Megan Blake Irwin — Scott Disick's rumored girlfriend, sure knows a thing or two about looking sexy in all-black. The model is a huge fan of the achromatic hue, and loves to sport it whenever and wherever she can.
On Thursday, she had an early birthday dinner with friends in Sydney, Australia. For the occasion, Megan wore a black silk wrap dress that showcased her figure, and then topped off the number with a black leather jacket. To keep things interesting, she used gray suede over-the-knee boots to go with the attire instead of the usual black, and then finished the mix with a couple of necklaces.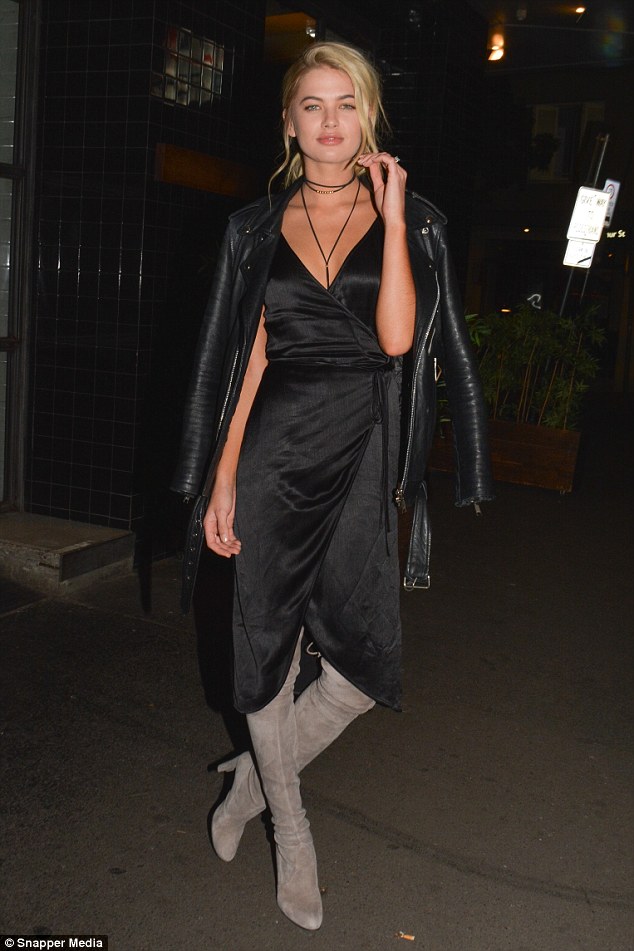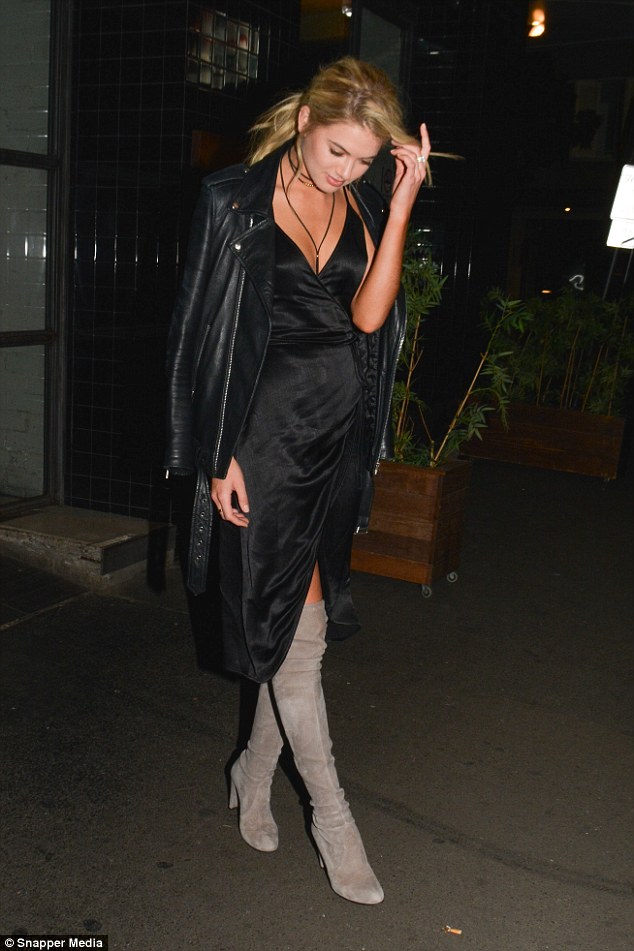 Megan Blake Irwin holds an early birthday dinner with friends in Sydney, Australia, on June 30, 2016
A few days earlier, the blond beauty shared another black-themed getup with her followers on social media. She wore the same gray boots and black leather jacket, but used black leggings and a gray sweater to complete the monochromatic ensemble.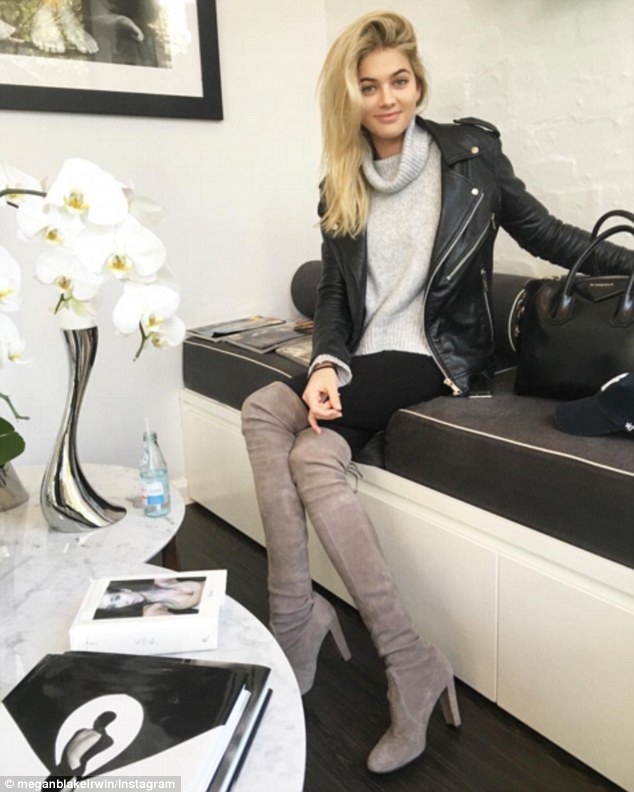 Megan Blake Irwin displays her styling prowess in another monochromatic getup
If you look up Megan's Instagram account, you'll find that the model is a huge fan of classic black, white, and gray pieces, which she teams mostly with denim.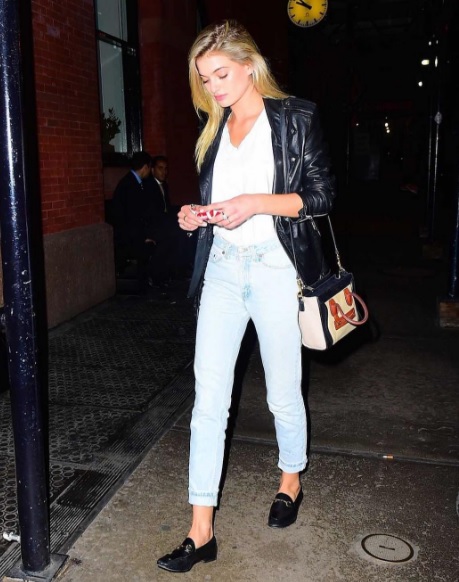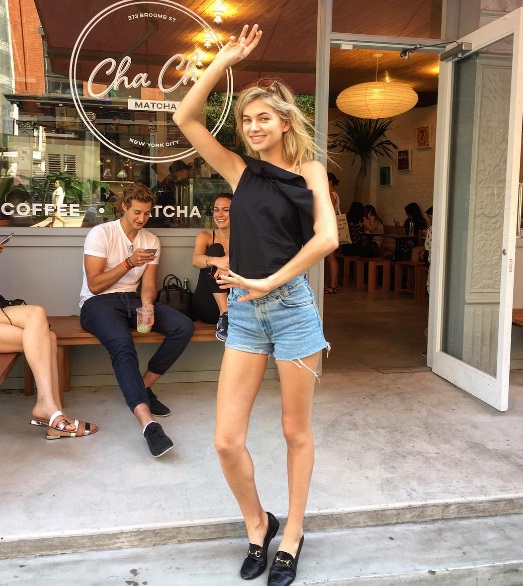 Megan loves wearing black, white, and gray with denim judging from these recent photos she shared on social media
Now back to Megan's black boot-styled outfits. How do you like them? Very sexy. Would you agree?
Oftentimes, we team black outfits with black boots. But it's true what they say — it can get boring. So instead, take a cue from Megan by using non-black accessories instead, such as a pair of gray suede boots. You're free to use brown boots, cognac boots, cream boots, or even red boots. If you want to keep things elegant, go with a hue that is closest to black, which is gray.
Megan's OTK boots are the Stuart Weitzman Highland. I'm sure you're no stranger to the pair. They're covetable and much loved by celebrities, fashionistas, and practically every gal who can appreciate good boots. The style also comes in smooth black leather, as well as light gray suede (as seen on Megan), dark gray (below), black suede, cream suede, and cognac suede. The reason why these boots rock is because of the fit and the timeless silhouette. They wrap your legs and elongate them, and they can truly last through seasons.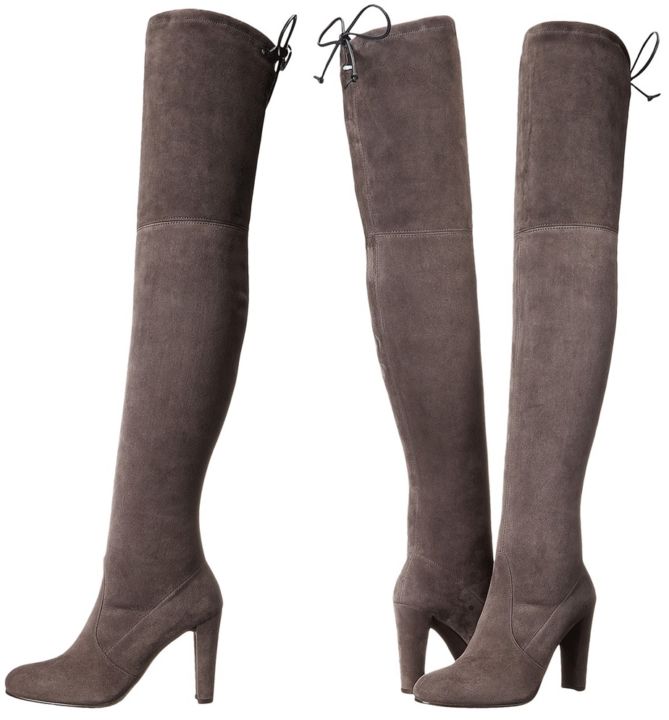 Stuart Weitzman Highland Boots in Dark Gray Suede, $798