If you've been reading up on celebrity news, then you'd know that Mariah Carey has moved on from Nick Cannon to Aussie billionaire, James Packer. The two have been spotted holding hands and displaying a lot of PDA for a couple of weeks now. In fact, Mariah has been spending a lot of time in Mr. Packer's yacht, so I guess it's safe to say they're halfway serious. But here's the thing, I'm not sure if this new man is treating her well enough.
On Wednesday, Mariah was spotted making her way to the small boat that would take her to Packer's yacht. While walking down the stairs, she tripped in her sky-high cork sandals.
Fortunately, the billionaire's staff was quick to give her a hand and keep her from tumbling down the stairs. Take note, Packer did not do anything. He stayed in his seat and did not even stand up to receive her.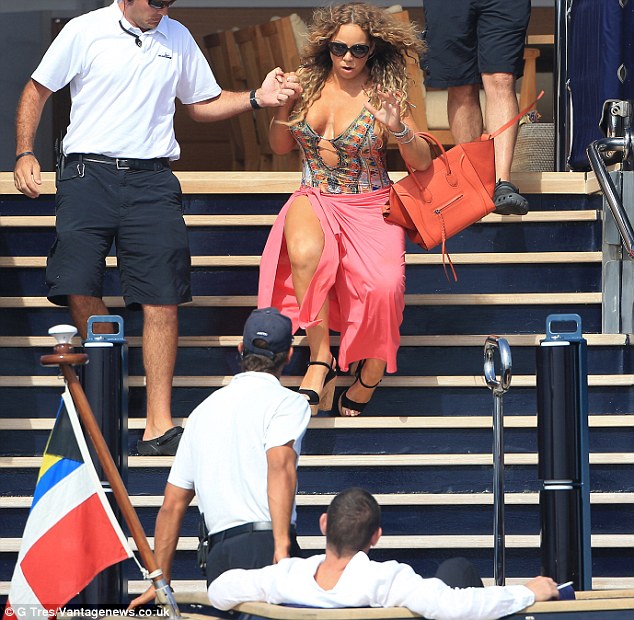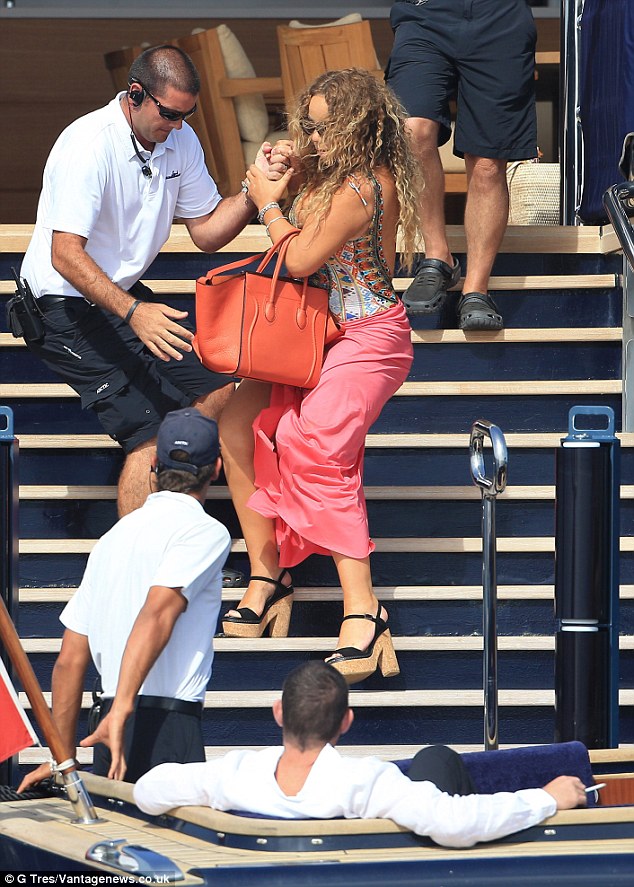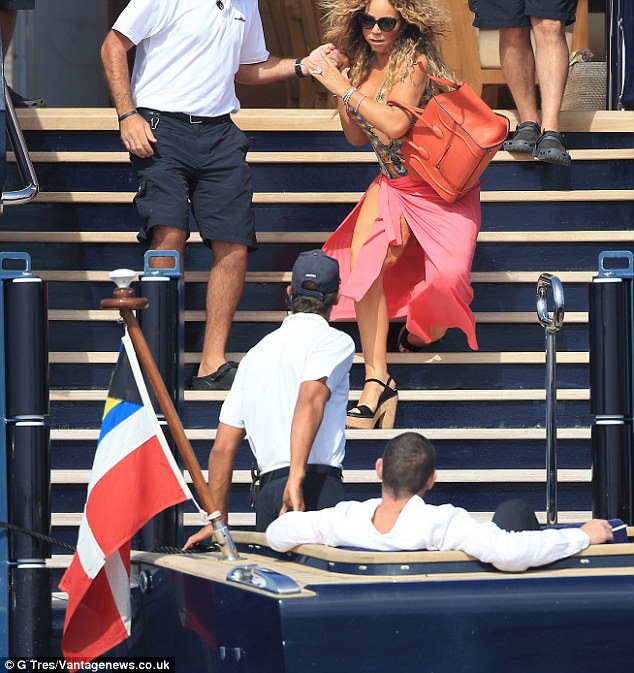 Mariah almost falls off the stairs in her sky-high cork sandals while on her way to Packer's small boat, July 1, 2015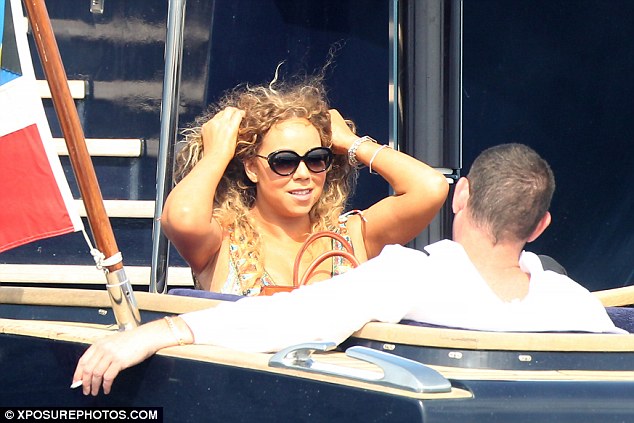 Mariah settles in nicely with James Packer after the awkward moment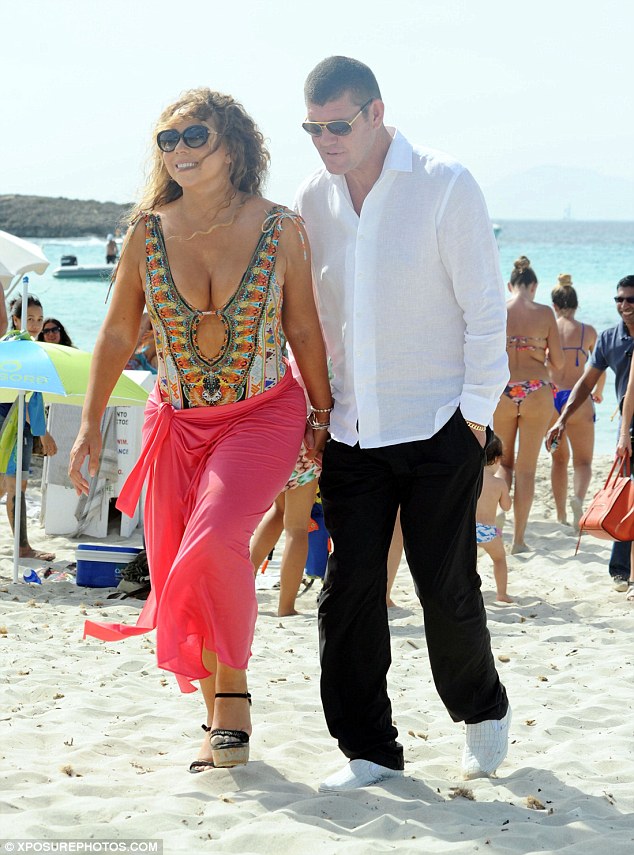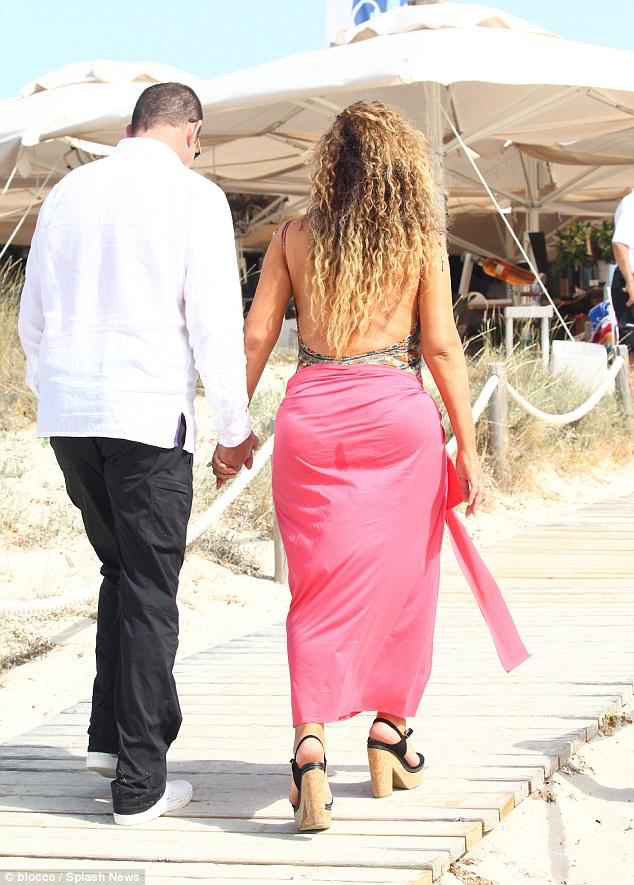 Mariah walks the beach in her high heels
A bit of chivalry would have been nice….
It was quite sad, really, because Mariah looked stunning in her brightly printed swimsuit, which she teamed with a pink sarong, an orange Celine tote, and those killer platform sandals. Everything was perfect up until the embarrassing incident.
Now speaking of Mariah's sandals, they're the Jimmy Choo "Naylor, a style detailed with 1.75-inch-thick cork platforms and 5-inch-tall heels. Below is a look at the pair in ecru for you: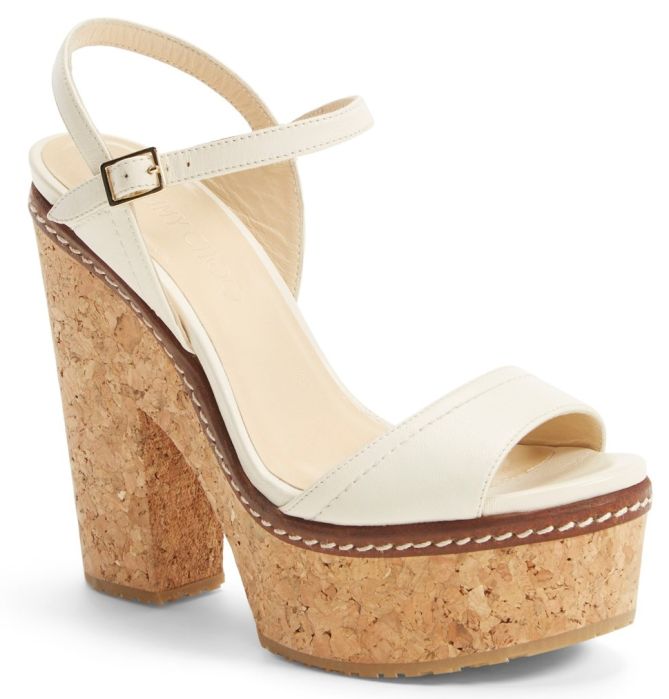 Jimmy Choo Naylor Sandals $495
You can understand why she tripped in them. They're chunky and high. In fact, I wish she decided on a pair of practical flats to go with the look instead. That way, she would been more comfortable moving around.
I'm not into thick chunky sandals, but if you are, feel free to grab the Naylor online. They come in black and green too. A pair will set you back $495.