She's had 18 number one songs on the Billboard charts, second to The Beatles. And on Wednesday, Mariah Carey can now add immortalized at the TCL Chinese Theatre in Los Angeles to her long list of achievements as she joins a string of legends in a line-up at the tourist hot spot. In her legendary diva style, 47-year-old singer opted out of any bog-standard shoes to become messed in the clay, as she kept in place an exquisite pair of $900 Christian Louboutin heels while stepping into the material.

Mariah looked sensational in a sizzling black mini as she headed into the event with her sunglasses in place while also sporting her staggering heels. She told Variety that she has a photo of Marilyn Monroe and Jane Russell getting their hands and footprints immortalized at the theater in 1953 in her home. It's an iconic photograph, and I have it hanging in my living room.' On her ceremony, Mariah told Variety: 'It's something that feels humbling, and I feel honored by it.' The Honey singer flashed her ample cleavage in a v-neck black dress, which perfectly hugged her curves.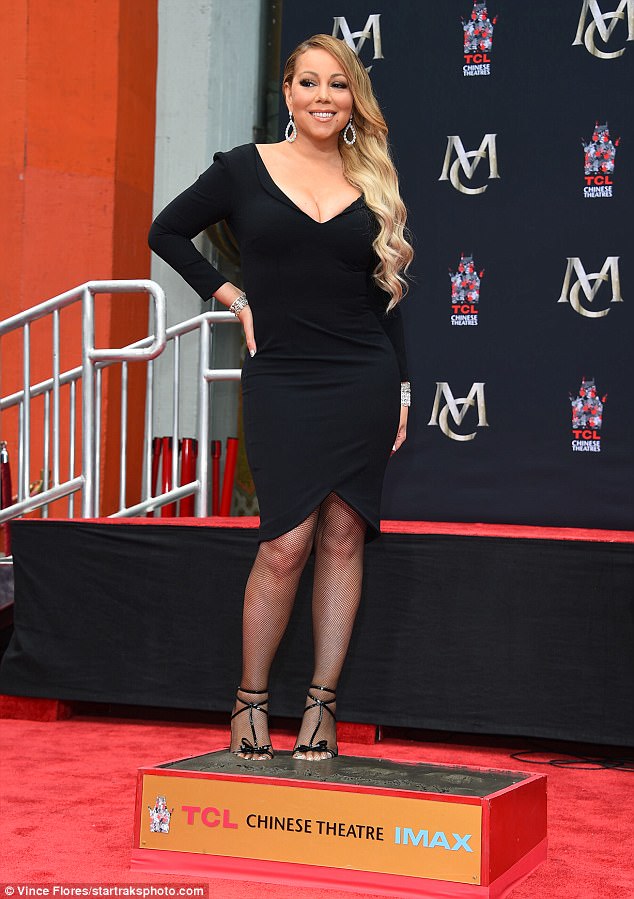 Mariah sported mesh nylons with matching black stilettos to round out her chic ensemble.  The mother of two sported large diamond earrings as well as layers of bracelets on each wrist. Mariah styled her blonde locks in waves with a deep side part for the TCL Chinese Theatre ceremony.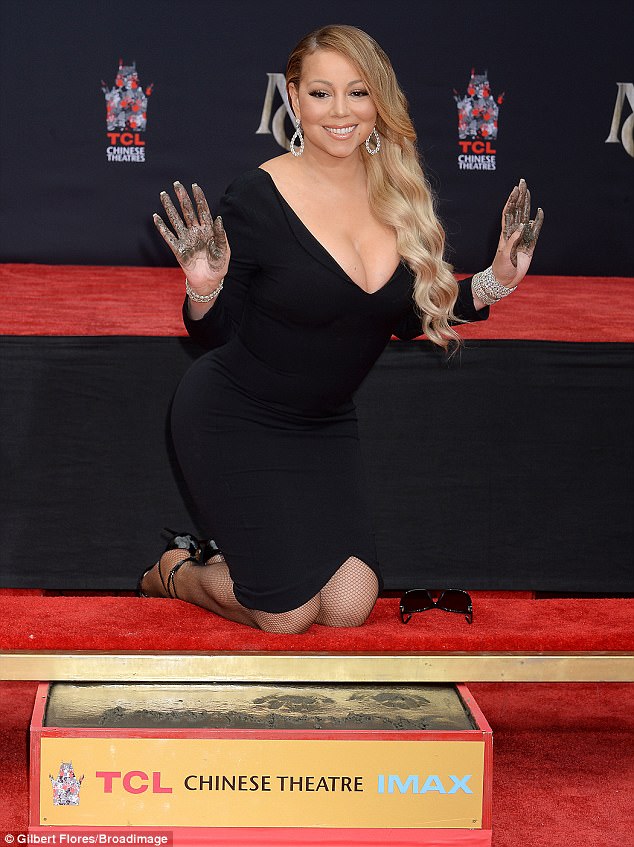 Before the ceremony, she was seen sporting large vintage black sunglasses. Mariah rocked smokey eye makeup and pink lipstick for her ceremony. She was seen kneeling on the red carpet before placing her hands in the cement. The Heartbreaker singer then stepped into the concrete square with her ribbon detailed heels. Her boyfriend, professional dancer Bryan Tanaka, 34, took photos of her from his front row seat.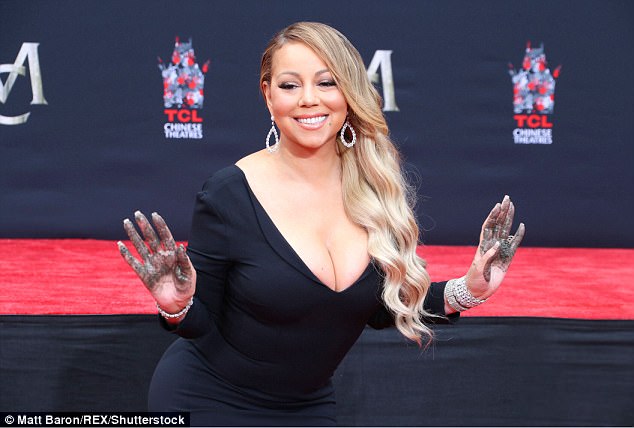 They started dating earlier this year but called it quits after five months of dating; by June they reunited and have been together since.  Mariah has two children with her ex husband Nick Cannon: six-year-old twins Moroccan and Monroe.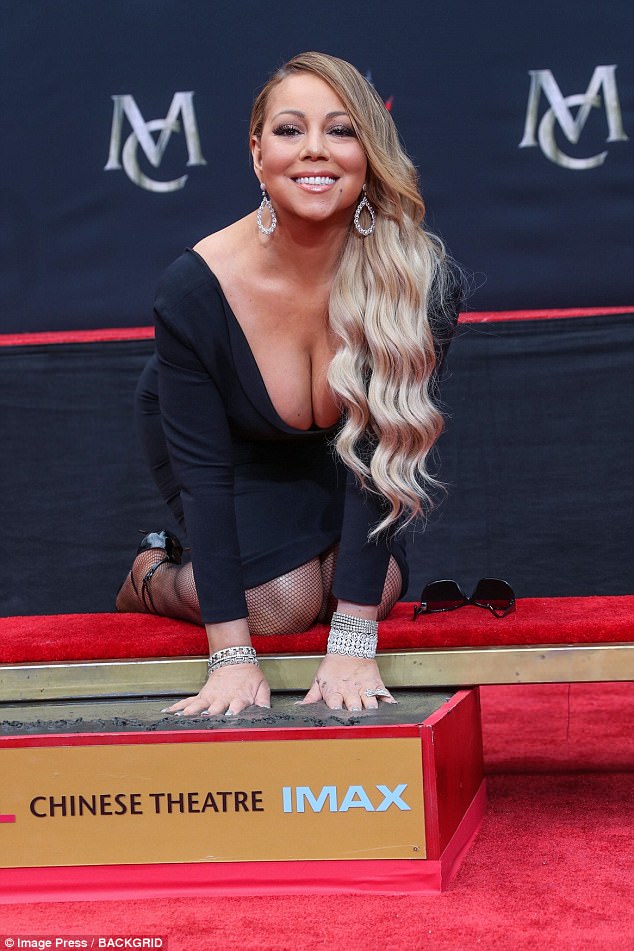 In addition to her 18 number one songs, she also has 34 Grammy Award nominations, winning five, according to Billboard. She has 14 studio albums with three greatest hits albums, one live album, one soundtrack album, three compilation albums, one remix album and one extended play album. Mariah has sold over 200 million albums worldwide, making her one of the best selling music artists of all time.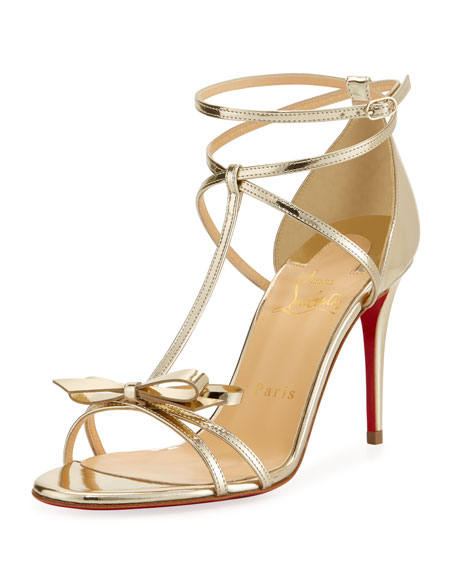 The superstar singer chose a plunging LBD for the occasion, which she teamed with glittering diamond earrings, some fishnet tights and these Christian Louboutin sandals. We love the patent leather finish and strappy design, but of course it's all about the bow embellishment!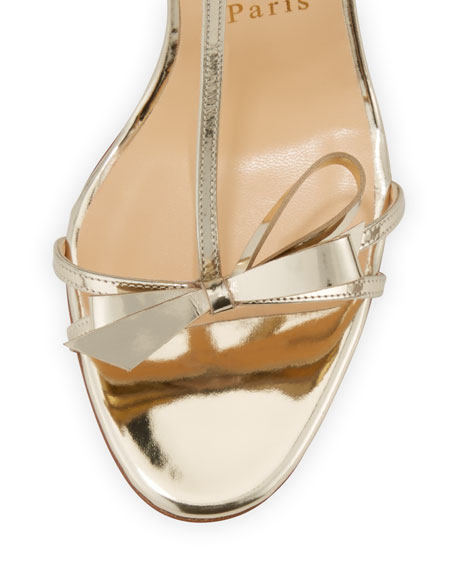 Unfortunately they're now all sold out but you can get your hands on the metallic version over at Neiman Marcus by clicking the link ('Buy').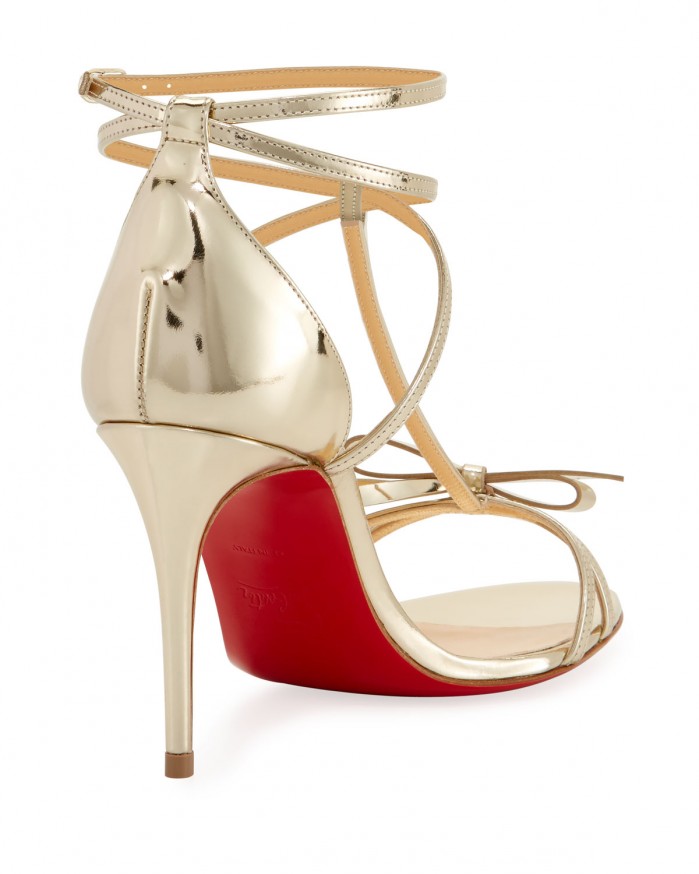 Or channel your inner diva with the help of our edit below: