It's amazing how celebrities in Hollywood can shrink their bodies in a few months when they have to. Blame it on sophisticated laser machines that distort fat cells. Plus, there's good ol' liposuction when all else fails. Mariah Carey is one example of such a celebrity. She went several sizes down in preparation for her wedding to Aussie billionaire, James Packer, and also because she's on tour.
While leaving her hotel in Paris on Thursday, the singer was hard to miss in her super short black dress. The frock was cut low on the front to display a generous amount of cleavage — and a bit of her nipple. I guess she wanted to showcase her newly trimmed figure, hence the outfit choice. If she was aware of the nip-slip, I doubt she cared much about it either.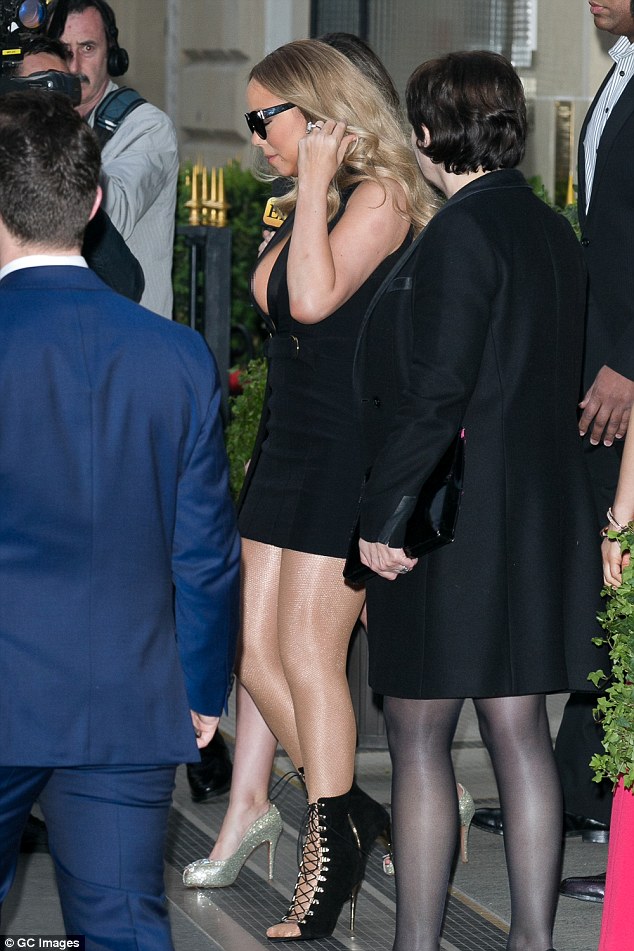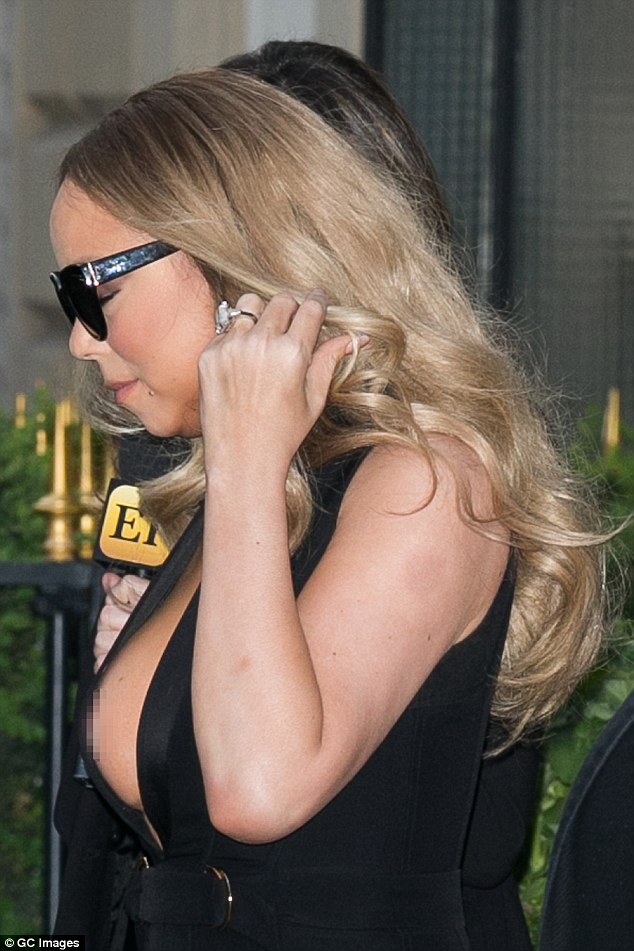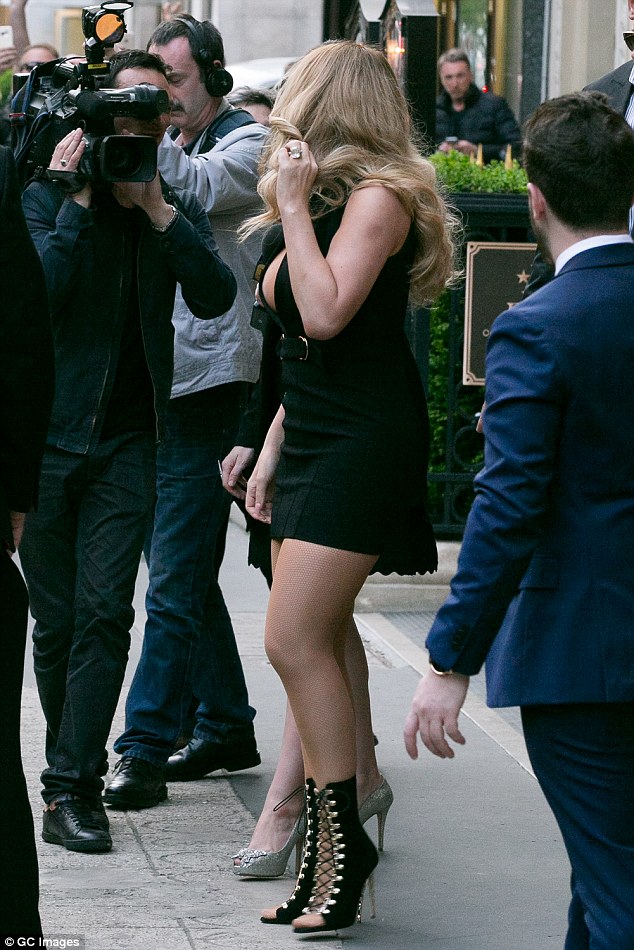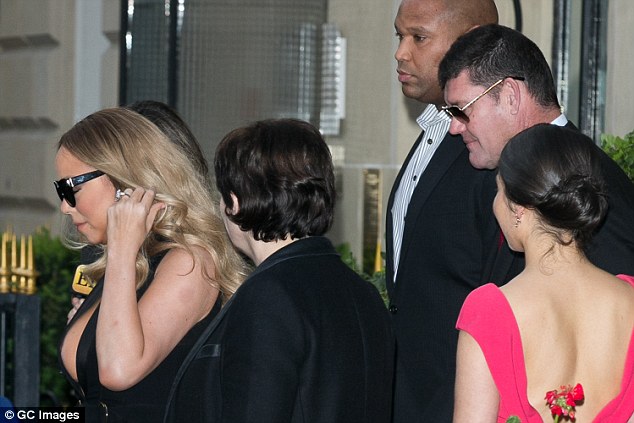 Mariah Carey turns heads in a short black dress as she exits her hotel in Paris on April 21, 2016
Wow. You have to admit. She looks good! I mean, she truly looks like a hottie here.
I don't have the deetz on Mariah's belted mini dress yet, but what I  can tell you is that it's a flattering piece that will flaunt your goods. That said, I like how she styled the number with fierce lace-up heels. The pair elevated her look to a whole new kind of sexy. The shoes are from Balmain, by the way, and they're even more charming up close. Check 'em out below: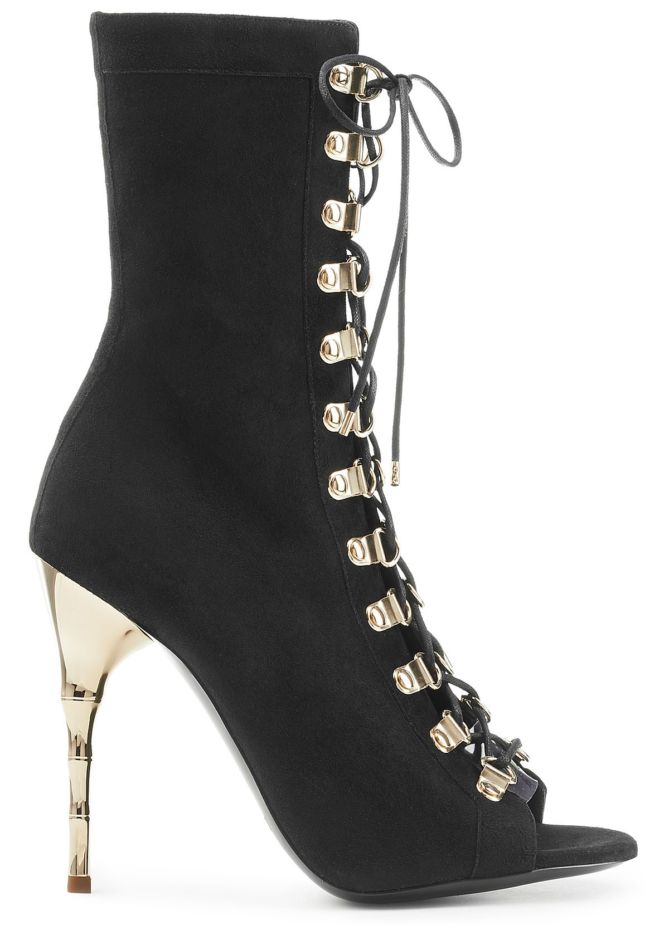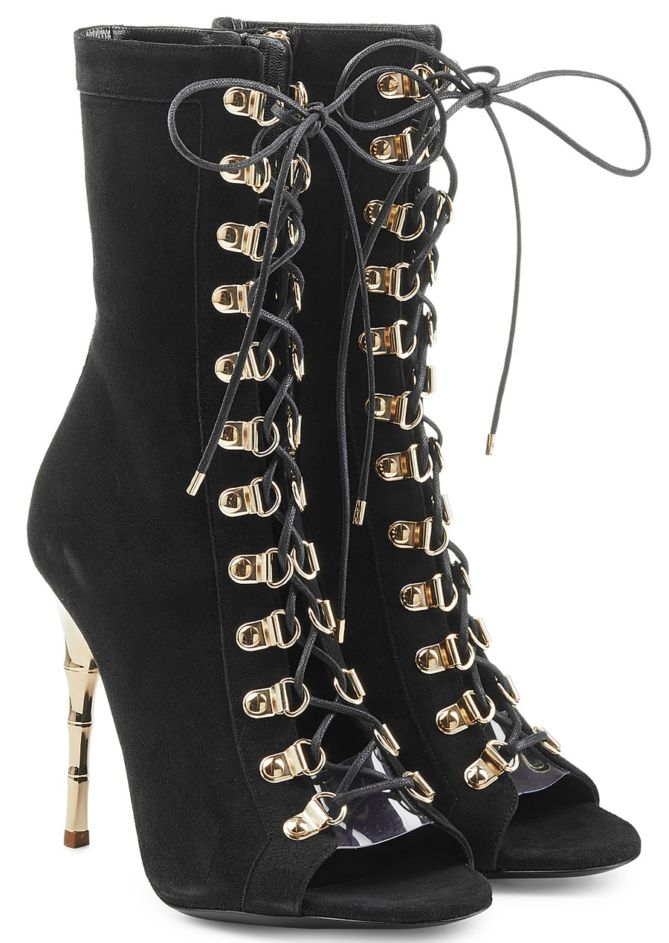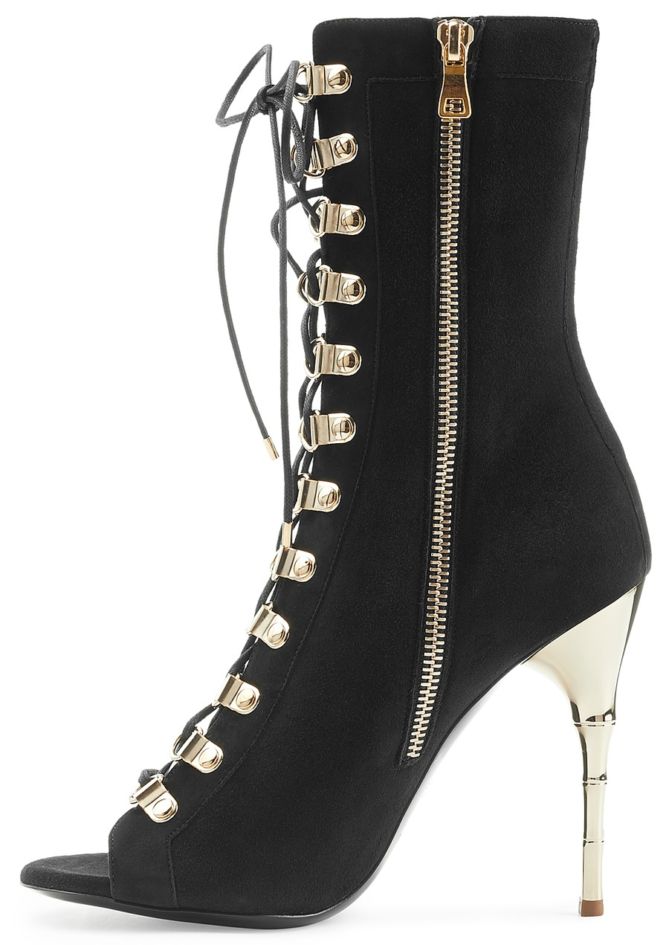 Balmain Lace Up Suede Booties with Metallic Booties in Black, $1925
Betcha want to try on a pair. Yes?
They're edgy, sexy, and fierce. Sadly, they're very expensive too. A pair will set you back almost $2000. Yes. That much. Whether or not you think they're worth it, what really matters is how gorgeous they look. First off, I love the gold and black suede combination. It's so glamorous. Second detail to note, the bamboo-like gold stiletto heels. They actually give the shoes character.
If you fancy the pair, you can grab 'em over at StyleBop. They are available in nude if you want the option. And for the gals who are a bit more adventurous, you can grab the green or bordeaux, if you like.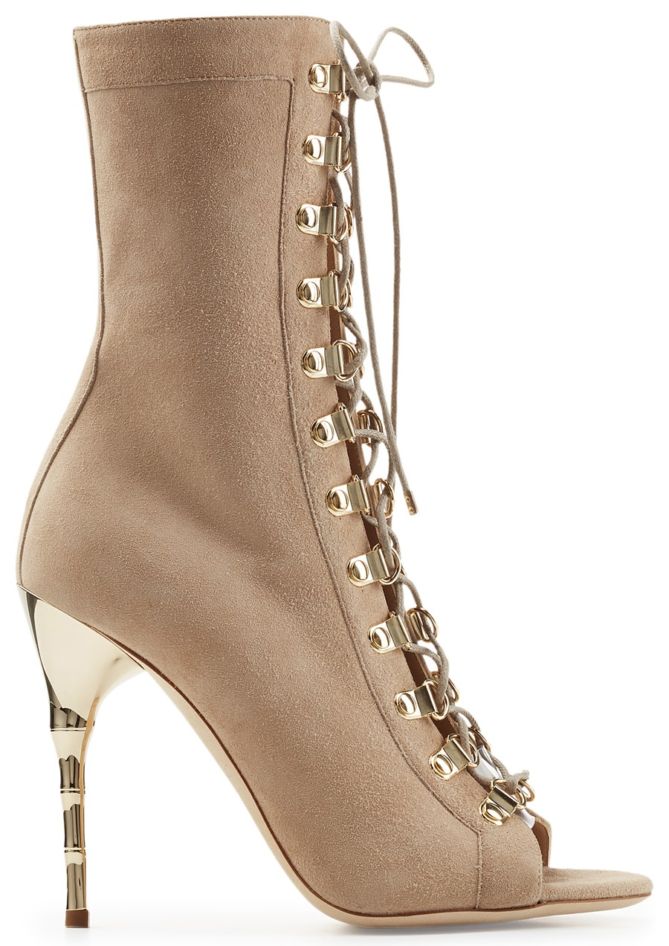 Balmain Lace Up Suede Booties with Metallic Heels in Nude, $1925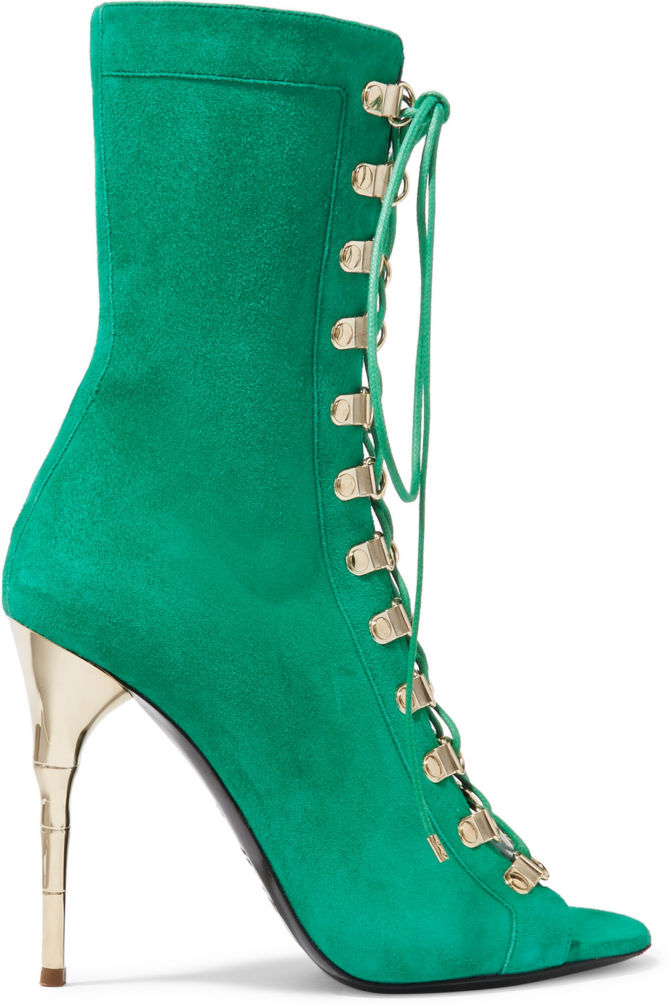 Balmain Suede Lace-Up Booties with Metallic Heels in Green, $1925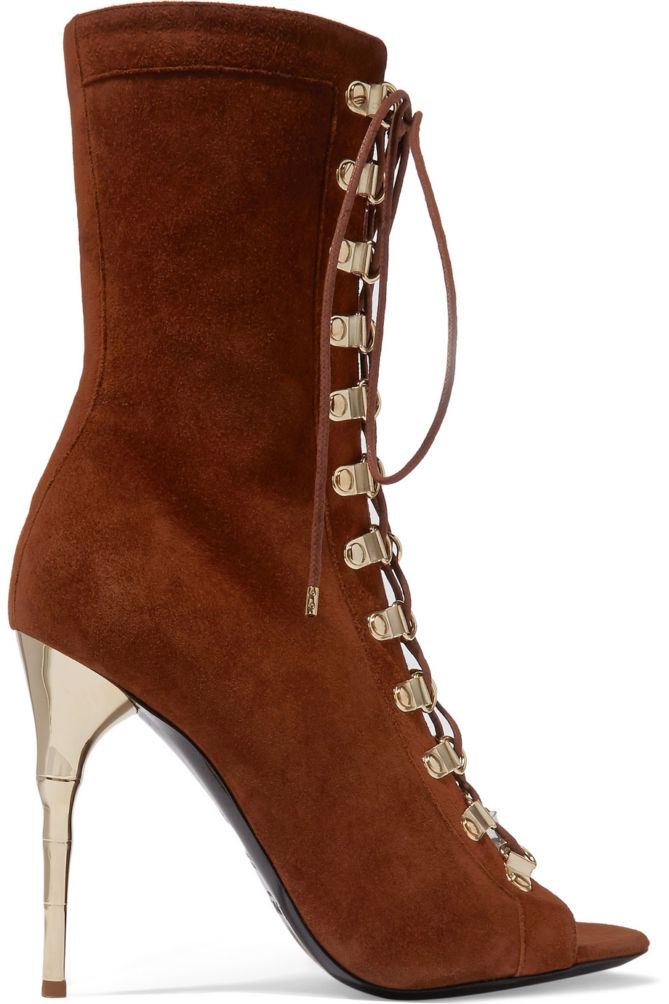 Balmain Suede Lace Up Booties with Metallic Heels in Chocolate, $1925