Mariah Carey is a diva. She sings like a diva, acts like a diva, walks like a diva, and glides down a staircase like a diva. Just check out these photos taken while the renowned singer was spotted in Malibu on Sunday.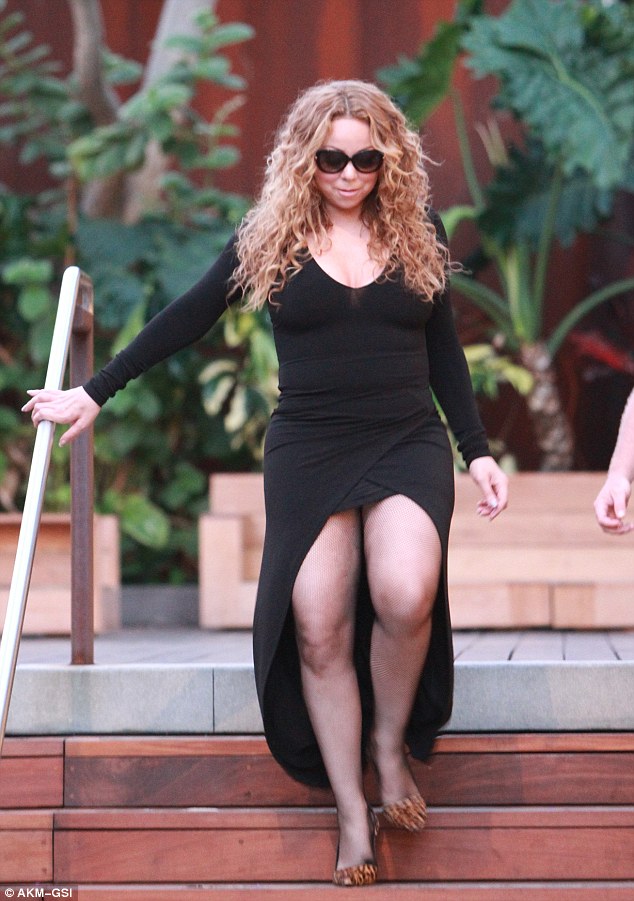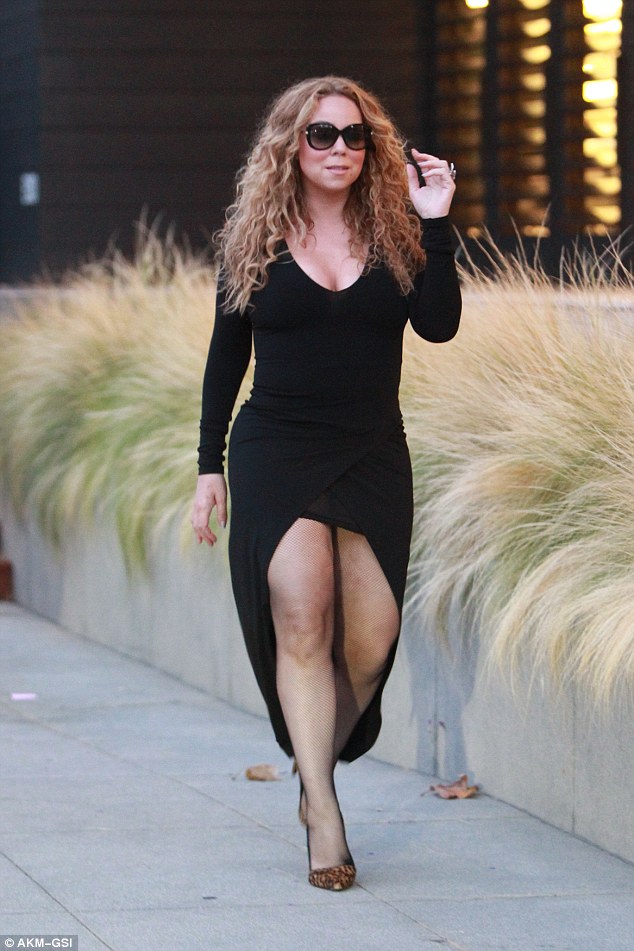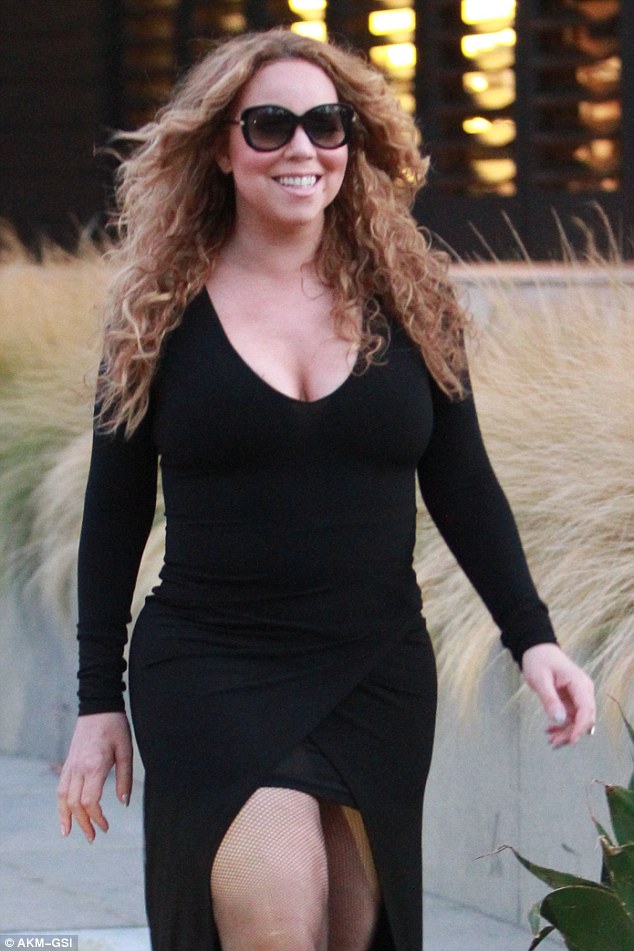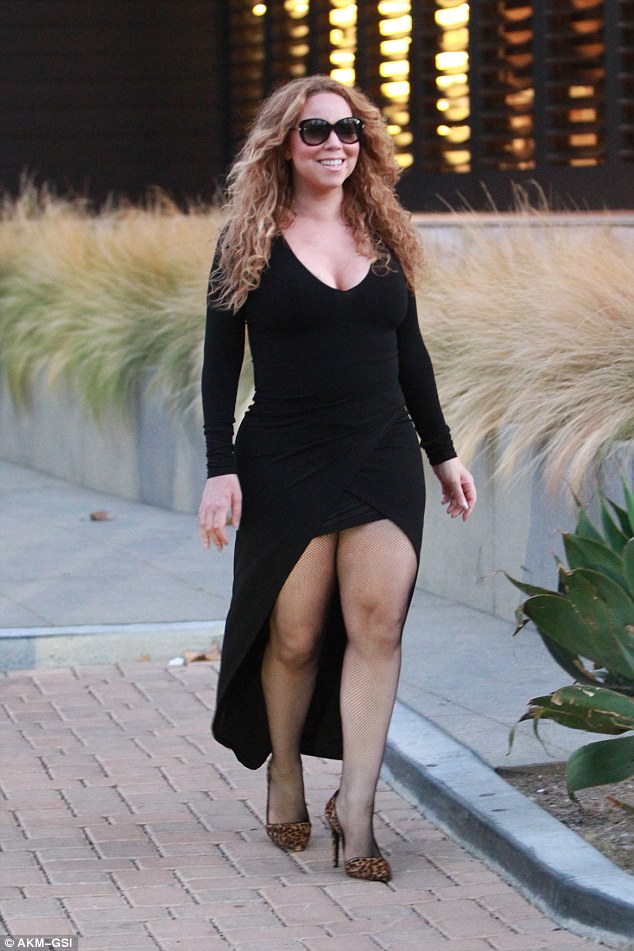 Mariah Carey showcases her sexy legs in a black high-low hem dress and cheetah-print pumps while out and about in Malibu, August 9, 2015
I'd say the figure-hugging dress is an elegant yet sexy choice. Would you agree?
Of course, capping off the number with animal-print heels only amplified her appeal. Bold, fierce, and powerful are some of the words that come to mind when you see such footwear. Add fishnet stockings and oversized sunnies to the equation, and you get a look that is 100% dramatic.
Do you like Mariah's latest street style? Or do you think you can do better?
If you're loving the whole getup, then here are the details: Maria's dress and catty pumps are from Alice + Olivia. You can find the frock over here, while the shoes are ready for the taking over at Shopbop. They're the "Dina" pumps, a classic style from the label reinvented in dyed haircalf material: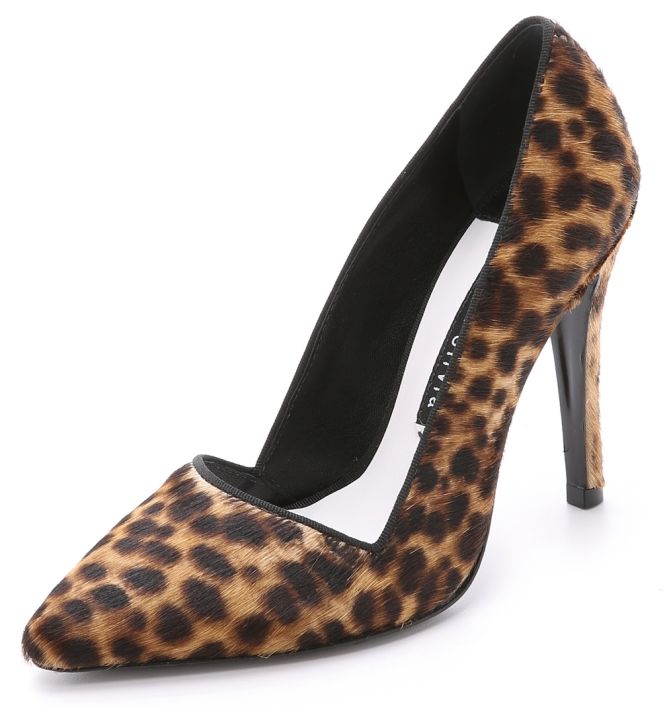 Alice + Olivia Dina Pumps, $395
Buying the dress and shoes will set you back about $700. Pricey, I agree. But if you think they're worth it, I say go ahead and splurge. Both are timeless enough, anyway. I'm quite certain they will last you through several seasons.