Maria Sharapova is quite the clotheshorse both on and off the tennis court. The leggy athlete is also a stunner, which makes her easy to notice.
Over the weekend, Maria was spotted in a pair of gold boots while out and about in Beverly Hills. She used the shoes with a color-block sweater and cropped trousers, and then capped off the combo with a white shoulder bag. The top and pants were alright, but I wasn't sure about the footwear she used to go with, so I'm going to let you be the judge instead. Check out Maria's latest street style: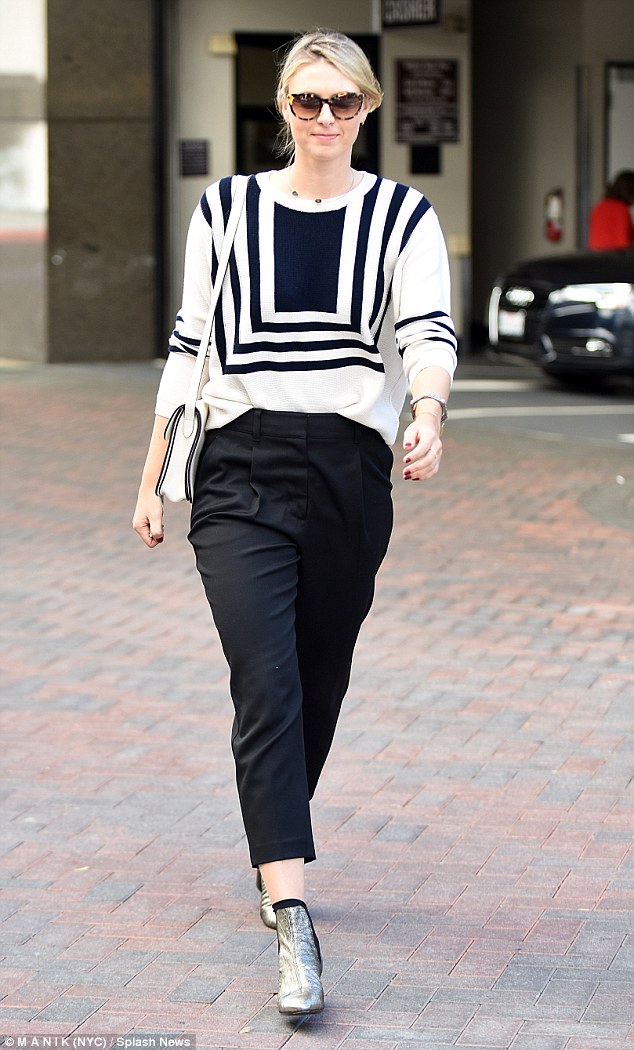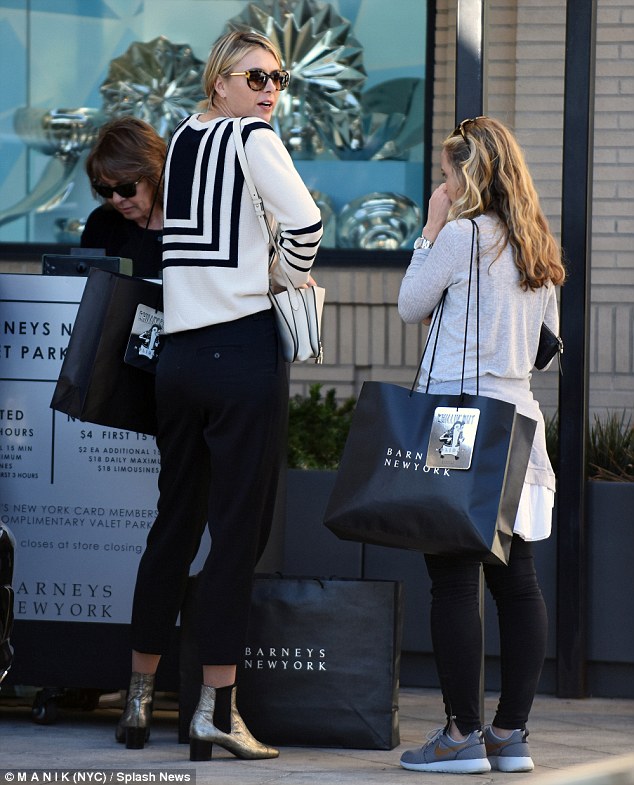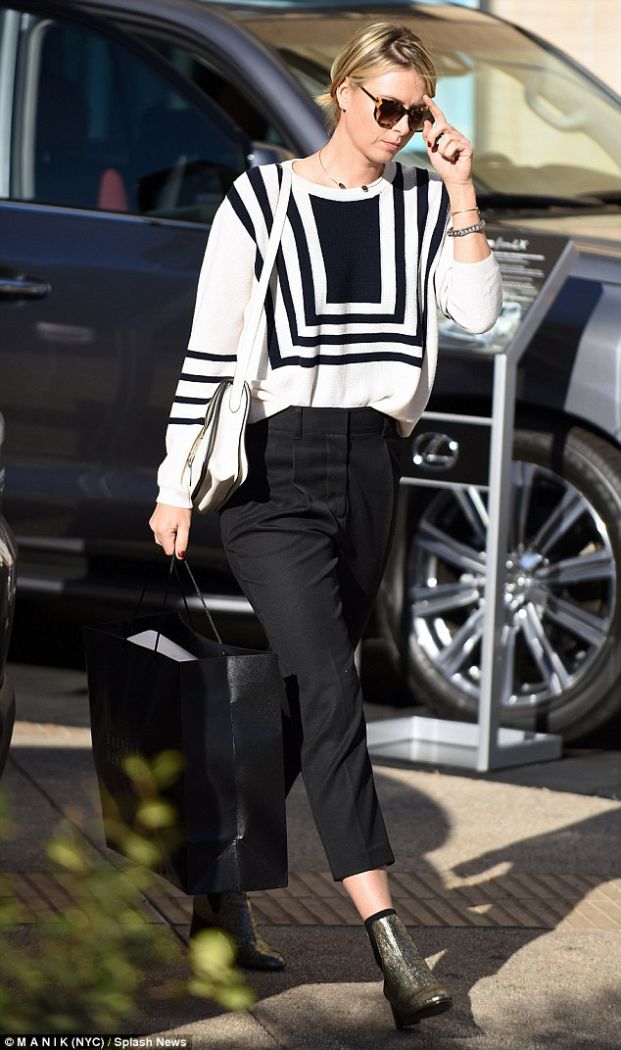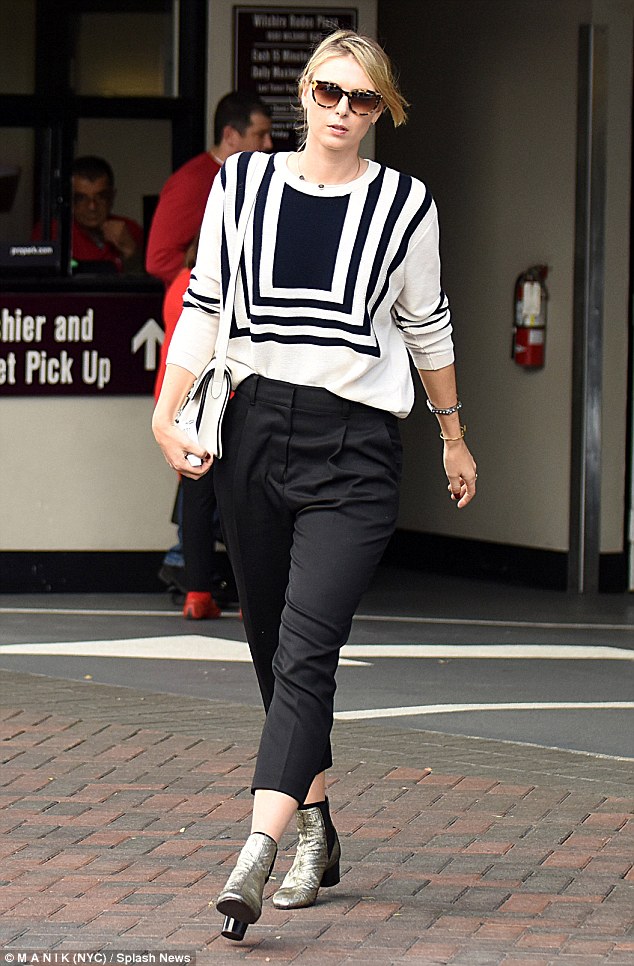 Maria Sharapova runs errands in Beverly Hills while decked in a pair of metallic gold boots, December 19, 2015
Well, whats the verdict? Is it a hit or miss? Did Maria nail the look or fail it with those boots?
I'm sorry, I can't bring myself to like the pair. I think pointed flats in black print or solid black would have sufficed for the outfit. Yes?
Of course, everything is based on personal preference, and you may think she looks chic as is. Would you wear Maria's outfit, gold boots included? Or would you rather change the footwear? How would you wear gold boots if you had a pair?
I couldn't find any details on Maria's metallic boots, but below is a similar style from Kate Spade, though much more dazzling, I'm afraid. Would you wear these?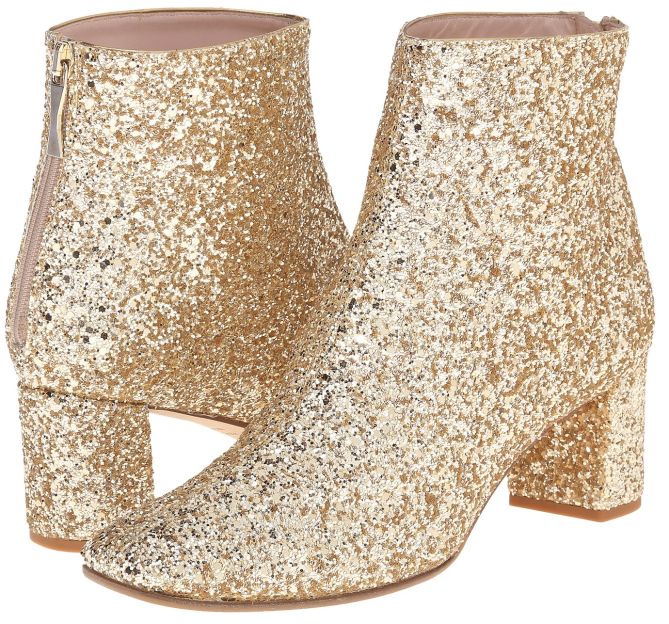 Kate Spade Tal Glittered Boots, $398
If you find the "Tal" a little over the top, these boots from Splendid might do the trick. The color is darker and the gold more toned down. I can see myself wear the pair with daisy dukes and light-washed skinny jeans. I'd say these aren't that bad. Would you agree? They retail at a more affordable $178 too!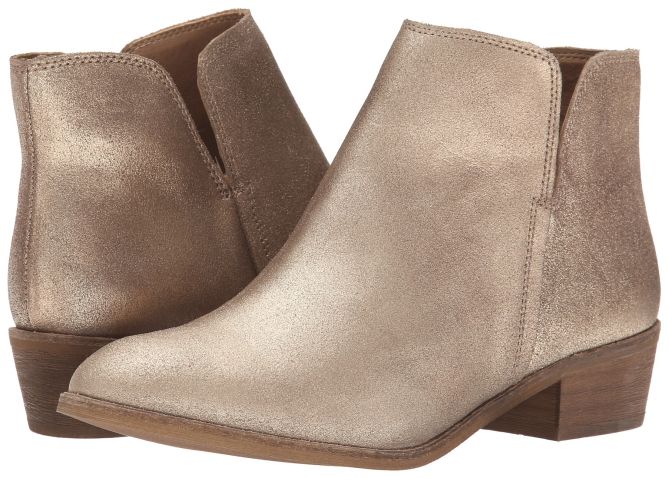 Splendid Hamptyn Boots, $178