Sandra Bullock is one beautiful brunette. And the fact that she's an A-list actress makes her a hard-to-ignore figure in any event.
Sandra lent her voice to the character, Ambitious Overkill, in the new animated movie, Minions, which premiered in London last week. For the star-studded screening, the young-looking celeb donned a breathtaking dress detailed with a metallic jacquard overlay. She then teamed the getup with barely-there jewelry and a pair of tall and slim ankle-strap sandals.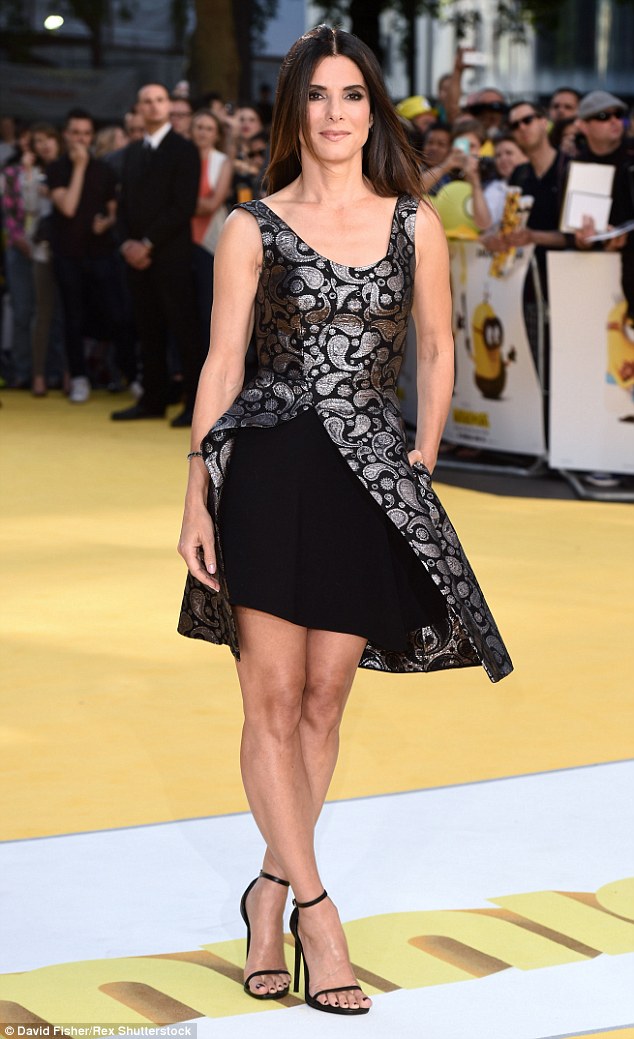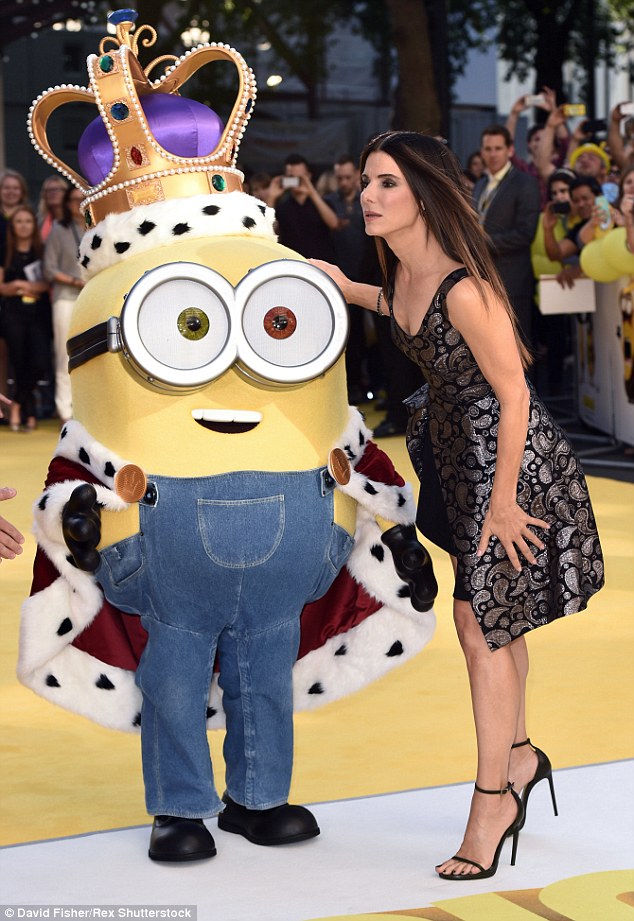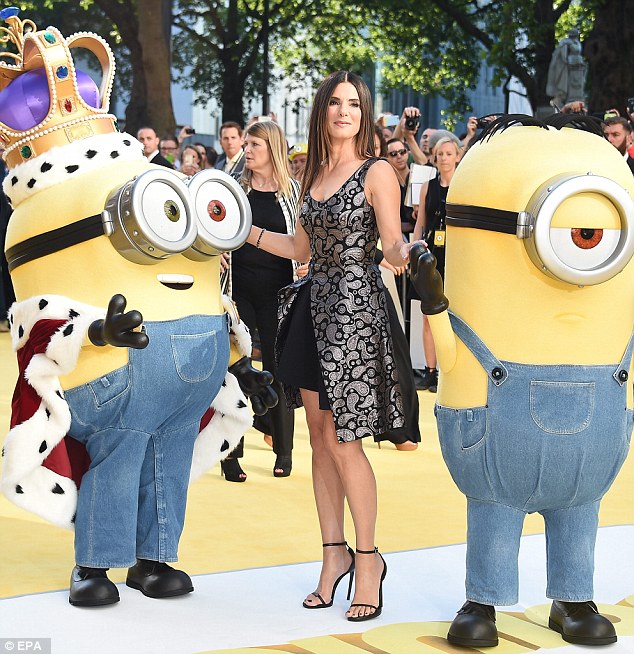 Sandra Bullock attends the world premiere of Minions in London on June 11, 2015
Sandra looked perfectly dressed for the occasion, but unfortunately, someone managed to steal the high-profile star's spotlight — Maria Menounos.
The former EXTRA host graced the event in a flashy black-and-white spotted skirt teamed with a black silk cami. She then complemented the combo with a pendant necklace, white nail polish, and a pair of flirty ribbon-detailed ankle-tie sandals that simply begged to be noticed.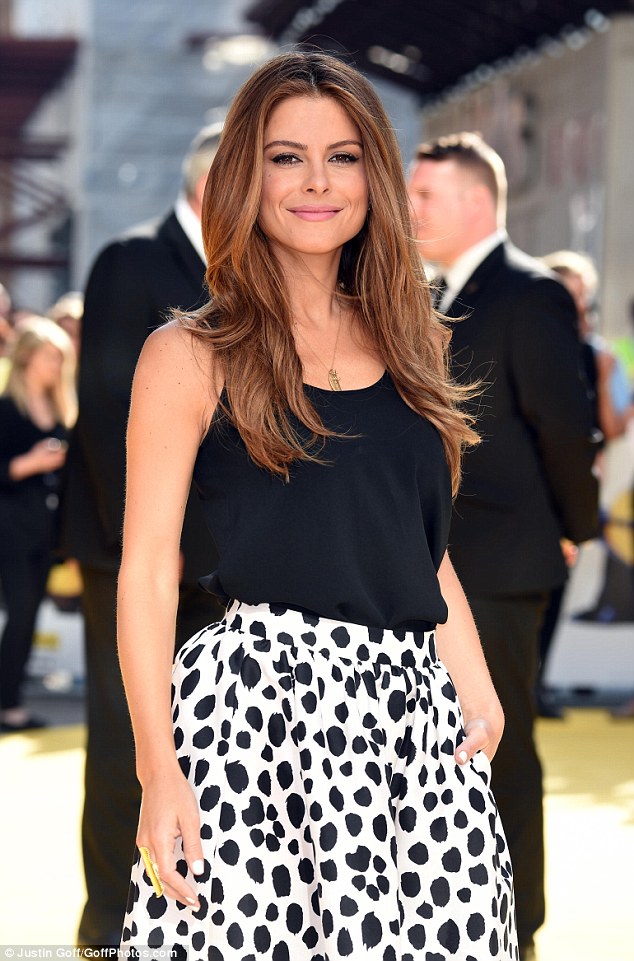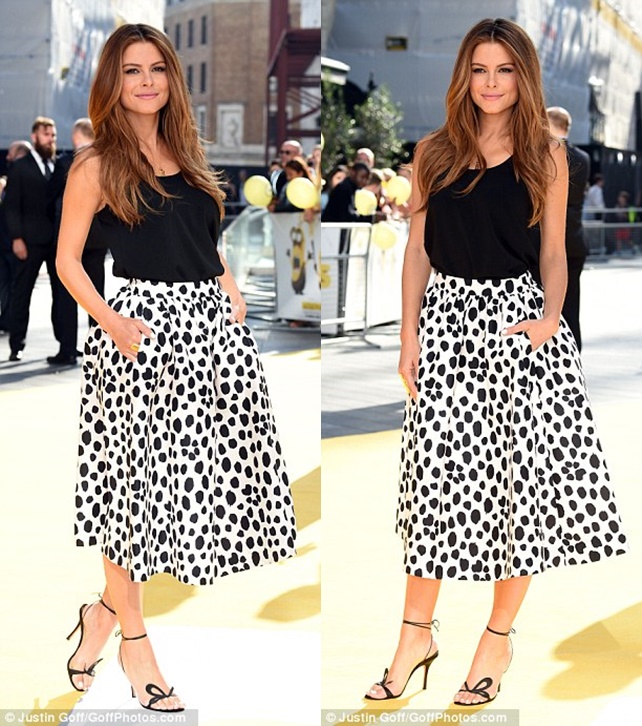 Maria Menounos attends the Minions premiere in a statement skirt and flirty rubbon-detailed ankle-tie sandals, June 11, 2015
The skirt, which is from Kate Spade, is distracting. But even more so are the fancy sandals. Would you agree? Do you think Maria upstaged Sandra with her sandals and skirt?
I tried to find out where Maria scored her fancy footwear but couldn't locate the pair online, even after sifting through so many styles. I did, however, come across these sandals from Sophia Webster, which are even more flamboyant with their butterfly add-ons: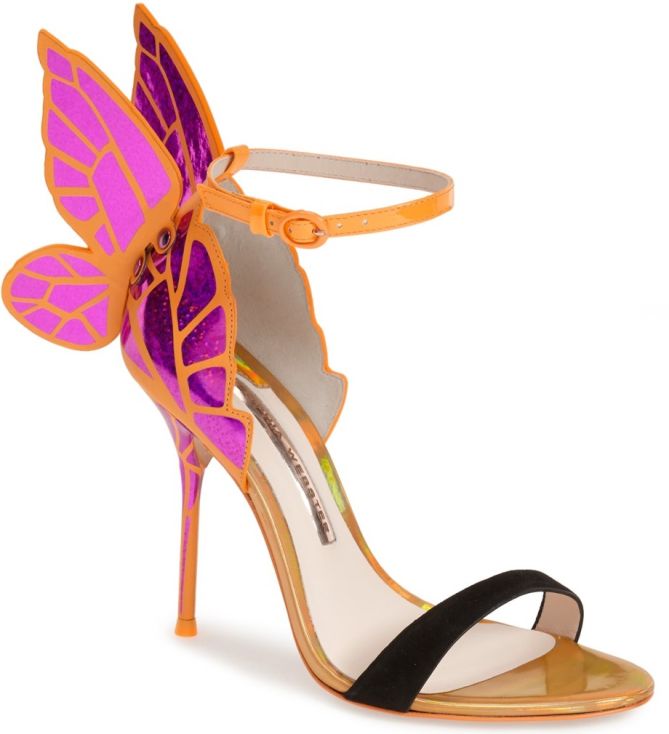 Sophia Webster Chiara Ankle Strap Sandals, $580
If you fancy Maria's getup, simply team the Chiara with a printed midi skirt and a black cami, then you're all set. For sure, you'll be the queen of the night with these shoes.