Margot Robbie is a stunning beauty who rose to fame in Hollywood at what can only be labeled as lightning-fast speed. Well, that's an exaggeration. But she did get all those big-time roles and star alongside famous A-list celebs in such a short period that you can't help but wonder how she made it to the top so quickly (think Focus and Suicide Squad with Will Smith and Wolf of Wall Street with Leo DiCaprio). It's  like she came out of nowhere and then bham! She's suddenly a big star.
This month, the Aussie-born actress is promoting her latest project — Tarzan, which also stars Alexander Skarsgard, Christoph Waltz, Djimon Hounsou, and Samuel Jackson.
Yes. Like I said. Big names.
I can only assume she's getting all these roles because her acting skills are off the charts. And then maybe directors like her because she has the ability to make good chemistry with any co-star. Of course, none of us can discount the fact that Margot is also undeniably sexy. I guess you could say all those qualities rolled into one package make her lethal.
For the LA premiere of Tarzan, which took place on Monday evening, the blond beauty channeled oriental fashion by wearing a black Mandarin-inspired frock. The piece was detailed with furry pink cuffs and a thigh-high slit on one side. She complemented it with loose side-swept hair and sky-high platform heels.
It was almost a red carpet hit, but somehow, I found the whole getup not suited for her. Check out Margot's outfit and then tell me if you agree: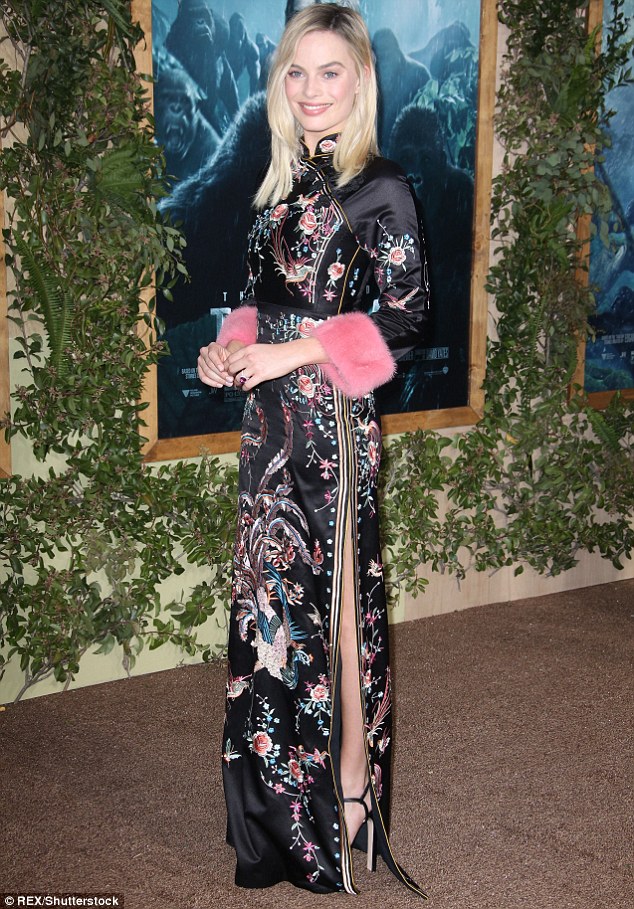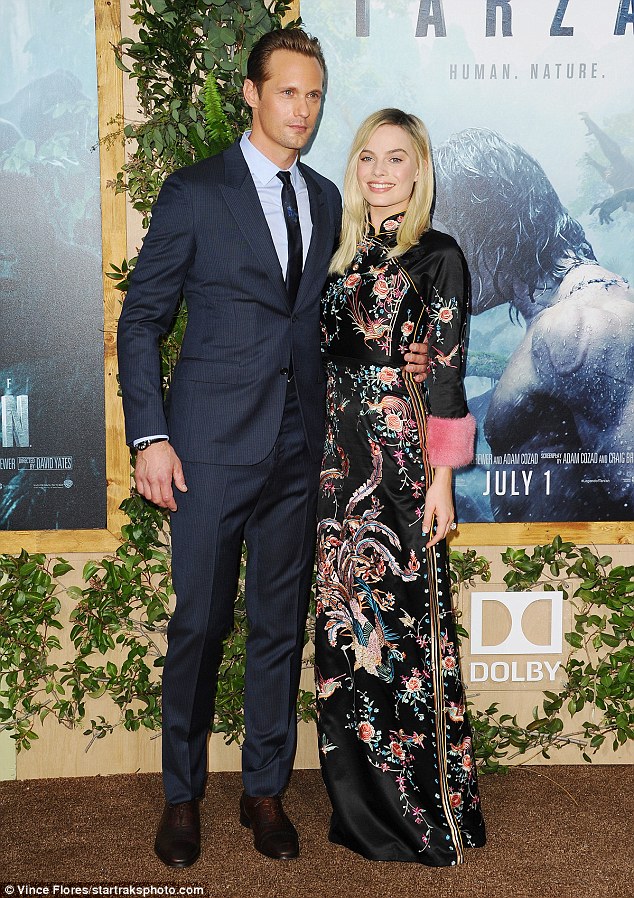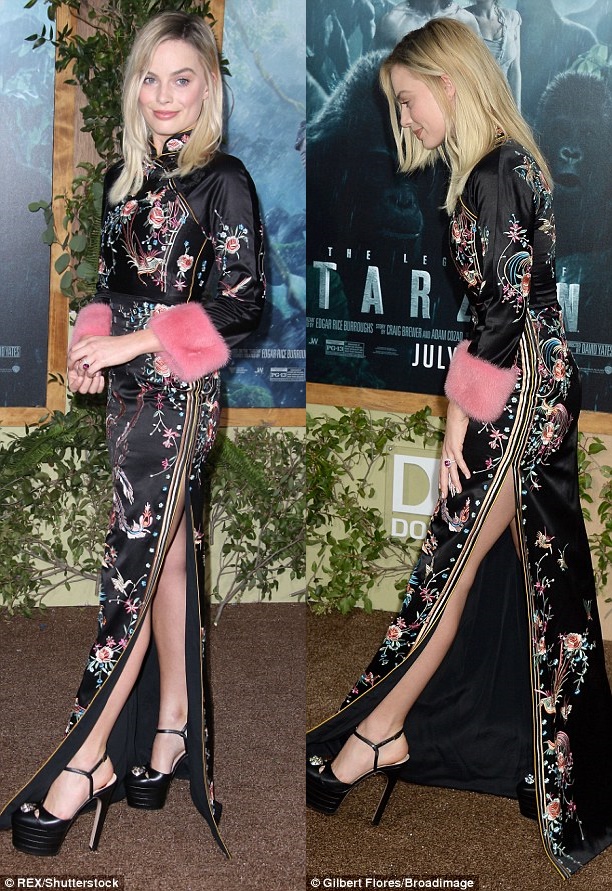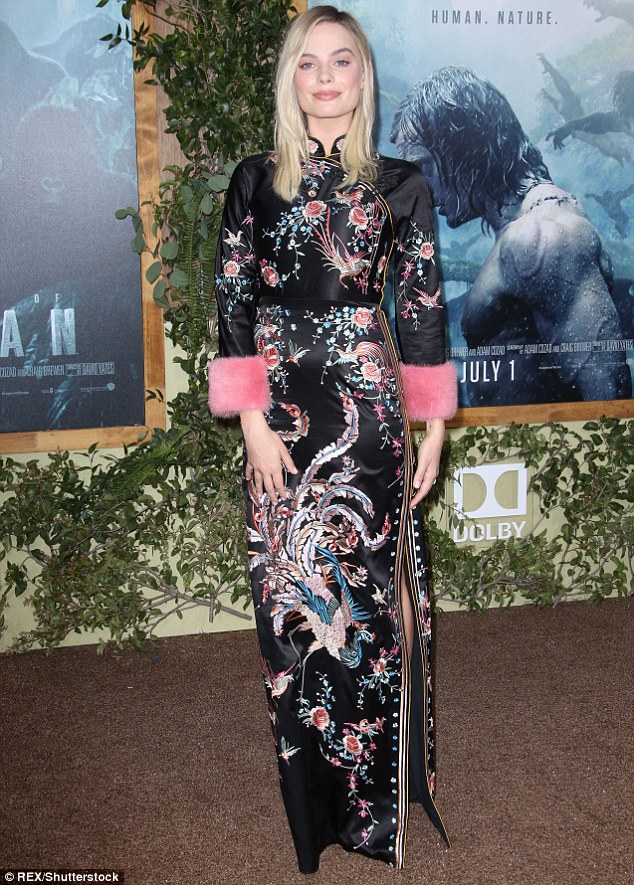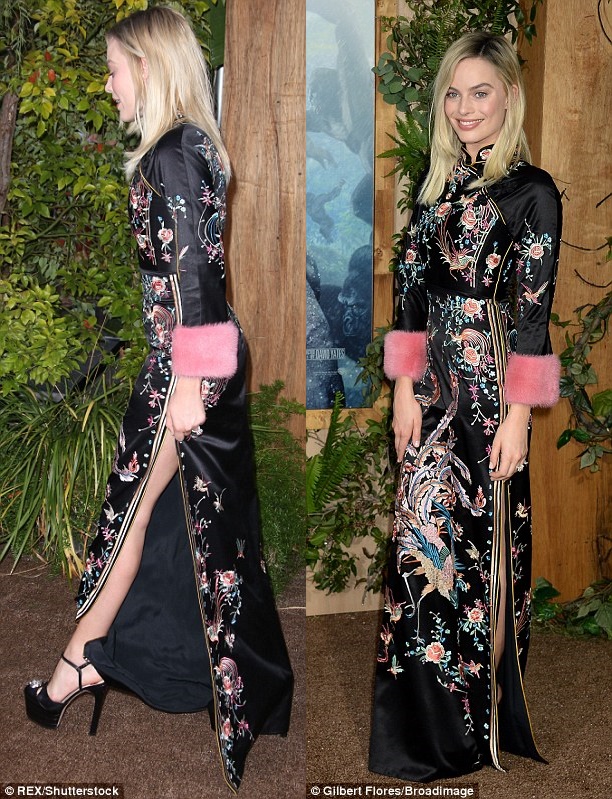 Margot Robbie attends the LA premiere of Tarzan on June 27, 2016
What do you think, ladies? Did Margot nail this oriental look or did she fail to impress?
I don't know what to think of the furry pink cuffs on the sleeves. And I also feel like all the floral embroidery overwhelmed her instead of flatter.
I did a quick look-up and found out that the whole outfit is by Gucci. The pumps are these jeweled babies featuring feline detail on the vamps, 6-inch-tall heels, and 2-inch-thick platforms: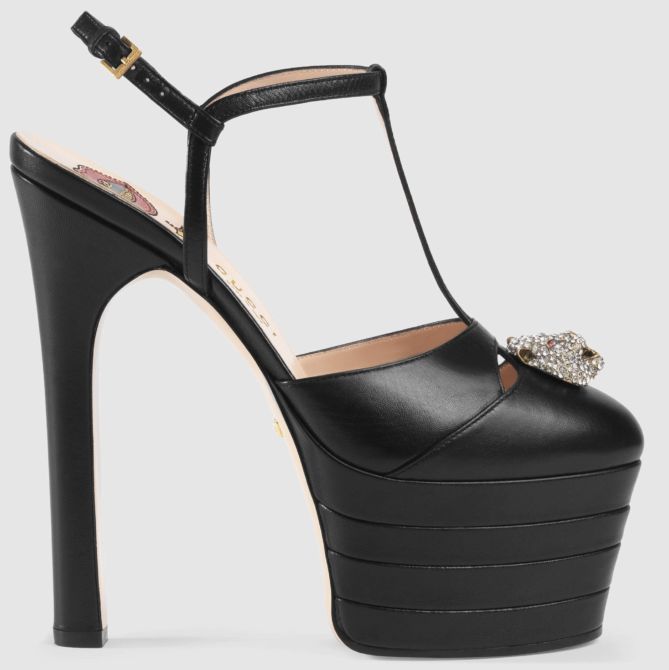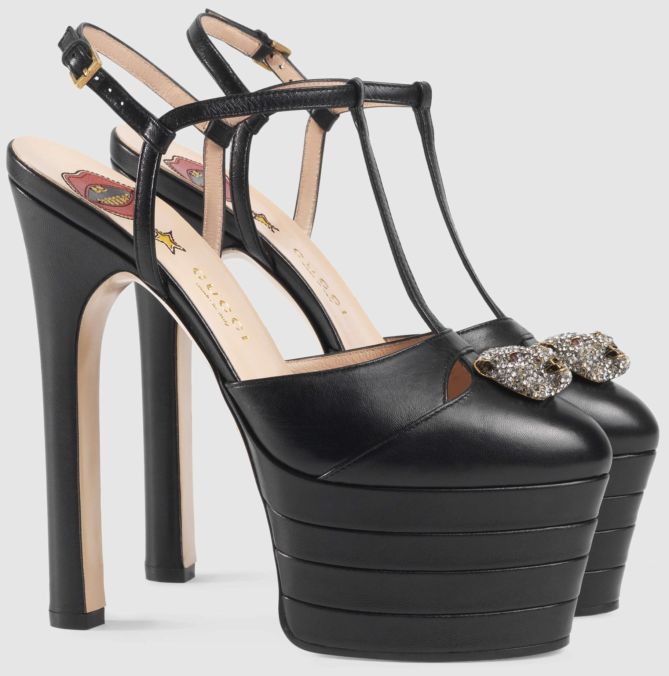 Gucci Platform T-Strap Pumps with Feline Head Detail, $1200
These shoes retail at a pricey $1200 a pair. That's too much, I agree. But if you're a gal like Margot with a bank balance that goes up with each movie role, I guess the amount won't bother you.