I see Margot Robbie is a blond bombshell. That's thanks to her role on Wolf of Wall Street, where she looked seriously gorgeous in skintight micro-mini dresses.
On Monday, however, Margot channeled her girly side when she slipped into a frilly black frock while promoting her movie, The Legend of Tarzan, in London with co-star Alexander Skarsgard. It was an ankle-length printed sleeveless number from Proenza Schouler, which looked flattering with her broad shoulders. What threw me off, though, were the shoes she used to go with — low pointed mules that didn't exactly suit the dress.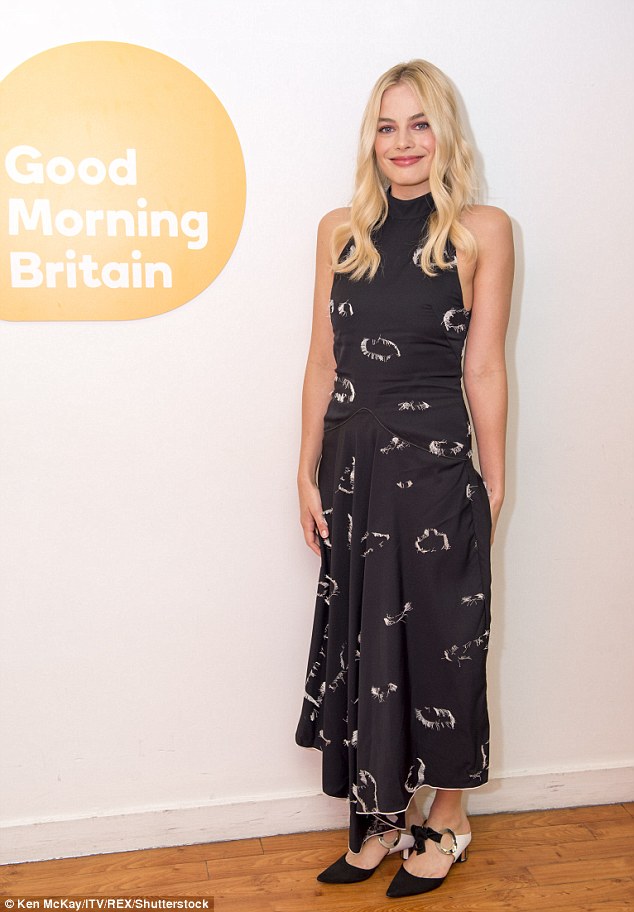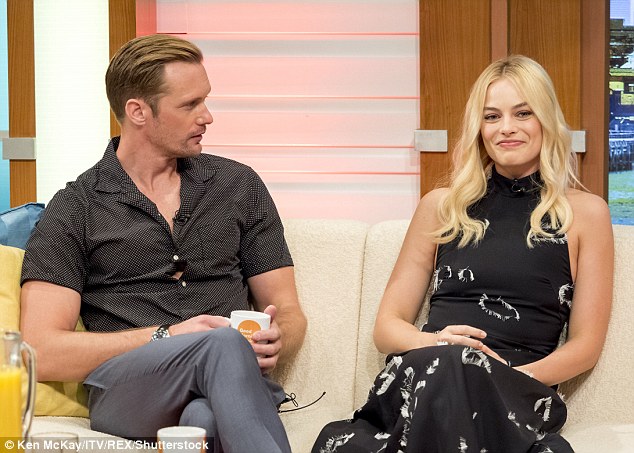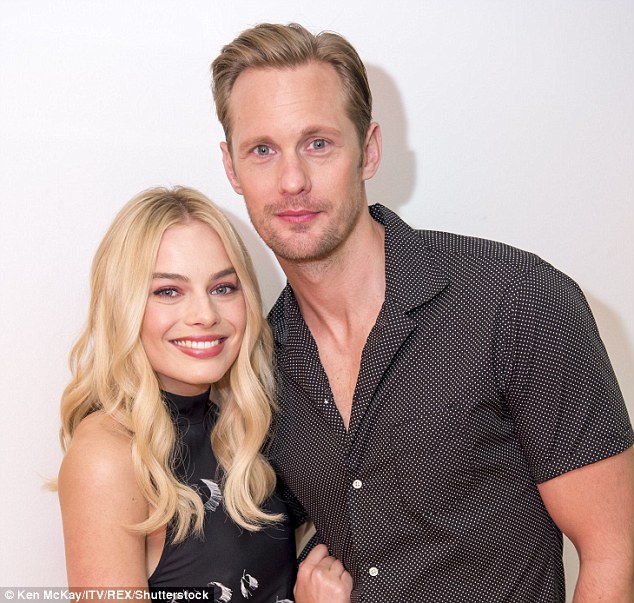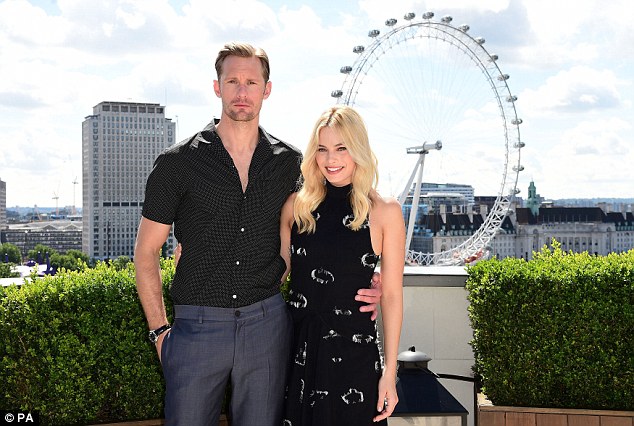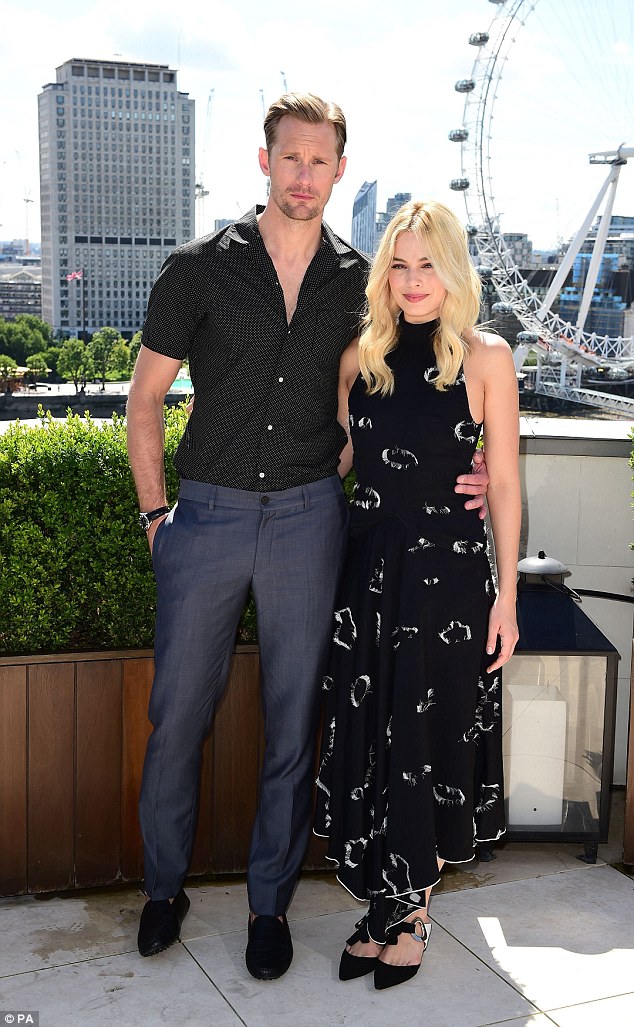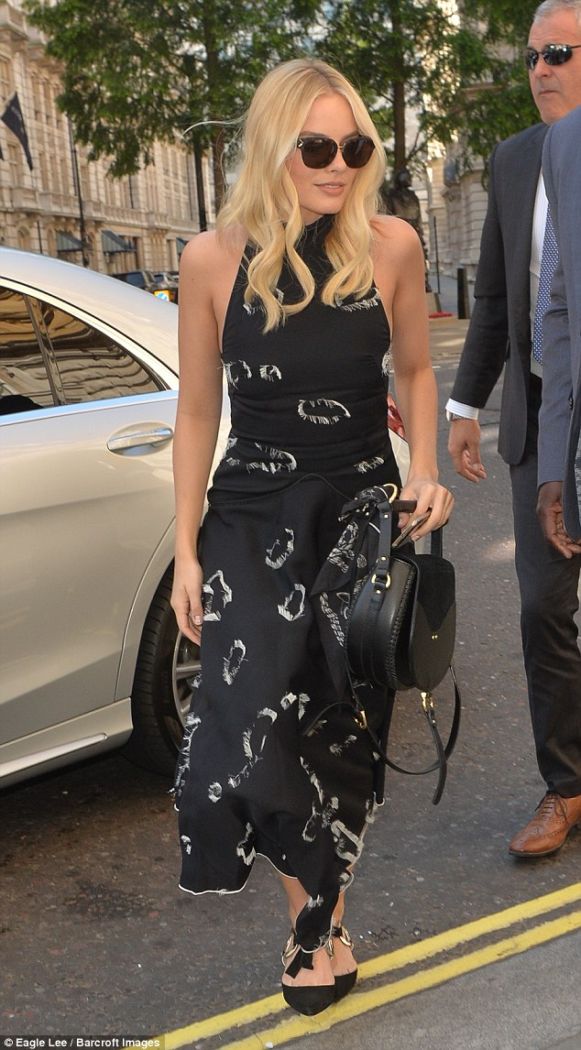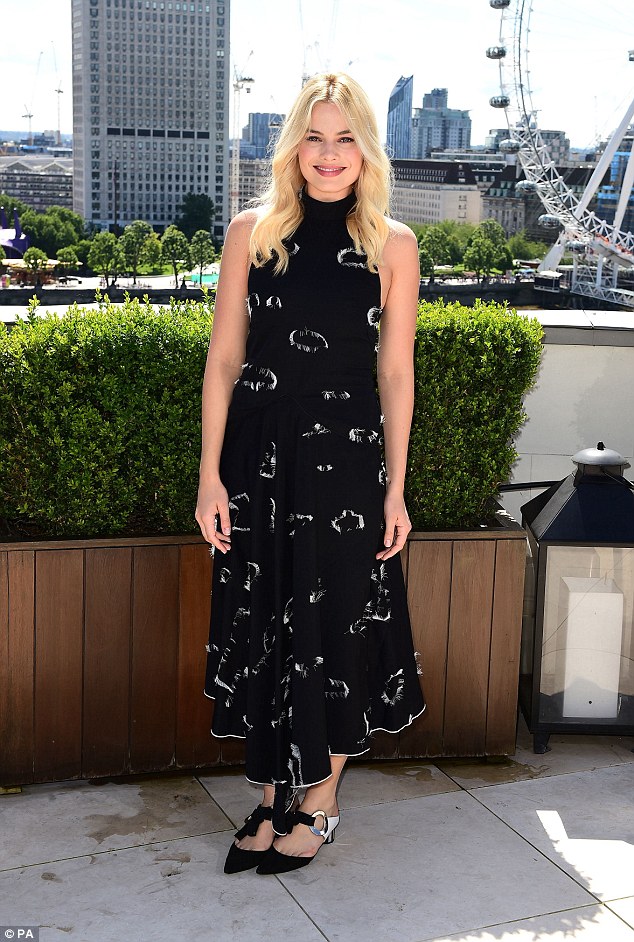 Margot Robbie makes an appearance on Good Morning Britain with co-star Alexander Skarsgard to promote the movie The Legend of Tarzan in London on July 4, 2016
What are your thoughts on Margot's footwear choice? Do you approve? Or do you also think she should have worn a more flesh-baring pair like strappy sandals?
The mules are also from Proenza Schouler. If you look closer, they feature ribbon ties at the vamps. I can only assume Robbie had the ribbons cut short, because they're supposed to be tied around the ankles. Check out this pair from Forward: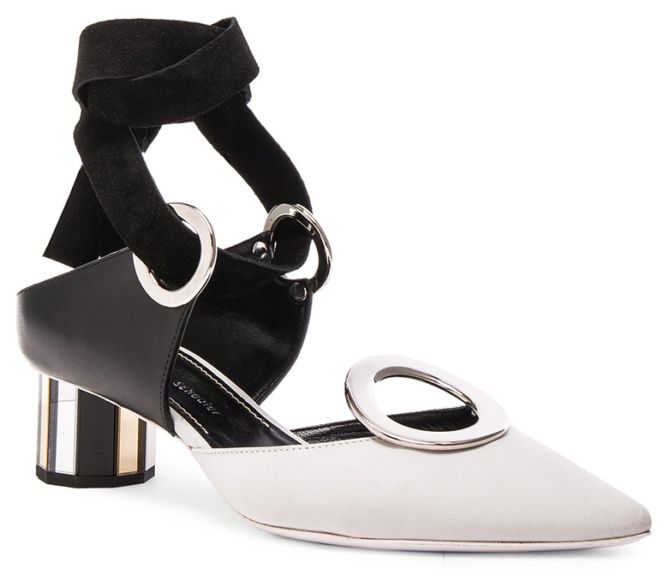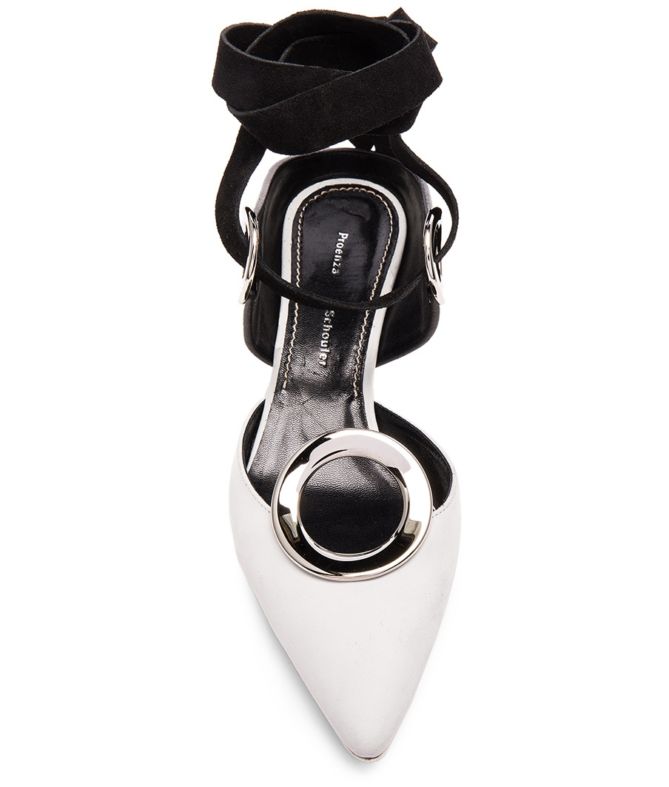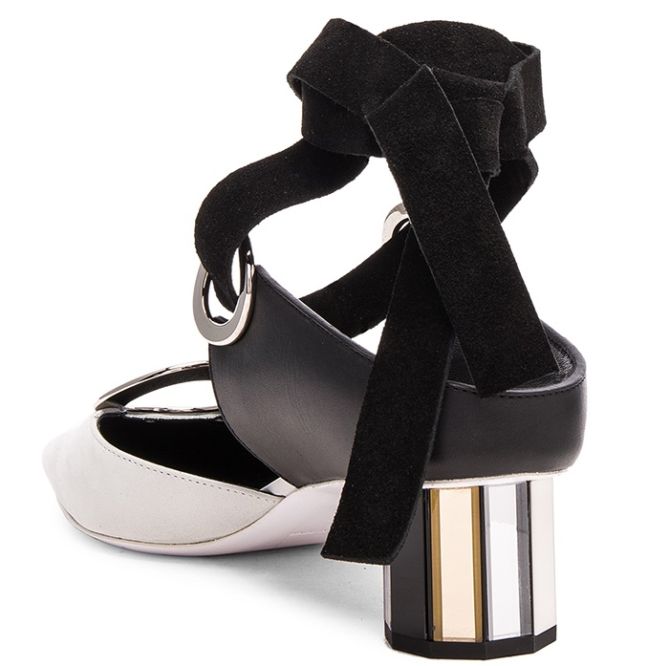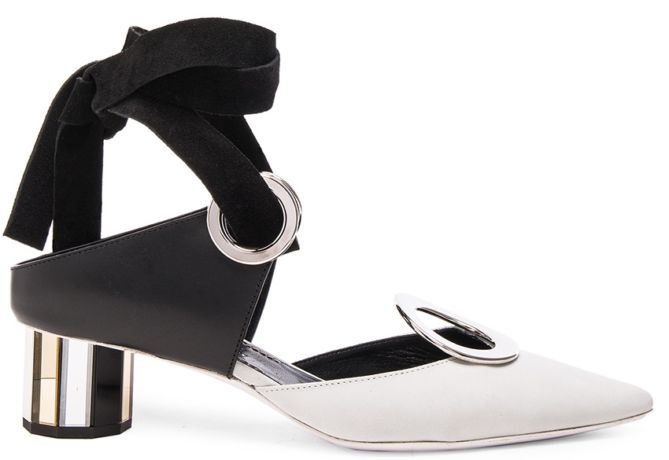 Proenza Schouler Grommet Leather Heels, $1170
The pumps feature suede ankle ties, supersized grommet details, and multi-faceted block heels that are unlike any other. Personally, I like how they look. But they don't go well with Margot's dress. Maybe a pair of slim cropped trousers will do justice to these shoes. What do you think?
By the way, here's the exact style Margot wore with the dress. Turns out, the shoes come with short suede ties after all — not long ones, which I initially thought. Tell me, which do you prefer?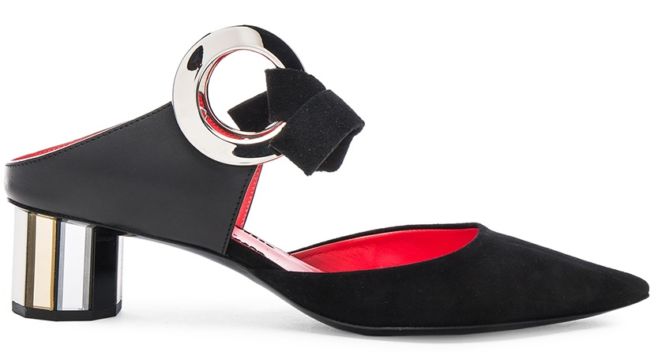 Proenza Schouler Grommet Suede Heels, $995
If you find the mules too low, you can go with these ankle-wrap pumps instead. They're also from Proenza, but feature leather straps instead of suede: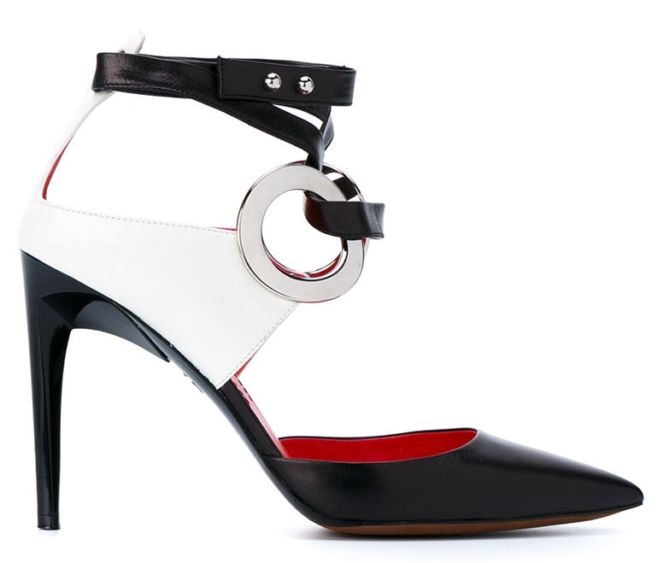 Proenza Schouler Leather Ankle Strap Pumps, $995