Pixie Lott always displays particular outfits and so she did last Saturday night when she was enjoying a night on the tiles at West London hotshot Bodos Schloss.

She was with her pal at the famed venue. The singer of  26 years old decided to wear for the occasion a pair of racy footwear. They were thigh-high fuchsia boots that showed off her really toned legs perfectly.

Her look was really particular she makes the style every time she goes to an event. These strange but at the same time really cool shoes are by Balenciaga.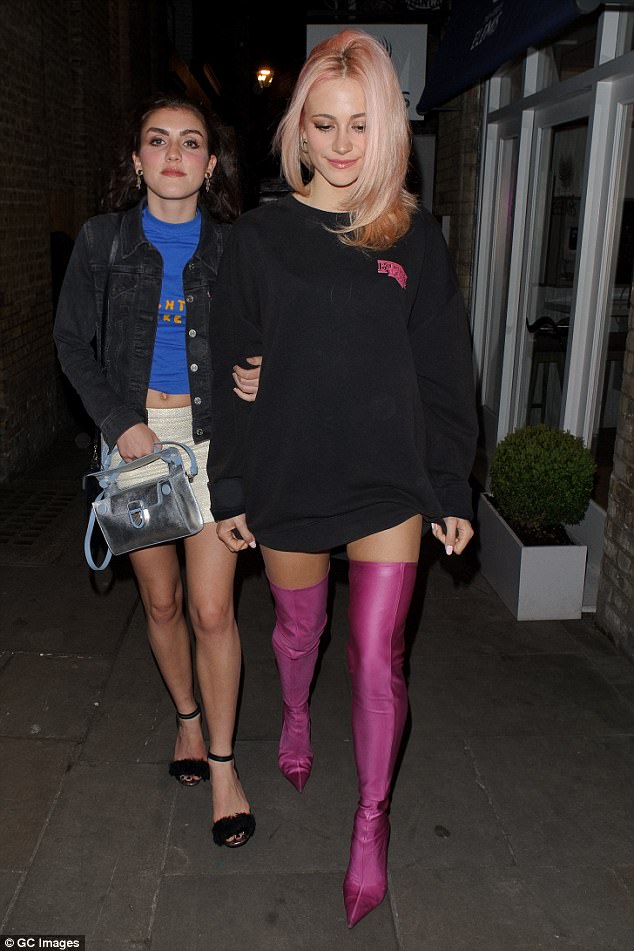 They are not for your every day outfits but you can decide to enrich your wardrobe with something really fashion  particular.  Pay attention because you can't wear them with everything you want but only with something short. In fact Pixie wore them with a long and oversized jumper dress that swallowed her enviable figure as she was going to the venue.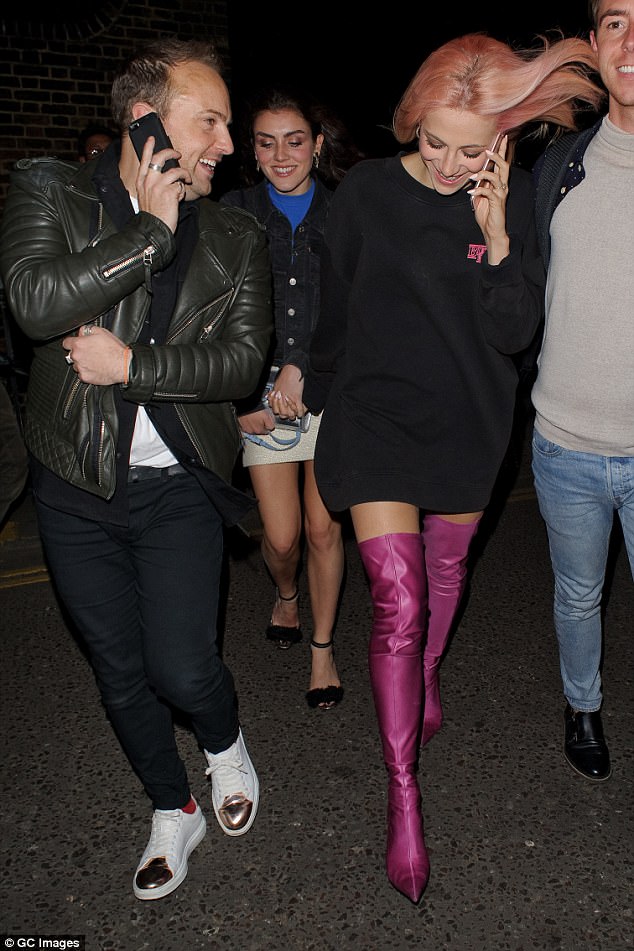 The black oversized jumper teamed perfectly her boots because it had a pink logo across the chest. And everything was matched with her blonde and slightly pink hair too. She didn't wear accessories neither a bag but we appreciate her for this choice because already her shoes were an important detail to wear. And so, even last Saturday Pixie made the story of her looks.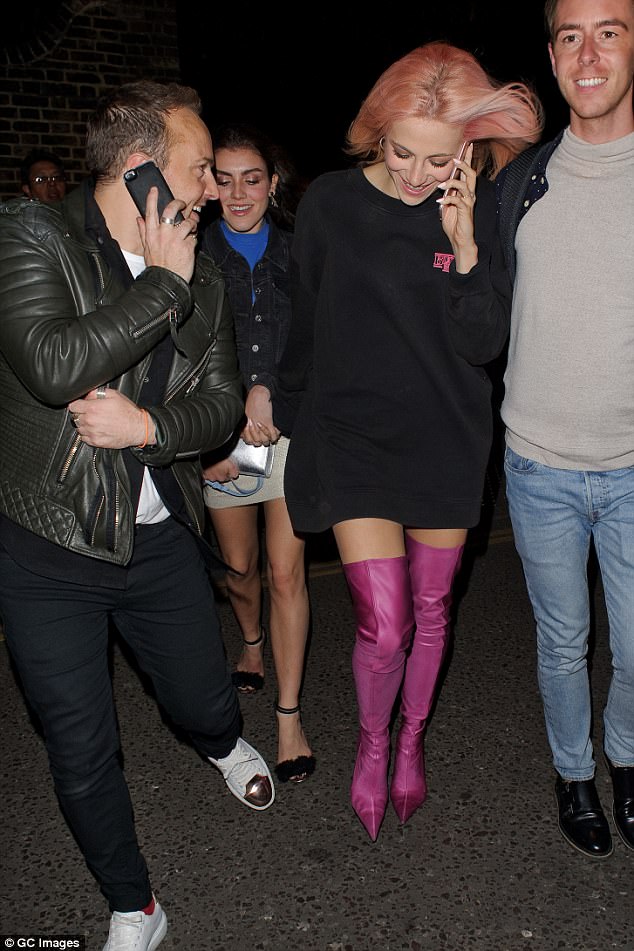 Buy your pink over the knee boots for less clicking below.