She recently left music label Roc Notion, founded by Jay Z. And having taken a small break from the spotlight, joining the judging panel on America's Next Top Model and The X Factor, Rita Ora has now signed to Warner music and is working on releasing her upcoming album.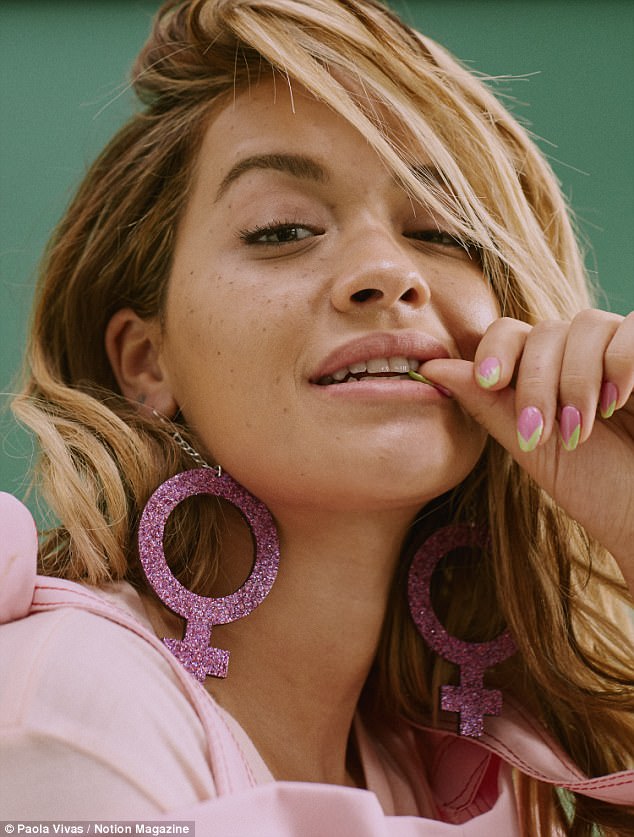 Speaking about the song writing process, the 26-year-old beauty described it as 'therapeutic', and admitted it helped her open up. Going natural and unusually understated for a fresh-faced shoot with Notion magazine, the beauty admitted: 'I always thought I had to be this kind of unbreakable person, just because my mum is – she's so strong – and as a woman, I've always thought I had to be like that. And Rita is proud of her colleague's achievements, praising Shape Of You singer Ed.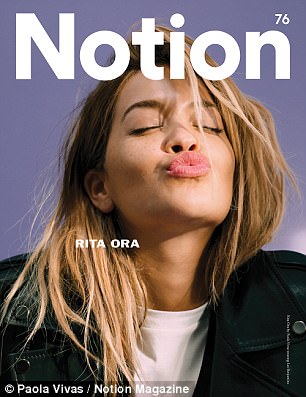 'To see what he's doing is just phenomenal, no better person could have the success of Ed f***ing Sheeran. So amazing to see him do what he's doing. The Albanian-born beauty, who recently starred in Fifty Shades Darker, explained that she was keen not to 'disappear' while not releasing music.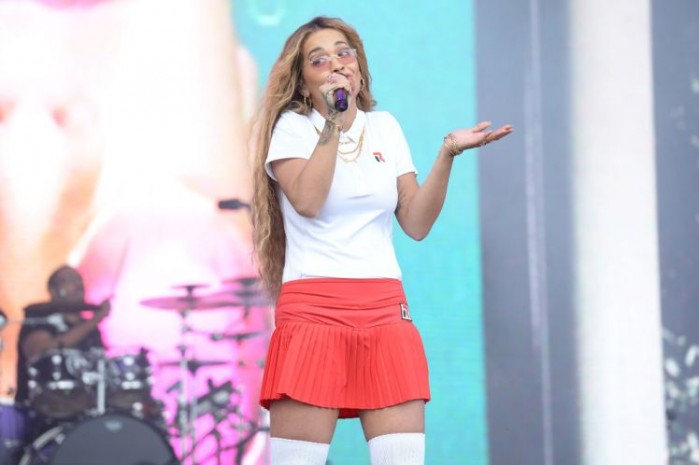 'I never really wanted to disappear because I was like 'Why? Why would I disappear' I might not be able to put music out but my fans still want to see me, I'm not going to shed out on them. I love to work,' she explained. With her upcoming album being her first since her debut album five years ago, Rita hopes it will be received well but has a mature view on it.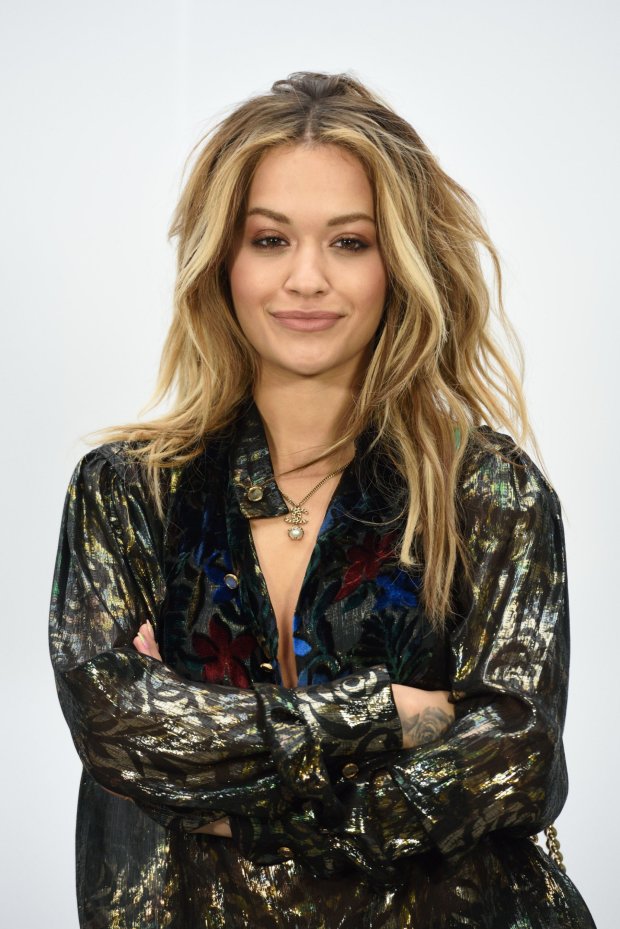 'I have 100% confidence in my music but you can't control what people are going to love and what people aren't going to love, and I can only just hope they like it. But the experience of making it was one I'll never forget.' And despite throwing herself back into music, the singer is passionate about following through with the projects she became involved with during her time out. Speaking passionately about mentoring Louise on X Factor and India on America's Next Top Model, she added: 'I'm not a bullsh***er. When I'm involved in something, I really stay involved with it.'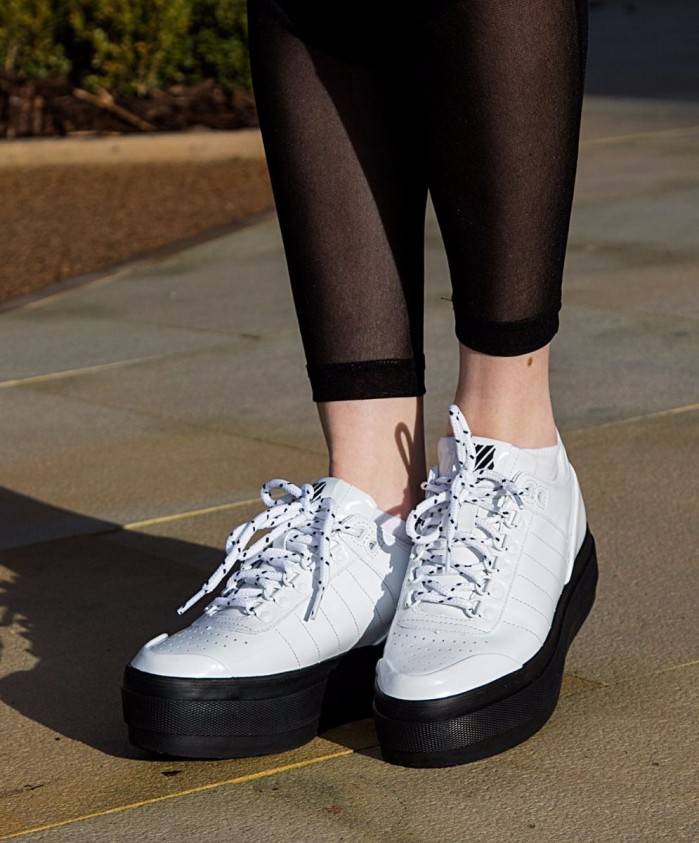 With retro style and modern updates, the Gstaad Platform sneaker is an unexpected take on a classic style. Constructed of high gloss leather with matte finish D-Rings, two tone round laces and high gloss logos this sneaker offers fresh street style while a platform finishes off the new age update on a time-honored style.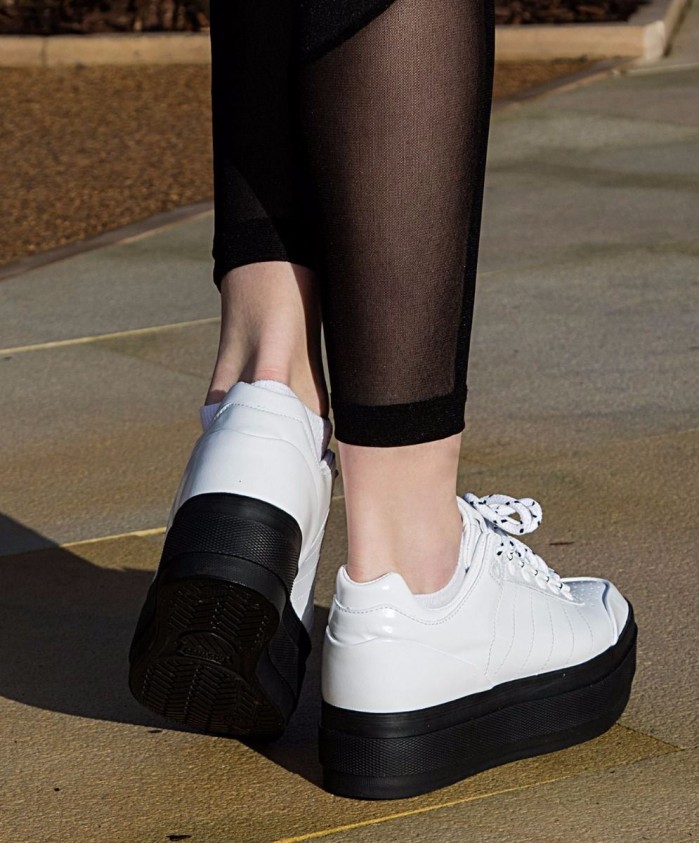 Thanks to fashion's ongoing obsession with the 90s, platform trainers have enjoyed a real resurgeance of late and we love Rita's cool pair by K-Swiss. In fact, K-Swiss items in general were big back in the 90s so the label will surely be enjoying this 90s second wind.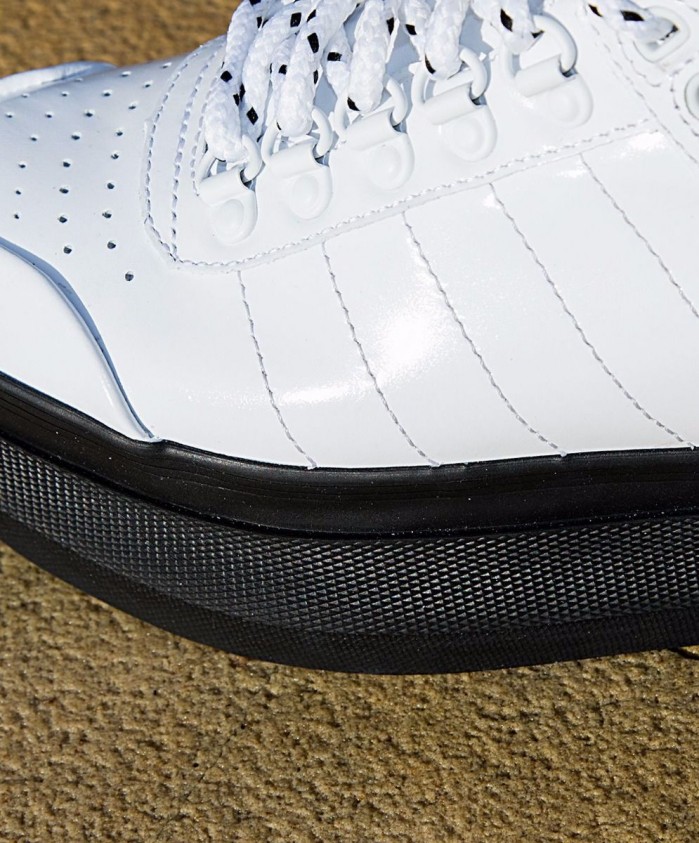 Want to get involved? Click 'Buy' to walk tall like Rita and get her stylish sneakers for yourself. Or there's plenty more out there if you want to shop around. Just head to the edit below: