She's a mum-of-five, including one-year-old River Rocket. But Jools Oliver, wife of chef and restaurateur Jamie, was business as usual as she was seen out and about running errands in London's Primrose Hill on Thursday. Carrying River on her back in a papoose, busy-looking Jools, 42, bumped into a friend for a chat (who happened to also be Kate Moss' former PA Fiona Young).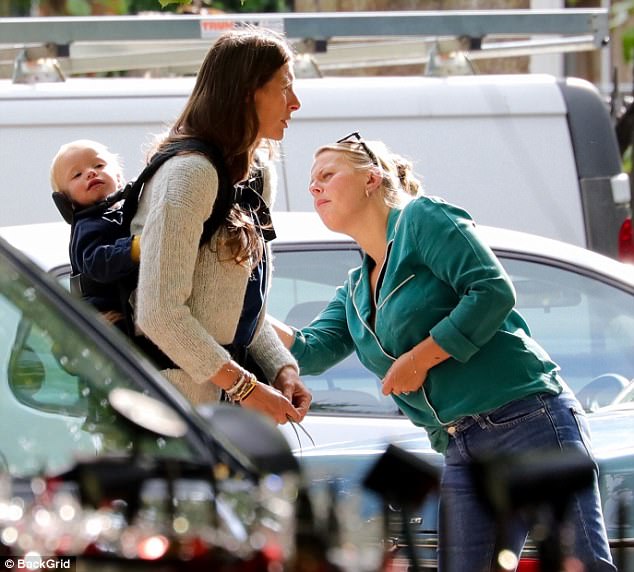 Fiona appeared to lean in and help Jools with the baby carrier, checking it was all fixed into place. River looked around inquisitively, emulating his father's cheeky chappy demeanor.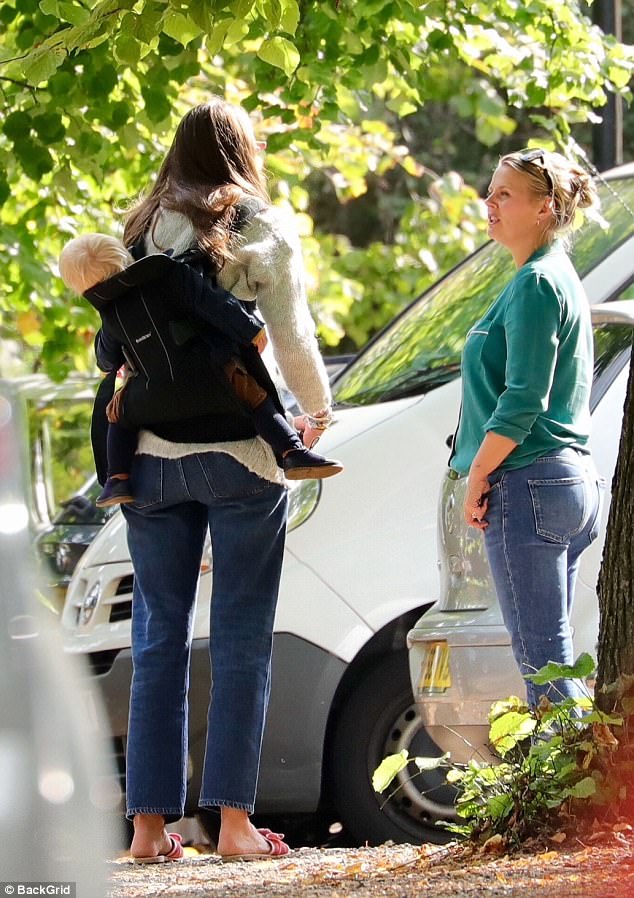 Jools looked comfy and casual in slightly flared jeans, flip-flops and a baggy cream cardigan. She went make-up free, showing off her naturally pretty features, and wore her brunette locks loosely about her face.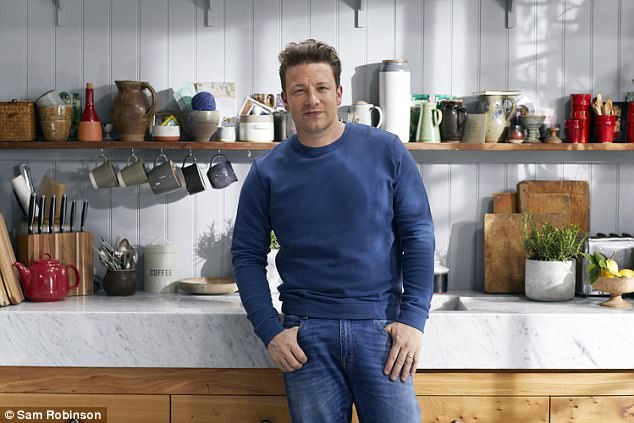 She was last spotted with both Rocket and his dad at The Big Festival two weeks ago, held at Alex James' farm in the Cotswold, Oxfordshire. Jamie, 42, cuddled up to his teenage sweetheart Jools.  Looking happy and relaxed the couple beamed radiantly holding the angelic River Rocket, who turned one last month. Jools clutched her baby in her arms while the family posed happily for pictures.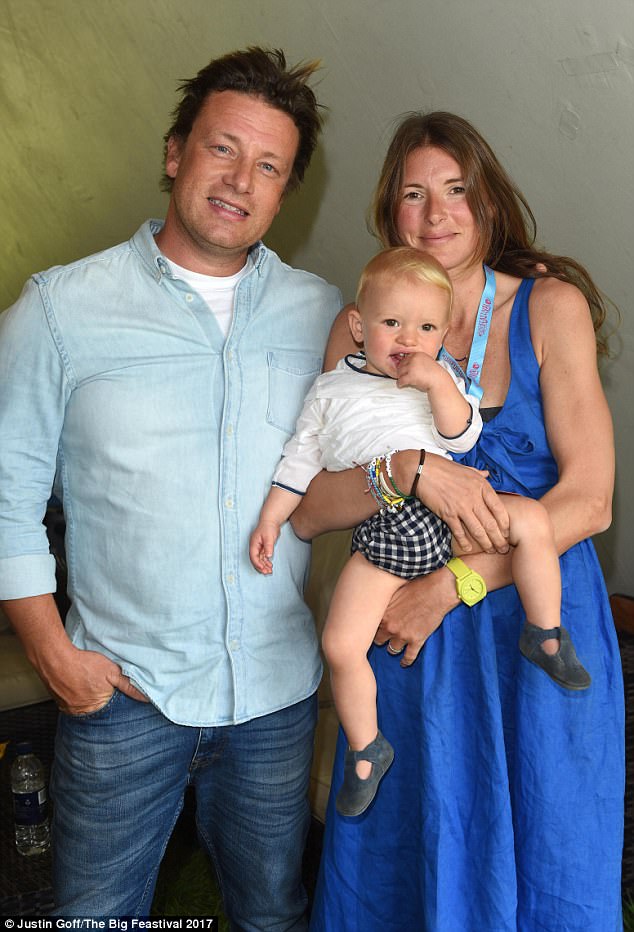 According to Jamie, the secret to his success was not his skill in the kitchen or his love of cooking – but his dyslexia. He said yesterday that he believes the learning difficulty, which makes it difficult to read, write and spell, was the driving force behind the success of his multi-million pound business. Speaking about how his first book, The Naked Chef, sold 2 million copies, he said: 'I was 24 years old. I was a special needs kid from Newport Grammar in Essex – it wasn't a grammar school, it was a free grammar, a comp – how do you explain that?' He added: 'If I'm in a meeting I just see the problems differently and I obsess about things differently.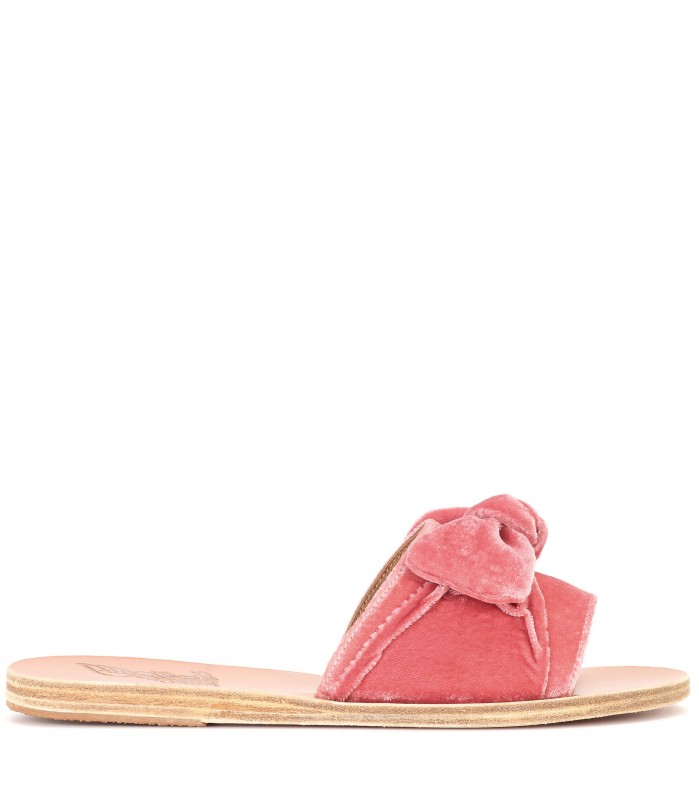 Ancient Greek Sandals' Taygete Bow slides have been handmade in the label's native Greece for a truly authentic feel. This slip-on pair have a plush velvet upper that shines thanks to its lustrous fabrication, while a large bow detail ties the piece up in a sweet way. Work yours in the daytime with fluid skirts or cropped denim.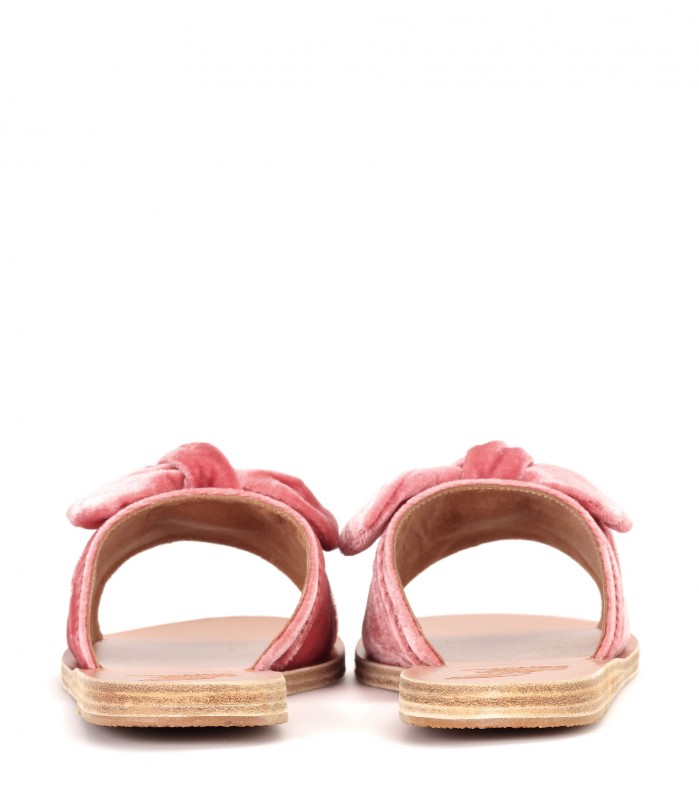 We love the tie bow detailing on the front that makes a unique twist on a classic sandal. And for just £205 you can wear these to embrace the velvet trend too. Simply click Buy to grab now before they sell out.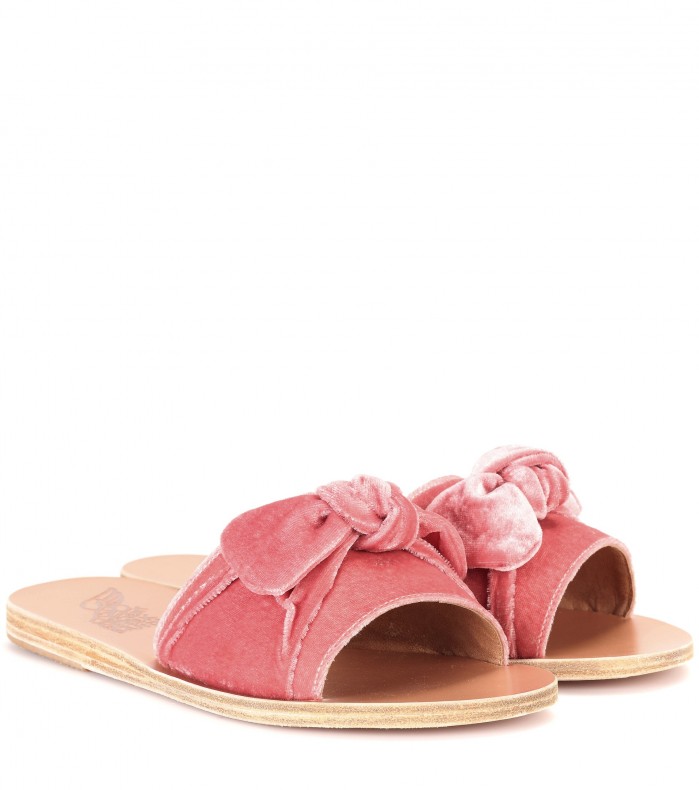 If you want to shop around before making a commitment then browse the edit below: