It's always a good idea to play around with your style and mix things up from time to time. And that is exactly what Sarah Paulson did. Her style it has always been on the safe side. But, if you are worried to wear bold prints, here is an idea, incorporate them through your accessories.
Sarah Paulson was spotted last night while she was heading to the "Late Show". She was wearing a black dress fitted dress and a pair of animal print heels. An outfit simple but with a touch of edginess. The shoes she is wearing are from Kurt Geiger and sold out at the moment. But not to worry, you can get a pair of Gianvito Rossi and be just as fabulous.
The actress is getting ready for the premiere of her new movie, Rebel in the Rye, filming the new Oceans Eleven and she will be back in American Horror Story.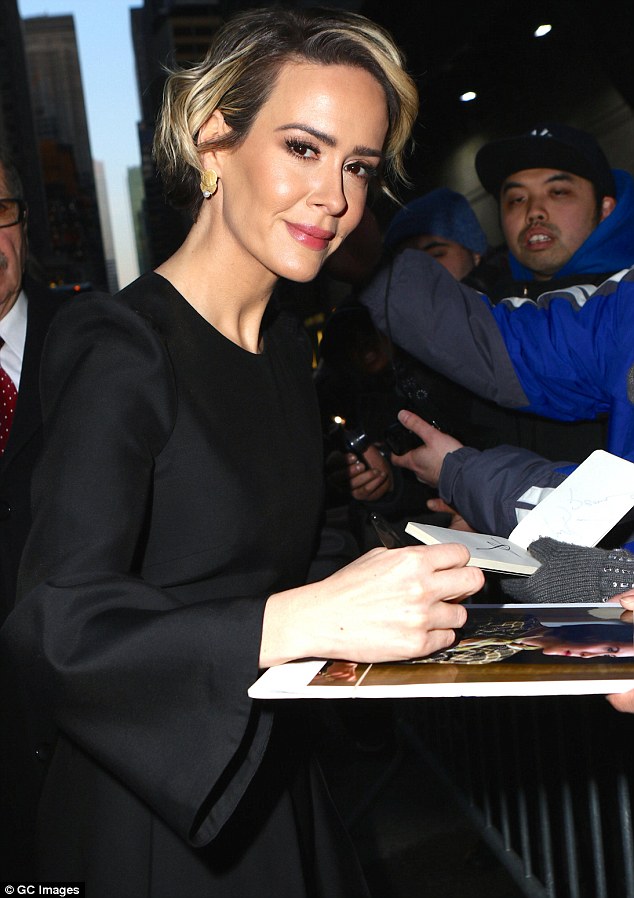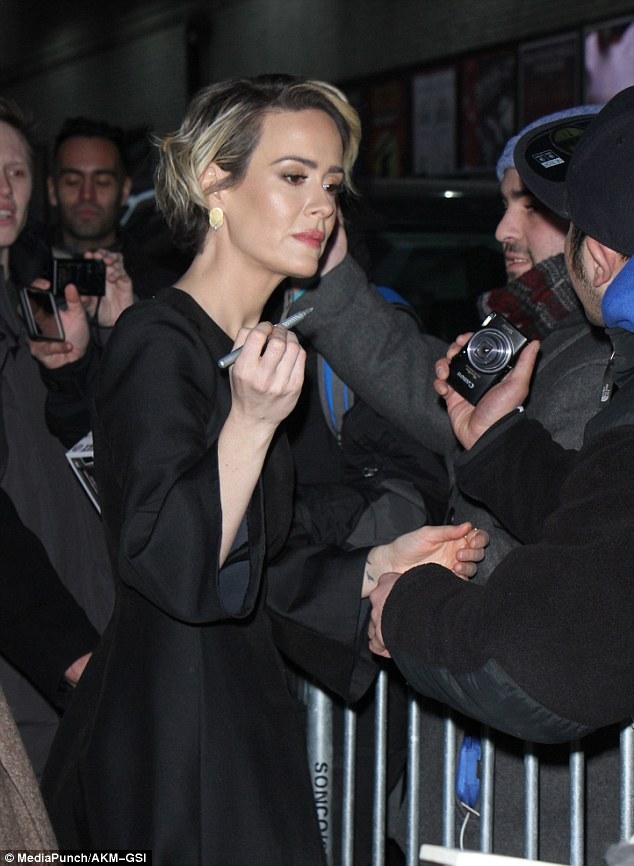 A pair of animal print shoes is perfect for your wardrobe to spice things up. No matter in what combination you wear them, they will add a pop to your outfit. You can wear them with a pair of jeans, a top and a blazer for an office appropriate look or rock them with the little black dress for night time.
To get it right make sure you don't mix more patterns into the same look and be careful about the colours you wear with animal print. The best colors that mix with it are: black, white, nude, brown and red.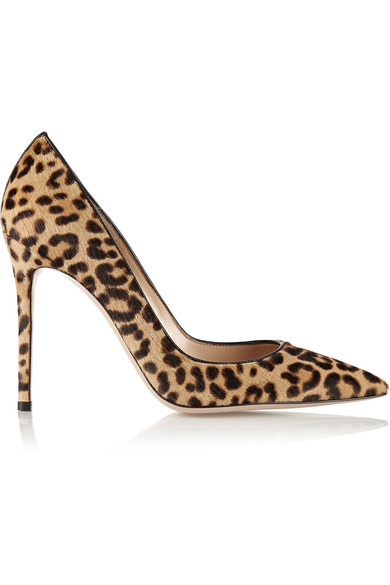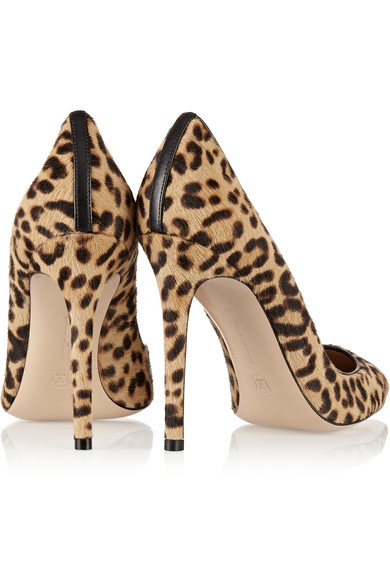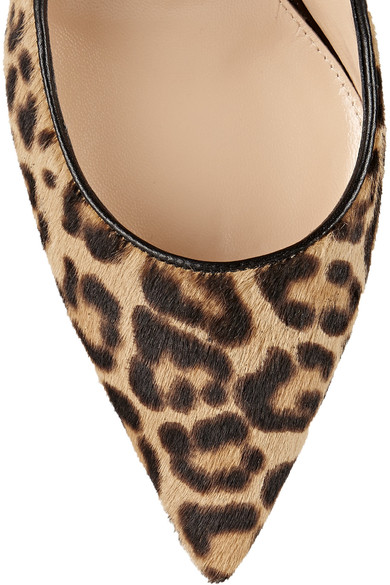 Get a cheaper option:
River Island-Brown leopard print velvet court shoes