We've seen many female stars grow up right before our very eyes–in the TV or big screen I mean. There's Lindsay Lohan, the Olsen twins, Emma Watson, and still many others.
Another pretty teeny bopper whom we've seen grew up from a little girl in pigtail to her more fashionable teen aura now, is Mad Men's Keirnan Shipka.
The 14-year-old star has been playing Sally Draper on the retro drama for 8 years. Her co-star John Hamm (who also plays her father in the TV series) even said that Kiernan has been on the show longer than she hasn't in her life.
 "It's such a blessing to be able to play a character for as long as any of us on the show have," Shipka told the publication. "And to play someone from the age of six, while also being six, and then growing into a teenager, is the wildest thing. To grow up with Sally, and be able to evolve as a character like that, is something you don't get to do very often." 
The young actress was seen looking very gorgeous in the premiere of Mad Men Season 7 held at the ArcLight Cinemas. Kiernan was wearing a long sleeved floral jacquard Nina Ricci dress with a bateau neck, V-neck back and pleated full mini skirt from the Fall 2014 collection.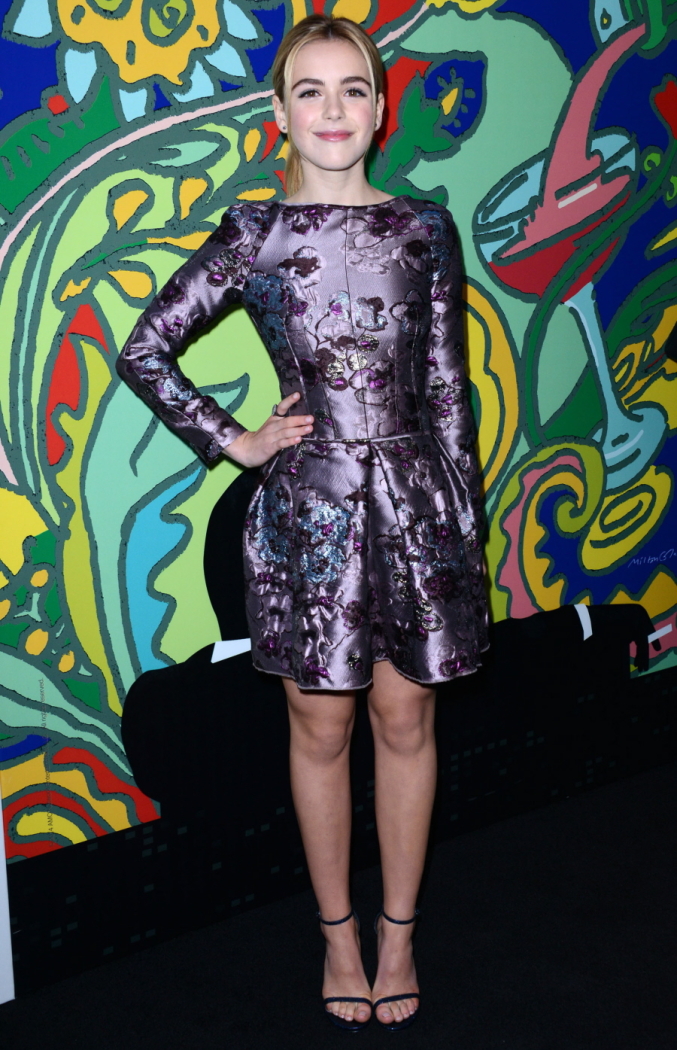 She finished off her look with a sexy Stuart Wietzman Nudist sandals which really added glam to her already gorgeous look.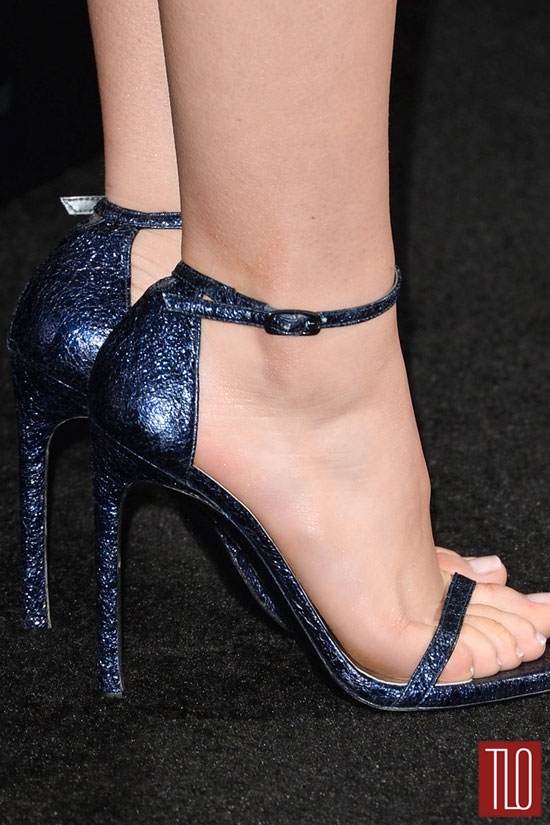 Sexy feet, yah?
If you're wondering where to get this sexy sandals worn by Kiernan, you can get it ShopBop for only $385. This is perfect especially for those who have sexy feet or wanting to make their feet look even sexier. Its slim straps lend a delicate feel to leather pumps. The style's petite cutout details the heel cap and a buckle secures the ankle strap.