Macaulay Caulkin was spotted this week with Brenda Song, you probably remember her for her role in Disney's "The suite Life of Zack and Cody".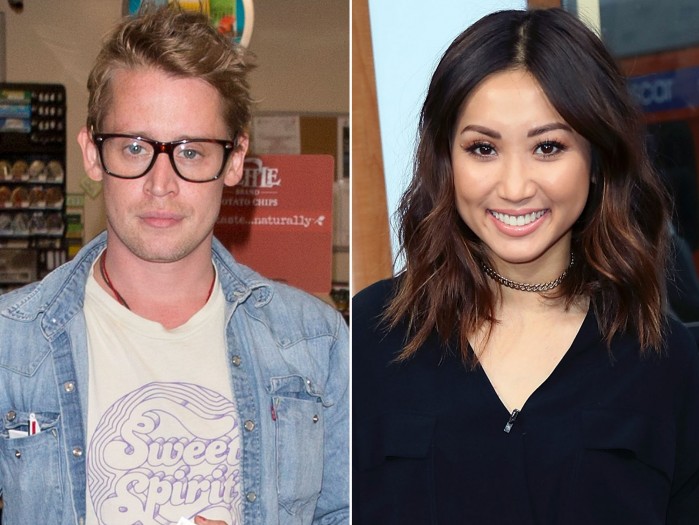 Macaulay looked healthy and happy to be with her. Brenda Song is now filming with Macaulay so we are not surprised that they are dating. They had a night out in Craig's in Hollywood. Brenda's look was on point. For this occasion she decided to wear a cami top paired with black leather shorts that showed off her pins.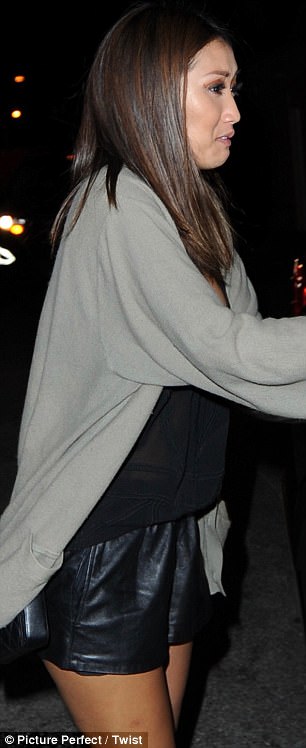 And then at her feet a pair of platform sandals by Alaia that gave her longer legs. These sandals features their typical laser-cut design and studded details. This pair are sold out but you can grab something similar to copy Brenda Song's outfit. Brenda's leather outfit was covered by an oversixed long and grey sweater.
She looked annoyed by the paparazzi, she wanted to hide herself. Then, Macaulay was dressed down for the outing having a white Sweet Spirit band tee below a denim jacket. He finished off his look with black skinny jeans, brown boots and a lot of bracelets and rings. He seems really relaxed and he looked really different compared to the gaunt, unkempt and unhealthy Culkin we knew before. He also had a fresh new haircut.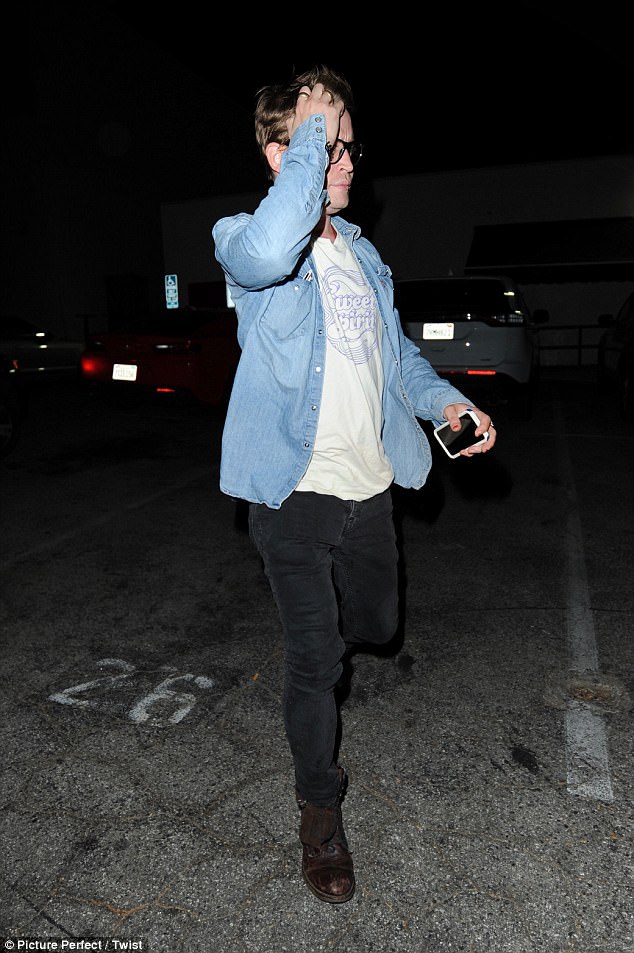 On Sunday he was also spotted leaving Craig's in Los Angeles after a dinner with Brenda again. So they are becoming really close. In the past Brenda was engaged to Trace, Miley Cyrus' brother but it ended up in 2012. We'll always remember Macaulay, who now is 36 yeasr old, for his movies "Home alone" and "Home alone 2".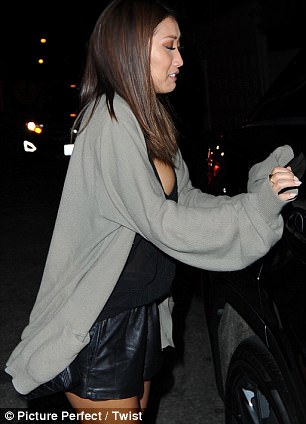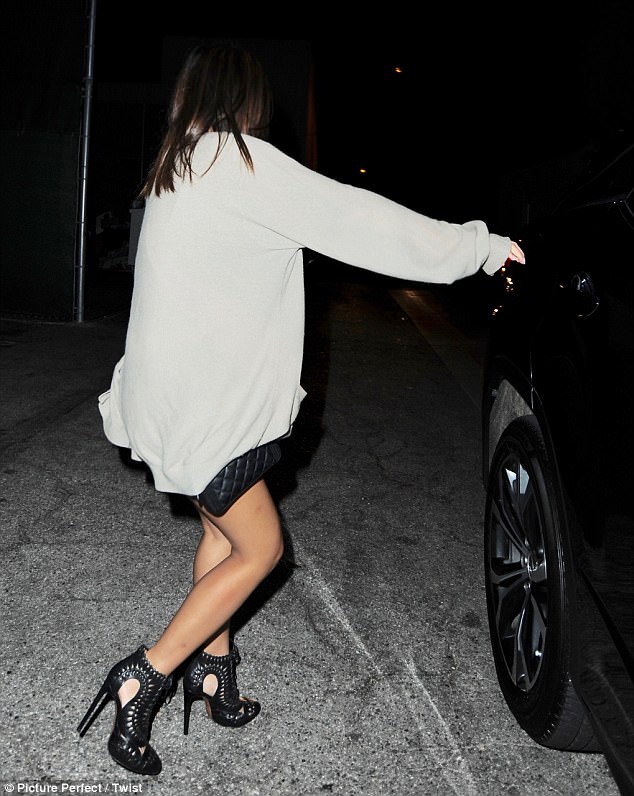 Let's copy Alaia  cut out sandals with a similar model spending less.