If there's one hollywood celebrity who keeps on amazing me with her red carpet fashion style, that would be Lupita Nyong'o. This lady never really fail to surprise the people with her one-of-a-kind 'brave' fashion style.
During the CFDA Fashion Awards, Lupita wore a Suno jumpsuit, Sophia Webster pumps, and Jennifer Fisher earrings. Her outfit was indeed a daring one and full o vibrant ensemble–an abundance of colors starting from her blue eye shadow, her colorful jumpsuit and her bright red pumps.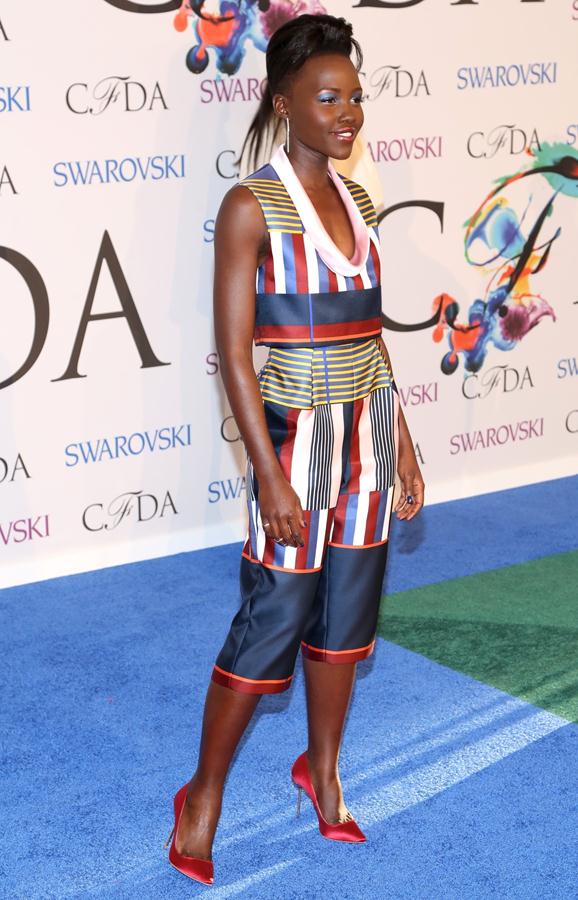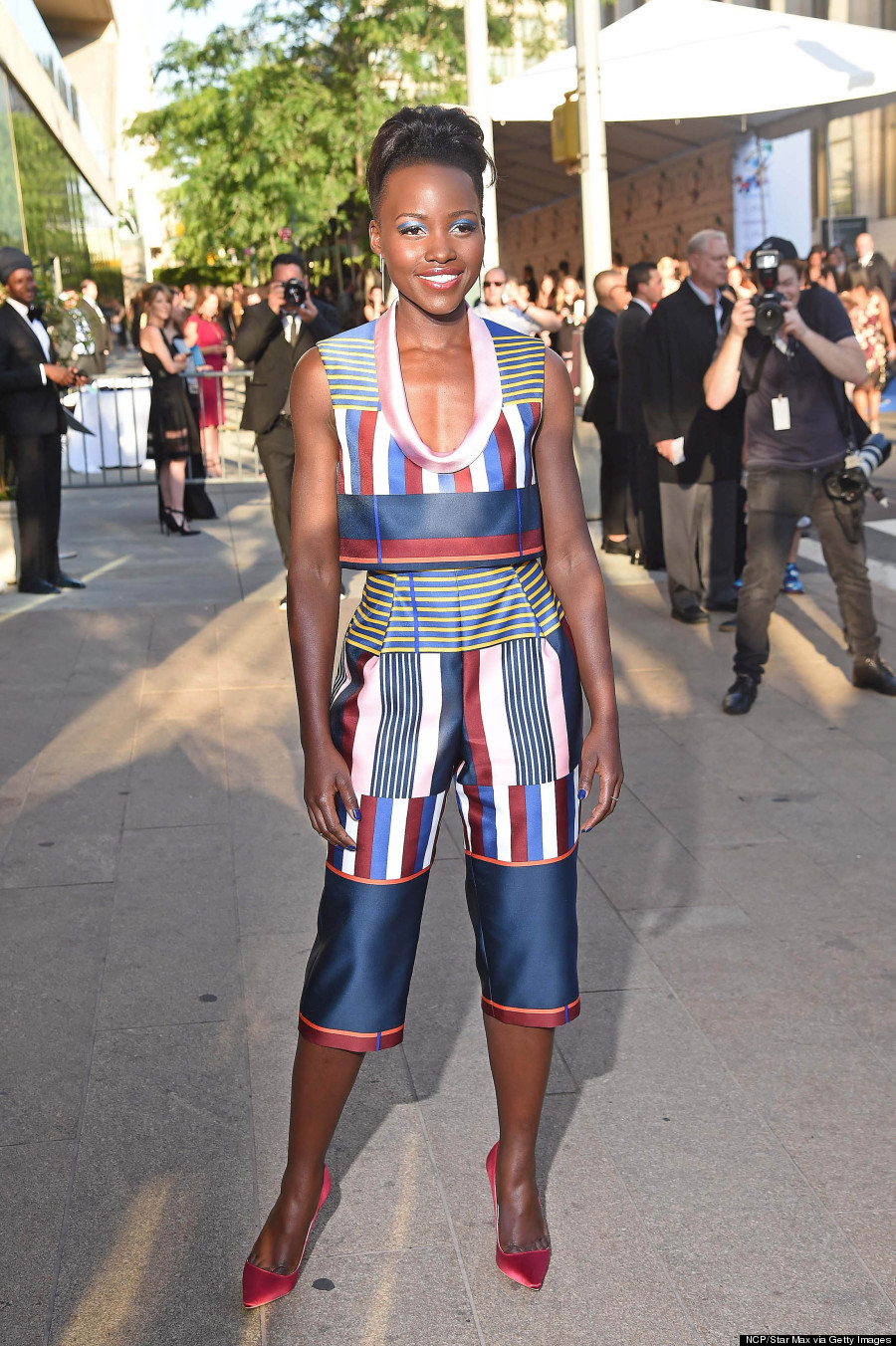 Not all fashion critics actually liked Lupita's looked that evening. Some say the actress' ensemble was too loud and that she could have toned the outfit down a bit. But for me, Lupita's look that night was just perfectly fabulous! I especially liked the Suno jumpsuit. It just looks perfect on her! And not denying the fact that Lupita could really herself well in any vibrant combination of colors.