When it comes to fashionable celebrities, Lupita Nyong'o is the real deal. The award-winning actress doesn't just look fabulous on the red carpet, she also impresses when she's off-duty.
Lupita was spotted arriving at JFK last Friday, shortly after the London premiere of Star Wars: The Force Awakens. For the plane ride, she slipped into an all-black attire comprised of skinny pants and a sweatshirt. It was a classic combination, but the lady knew how to elevate her getup to the next level — by way of a long structured coat and a two-toned scarf. She then punctuated the mix with ankle boots , a headband, and mirror-lens sunnies.
Altogether, Lupita looked insanely cool as she made her way out of the airport. You can pretty much figure out that she knows how to dress and probably doesn't employ a stylist.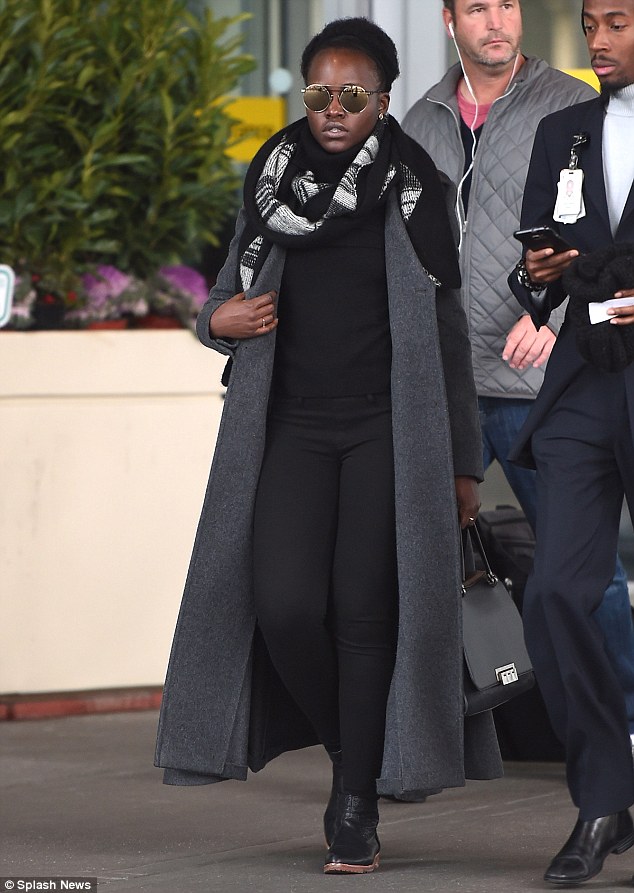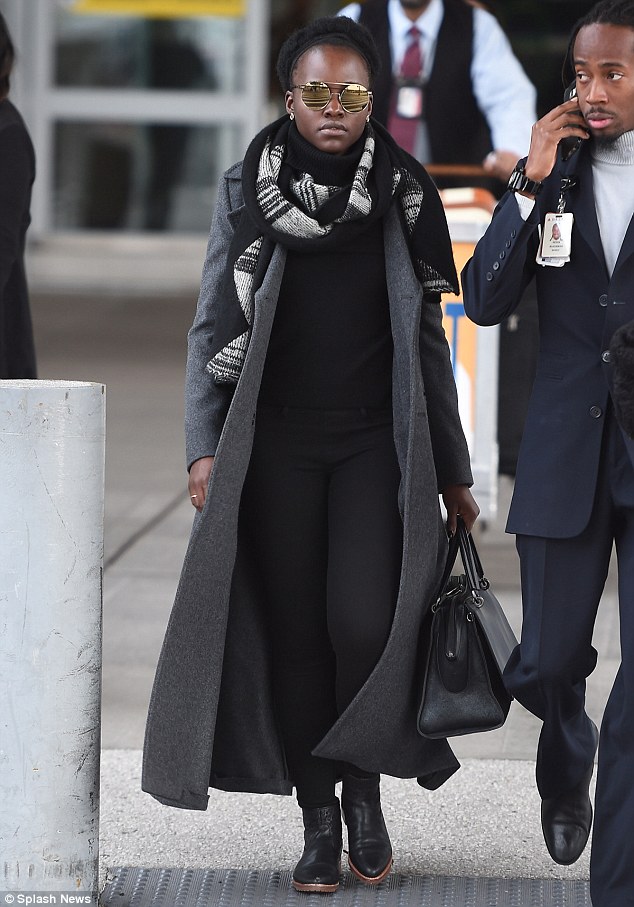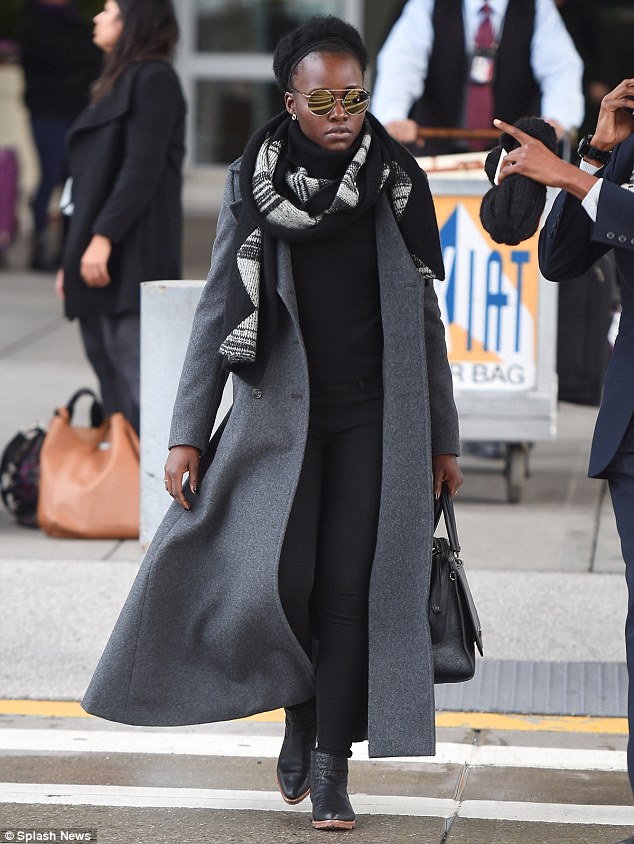 Lupita Nyong'o looks insanely cool as she leaves JFK in New York City after a flight from London, December 18, 2015
Doesn't Lupita look amazing?
I love her outfit. In fact, she looks picture perfect, as if she came straight from a photo shoot or a magazine editorial. I bet you want to copy her ensemble. Yes?
It's easy to put together and even easier to pull off. All you have to do is grab the key pieces. That would be the scarf, the coat, the mirror-lens eyewear, and the boots. The top and pants can be found in your closet. If you're too lazy to shop around for options, here are some pieces you can start with: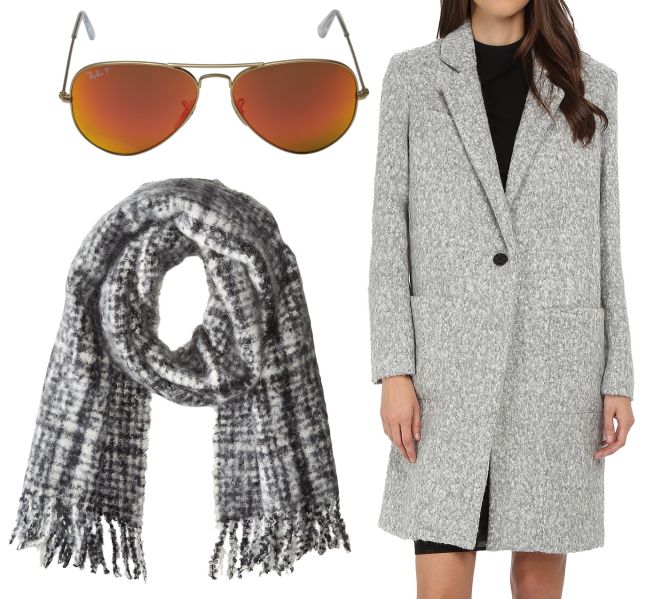 Ray Ban Aviator Sunglasses in Gold, $200 / LAUREN by Ralph Lauren Boucle Scarf, $58 / ZAC Zac Posen Giselle Wool Coat, $420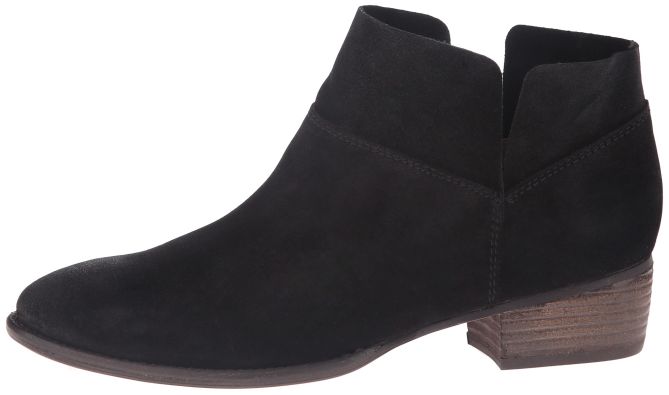 Seychelles Snare Boots, $140
Wear these items with a black shirt and some black skinny pants to steal Lupita's style. A purse and some fine jewelry will be your finishing touches. You may even take copying to the next level by wearing a headband just like Lupita's.