It's really a breakthrough year for Lupita Nyong'o as she once again made heads turn with her unique fashion sense in the 2014 MTV Awards. The "12 Years A Slave" actress came sashayed her way in the red carpet wearing a colorful Chanel Fall 2014 dress and turquoise pumps.
Since the start of the awards season this year, Lupita has been surprising the world with her elegant and fab looks in every red carpet event. The actress is known to be representing the entire rainbow, one shade at a time on the red carpet, but in the 2014 MTV Awards, seemed like Lupita decided to just showcase ALL the colors at once in a single dress. I could say it made perfect sense, though, since the MTV awards is one of the most fun and carefree awards show on the red carpet calendar. The beautiful actress is nominated for Best Female Performance tonight.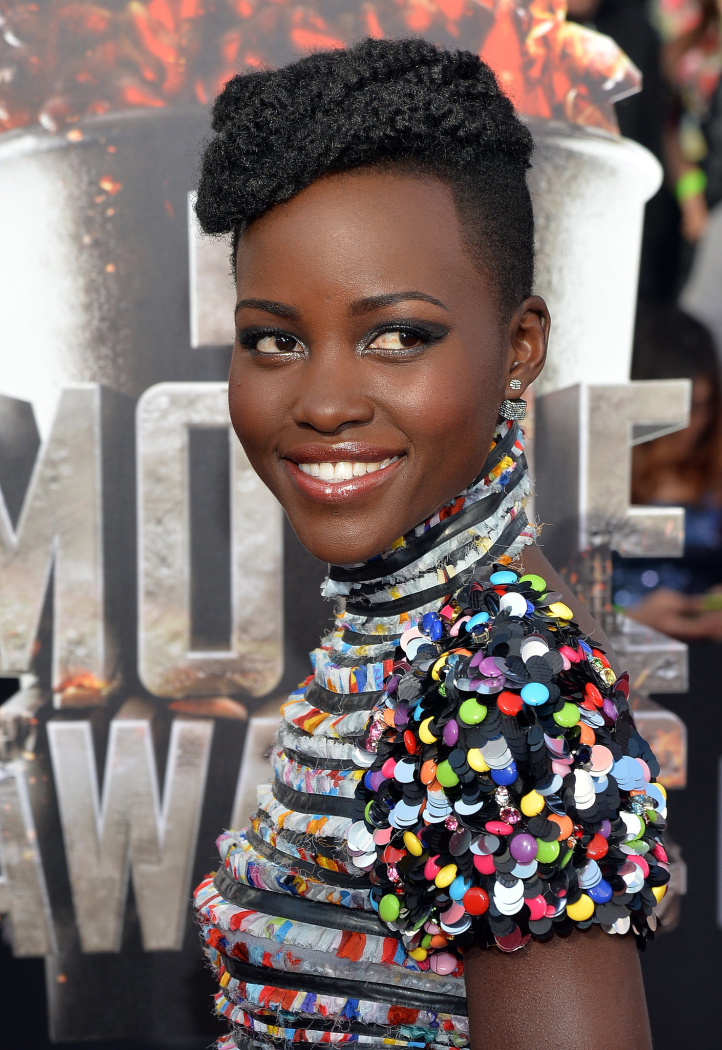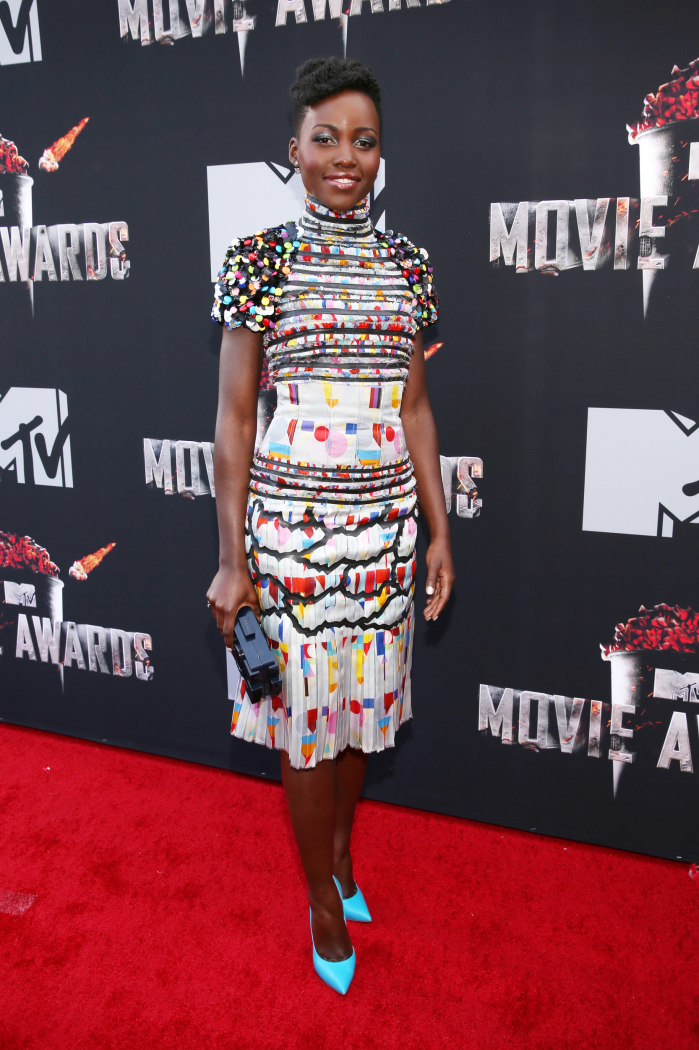 With or without an acting award in the MTV Awards, Lupita is already a winner in the style department!
Her multi-colored dress is certainly for the win, but her turquoise pumps surely added some oomph in her total outfit. I'd say any dainty outfit can look extra stylish with this eye-candy pumps. You may go for this similar patent-leather style from Roger Vivier.