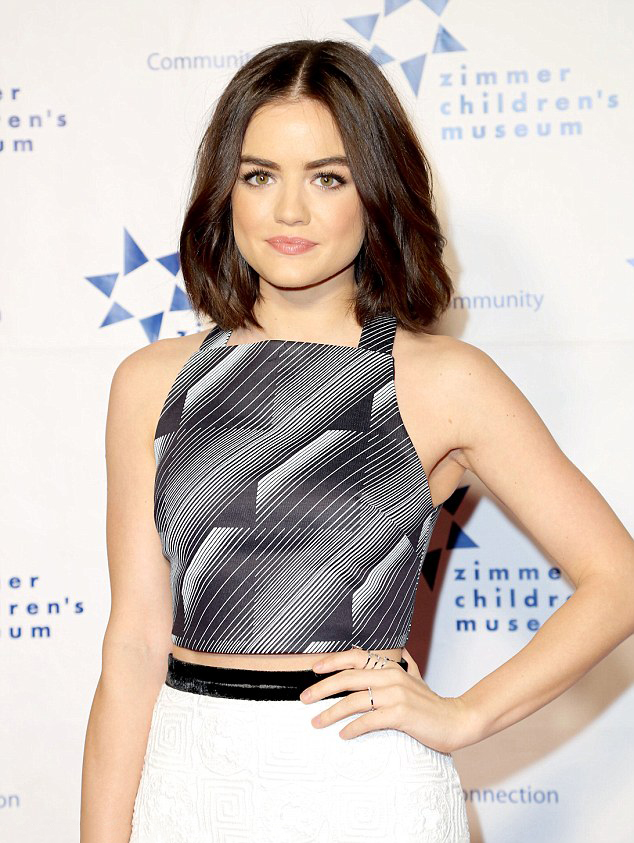 Lucy Hale put in a stylish appearance at Zimmer Children's Museum Discovery Awards dinner on Thursday night. She stepped out on the red carpet this week in a stylish geometric crop top, a white A-line skirt and a pair of houndstooth pumps from British Nicholas Kirkwood for the Zimmer Children's Museum Discovery Awards dinner. The petite brunette has indeed showed her inner 60's sweetheart as she hit The Globe Theatre in such look. We're definitely loving the geometric theme!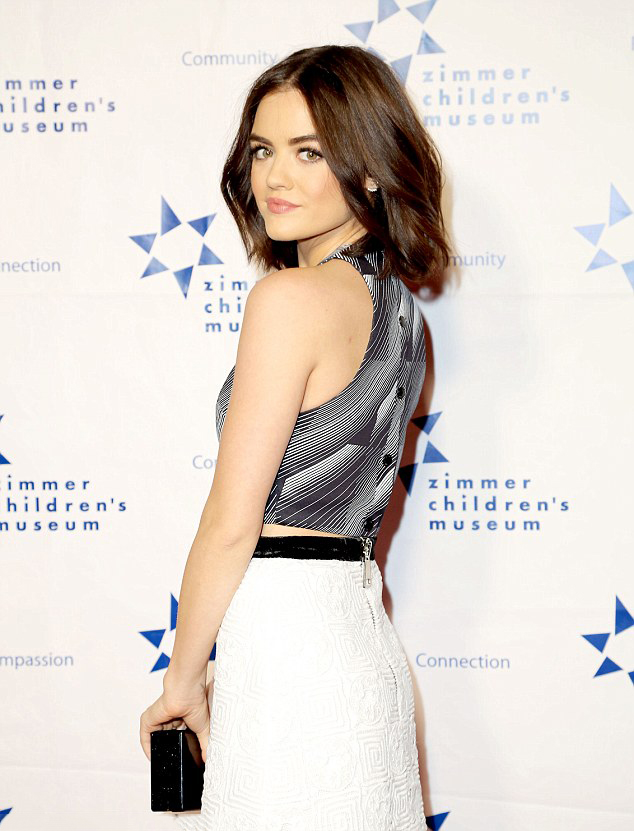 In general, the rule is to never mix patterns. On the other hand, Lucy is seen mixing patterns yet keeping things within stylish frames. She's done this by matching prints in the same color palette.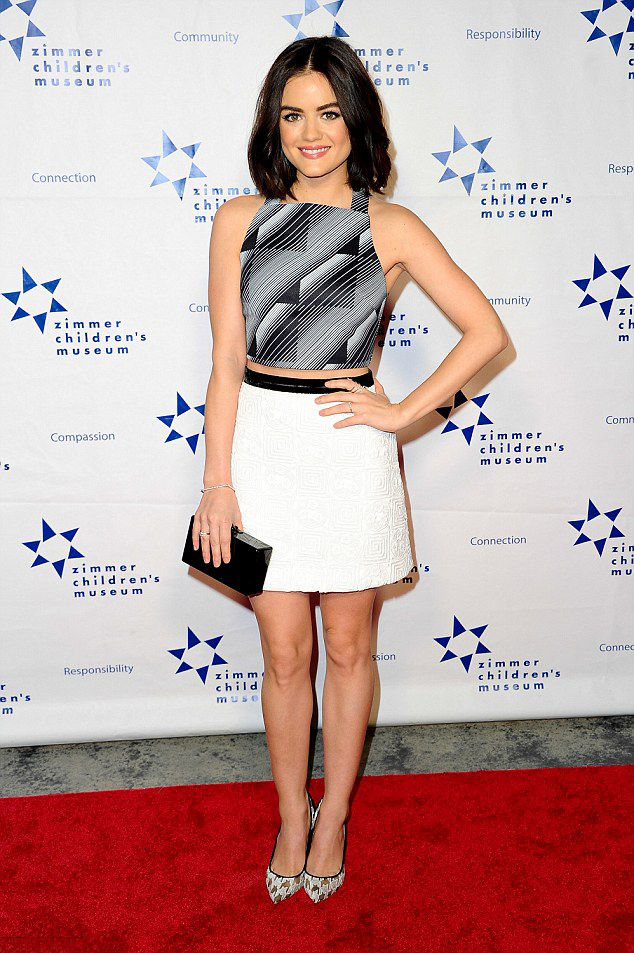 Pretty Little Liars' Lucy maintained her simple look. However, she left her shoulder-length tresses in light waves, despite adding a slick of peachy gloss to the look. The TV actress wore the perfect black and white houndstooth footwear. This gave her height a slight boost. Lucy then accessorized the look with a patent black box clutch which she carried with her bright white skirt. Aside from that, she exposed her toned midriff as the closely-matching set met at the middle. She then drew attention to her super-toned arms with a hand on one hip.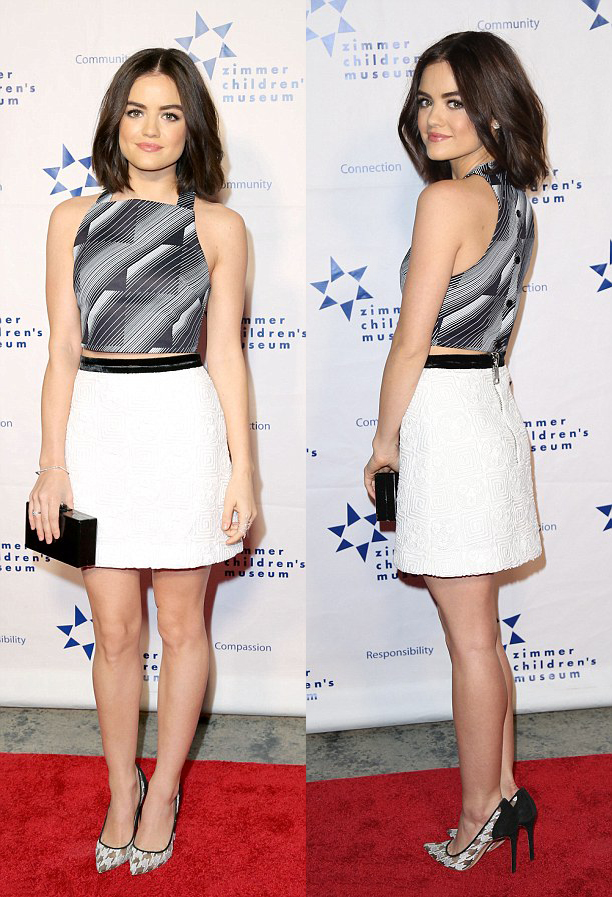 Houndstooth is simply one of those patterns that will never go out of style. With this classic print, you will surely make your outfit highly noticeable! Find just about the exact timeless pattern in a season-friendly boot shape with NICHOLAS KIRKWOOD Lace Ankle Boots!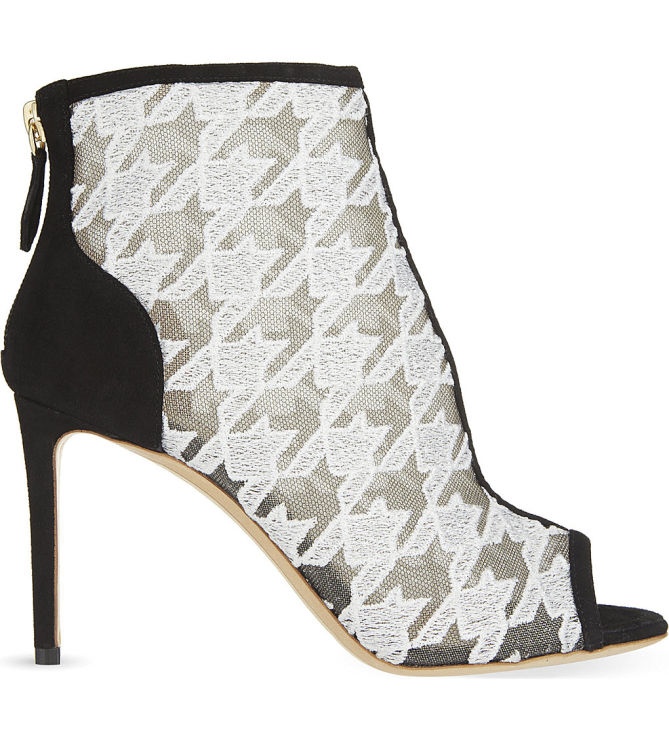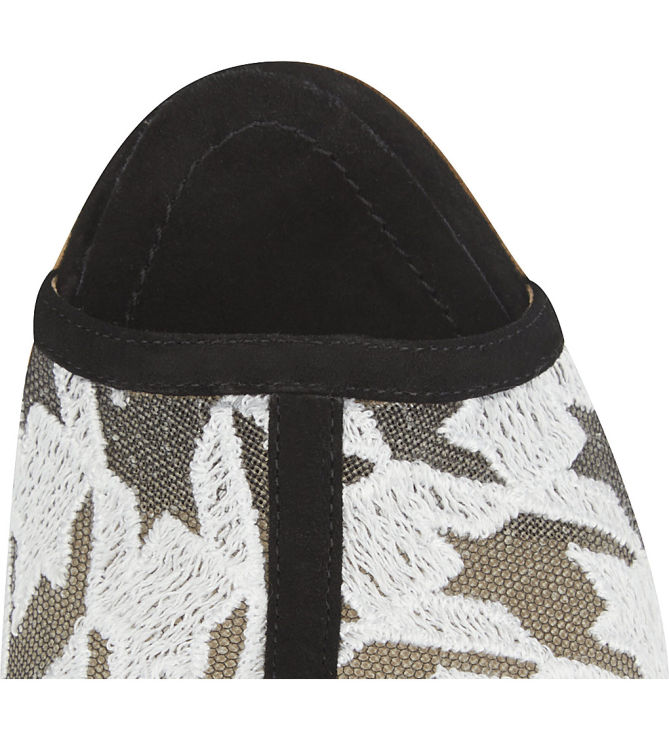 NICHOLAS KIRKWOOD Lace Ankle Boots