Louise Thompson, the pint-sized beauty posed for a sultry shot, as she modeled one of the the designs from her forthcoming range with 'With Love Lily"
Announcing an exciting new venture on Wednesday, the reality centre star of drama E4 show 'Made In Chelsea' with toned and tanned figure showed up in floral applique bra and suspenders set in dazzling blue hue.
A matching sheer robe is the finishing touch to the ensemble, while Louise wows with a full face of makeup and curly locks as she stares teasingly into the camera.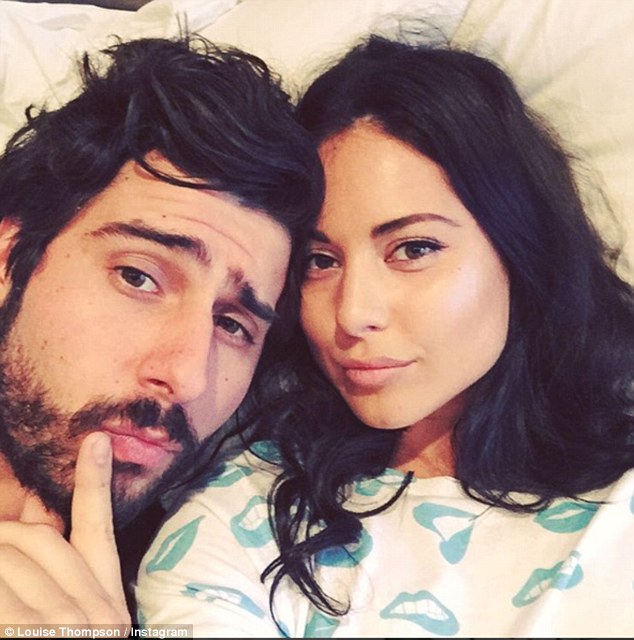 The petite brunette is facing claims she cheated on former flame Alik with her personal trainer Ryan for 'months' before they parted ways in May after two years together. This caused her to be the headlines over the past week.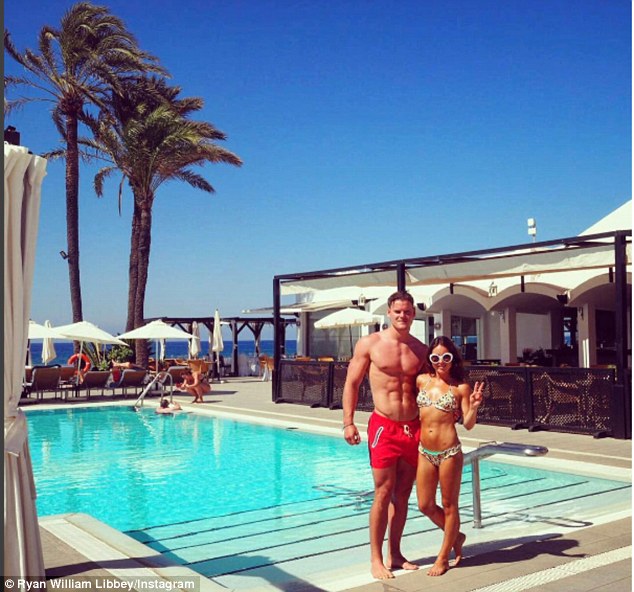 The bitter Twitter fued with co-star Stephanie Patt who made the allegations didn't escape the eye of the media and fans. Last Wednesday, Stephanie, 30, retweeted a report asking if she was to blame for Alik and Louise's split, adding: 'Uh no she was shagging her trainer since March…Blame anyone you can but take responsibility, right?… Yawn, snooze its boring now.'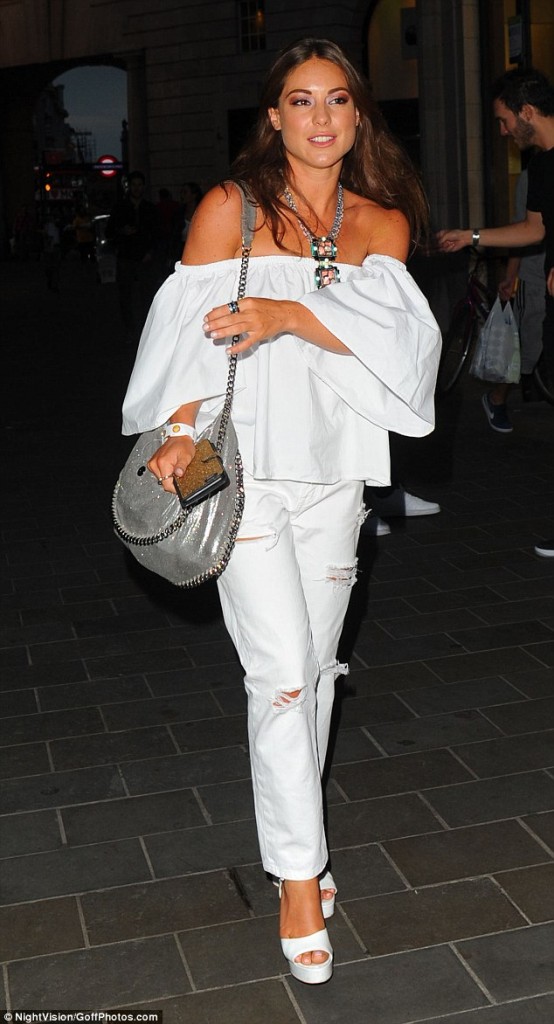 Former The Hills star Stephanie took to Twitter in an impassioned rant after Louise – who has admitted to cheating on Alik numerous times on Made In Chelsea – accused her of texting her ex following their break up with 'warnings' about the petite brunette.
Anyway, when you're diminutive in stature it's always good to add a few extra inches with some fabulous shoes.
Made in Chelsea's Louise Thompson is prettily petite but she's a pro when it comes to walking in heels. Check her out as she strutted her stuff last night in London in some rather fantastic footwear. By Shoe Closet these white wonders have a chunky platform sole to lengthen legs to supermodel proportions while some extra sturdiness is thankfully provided by the stocky block heel.
Silkfred – $32.80
Publicdesire – $39.43