How many of you haven't dreamed about being a Victoria Secrets Angel? I'm sure you imagined yourself walking down the catwalk with wings enlist one. How not? The Angels looked flawless, from their skin to their shape and down to the make-up and the way they dress.
Joan Smalls is one of my favorite Angels when it comes to personal style. She always look like she just walked out of a magazine cover or something. Yesterday when she arrived at the show, she wore a blush cropped sweater, a pair of jeans and a fur vest coat. Joan accessorized the look with a pair of Aquazzura redberry boots and a huge black bag.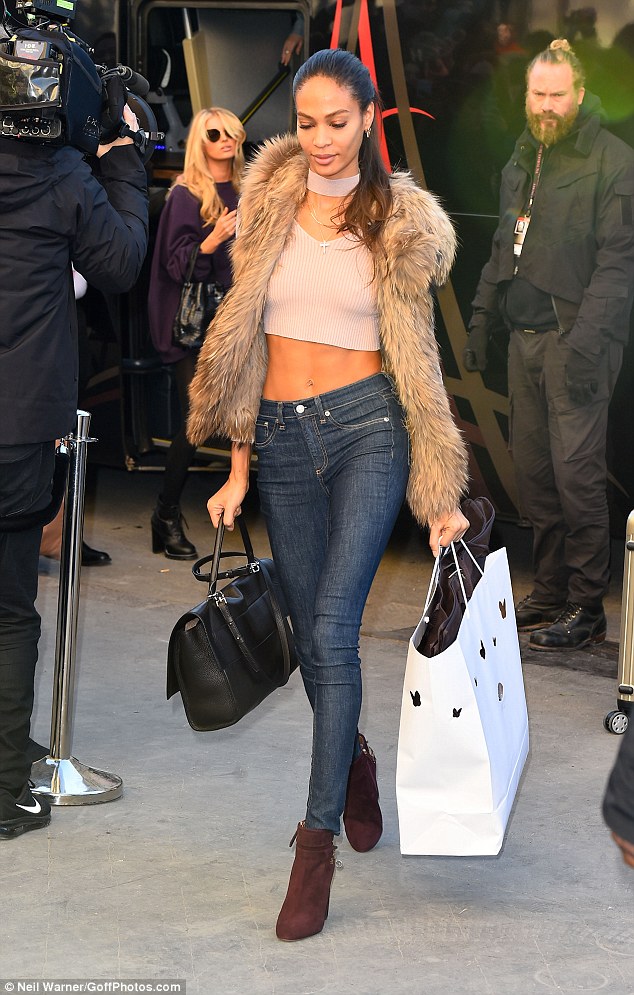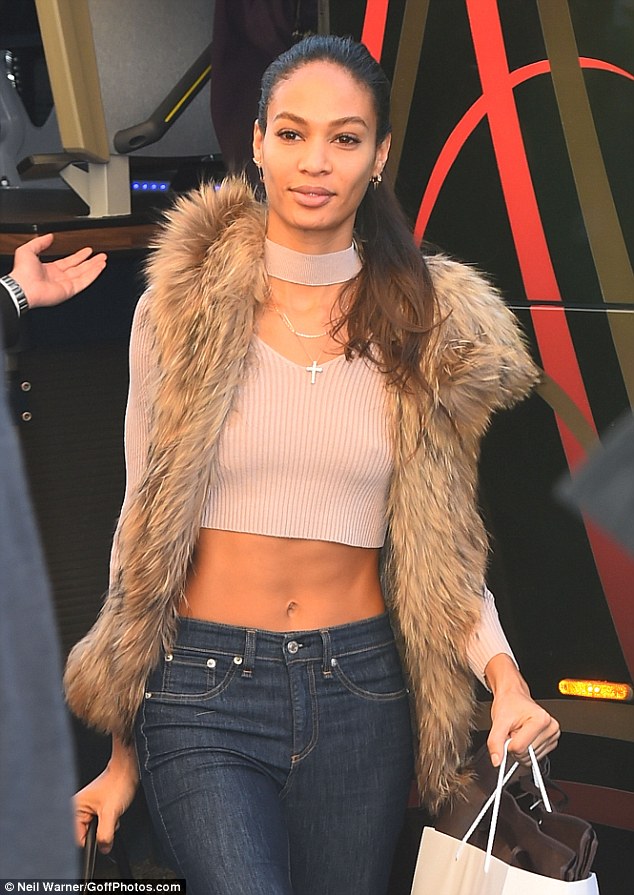 I had to show you some of her outfits from the catwalk.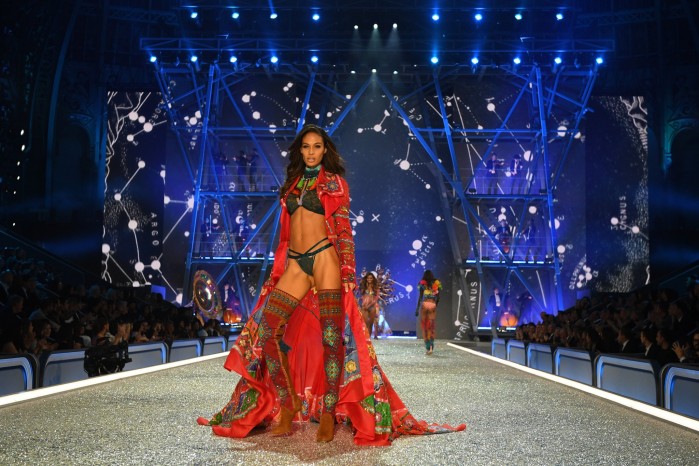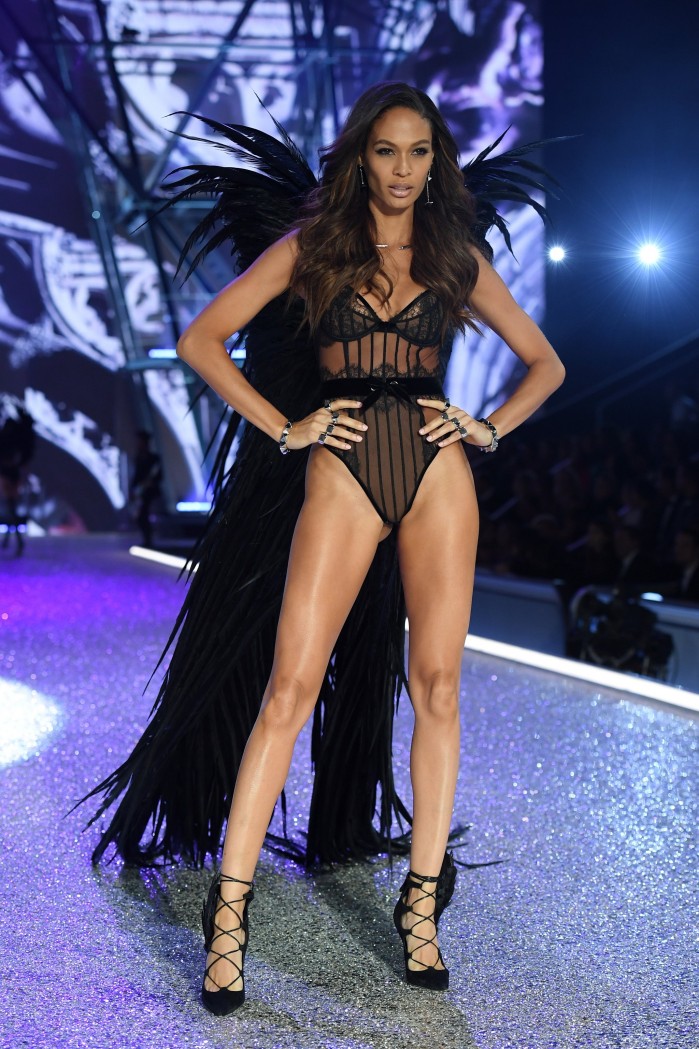 The Aquazzura boots are a must have for every fashionista out there. They can make any outfit pop and you will look like a Victoria Secrets Angel while wearing them.