Lady Gaga is a fashion icon. No matter where she is and what she is doing her outfits are always on fleek. Right now she is in London promoting her new album that came out in November. While she left her hotel to head on in town, she wore a silver metallic dress with a pair of black tights.
She accessorized the look with a pair of red ankle boots from Tove and with a white hat that had on a red flower. On top she had on a blue fur coat.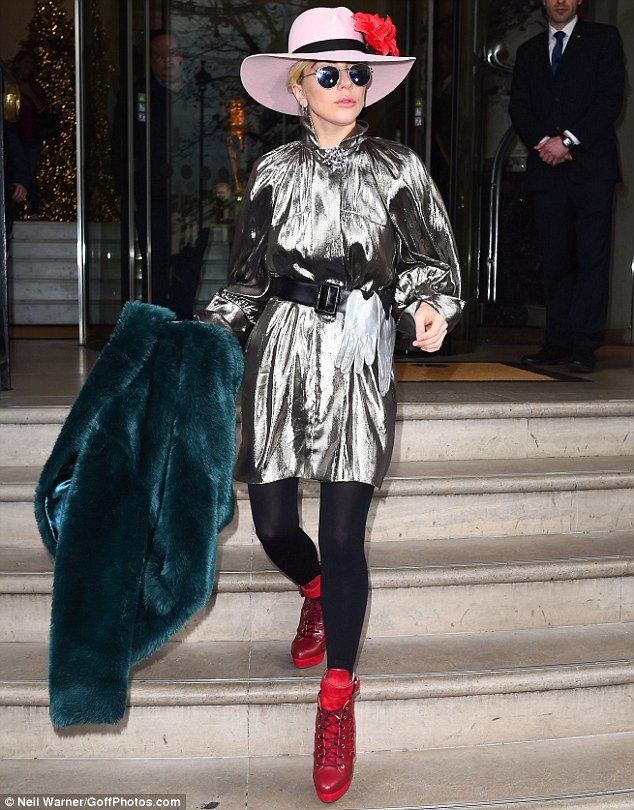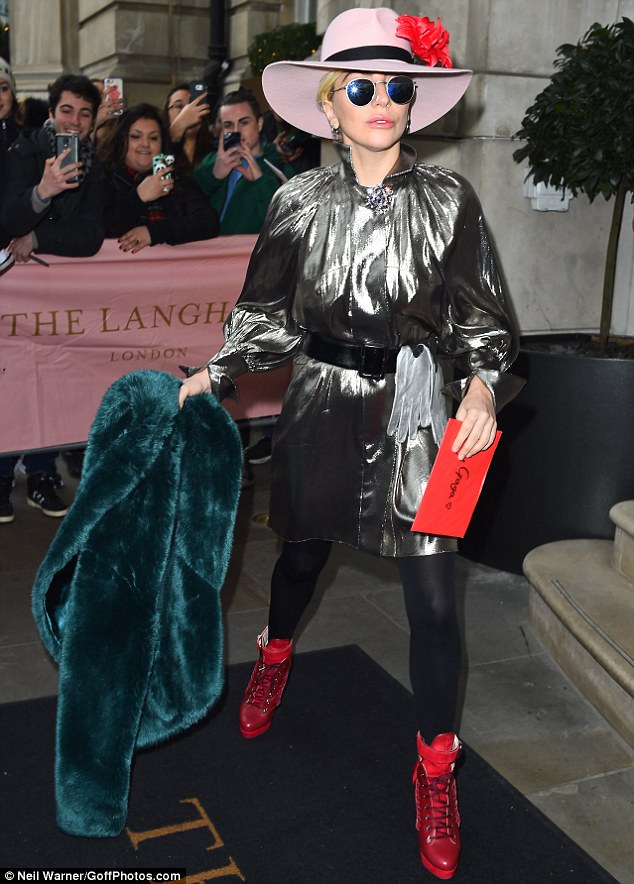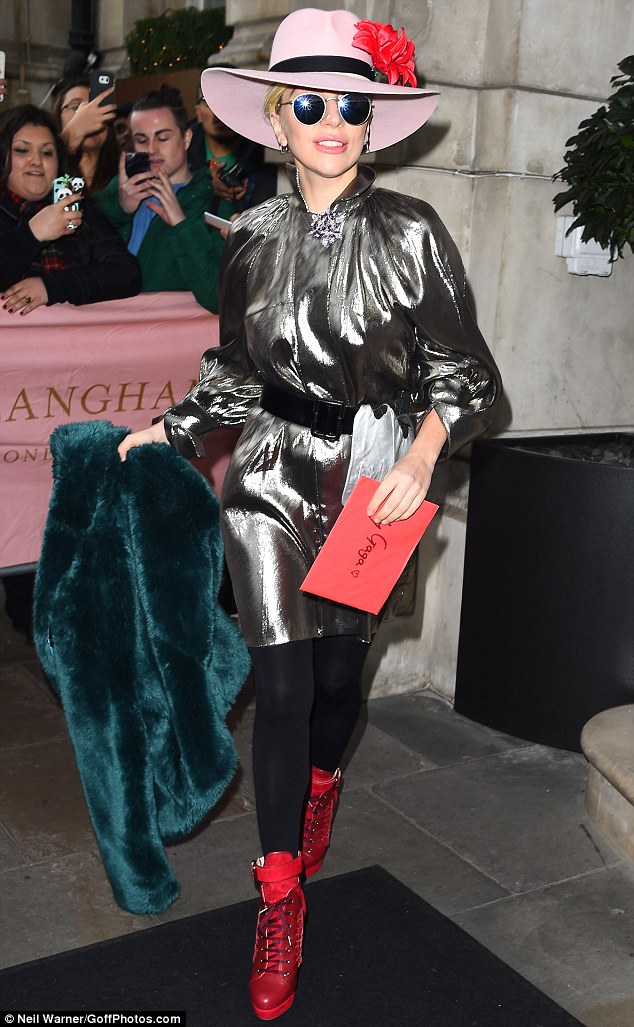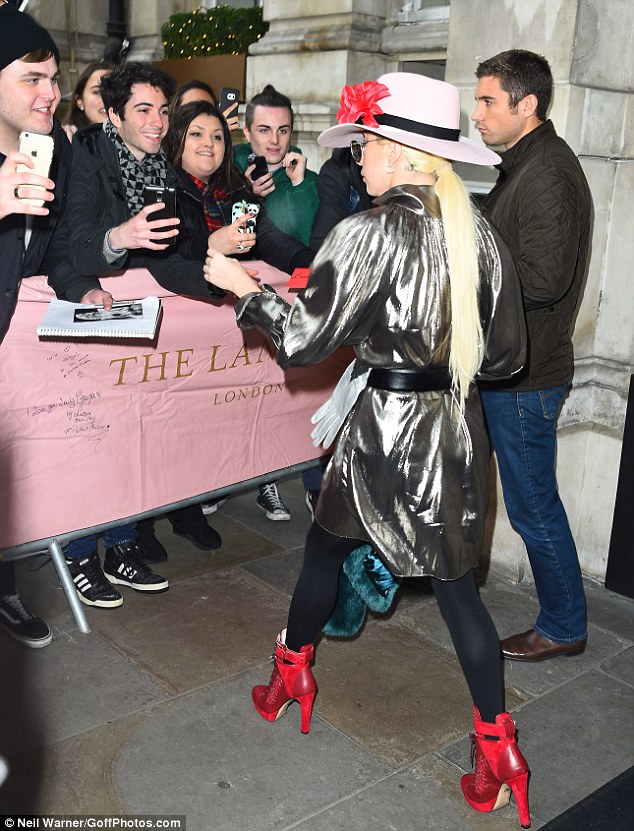 You need a pair of red ankle boots for this winter. This pair from Tove will add a pop of color to any outfit. You can wear them with a dress like Lady Gaga or a pair of black leather pants and a sweater.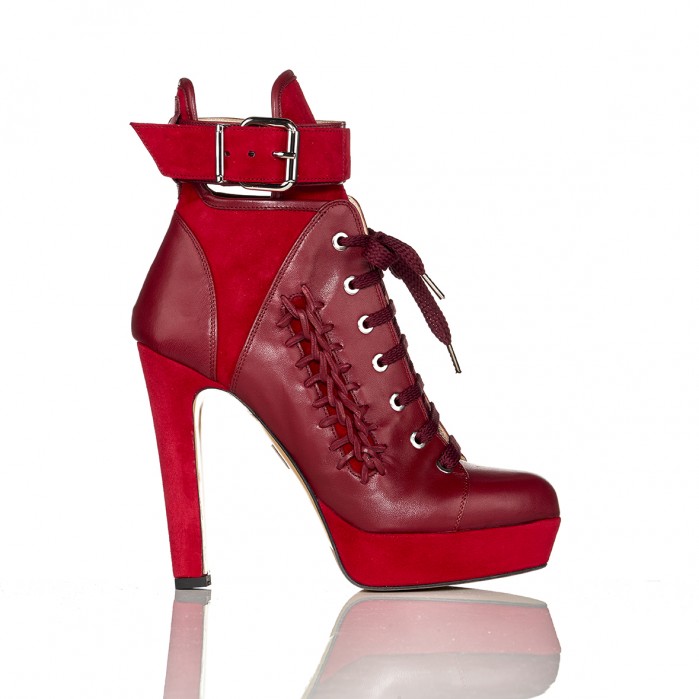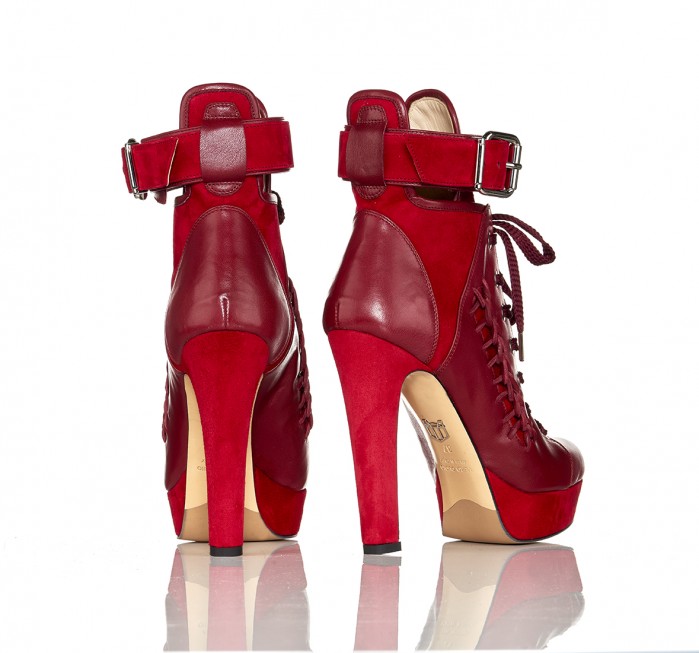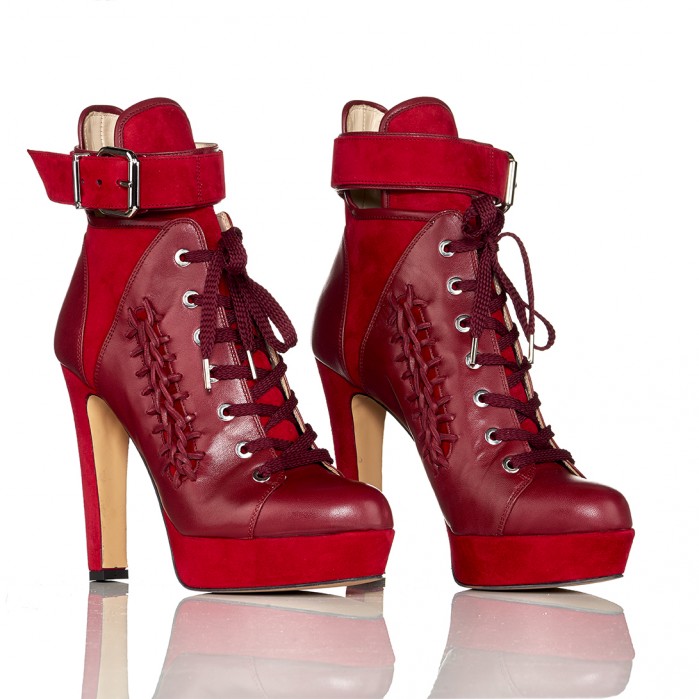 Here is a cheaper option: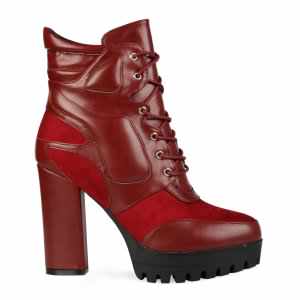 CAMILA ROSE GOLD TASSEL LACE UP HEELED SANDALS-50$