Even with barely any makeup on, Liv Tyler looks beautiful. The actress stepped out to walk her dog in West Village, New York, on Monday, and heads turned as the stunning brunette passed them by. For the outing, Liv kept things easy but elegant by wearing a black belted jumpsuit teamed with some flat sandals.
The combination sounds ordinary, perhaps, but it was actually far from that. Liv finished her attire with a floral Givenchy Pandora bag and the sandals she wore were bedecked with studs. The purse added color to her look, while the shoes injected a sprinkle of edge. In short, she looked no less than effortlessly chic in the whole mix.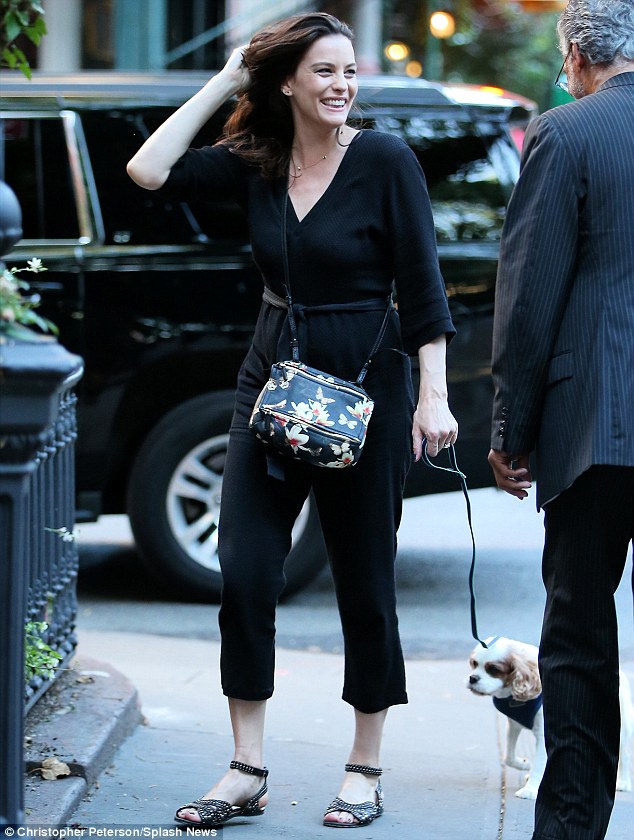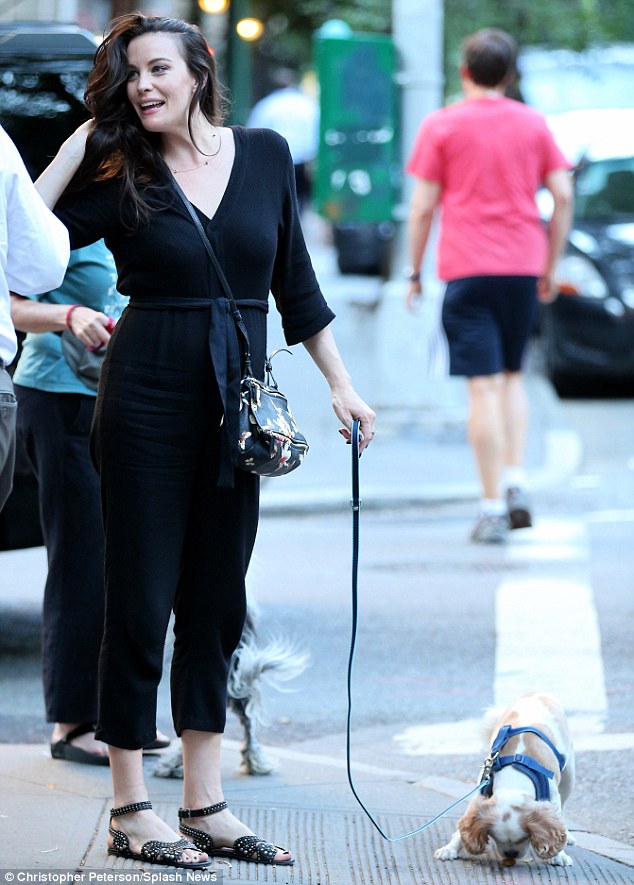 Liv Tyler steps out in West Village to walk her dog, June 29, 2015
I love the outfit for many obvious reasons. She used the perfect extras to keep it interesting. Nothing over the top, and nothing boring about it either. Would you agree?
While I would love to discuss more about Liv's on-point footwear, I sadly couldn't find any details on the sandals on the web. Could they be from Isabel Marant, Balmain, or Balenciaga?
What I like about the pair is the juxtaposition between a feminine sandal silhouette and the masculine studs. It's a unique combination that is surprisingly hard to come by. In fact, I had trouble searching for a similar style. The closest I found were these gold-studded Alaia sandals, which are currently on sale for $999: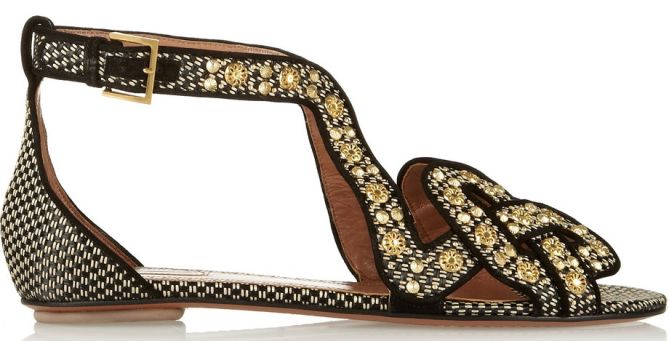 Alaia Studded Raffia Sandals, $999 (was $2220)
They are truly exquisite, yes?
They used to retail at $2220, so you could say $999 is already a pretty sweet deal. Crazy expensive, I agree. If you don't want to spend that much, my next recommendation would be these studded sandals from Ancient Greek. They'll cost you $285: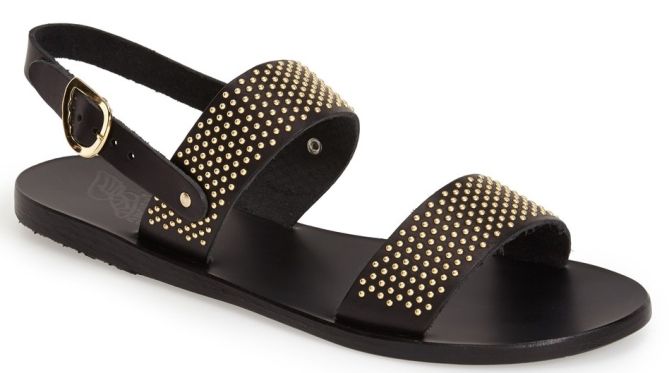 Ancient Greek Sandals Dinami Sandals, $285