For a while there, I thought Li-Lo was finally done with tacky outfits. Some of the looks she put out during the past couple of weeks were actually decent, chic, and noteworthy. On Wednesday, however, Lindsay failed to deliver in the retro-inspired getup she wore for the launch of Charlotte Tilbury's makeup line at Fernwicks Department Store in London.
For the occasion, the controversial actress slipped into a super short patterned skirt and a sheer long-sleeved top that exposed her nude brassiere. She finished the attire with nude shimmery nylons and some chunky exotic-skin loafer pumps.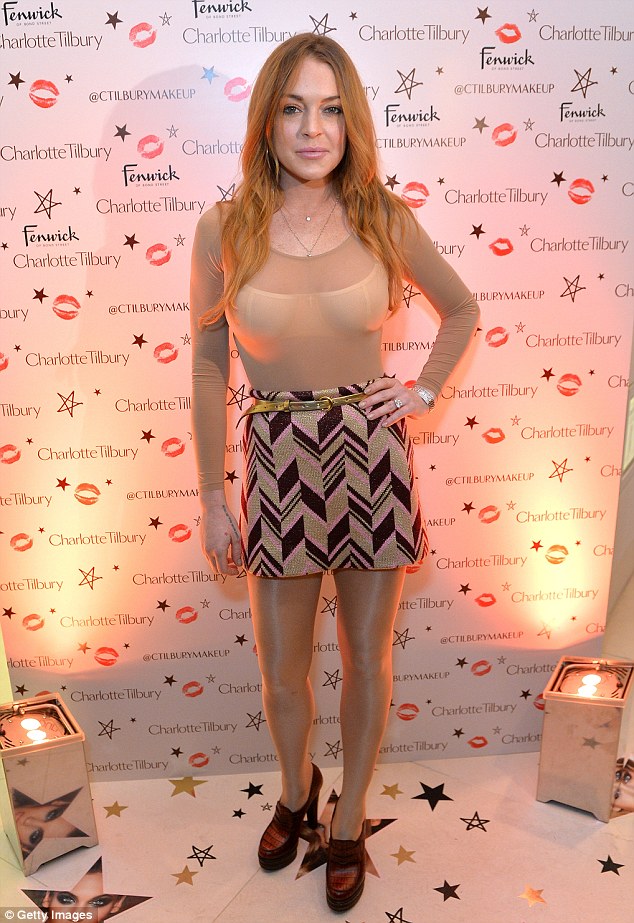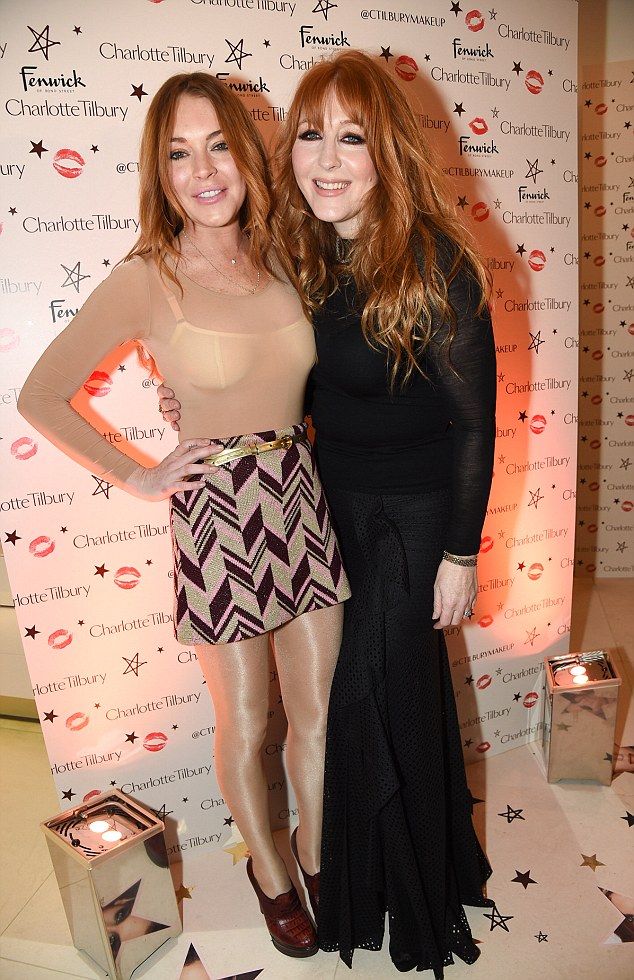 Lindsay Lohan  attends the launch of Charlotte Tilbury's (pictured) makeup line at Fernwicks Department Store in London on November 19, 2014
How do you like Li-Lo's outfit choice for the evening, hot or not? Hit or miss? Did she nail it or fail it?
You know, I think she could have nailed this one had she chosen the right extras to go with. A nude camisole instead of just a bra underneath the top would have done wonders. Also, a pair of dark brown tights would have made the outfit look a whole lot better. Don't you think so?
As for Lindsay's Prada shoes, those look pretty neat. I couldn't find them online, though, so I decided to look for similar style shoes that may interest you. Check out the four loafer pumps below. Which of these choices will you fancy wearing?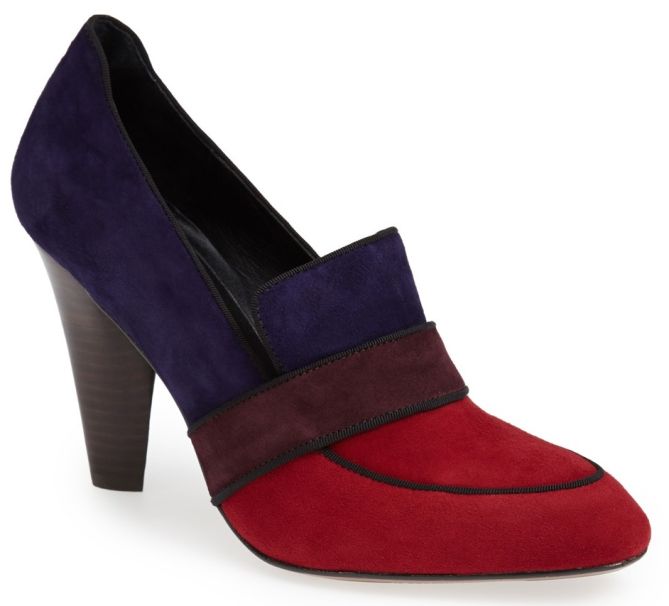 10 Crosby by Derek Lam Pilar Loafer Pumps, $325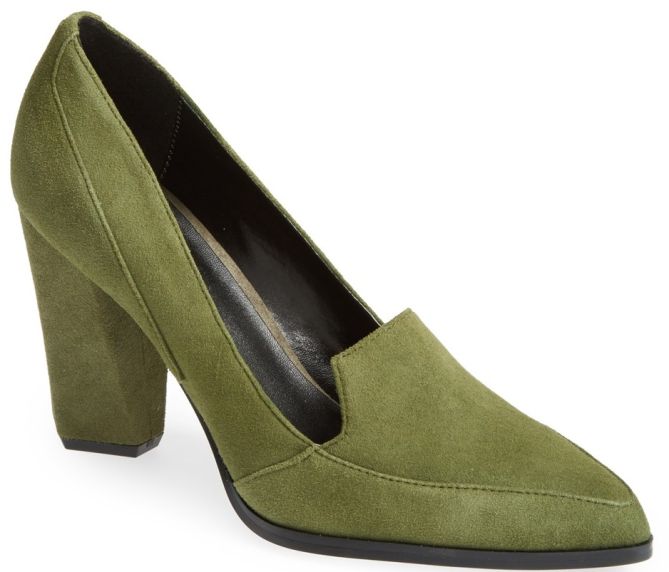 Charles by Charles David Paris Pumps, $86 (was $129)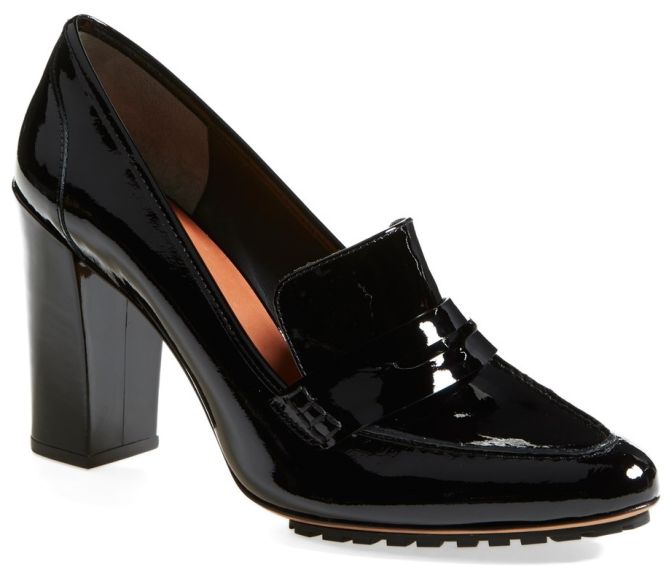 Rebecca Minkoff Sonja Pumps, $350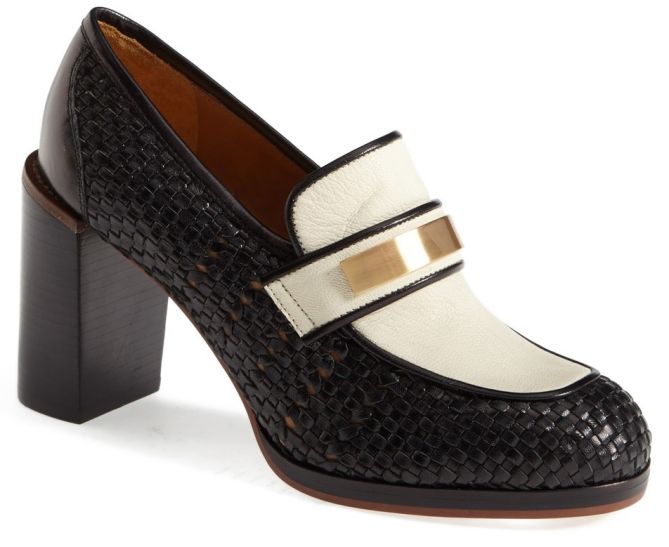 See by Chloe Twila Loafer Pumps, $240 (was $480)