Lindsay Lohan is in love. It appears the once-controversial celebrity has finally found someone special. She also seems healthier and happier these days. In fact, just this Saturday, the red-haired actress was spotted spending some quality time with her rumored fiancé, Egor Tarabasov, in Cannes.
The two were seen hopping onto a boat, most probably to join some friends at a party somewhere. For the outing, Lindsay kept things simple but feminine by sporting a long printed blue shirtdress that showcased her slender legs. She complemented the number with a small light blue shoulder bag, and then finished the combo with blue denim platform espadrilles. Her makeup was very natural, and while I'm no LiLo fan, I have to say she looked really classy and wonderful.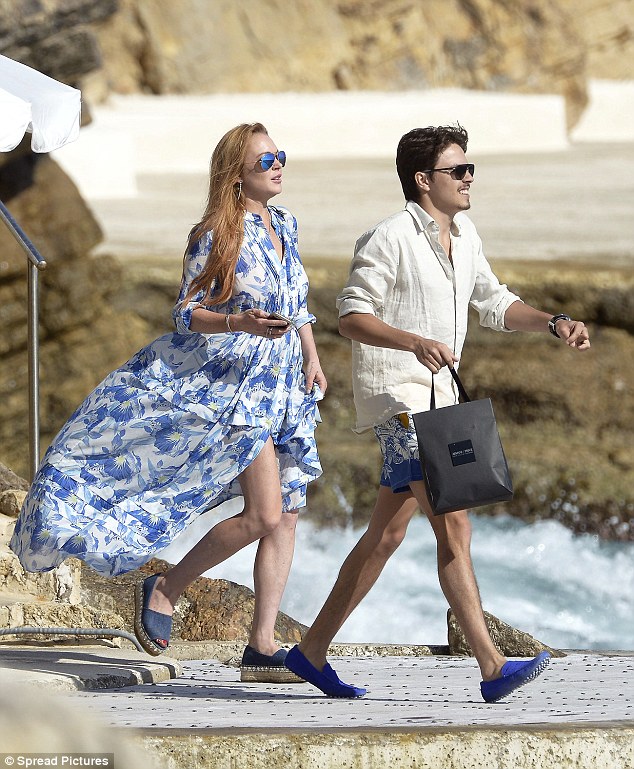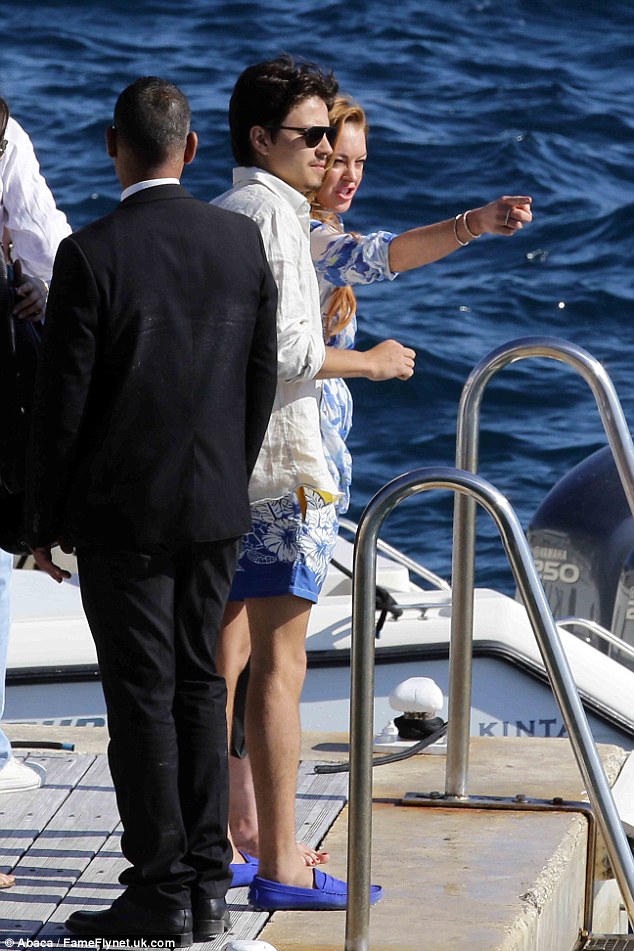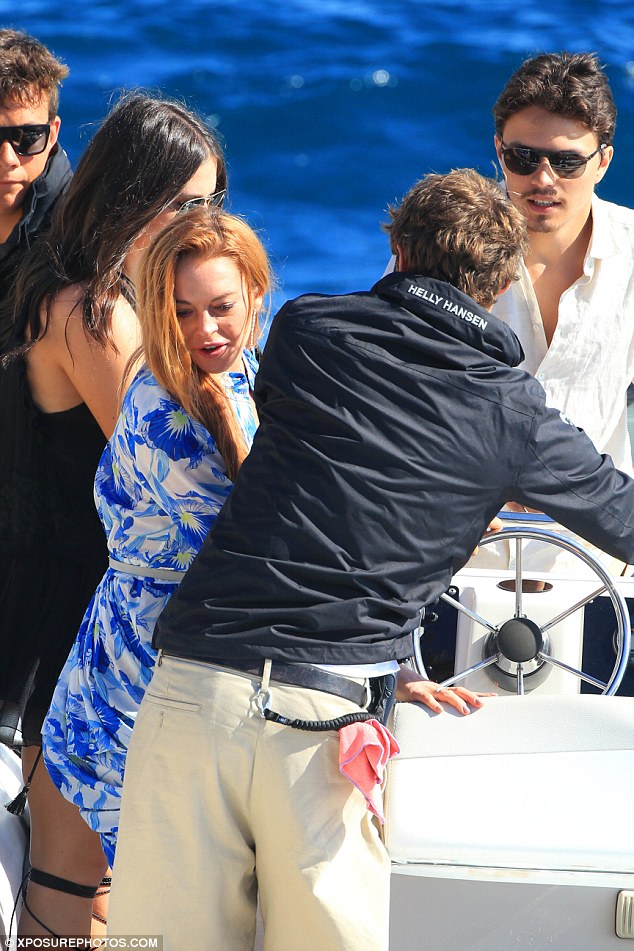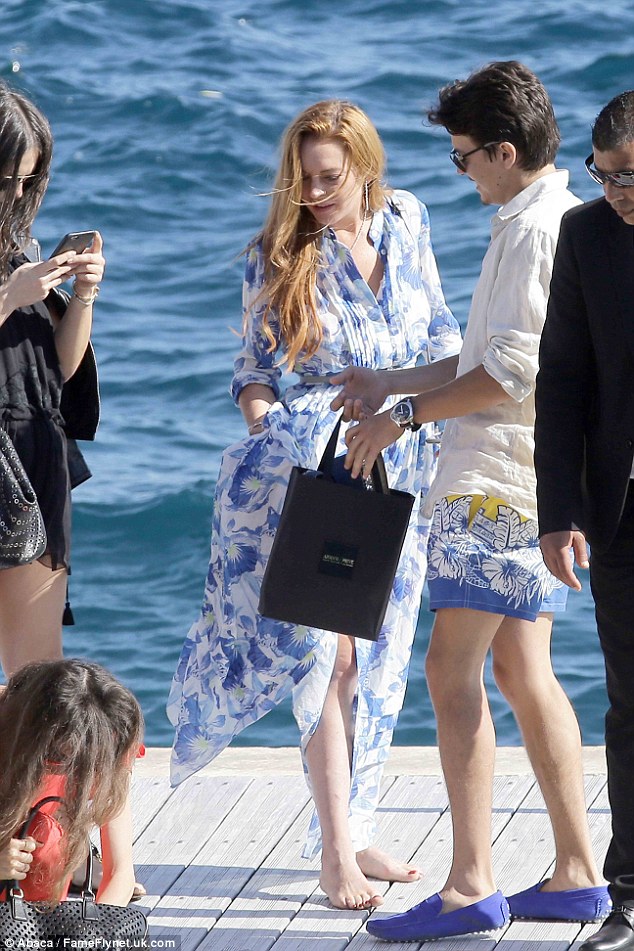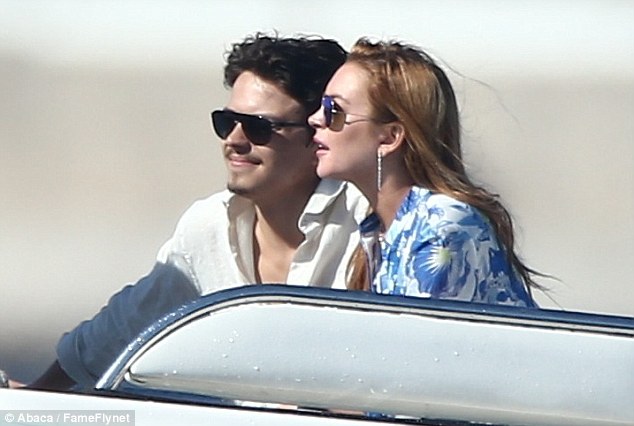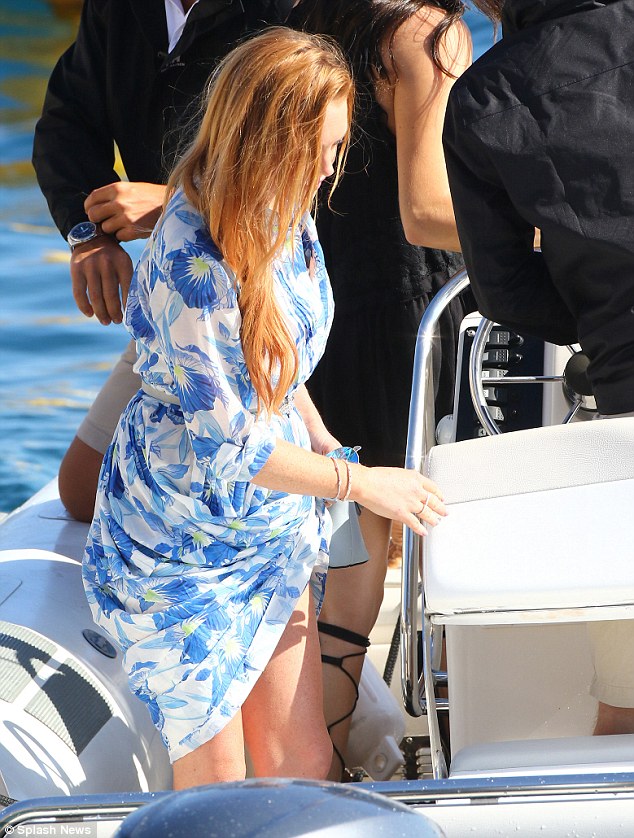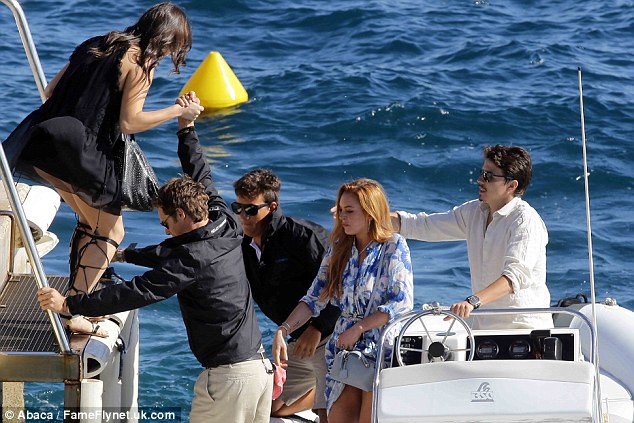 Lindsay Lohan and rumored fiancé Egor Tarabasov spotted spending some quality time together in Cannes on May 21, 2016
I'm loving Lindsay's outfit here. Aren't you?
She doesn't look trashy or stoned, and she's not in something tacky or overly revealing. Plus, like I said, she looks healthier and much happier.
Speaking of the dress, I'm sorry to disappoint you but I couldn't find any details on the piece. However, what I can tell you is that her espadrilles are from Miu Miu. Below is a closer look. They're crafted from denim fabric, and feature a peep-toe silhouette. Also, unlike the classic espadrilles, these "flatforms" feature 2-inch-thick jute soles: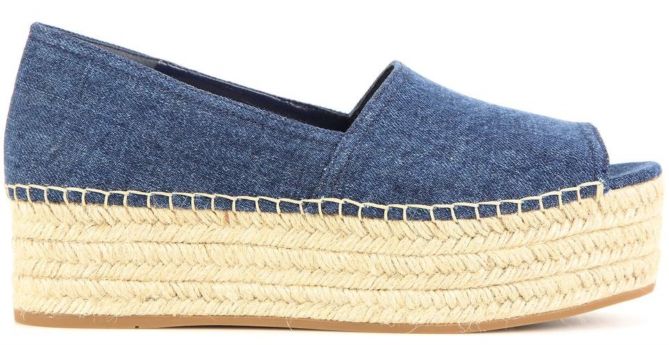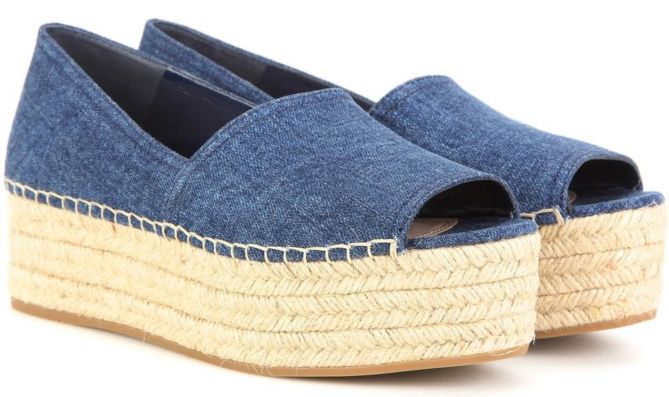 Miu Miu Peep Toe Denim Platform Espadrilles, $575
If you like what you see, you can also grab the espadrilles in nude suede and black suede. All three retail at $575 a pair, which is a relatively pricey amount to pay for summer shoes. Then again, I've no doubt they'll last through seasons, so you may find they're worth it.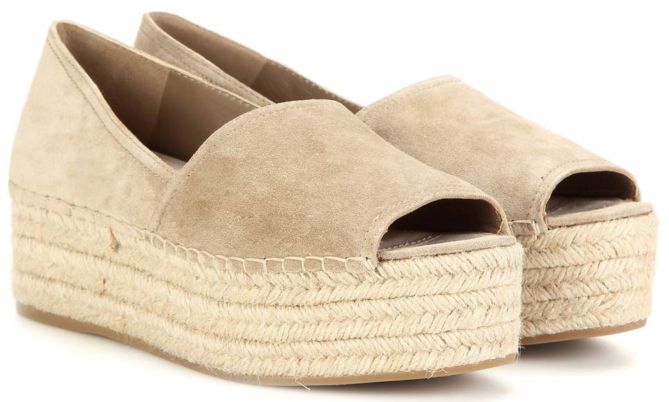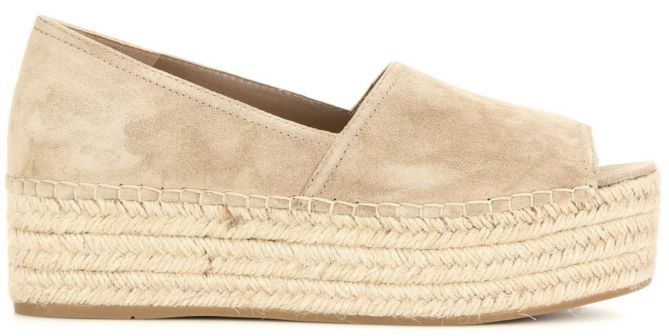 Miu Miu Peep Toe Suede Platform Espadrilles in Nude, $575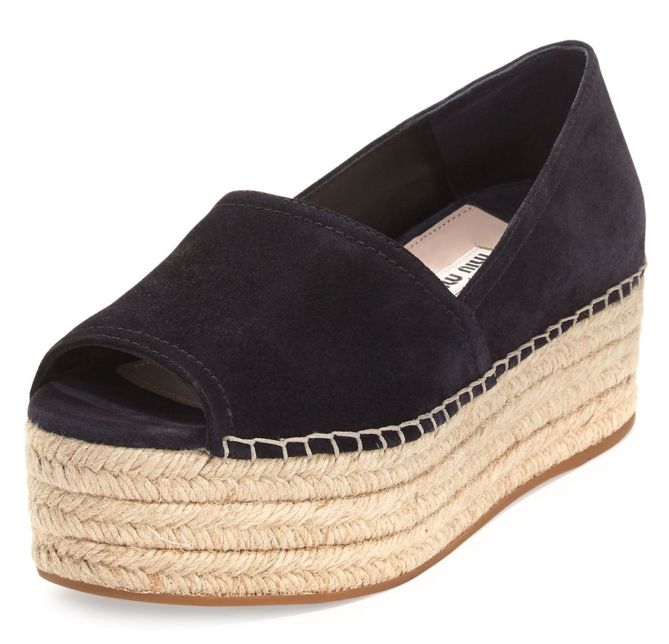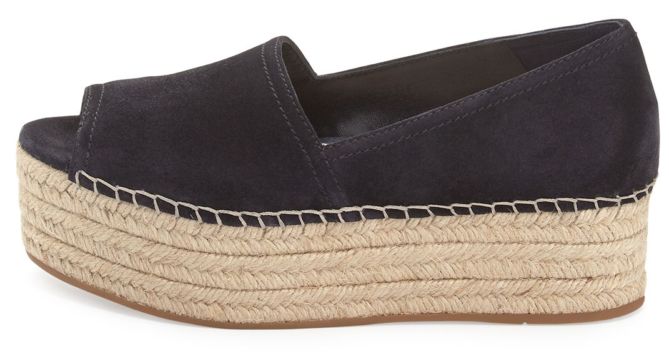 Miu Miu Peep Toe Suede Platform Espadrilles in Black, $575