Lindsay Lohan looked really good when she stepped out on Friday. The actress appeared well-rested and 100% sober. No kidding. It was like seeing a younger and healthier version of her, kind of like the Lindsay we know from Mean Girls.
She went to party at Project Nightclub in London, and for the evening, decided to wear a rather show-stopping frock detailed with lots of fringes and sequins. Lindsay complemented the dress with a shimmery Chanel purse and a pair of sky-high platform ankle boots. Her beauty look was very natural. In fact, she barely wore any makeup but her skin still looked really good.
No doubt, the whole ensemble was over the top, but I think Li-Lo pulled it off. Check her out below, then tell me if you agree.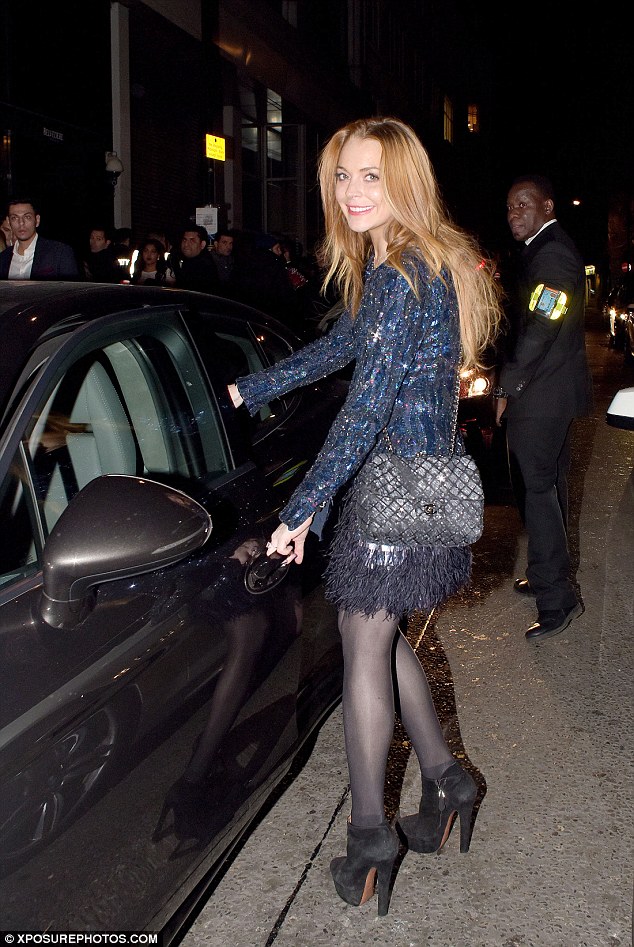 Lindsay Lohan looks well and healthy as she parties at Project Nightclub in London on October 23, 2015
Well, what do you think? Did she pull off the look?
I like it when she doesn't wear too much bronzer or spend too much time on a tanning bed because she always looks sick whenever she does those two things. Plus, I think she has gained some weight, which is good.
As for Lindsay's whole outfit, details have not been released yet so I cannot give you anything concrete. However, her boots remind me of Alaia. Here's a pair that is somewhat similar, although these have lace-up closures: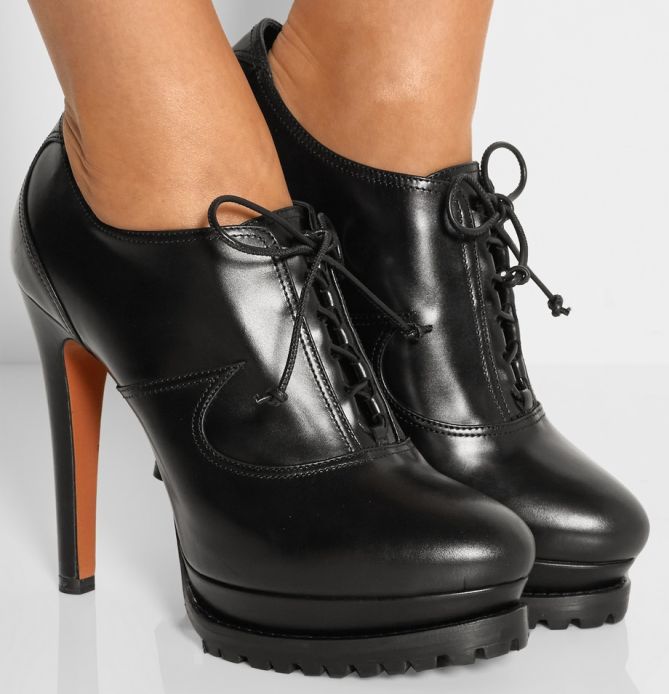 Alaia Lace Up Leather Boots, $1600
Earlier in the day, Lindsay was also spotted sporting another pair of standout boots. They were textured to the hilt, and featured very tall heels and thick corrugated platforms.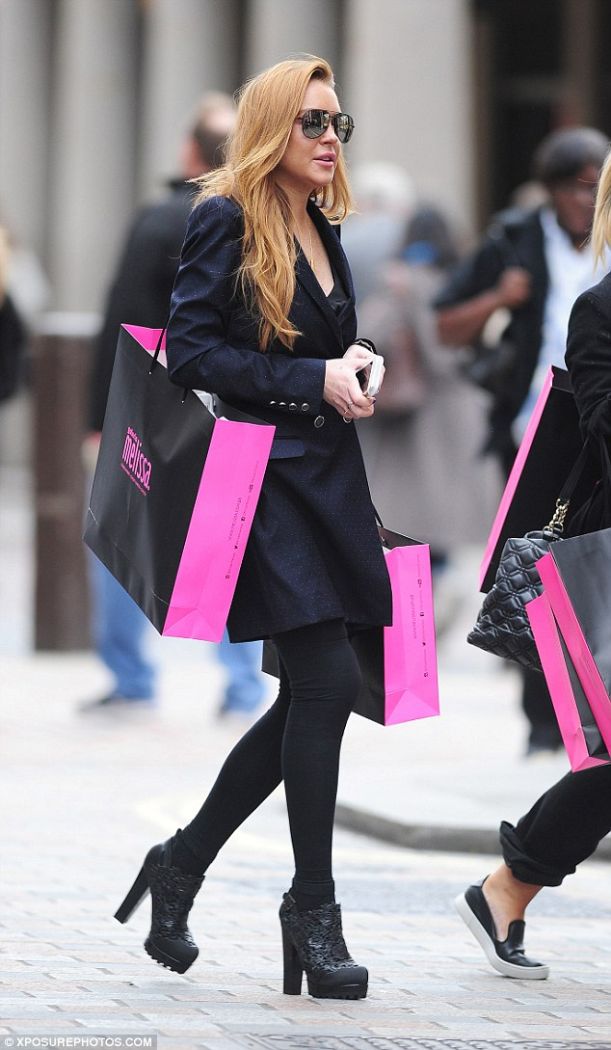 Linsday Lohan shops for Melissa Shoes in London, October 23, 2015
A quick look-up on the pair gave me the name Alexandre Herchcovitch for Melissa. The style is obviously from a collab line. I found the boots over at The Hut. Here's a closer look: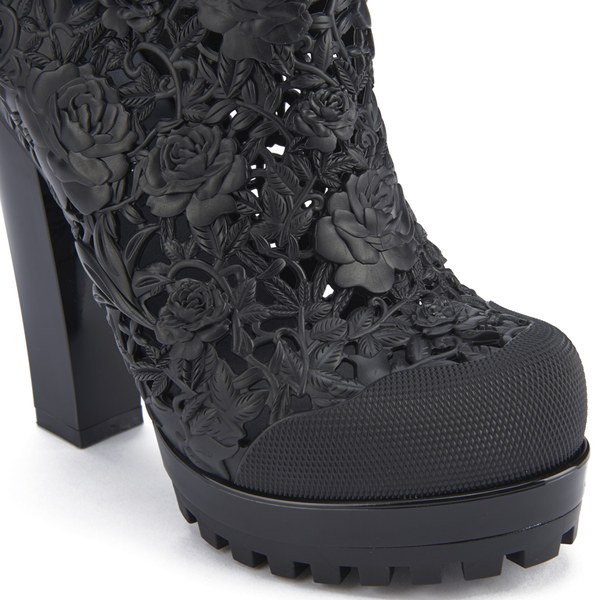 Alexandre Herchcovitch for Melissa Floral Pattern Boots, $248
They're made of Melflex plastic, which is the material Melissa uses for their shoes. The platforms and heels, which are one inch thick and 5.5 inches tall respectively, are crafted from PVC. What makes the pair unique would be the floral texture of the vamps.
So do you like Lindsay's Melissa rubber boots? Will you wear a pair?