Lindsay Lohan may have just scored a perfect hit with the simple but chic ensemble she wore on Friday night. The Speed The Plow actress stepped out with some friends in a lovely outfit consisting of a blush pink embellished coat worn over a printed shirt and black skinny jeans. She complemented the getup with beautiful wavy red locks, understated jewelry, and a pair of exotic-skin pointy pumps. It was a low-key attire, and yet, she looked immensely wonderful.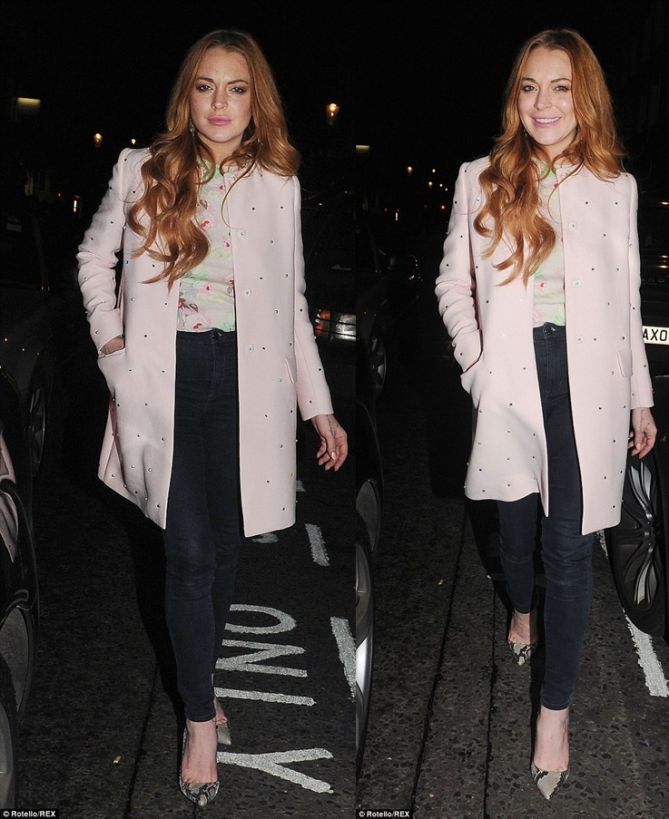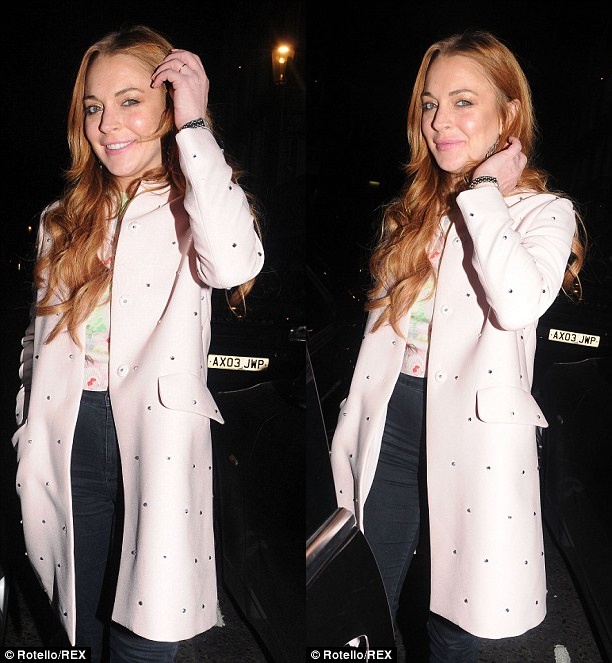 Lindsay Lohan steps out in a low-key but chic ensemble while on her way to dine with some friends in London, October 3, 2014
I must admit, I've never seen her look this good. Have you?
Perhaps she has employed a personal stylist. Or perhaps not. The bottomline is she's making an effort to get back on her feet, and in this case, look decent and well dressed. That, in my books, is worth something. I hope she continues to look this good, and I seriously hope she stops partying.
Now going back to Li-Lo's Friday night style, I love the pairing she put together here. It's beautifully coordinated, and I love how she added a dash of spice into the ensemble by slipping into exotic-skin heels. The natural snake color of her shoes complement the blush pink tones of her topper and shirt. Combined with the red-blond hair, the whole effect is a sight for sore eyes.
I couldn't find any details on Lindsay's snake-print pumps, but similar style shoes are quite abundant online and in stores. If you want to steal her style, here are two suggestions from yours truly. One pair comes with 4-inch-tall heels while the other is for those who prefer shorter shoes: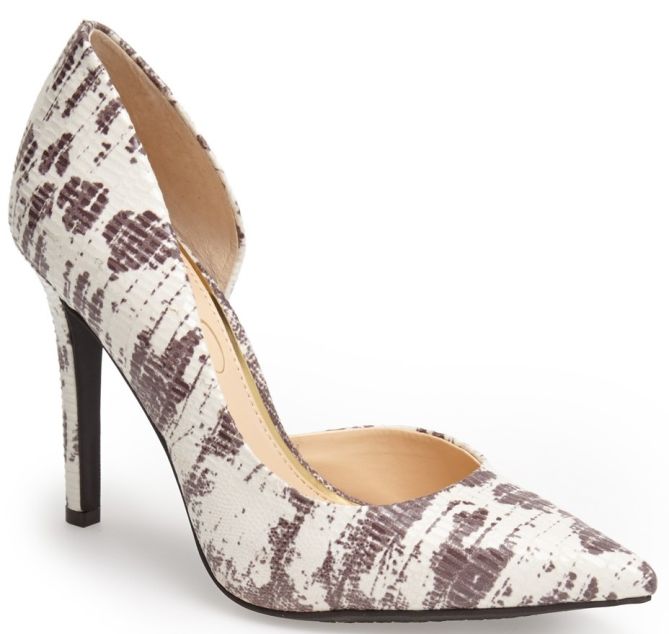 Jessica Simpson Claudette Pumps, $40 (was $79)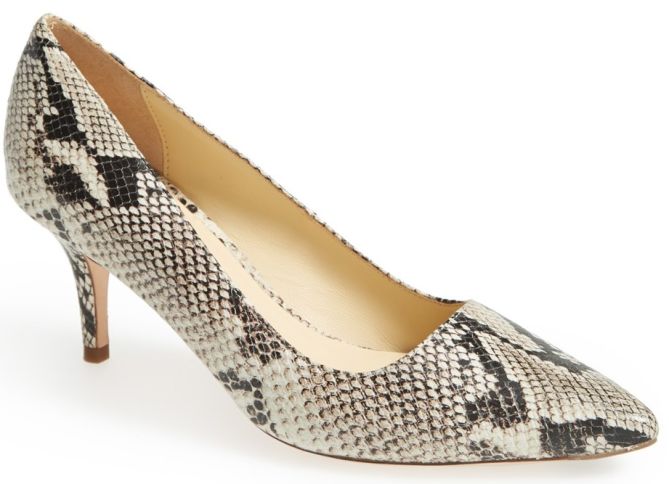 Cole Haan Bradshaw Pointy Pumps, $248
To complete the look, use the pumps with black skinny jeans, a floral shirt, and a blush pink coat. Try the options I put together below. Both won't cost you too much.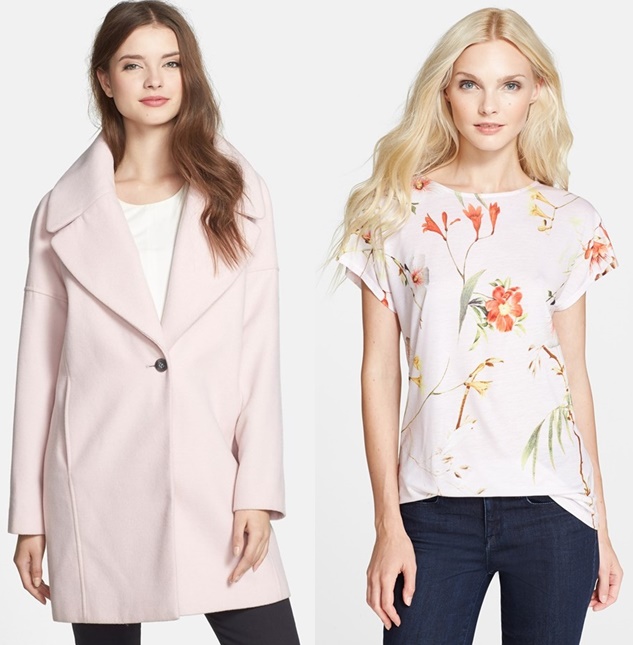 Calvin Klein Pink Notch Collar Coat, $182 (was $228) / Ted Baker Botanical Bloom Tee, $75