Like any human being, Lindsay Lohan has her bad days and good ones. Wednesday was a particularly good day for Li-Lo. Well, fashion-wise, at least. The Mean Girls star looked rather chic as she stepped out in London to grab dinner with her friends.
For the occasion, Lindsay slipped into a crisp white shirtdress, then topped the number with a long army-green coat. She kept her makeup and hair simple and au naturel, opting for defined eyes, nude lips, and a loose ponytail. A bright pink Hermes bag and some hard-to-ignore army green knee boots punctuated the whole outfit.
Altogether, Lindsay looked chic and almost flawless. Take note, the keyword here is almost, because her nicotine-stained finger kind of ruined the perfectly put-together getup.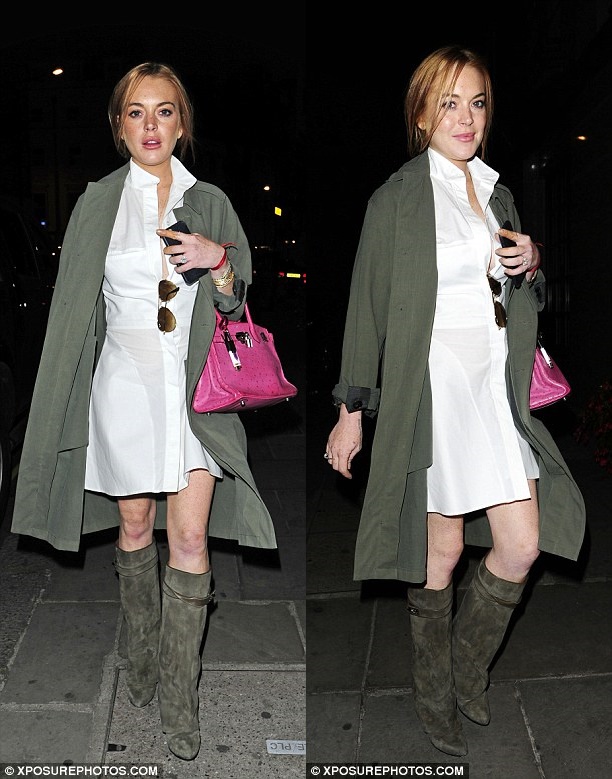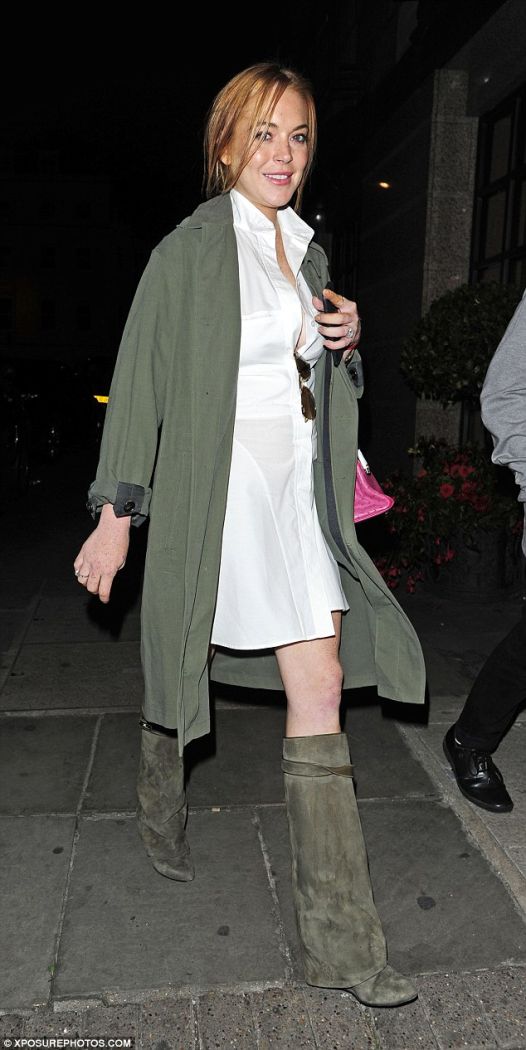 Lindsay Lohan steps out in a chic and coordinated attire while on her way to dinner with friends in London, August 12, 2015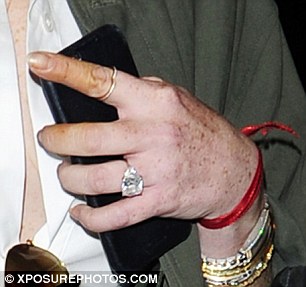 A closer look at Lindsay's nicotine-stained finger
What do you think of Li-Lo's latest street style, ladies?
Not bad, right? Actually, you can forgive her for the stained finger because she really looks good. I like the outfit. I also like how she added a pop of pink by way of a purse. Yes, the boots are a tad odd-looking, but she pulled 'em off well enough. Would you agree?
Lindsay's shirtdress and coat haven't been ID'ed yet, but her boots are from Givenchy. They're the knee high "Shark Lock Foldover". They feature 14-inch-tall shafts, 3.5-inch-tall covered wedge heels, shark-lock detailed straps around the shafts, and a stiff foldover design reminiscent of Western boots.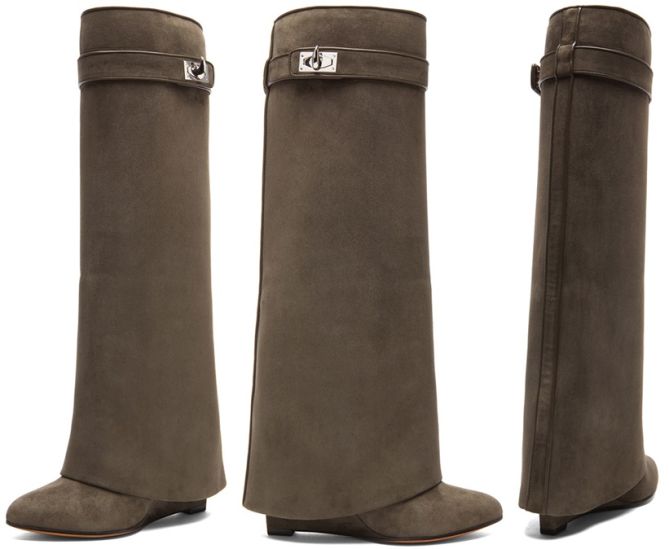 Givenchy Shark Lock Foldover Knee High Wedge Boots in Khaki Suede, $1454 (was $2075)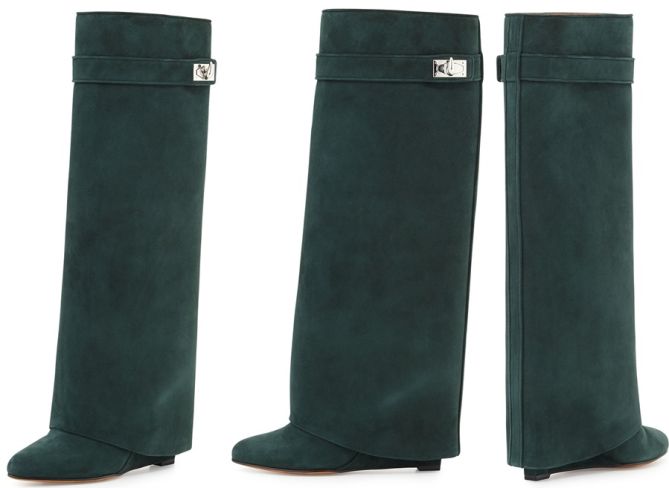 Givenchy Shark Lock Foldover Knee High Wedge Boots in Green Suede, $2126
I'm not going to deny it. The silhouette takes some getting used to. Not everyone can pull off wearing a pair.  You'll have to be bold and brave enough to own the boots and make them work for you. If interested, there is also a mid-calf version you can check out.
That said, if it's a simple case of copying Li-Lo's stylish getup here, I recommend these boots from Michael Antonio. Wear them with a crisp white shirtdress and a long brown coat and voila! You're all set!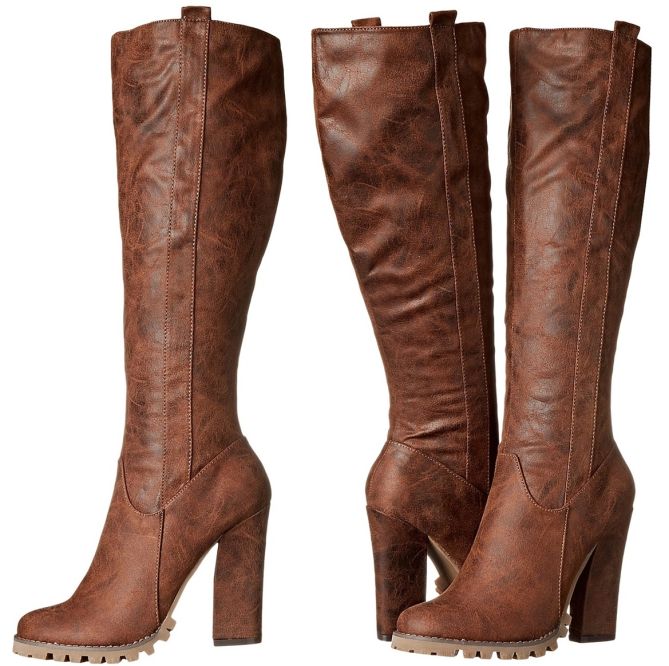 Michael Antonio Bjorn Boots, $79