She splits her time between LA and Paris – and Lily Rose Depp proved that she had inherited the stylish French gene as she embarked on a shopping trip in Paris Thursday.  The model and actress who recently turned 18, oozed understated style in an Air Force inspired boiler suit. The blue two-piece, cut off at the calves, featured a button-up front and she dressed it with a luxurious clutch bag.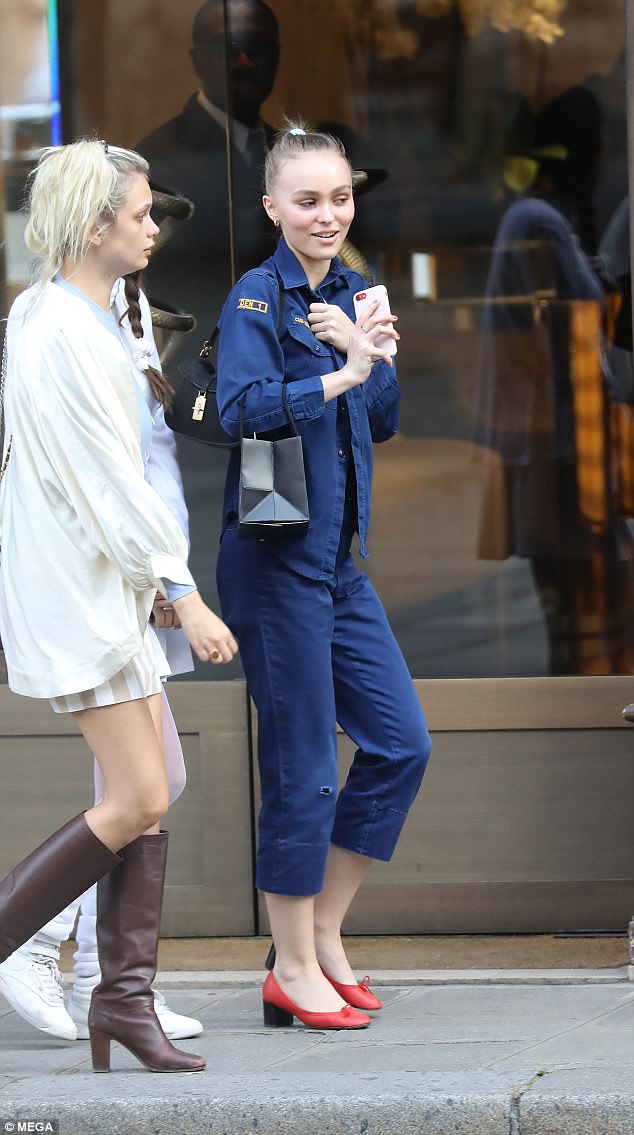 Ever the designer clothes mule, the outfit, was designed by the late Oscar de la Renta in 1978, and made the most of her statuesque figure. Scraping her hair back in a sleek ponytail, she made the most of her striking features by opting for minimal make-up. The actress, who appeared in a Chanel advert at the age of 15, recently hit back at trolls who accused her of riding on the coattails of her parents' fame.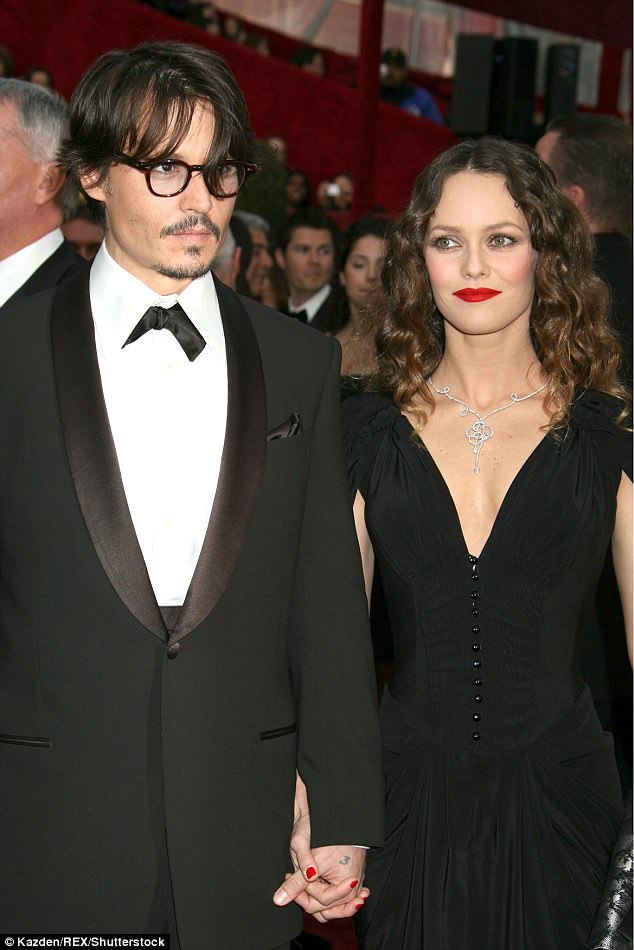 Lily, whose dad is American Hollywood actor Johnny Depp and mother is French model Vanessa Paradis, argued that she is forced to work twice as hard because of the misconception. 'A lot of people think I'm only acting because of my dad, that I have not had to work as hard to be seen or recognized in the industry. 'So I think because of that it makes me want to work twice as hard to prove to everyone that I'm not just doing this because it's easy to do. I'm not just doing it because it runs in the family.'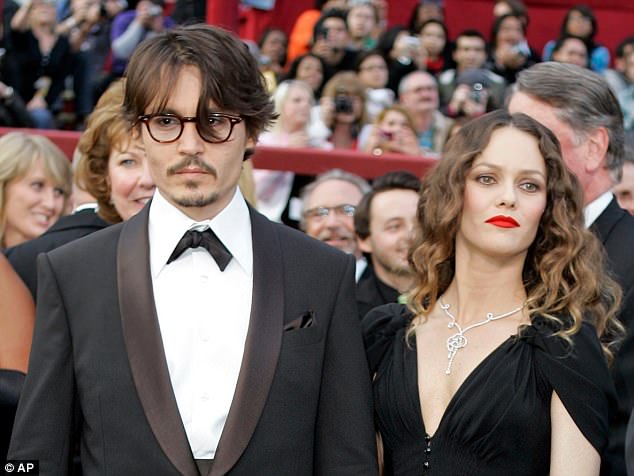 As far as how she feels about growing up in both Paris and Hollywood, Depp said it has allowed her an interesting perspective. 'There's something more personable in Europe than there is here,' she began. 'In the States, there's more of a façade that I see people putting on. For me, the French culture is richer. It's also easy to prefer Europe given the present state of things. I would have been nicer to America a year ago. The way politics is going, it's hard for me to sit down and point out all the things that I love about America.' Depp began her acting career with a cameo role in Tusk alongside her friend Harley Quinn Smith, her father, and the film's director Kevin Smith.
The 18-year-old rising star showed off her slim frame in a saucily unbuttoned nude-coloured top and stylish denims as she strutted into the upscale eatery.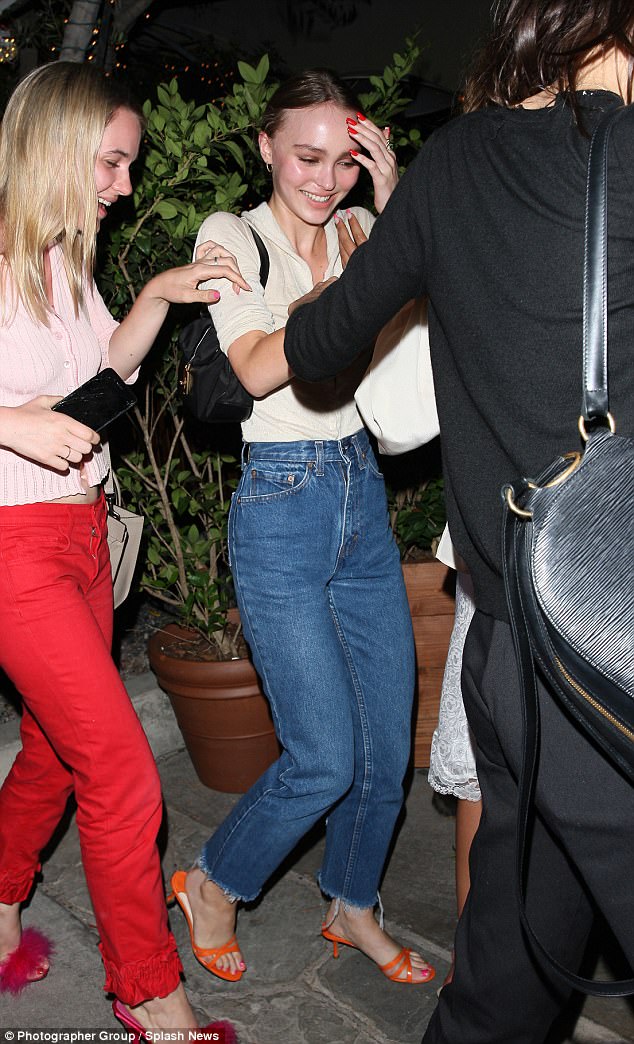 The Chanel model, who is following in her mother Vanessa Paradis' footsteps, looked every inch the fashion muse in the fitted top. She neatly tucked it into her high-waisted blue jeans – which boasted a frayed ankle-grazing hemline.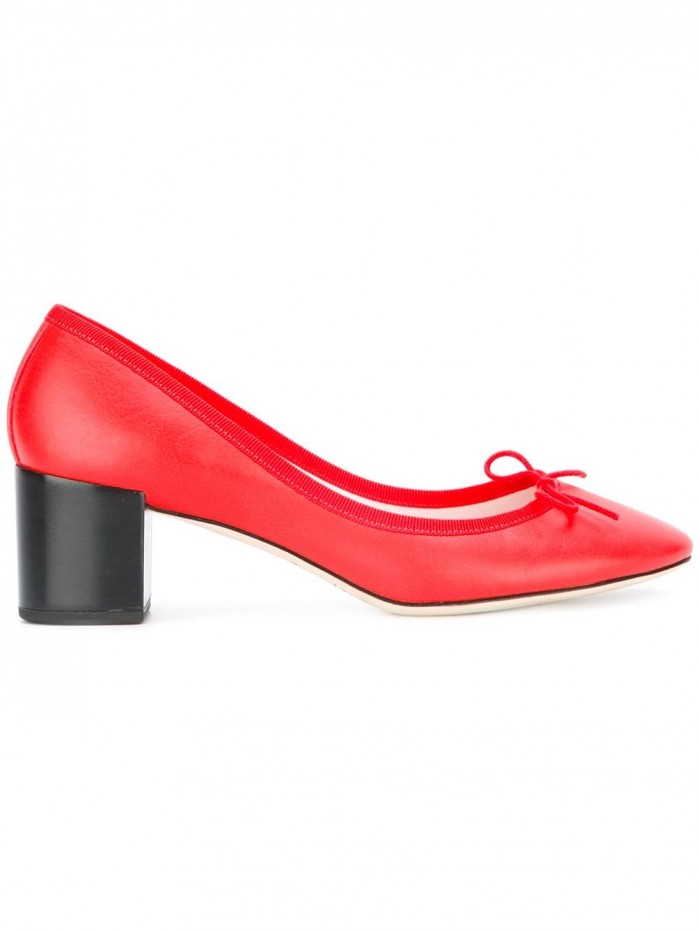 Check out the très chic red shoes that Lily Rose wore when she was pictured out and about in Paris. The contrast mid height block heel makes them perfect for a long day of shopping for designer threads on the Champs-Élysées!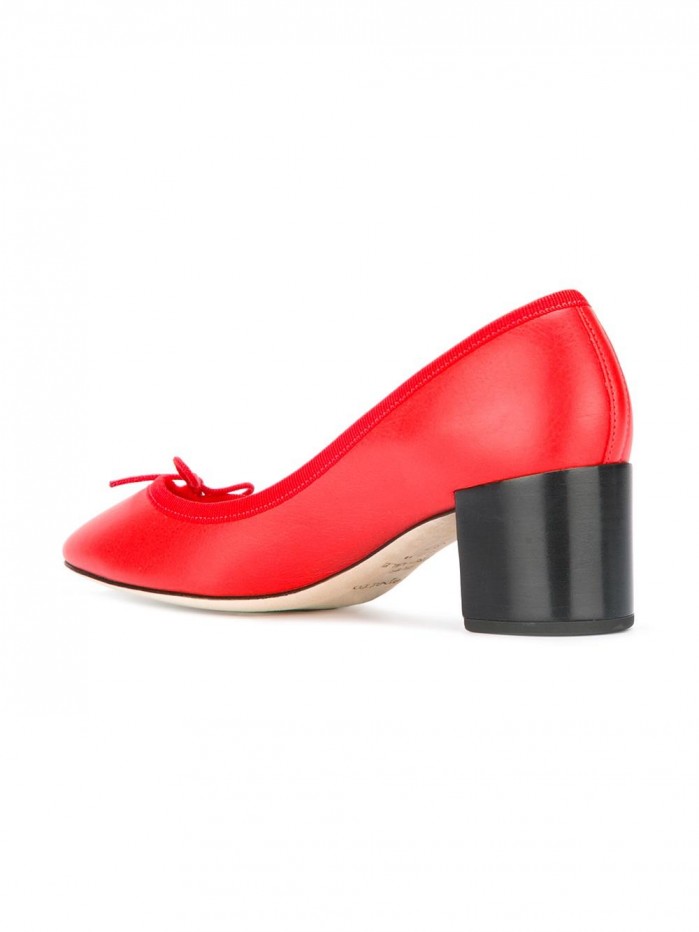 Click the link (Buy) to snap them now. They'll add a pop of colour to any outfit, making them spot on going into autumn, when we always end up alternating between all-black, grey and navy.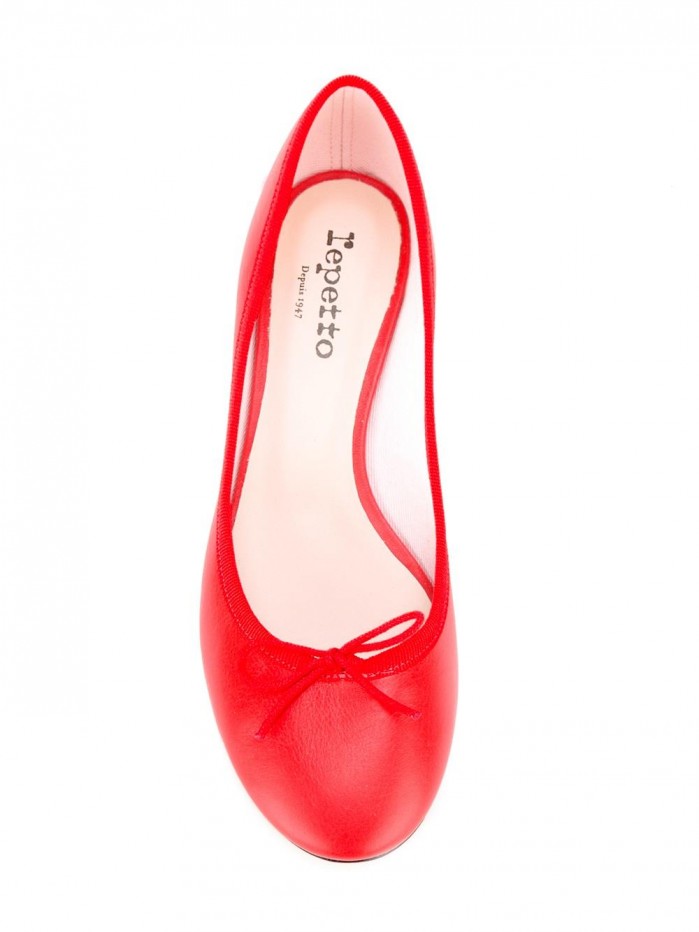 These exact shoes are even now reduced in the Farfetch sale so they're not as expensive as you feared! Or if you want to shop around a bit before you start spending, browse the best of the rest in our edit below.