Lily-Rose Depp,18, is the daughter of Johnny Depp and Vanessa Paradise. Johnny and Vanessa got together in 1998 and after 14 years they split up in 2012. She splits up time between Los Angeles and Paris since her parents agreed for shared joint custody. Her godfather is Marilyn Manson. Unfortunately for Lily ,her public life and media coverages started when she was very little. She became quickly critiqued for her fashion choices, life choices, for her attendances at social events and so on. She dropped out of highschool in 2016 to focus on acting, which she stared with a cameo role in Tusk. Struggle with anorexia was also a big part of her early life but it said that she succeeded in beating it and is now recovering.
She started dating college male model Ash Stymest 2 years ago when she was 16 and he was 24. Many disapproving opinions started to circulate around the time,including from Lily's father, Johnny, who gave firm statements about his daughter's relationship saying he doesn't approve of it. It seems like his opinion didn't matter too much since they are still together. They were seen a few days ago ,in Los Angeles, emerging from a CVS. A very casual day ,running errands, on a Sunday morning who ended with some Starbucks and nothing more.
Lily was modeling a lacy white mini-dress with minimal make-up and a cute low bun. It's obvious she got the eye for style from her mother and she knows how to implement the motto "less is more" in her style.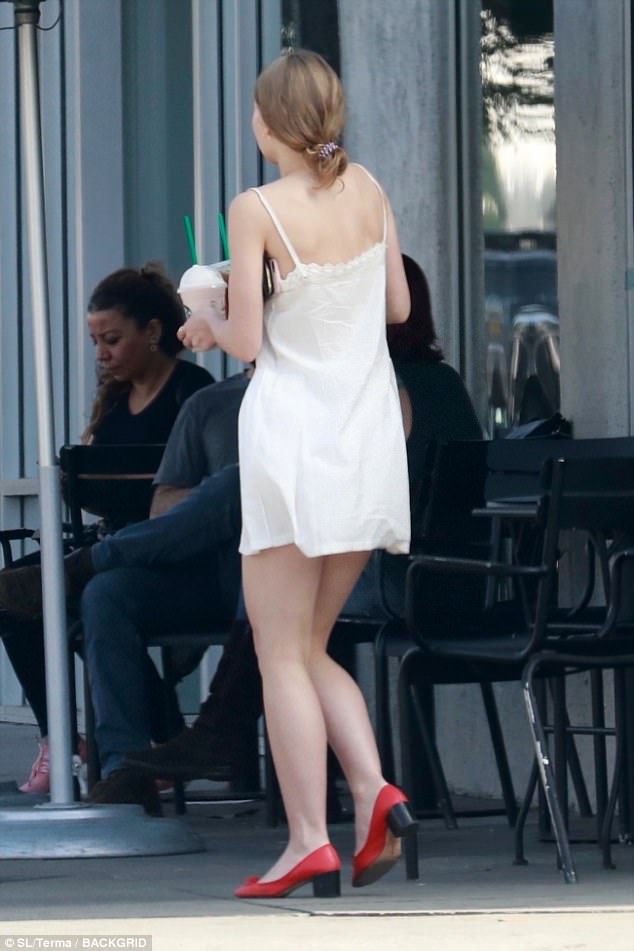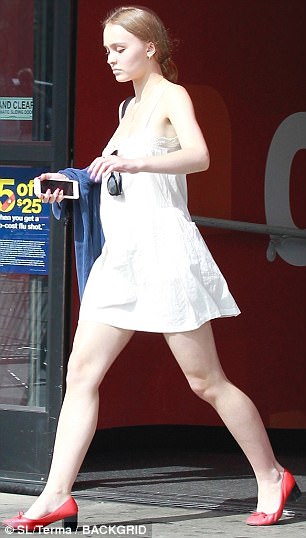 On Tuesday she pulled a social event duty ,being invited to the 2nd Annual WWD Honors, where Karl was celebrated. After the photo session they had on the red carpet , Karl and Lily sat next to eachother,chatted and had a lovely time.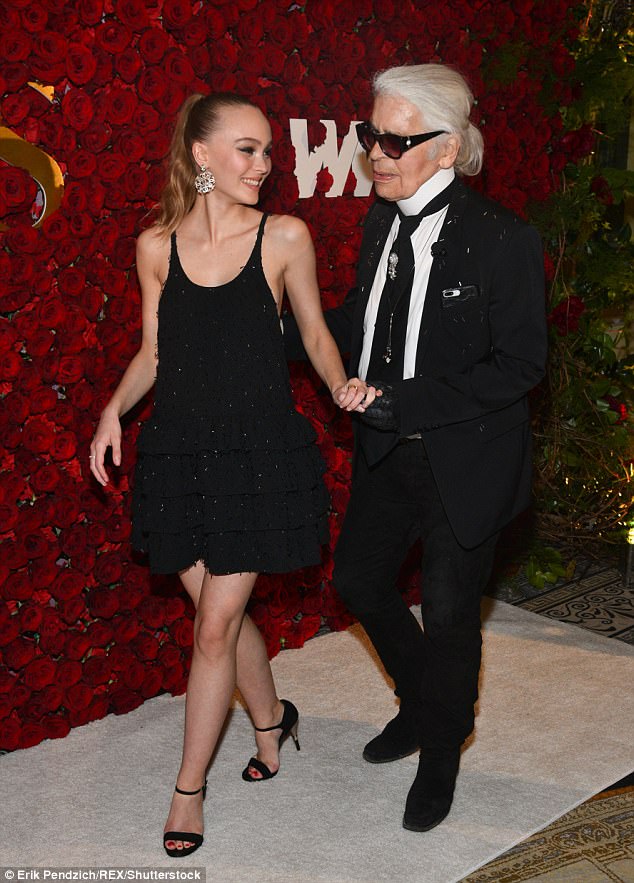 Her red Repetto front bow pumps are the cutest shoes we've seen all week. The mid height block heel makes the shoe very comfortable to wear at any time. They are worth a place in your collection ,as they can be paired with things from most casual to elegant.

                                        GET A SIMILAR VERSION