Whenever I get a new pair of shoes (or a bag!), I can't stop wearing them for about a week or two. What about you?
For Lily James, it's the same case. Well, I'd like to think it is, because the actress, who currently stars in Pride And Prejudice And Zombies, wore her ankle-cuff pumps not once, but twice, to two different events on Monday. She rocked the pair with Spanish-inspired dress at the premiere of the film in London, and then kept the shoes on but changed into a floral frock when she attended the after-party.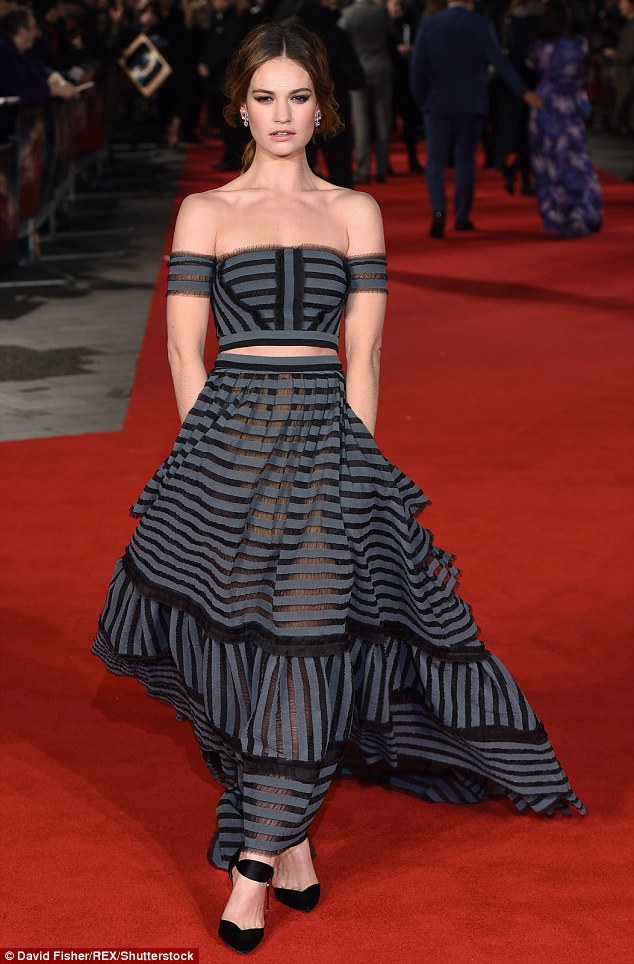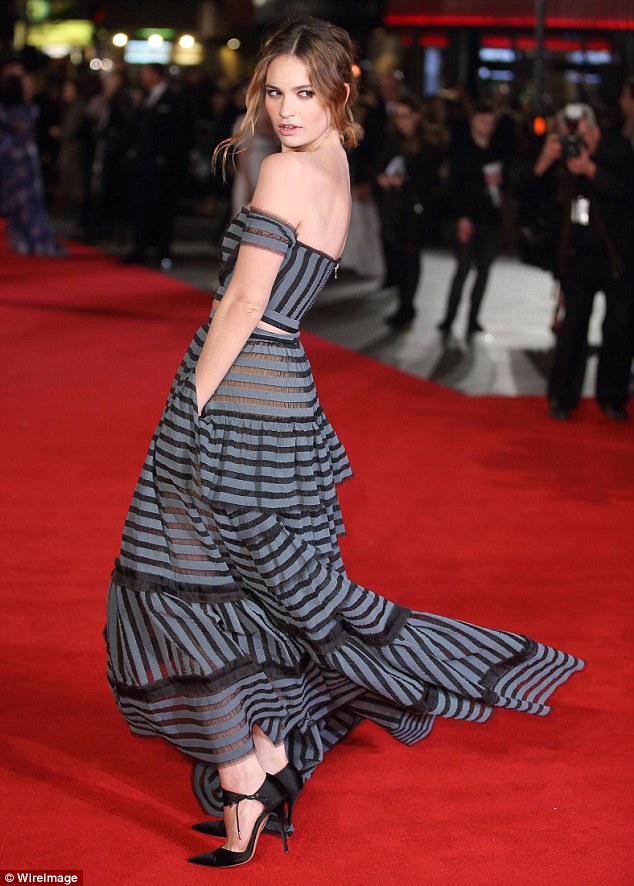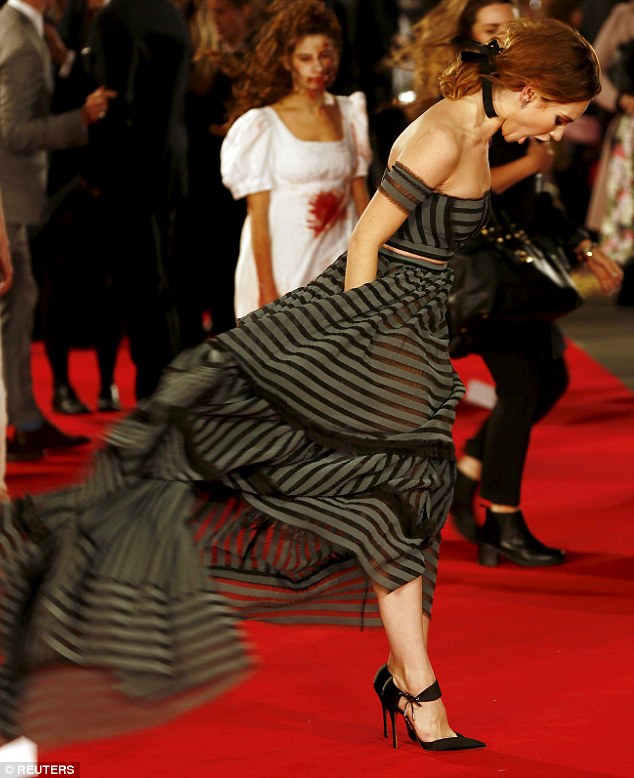 Lily James wears a Spanish-inspired dress for the premiere of Pride And Prejudice And Zombies in London on February 1, 2016
I agree, perhaps she wanted to be practical hence the decision not to switch heels. But if you think about it, she had all the resources to acquire another pair but didn't, and that only makes me assume that she enjoyed wearing the pumps a great deal.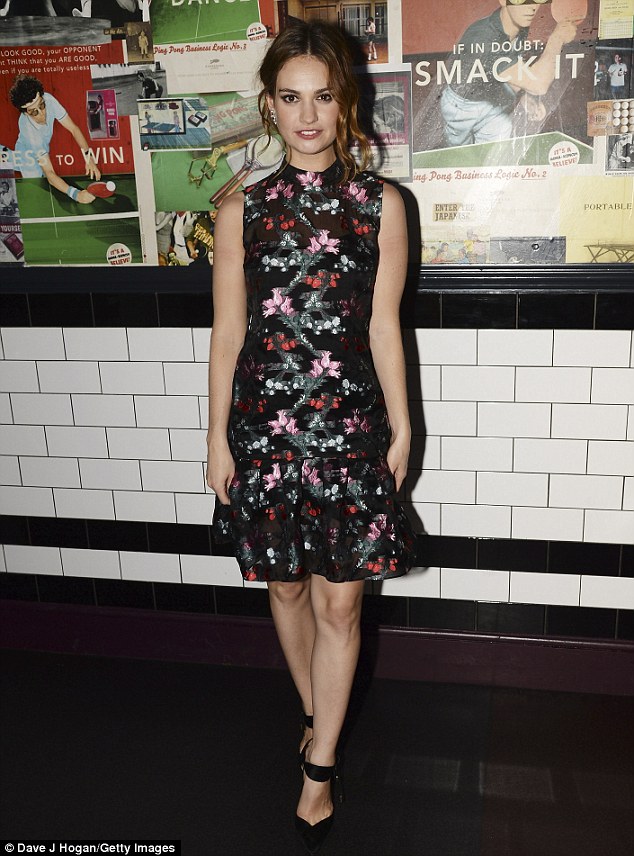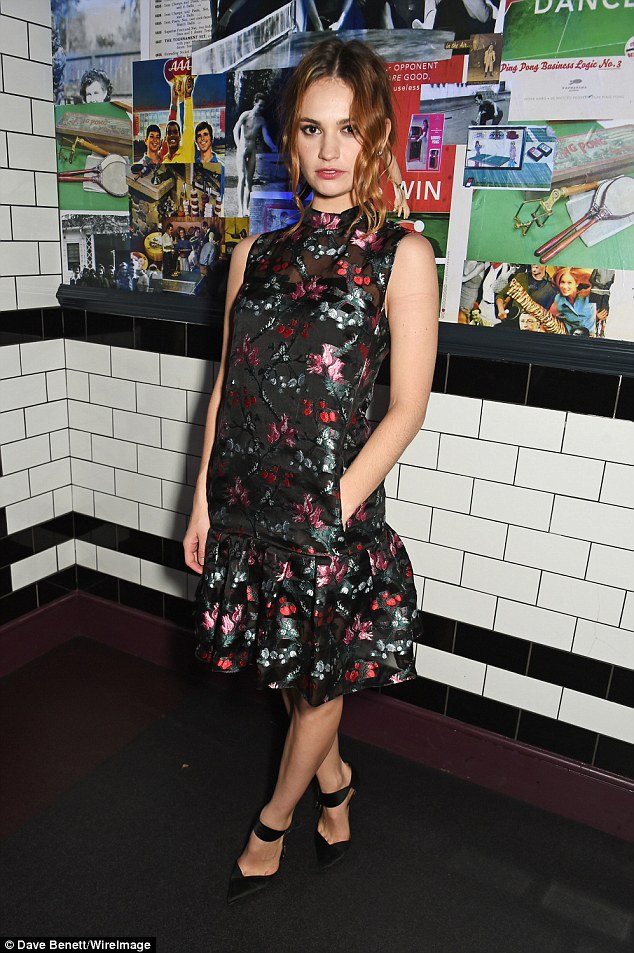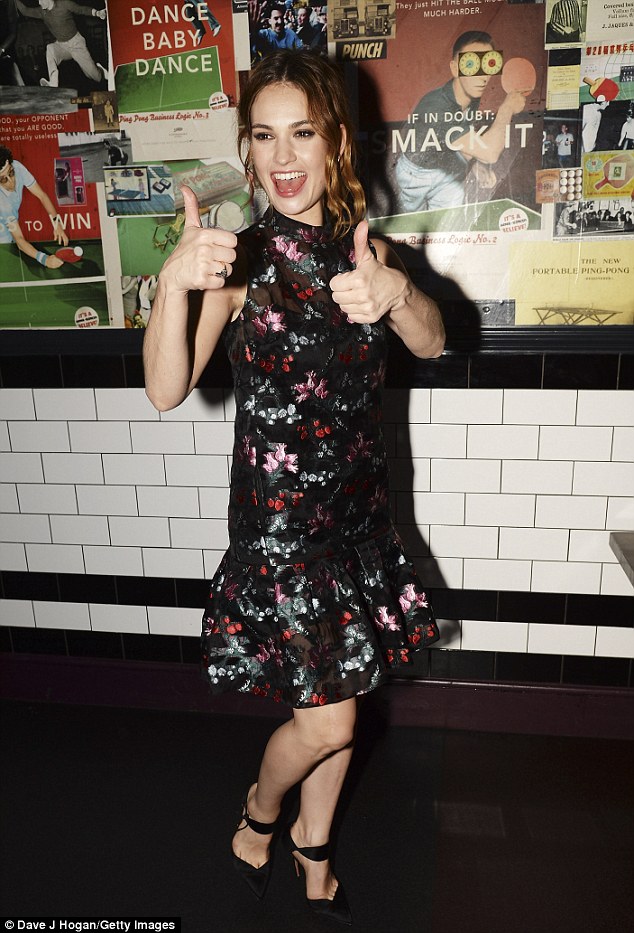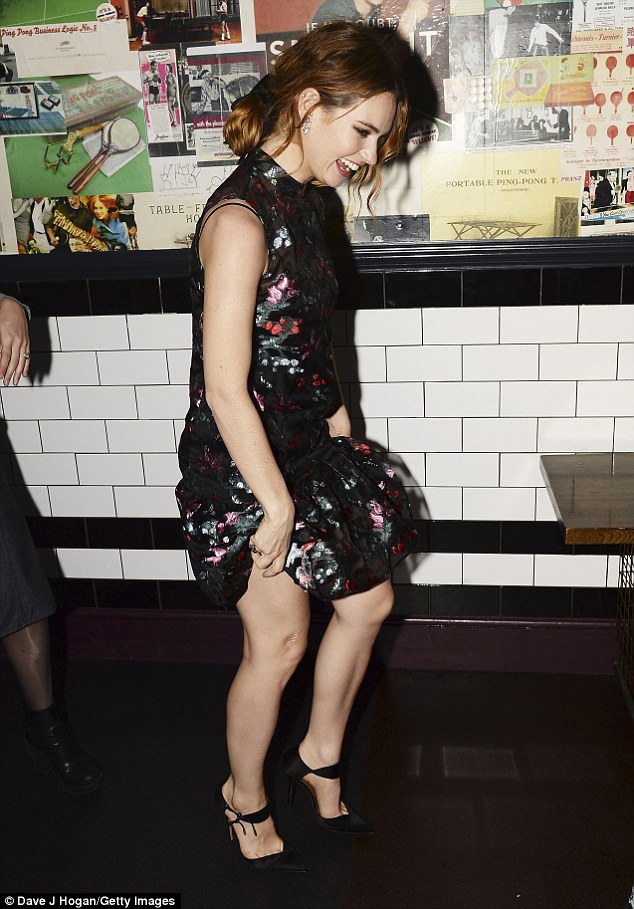 Lily attends the after-party in the same pair of pumps while opting to change into a floral frock
Looking at these pictures, you can definitely tell she had a blast with the heels. Yes?
Speaking of the shoes, Lily's pumps are the "Candela" by Aquazzura. They are no longer available online, but feel free to check the stores in your city if they still carry the style.
The Candela pumps come in either satin or suede, and feature thick "cuff" straps that close with metal-trimmed leather strings. They also come with very slim 4-inch-tall heels and vamps that are notched at the center. Combined with the d'Orsay silhouette, you get a very sexy pair of shoes, so you can understand why Lily wanted more mileage out of them.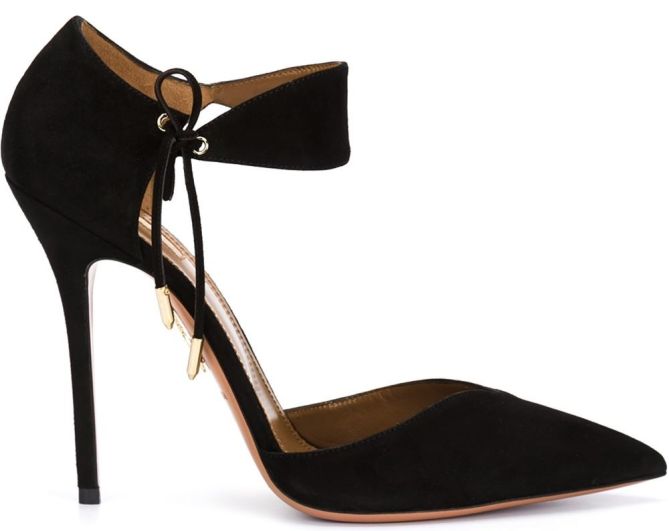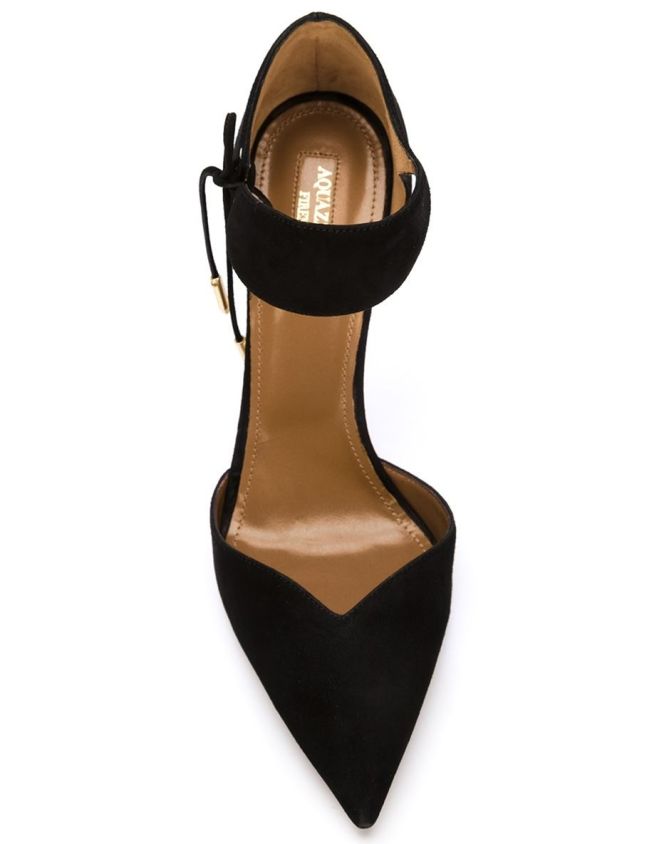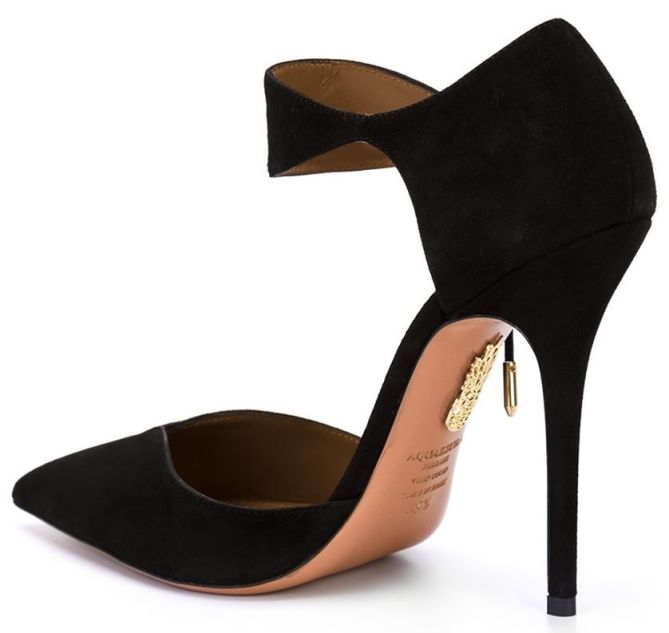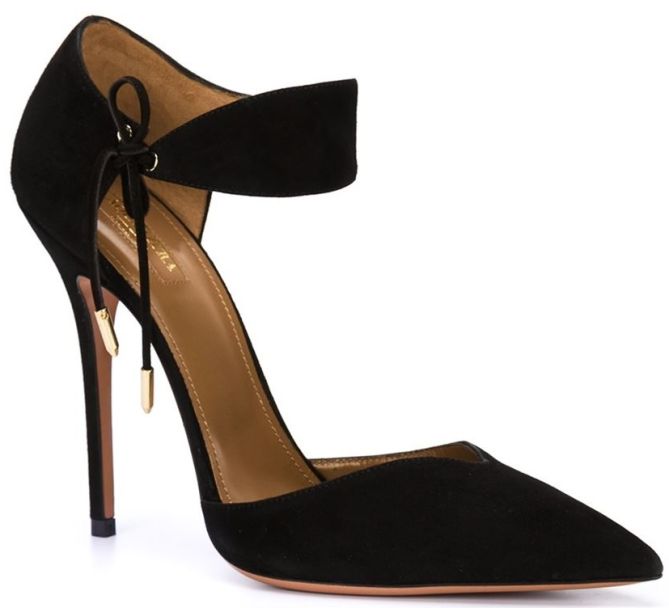 Aquazzura Candela Pumps, sold out
If you fancy the silhouette but not the designer price tag, you can check out the Circus by Sam Edelman "Maddy" pumps. They don't come with leather ties at the cuffs, but they feature almost the same details as the Candela. The best part is the price, of course — they retail at $80. And if you're lucky, you can get them for less at select retailers.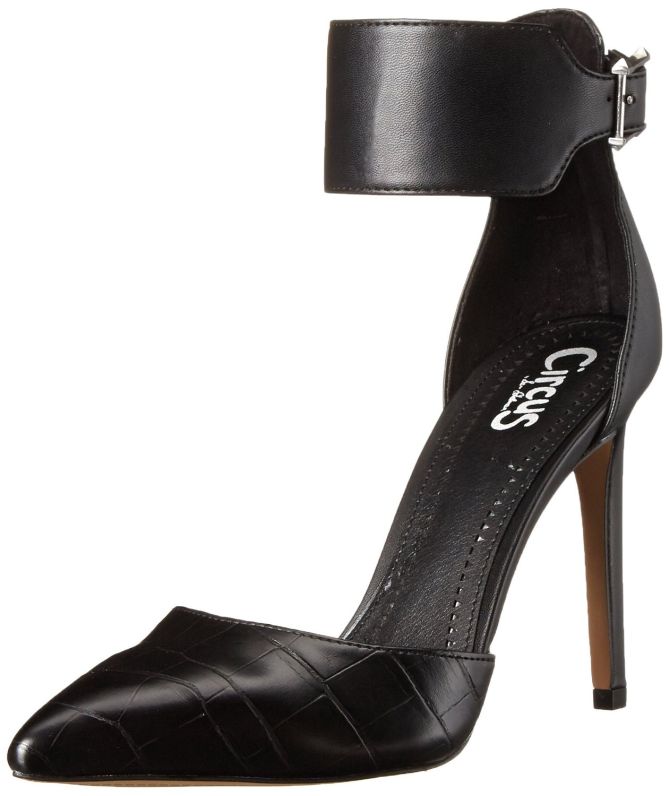 Circus by Sam Edelman Maddy Pumps, $80