Lily Collins has got to be one of the most beautiful faces you see in Hollywood. She's not very popular and she hasn't done too many movies yet, but much like Camilla Bella, she is a stunner. Interestingly enough, both gals have that classic beauty going on (think Elizabeth Taylor or Natalie Wood). Plus, they have very distinct features — and by that I mean bushy eyebrows. I understand that beauty is always in the eyes of the beholder, but I also think there's such a thing as beauty that appeals to all kinds of people of all races. Lily and Camilla belong to that category.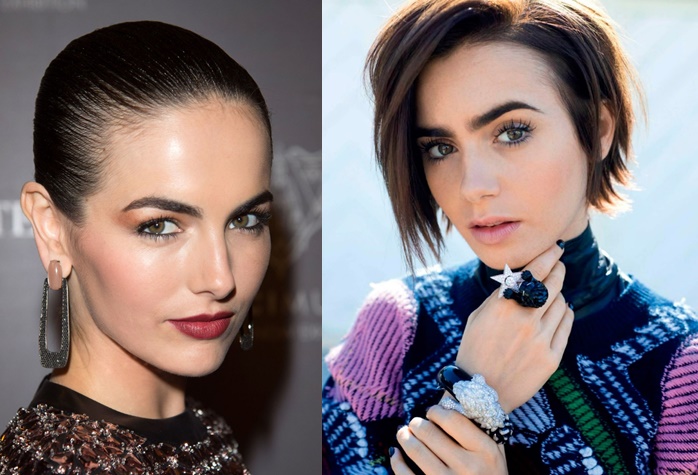 Beautiful faces Camilla Bella and Lily Collins share similar characteristics such as bushy brows
Speaking of Lily, the young actress was spotted hanging out with a mystery man in Los Angeles on Thursday. The guy was decked in a suit and appeared much older than her, but based on the body language, I'm guessing he was just a pal or something.
In contrast to her companion's outfit, Lily was more casually dressed. Her outfit for the day included a short printed dress topped off with a denim vest. She capped off the combo with a backpack, square-framed sunnies, and chunky steel-toe combat boots. The look was grunge but cute, and it surprisingly suited her delicate frame.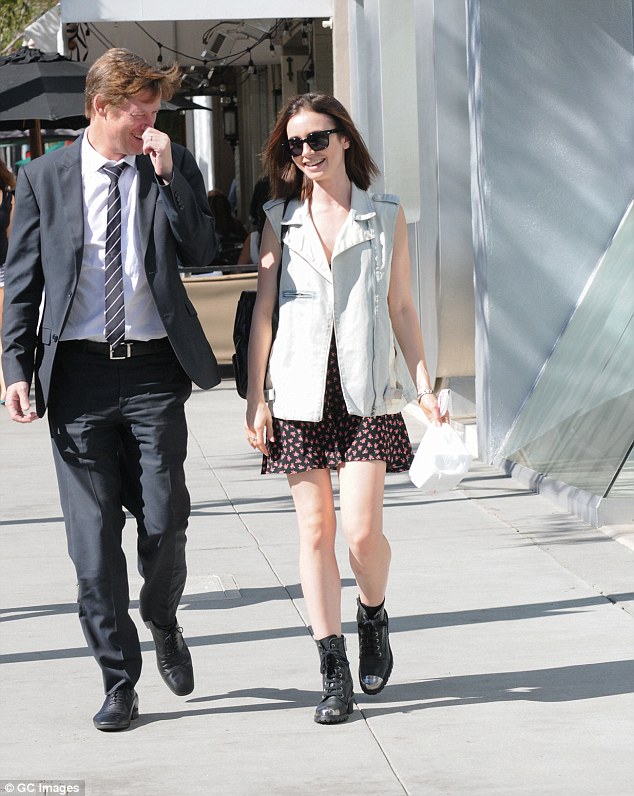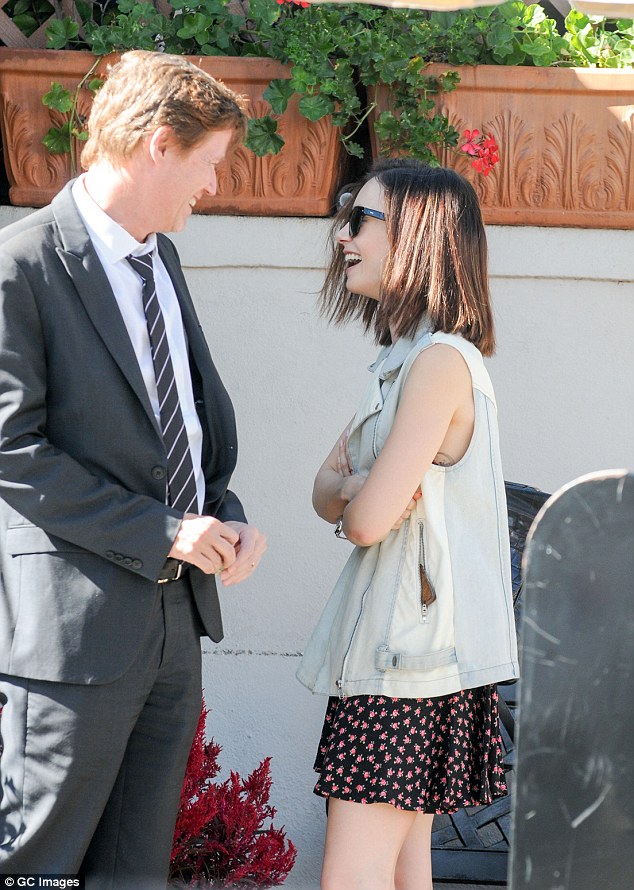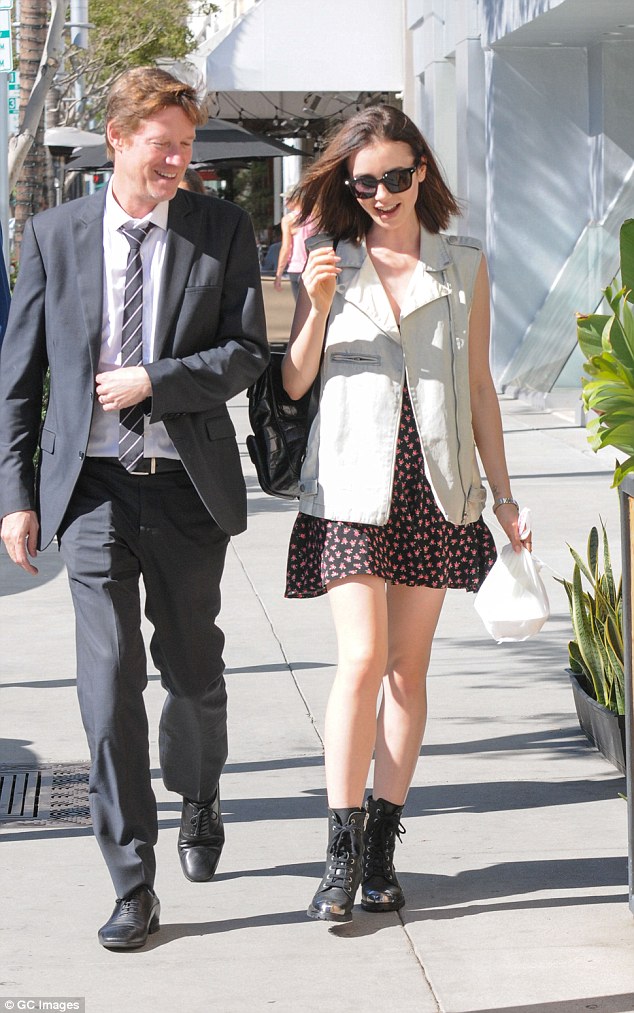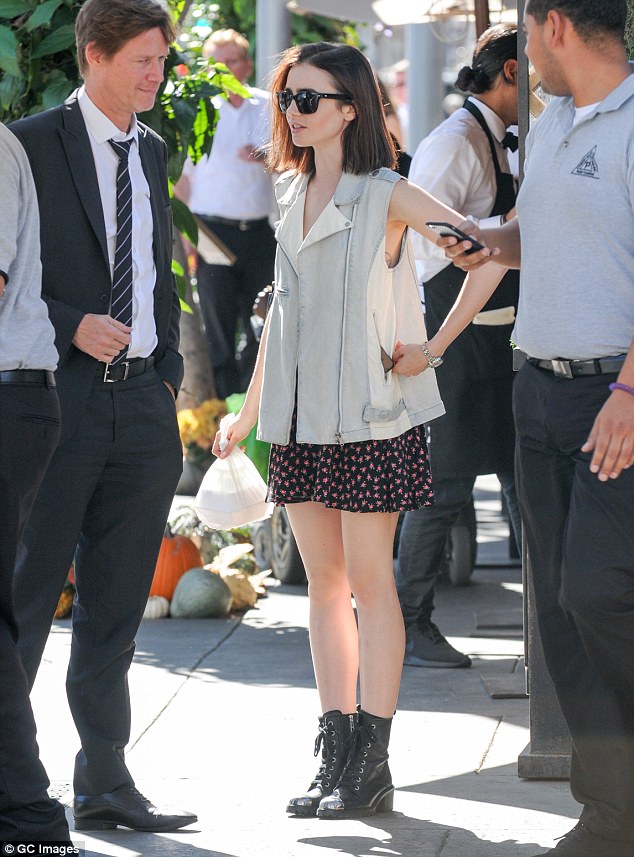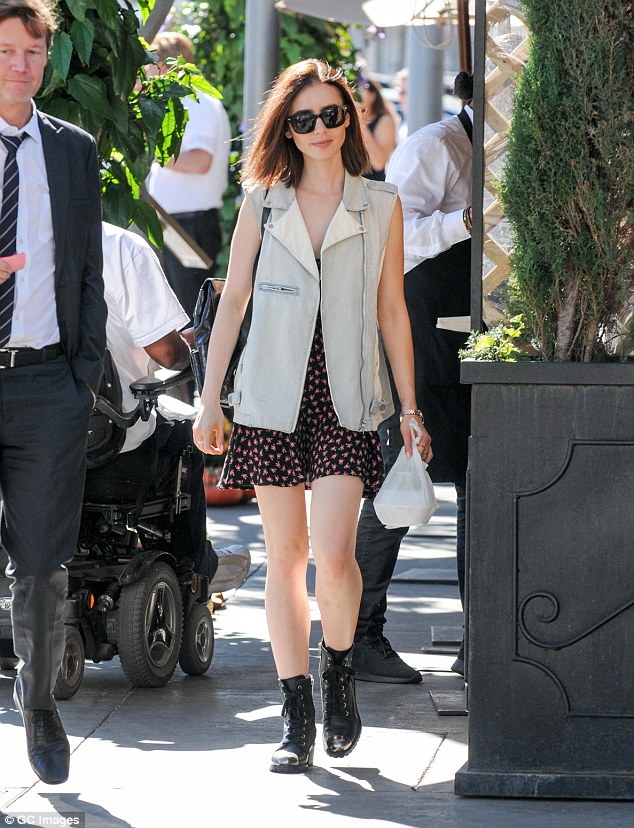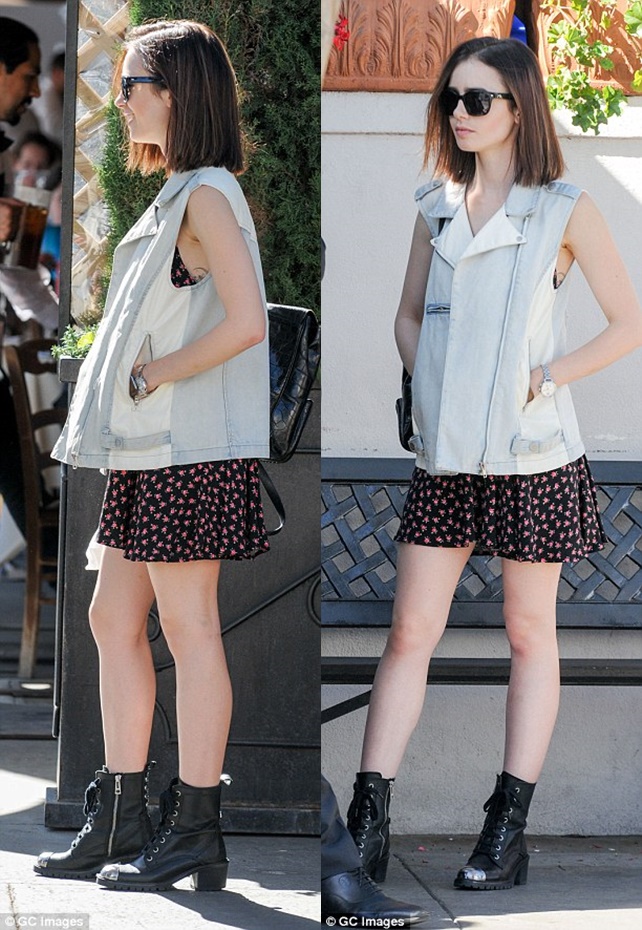 Lily Collins steps out in Los Angeles with a mystery man on October 20, 2016
How do you like Lily's outfit?
Pretty cool. Yes?
I especially love her combat boots. The steel plates at the toes are a pleasant surprise. I did a quick search and found that they're by Zadig & Voltaire. They feature chunky 2.25-inch-tall heels, corrugated/lug soles, studs on the counters, lace-up closures, and steel plates at the rounded toes.  Below is a closer look. If you like what you see, it's your lucky day because the boots are on sale — down to $358 from $715 over at The Dresyln.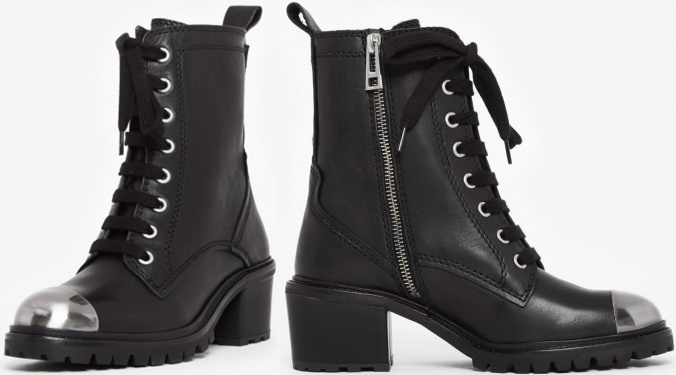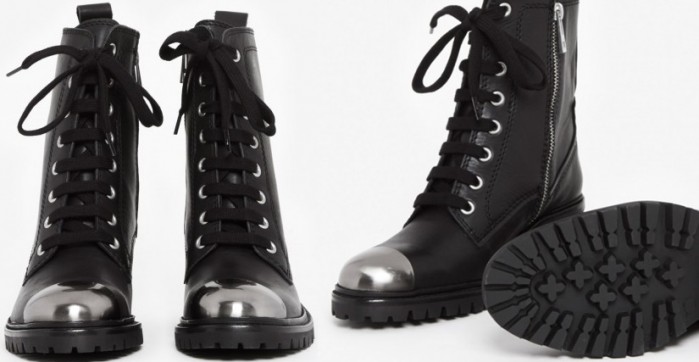 Zadig & Voltaire Zag Talon Deluxe Boots, $358 (was $715)