Initially, I thought Lily Collins was born and bred in the United States. Apparently not. Somehow, the actress gives off that kind of vibe. Or maybe it's because she started her career in Hollywood.
Speaking of the English-American brunette, she is currently busy promoting her new movie, Love, Rosie, in London. I must say, she looked stunning in the outfit she chose for the film's premiere on Monday. Lily slipped into a long red gown from Solace London and finished the frock with equally red platform pumps. With her very fair skin, she practically bloomed in the whole getup. The bright red color of her dress really brought out the creaminess of her complexion.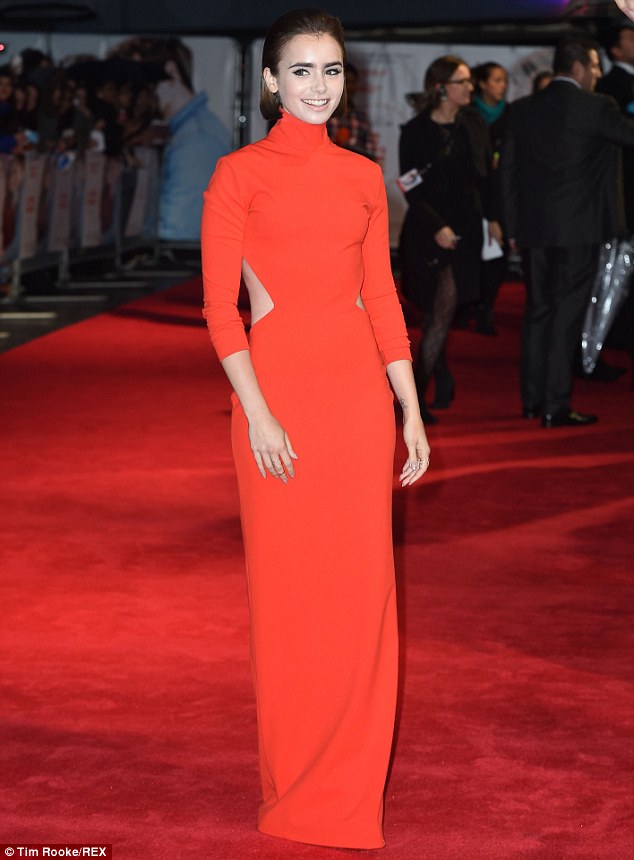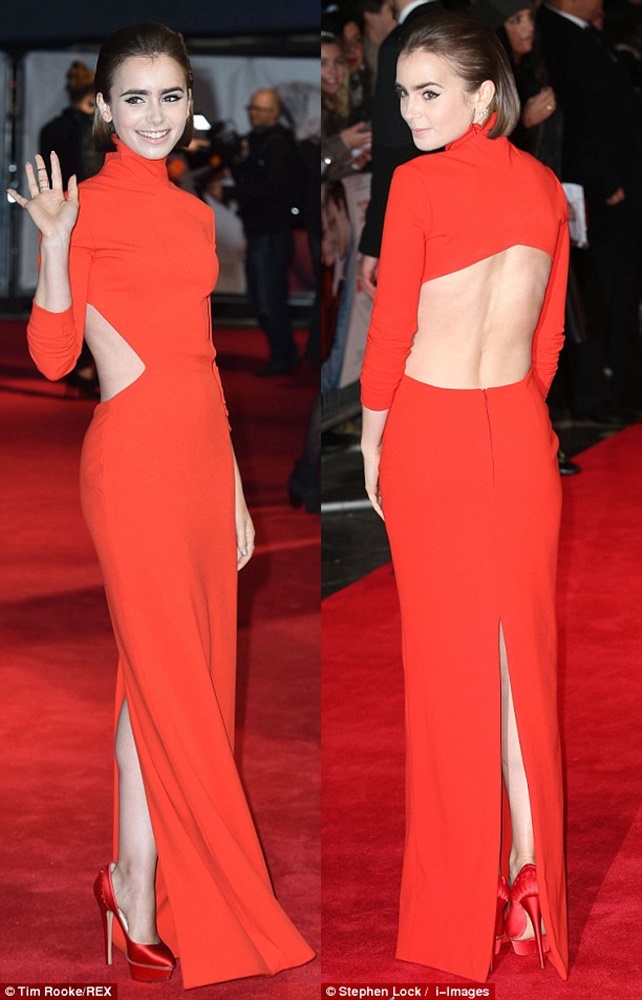 Lily Collins attends the premiere of her movie, Love, Rosie, in London on October 6, 2014
Wow. She looks amazing in red. Would you agree?
If you love the silhouette of her gown and you want to get your hands on a piece, you can score the black version online. Not to worry, it won't cost you too much — just $425. The frock features cutouts on the sides and a really sexy backless detail.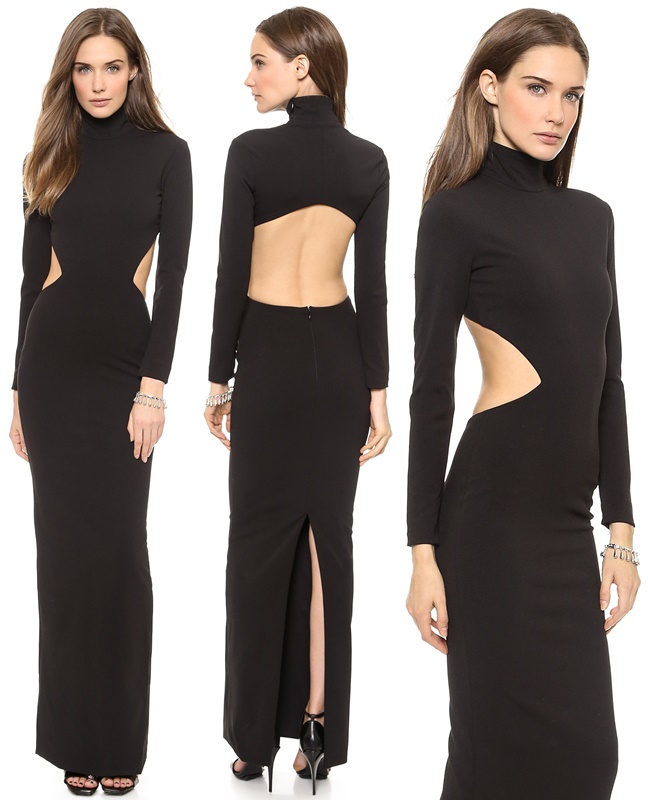 Solace London Bougie Maxi Dress, $425
As for Lily's fancy red pumps, those are from Charlotte Olympia. I believe they're sold out online, but the black version can be had via UK-based retailer, Selfridges. Below is a closer look at the pair. These pumps feature pleated fan details at the counters, 6-inch-tall heels, and platforms that are about 1.5 inches thick. I'm no fan of sky-high shoes, but I actually find this one sexy.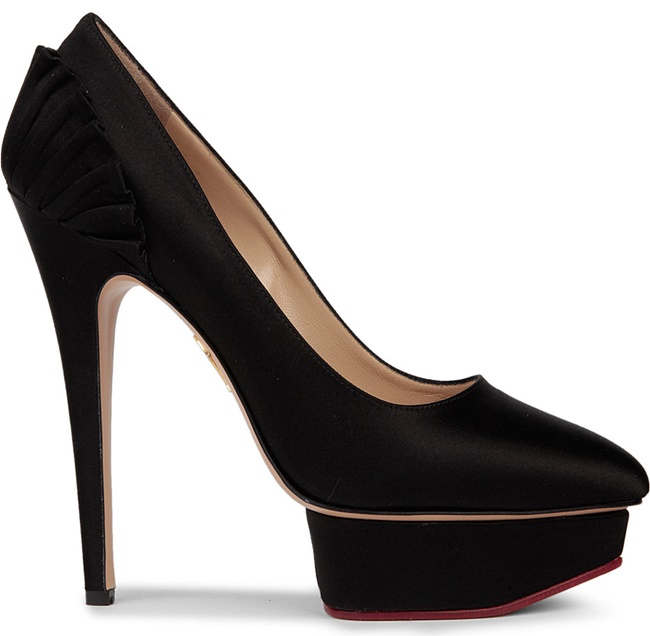 Charlotte Olympia Paloma Satin Pumps, £595
With that said, if you want shoes that are as red as Lily's pumps, why not grab the classic "Dolly" in red suede instead? You basically get almost the same look, but with a touch of glam thanks to the gold platforms.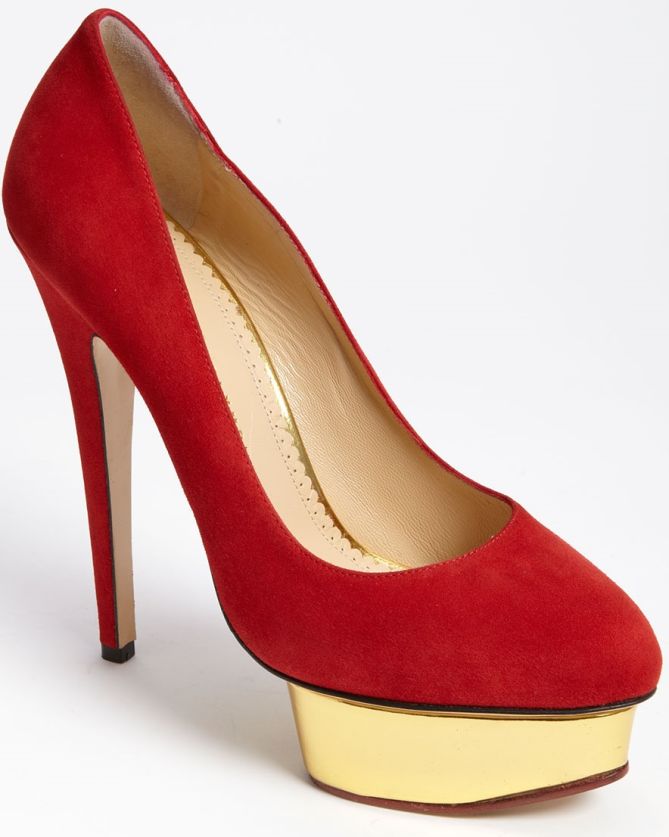 Charlotte Olympia Dolly Pumps in Red Suede, $795