I think Lily Collins will be a huge star someday. She's already getting a sweet number of covetable roles, and I get the feeling things will only get better going forward. Also, she's such a pretty girl with very distinct features — kind of like Elizabeth Taylor or Natalie Wood — faces that launched a hundred movies, if  you know what I mean.
On Monday, the young star was spotted heading into a salon in West Hollywood. For the occasion, Lily kept things casual and laid back by wearing a blue plaid shirt and some skinny jeans. She complemented the combo with tortoise-rimmed eyewear, a chain-strap tote, and a pair of black ankle-wrap boots. It was a very straightforward mix, but chic nonetheless, especially since the outfit looked cute with her bob.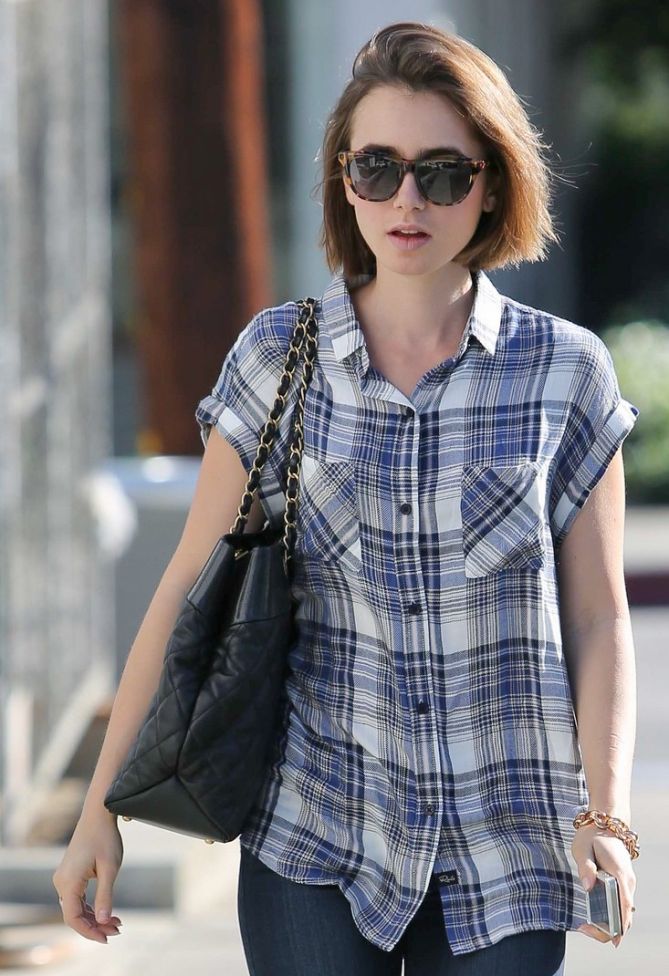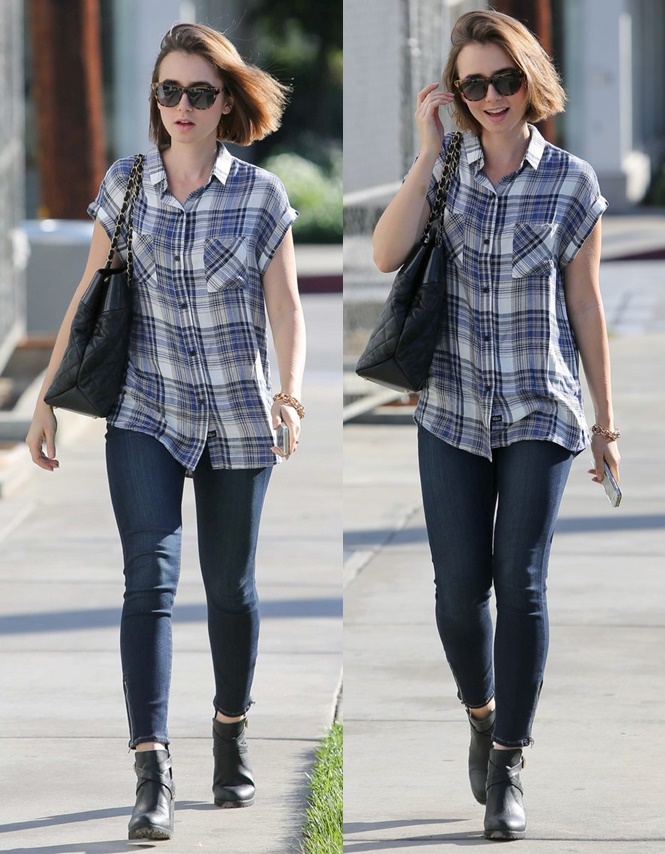 Lily Collins heads to a salon in West Hollywood on Monday, October 27, 2014
How do you like Lily's street style? Would you wear her outfit, or you think you can do better?
I think it's one of those outfits you can easily rely on when you don't know what to wear or are simply too lazy to actually think of what to wear.
With that said, I also think that when it comes to looking good, a lot depends on the accessories you use with the getup. The tortoise sunglasses added a bit of drama, while using a chain-strap quilted purse infused just the right touch of luxe to her look.
And as for Lily's boots, those are the Miss KG "Bonjour". They may not seem interesting from this angle, but check out the side view of the boots below. I'm quite sure the details will change your mind: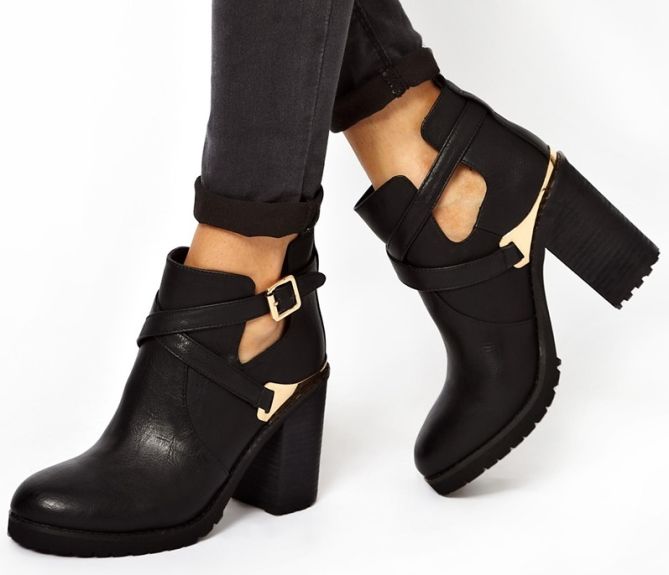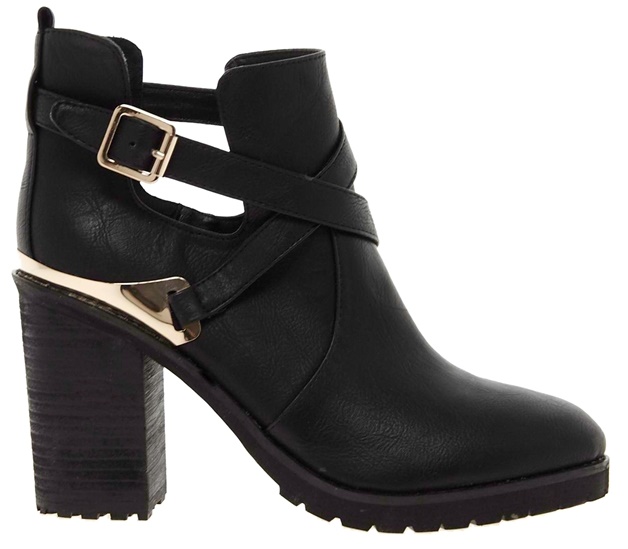 Miss KG Bonjour Boots, $171
Gold metal details, buckled wrap-around straps, and edgy cutout are the add-ons that make these boots stand out. If you like what you see here, you're free to purchase the boots in your size. They retail at an affordable $171 online.
For those who want something with more oomph, you can grab these chain-detailed boots from the more expensive KG Kurt Geiger line. The "Speed" feature chain-link decorations along the opening and 1.75-inch tall heels. They retail at an attainable $295: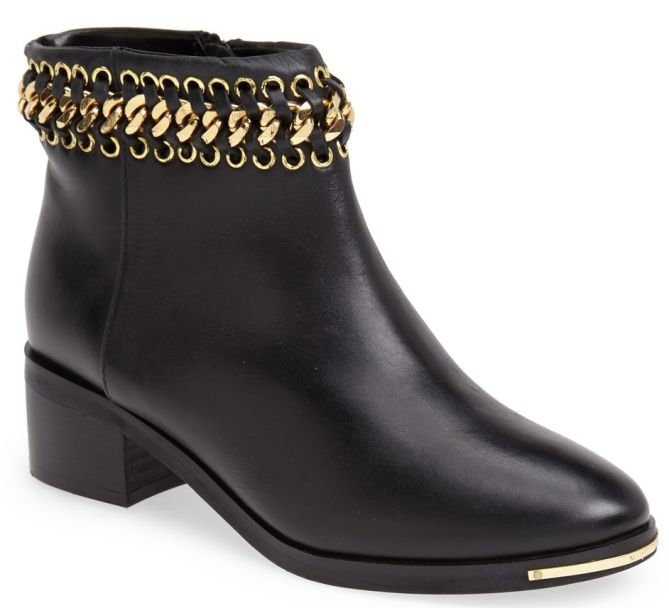 KG Kurt Geiger Speed Chain Detailed Boots, $295