Lily Collins is dating Chris Evans!
Yep, the rumor has now been confirmed after the two were spotted enjoying a dinner date at Pace restaurant in Los Angeles over the weekend.
I'm not sure if they're an item already because it appeared as if they were still in the early stages romance. However, judging from the body language, I'd say there's a huge possibility of a hook-up. I'm personally rooting for the two. I mean, I know some think they make an odd couple, but I actually feel it's the other way around. They're both very attractive and charming, and I honestly think they will look cute together.
For the intimate occasion, Lily went with what seemed like a simple black dress teamed with a long knitted cardigan. She then capped off the attire with a shoulder bag and a pair of strappy open-toe booties. It was the perfect choice for a somewhat casual dinner. As for Chris, he was in a classic black sports-shirt and chinos so they were both dressed appropriately.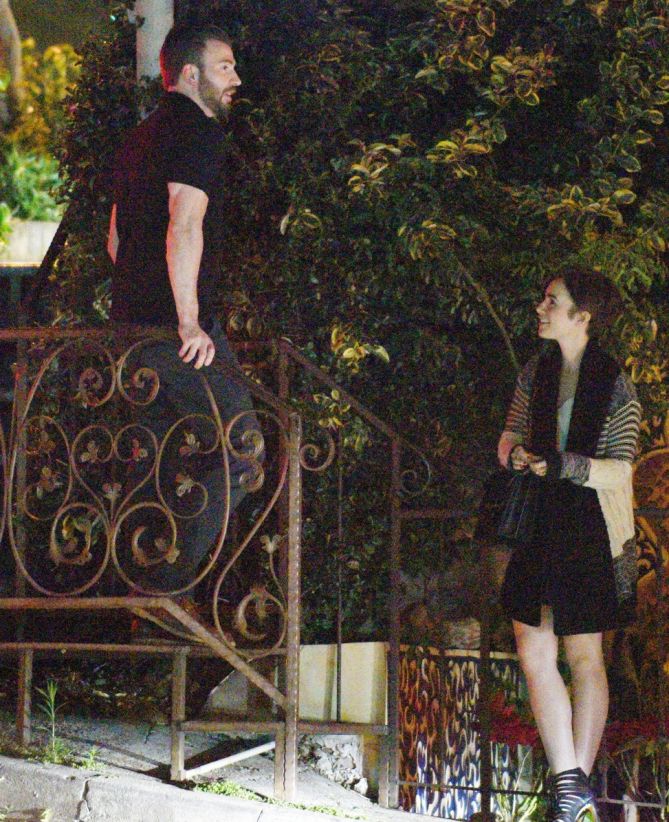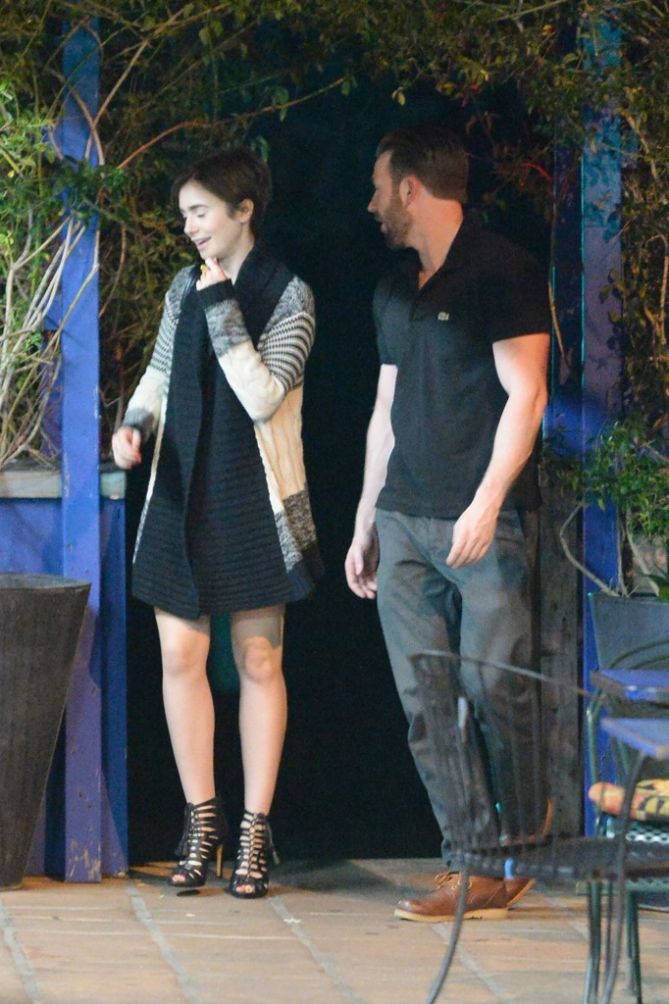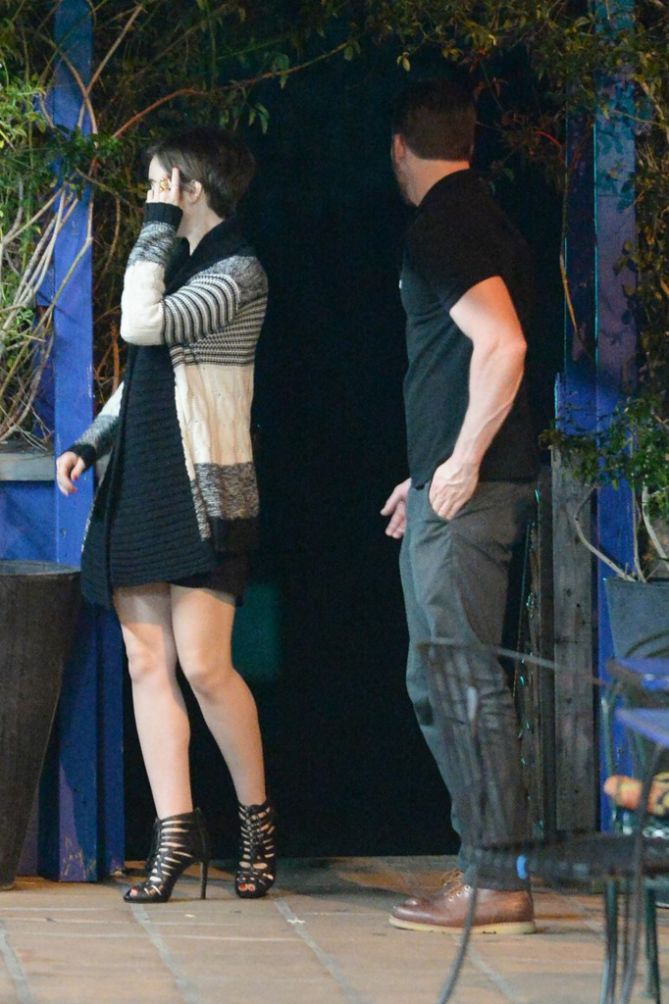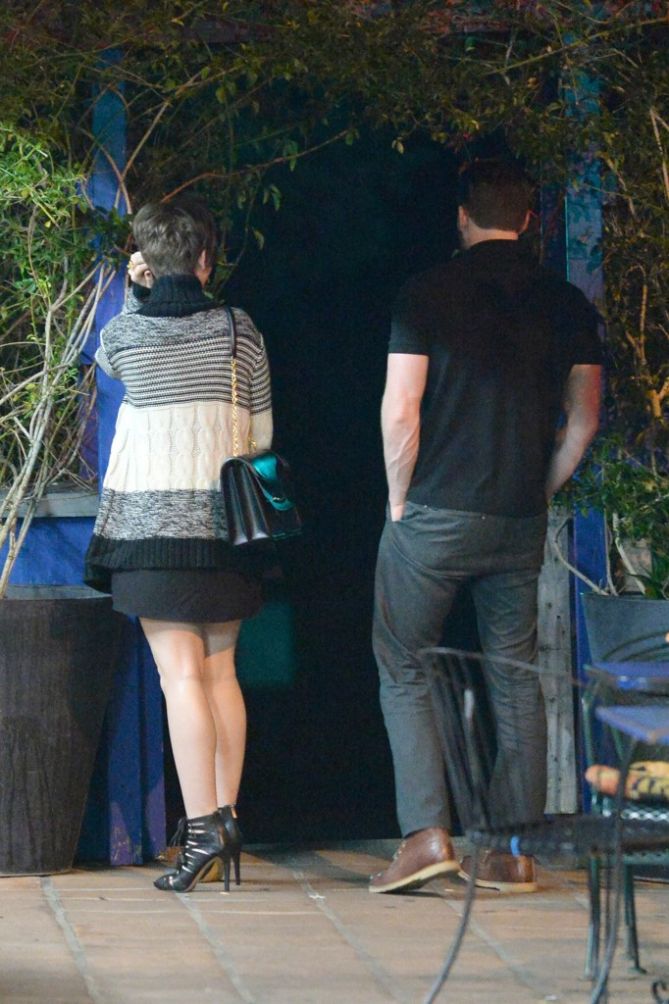 Lily Collins and Chris Evans enjoy a romantic dinner date at Pace Restaurant in Los Angeles on March 21, 2015
How do you like Lily's date-night outfit?
I couldn't find any details on the whole getup at the moment, but I did manage to locate her strappy lace-up heels. They're from Vince Camuto — the "Narrital" booties, a pair detailed with numerous cutouts, lace-up closures through the center, half-inch-thick platforms, and 4.25-inch-tall heels. Below is a closer look at the pair: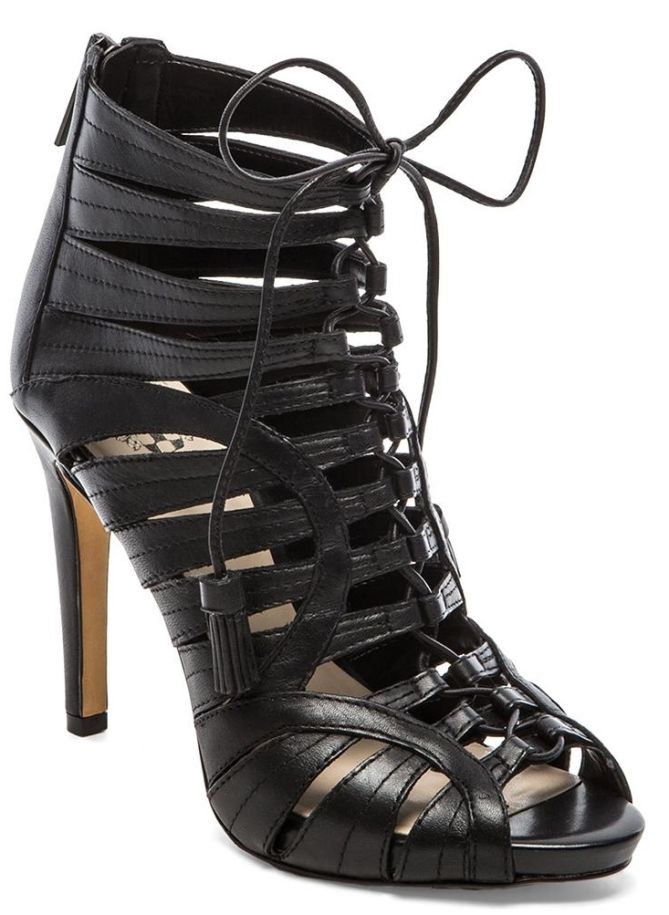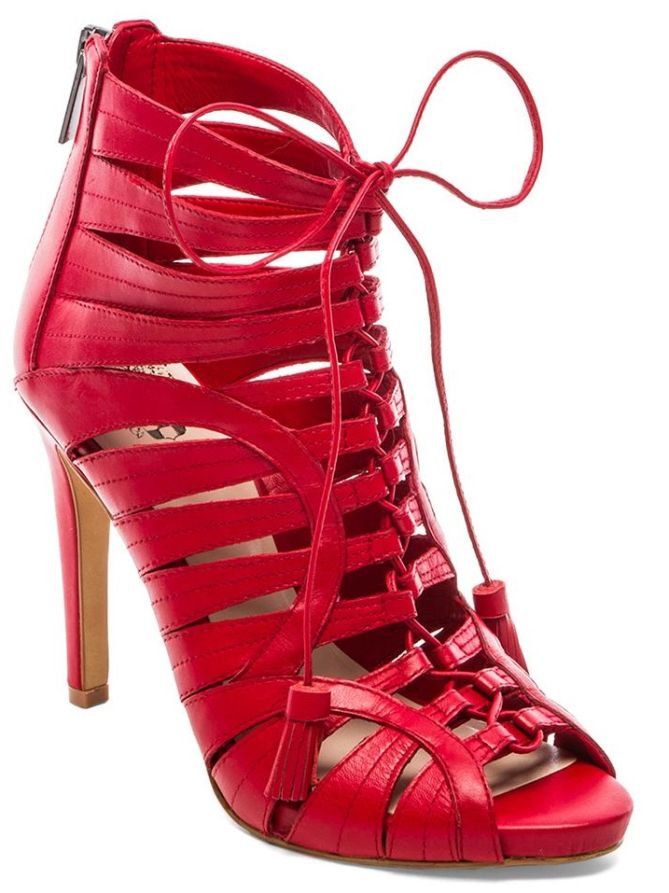 Vince Camuto Narrital Lace-Up Sandals in Black and Red, $149
If you fancy the Narrital, you cans core them online. They retail at $149, which isn't a bad price considering they're crafted from genuine leather and look decently made. They also come in red, as shown above.