Lily Collins just made me want to try two things today — wear those unflattering Adidas rubber slides and dye my hair bright red. Both came to mind when I saw these pictures of the young actress looking insanely cool while out and about in West Hollywood on Tuesday.
The Mortal Instruments star wore a black sleeveless shirt and a gray midi skirt for the activity, but surprisingly capped off her getup with casual sandals from Adidas instead of the usual ballet flats or strappy gladiators. Her bob was beautifully colored in that fiery red hue, and she wore oversized round frames to go with — both of which contributed to the chic-ness of her look.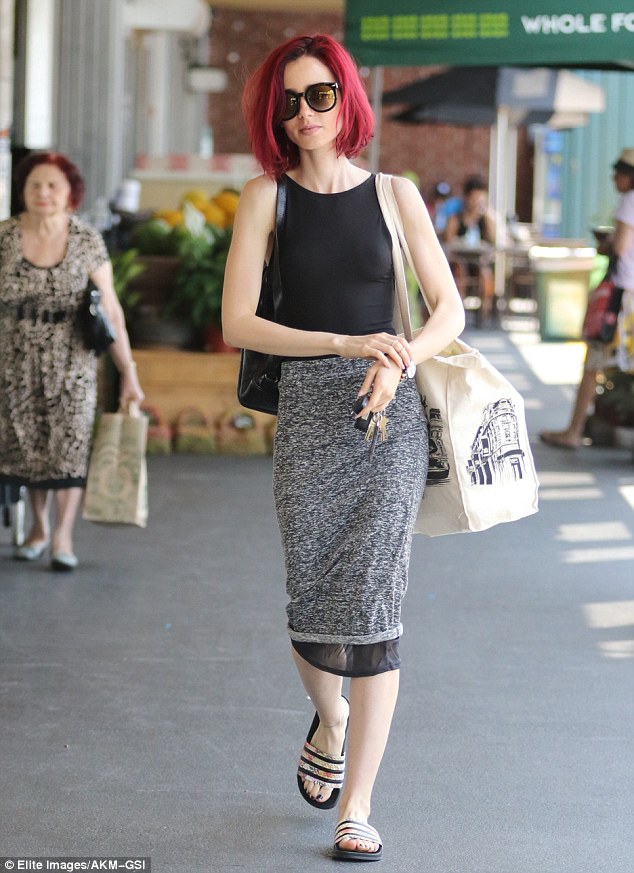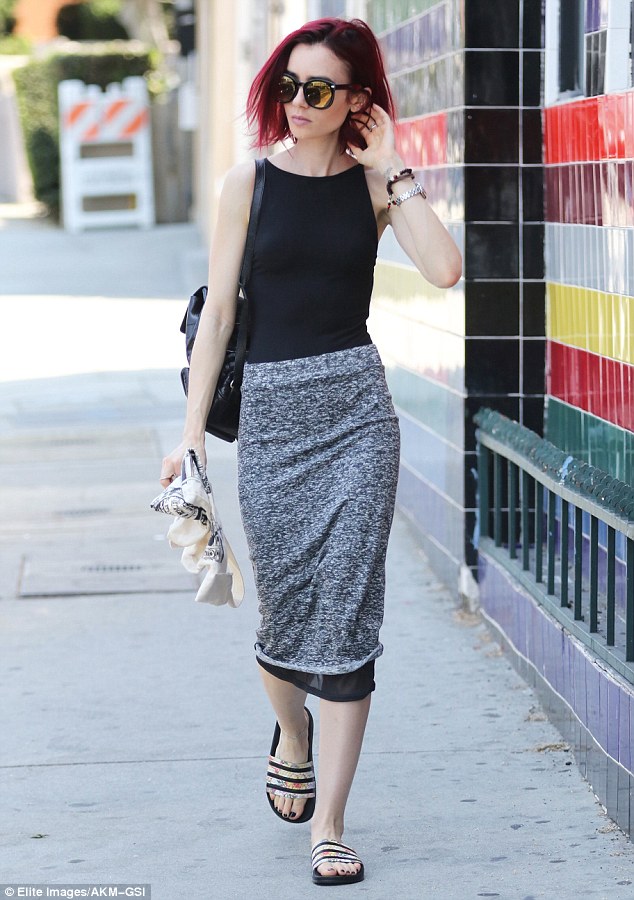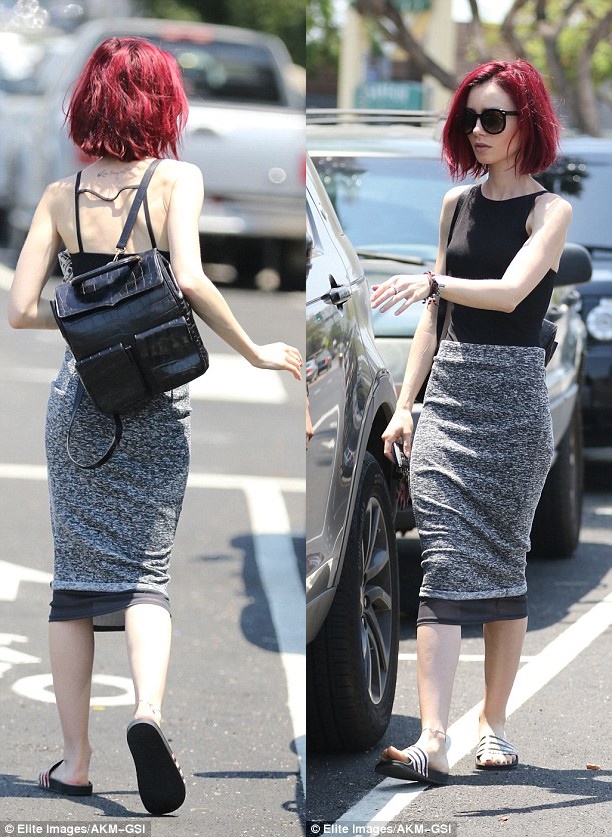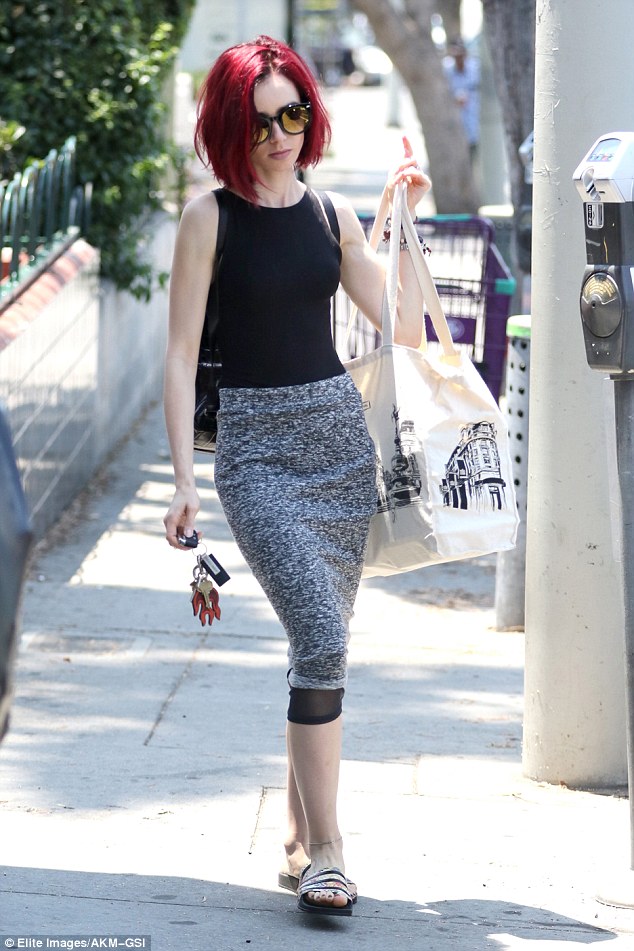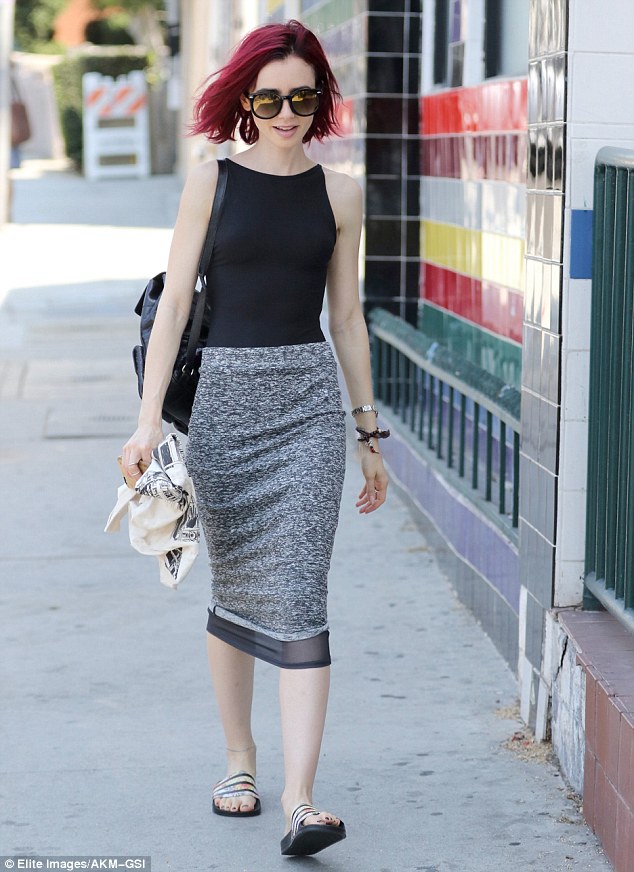 Lily Collins runs errands in West Hollywood on June 21, 2016
Lily seems to have lost quite a good amount of weight based on these photos. While she doesn't look unhealthy, I can't help but wish she had a bit more meat on.
Also, her skin is so pale; I can't help but think she would have been perfect for the role of Bella Swan in Twilight instead of that Kristen Stewart. Yes?
Now onto the fashion. No details have been released on Lily's top and skirt, but I'm sure you already know where to find her sandals. They're from the brand's collab line with The Farm Company. They're crafted from printed and paneled rubber all throughout. Here's a closer look: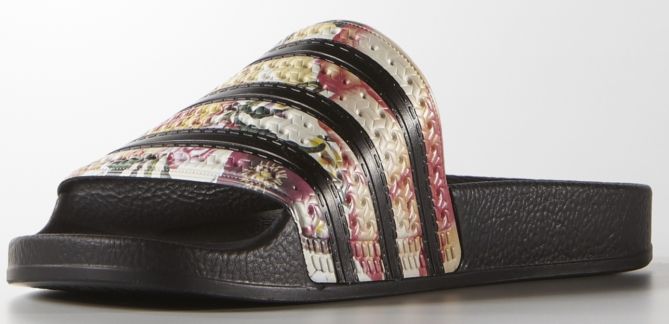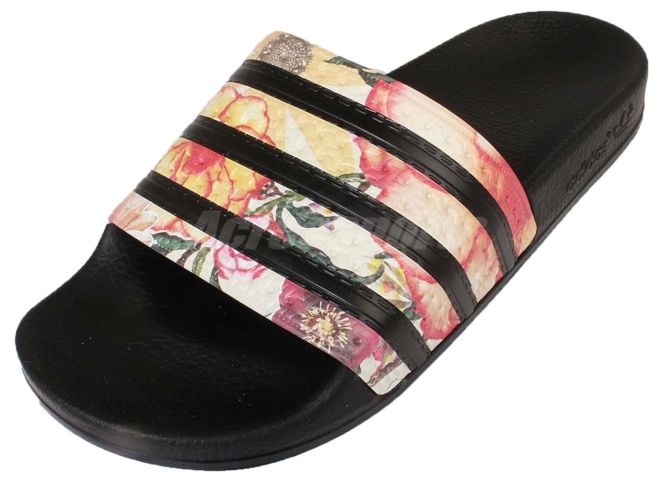 Adidas by The Farm Company Adilette Slides, sold out
The sandals are no longer available, unfortunately. But you can always steal Lily's look with the classic Adilette instead.
Adidas Adilette Slides, $30
Or, if you wish to give your getup a different kind of flavor, try Adidas' wooden slides below. They're trendier, chunkier, and in my opinion, more feminine in terms of design and silhouette. They're currently on sale at $84 too!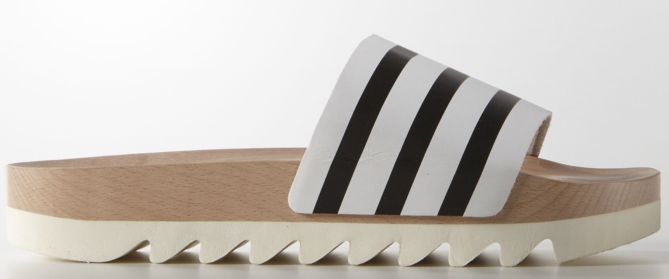 Adidas Adilette Wood Slides, $84 (was $120)