Fit plays a huge key in looking good. You can be in the most expensive gown or suit, but if the fit is off, it will look sloppy.
Ironically, there are times when a well-fitting garment isn't necessary to looking your best. A testament to this would be the outfit Lily Aldridge wore while grabbing Starbucks coffee before heading into the Vogue office in New York on Monday.
The Victoria Secret angel hid her curves in an all-white ensemble of loose textured sweater teamed with matching uber slouchy drop-crotch trousers. She then complemented the pairing with white-rimmed eyewear, a white mini bag, and a pair of cream-and-white pointed loafers. The whole getup was hard to ignore. Not only was she visible from a mile away, but the ensemble was elegant, immaculate, graceful, classy, feminine and androgynous all at once. Simply said, she looked très chic!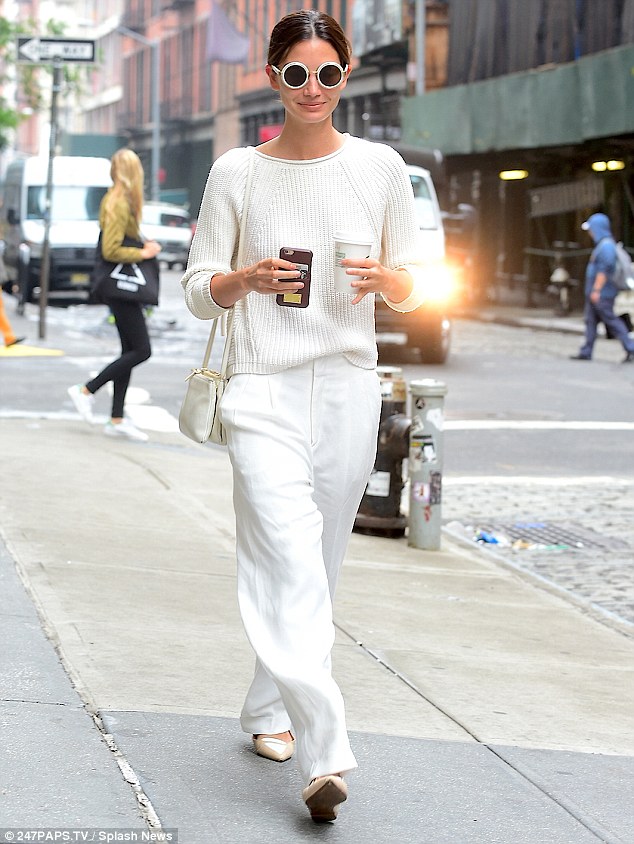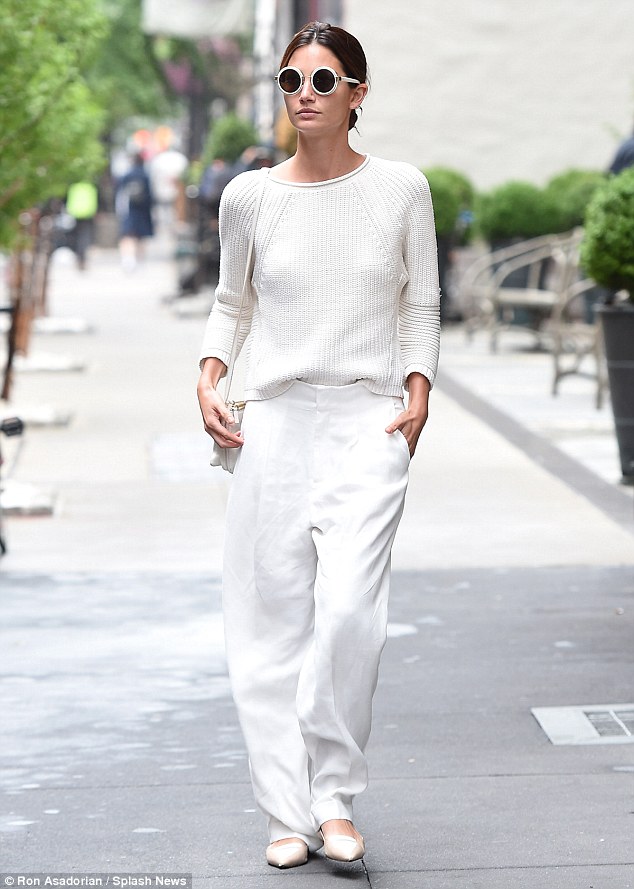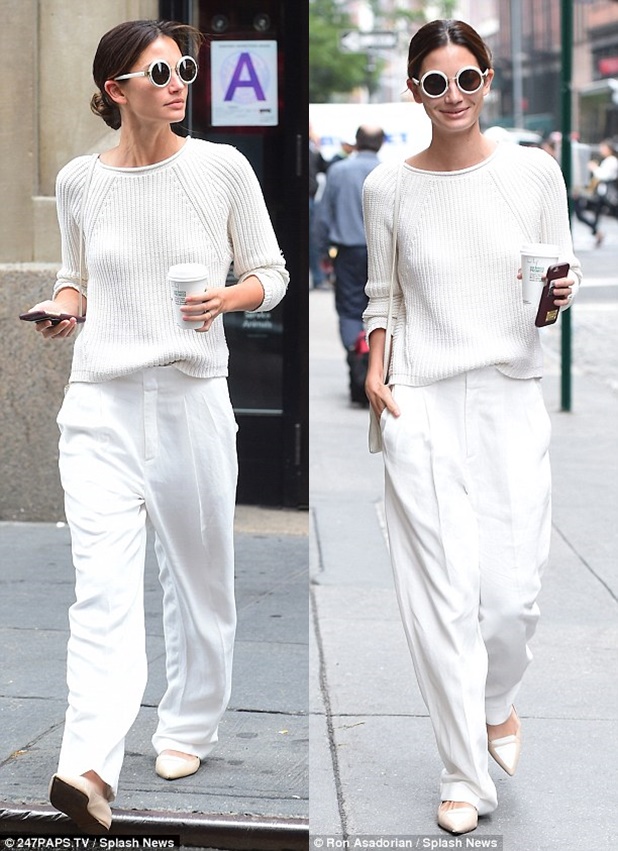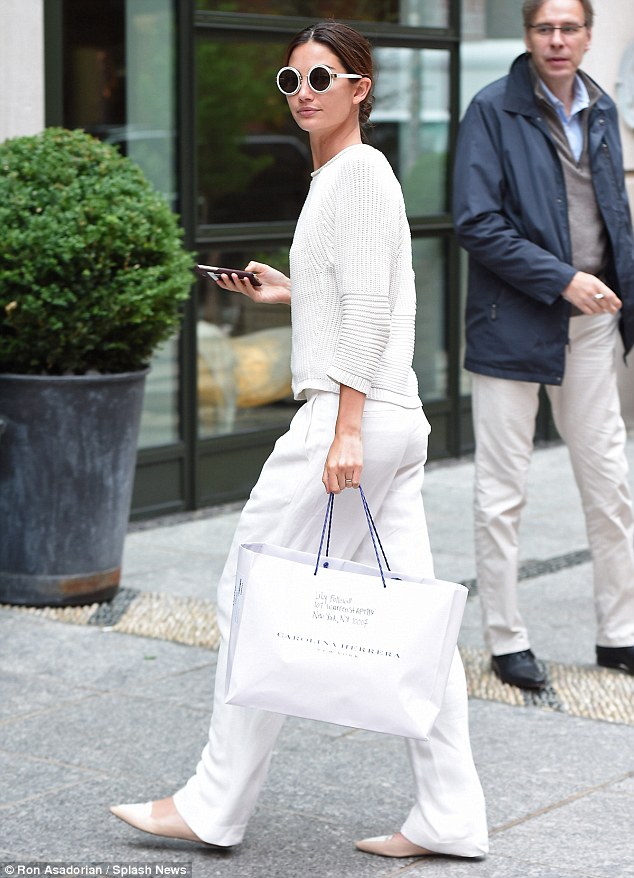 Lily Aldridge grabs Starbucks coffee before heading into the Vogue office in New York City on June 1, 2015
I'm not really into drop crotch pants, but for some reason, this ensemble sings to me. I can't wait to copy the look. What about you?
No details have been released on Lily's outfit at the moment, but if you want to steal her style, just grab a white sweater and some loose white pants, then finish the pairing with white-rimmed eyewear and a white mini bag.
Fortunately for the ladies who wish to know more about Lily's pointed flats, I managed to locate them after weeding through hundreds of styles on the web. They're the "Alexa" from Tabitha Simmons. The shoes follow a loafer-like silhouette, except with much lowered vamps and with pointier toes to give them a more feminine flavor.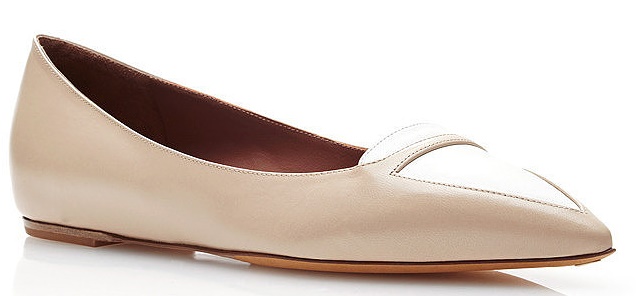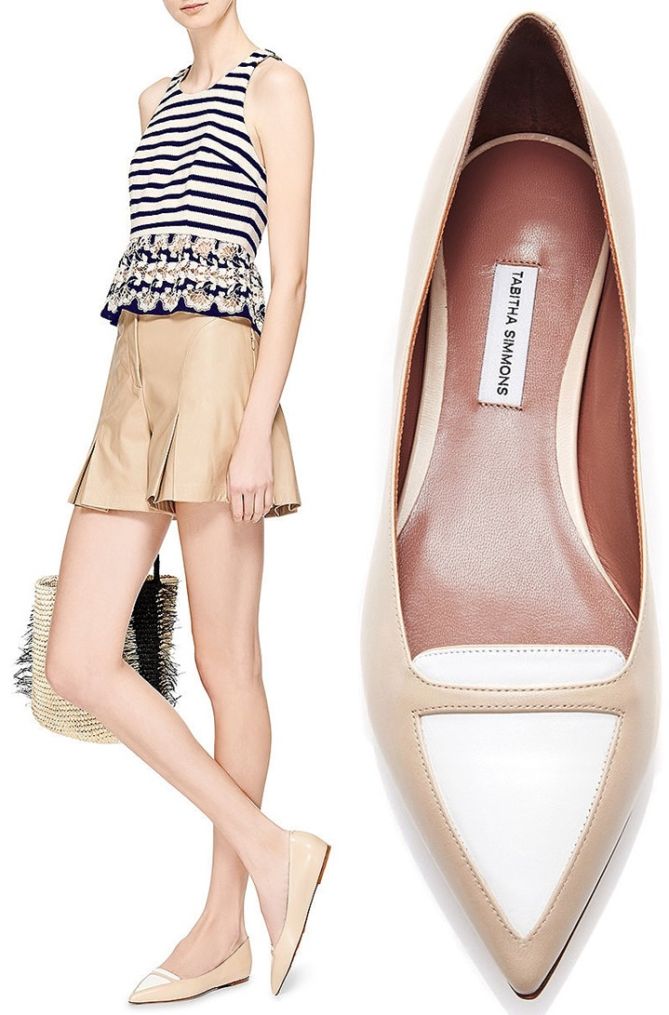 Tabitha Simmons Alexa Flats, $645
You can grab the Alexa online if interested. For the gals on a budget, what I can recommend are these pointed flats from Calvin Klein instead.

Calvin Klein Beatrice Pointed Flats, $109