I'm not into ruffled pieces. I find them a little too flamboyant. I don't like pink either. I think the color is too girly. But here's the thing, I may have to re-evaluate both after seeing these photos of Lily Aldridge.
The model was in New York City to promote Victoria Secret's Swim Special, and to put it in a few words, Lily simply looked fabulous!
She wore a two-piece attire made up of a ruffled pink bandeau and a purple skirt fashioned with flowy asymmetric panels at the bottom. She also capped off the combo with a soft cobalt blue coat and some nude strappy sandals. Altogether, Lily managed to pull off ruffles and pink in the most sophisticated way.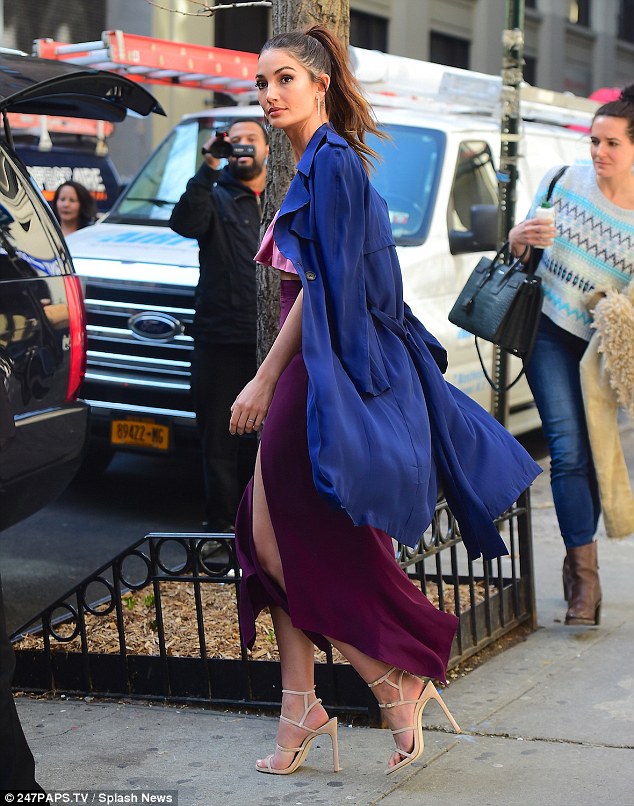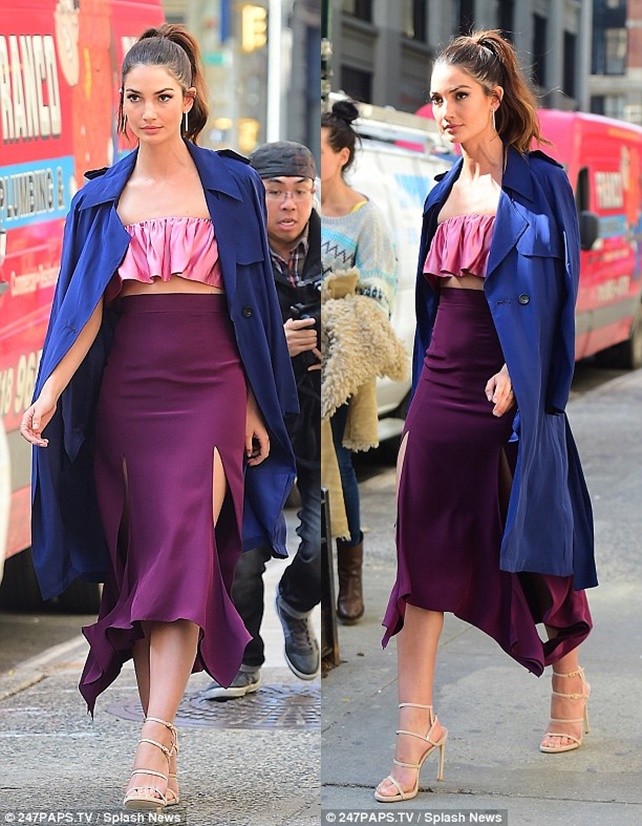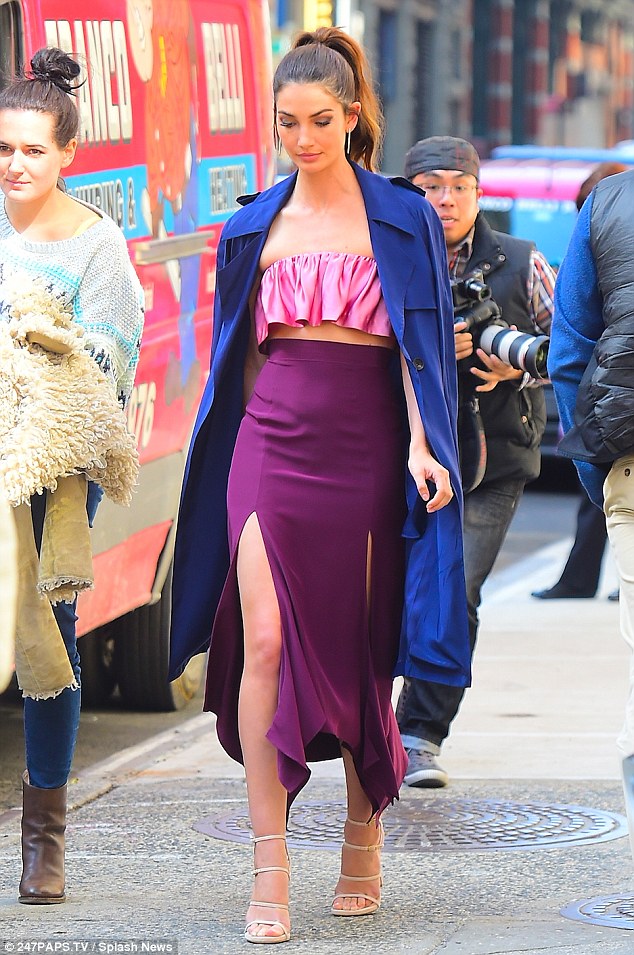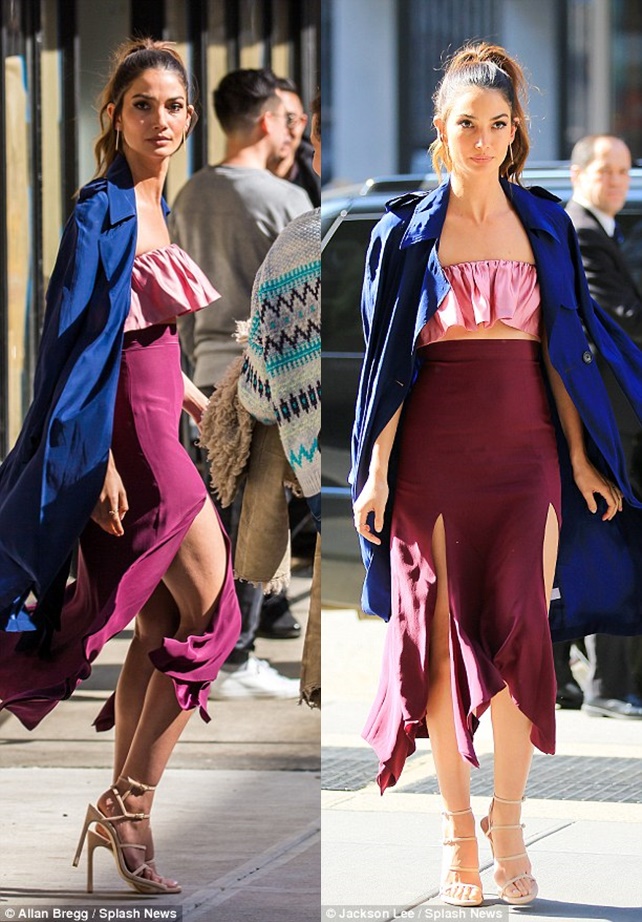 Lily Aldridge promotes Victoria Secret's Swim Special in New York City on March 8, 2016
She looks amazing. Would you agree? And while I hate to admit it, I actually like the colorful outfit. I think the additional of a blue coat did the trick. Yes?
I couldn't find any details on Lily's three-piece getup, but what I can tell you is that her sandals are from Stuart Weitzman. Dubbed as the "Courtesan", the style, if I'm not mistaken, is from several seasons back because you can't find it anywhere.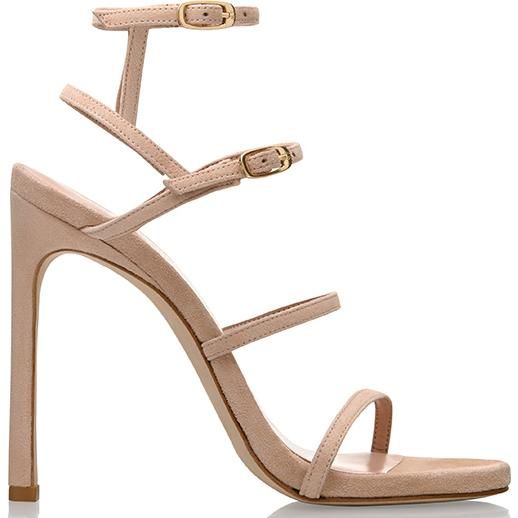 Stuart Weitzman Courtesan Strappy Sandals in Bisque Suede, sold out
If you fancy the silhouette, you can check out the label's current offering. Here are two options you can consider, the "Streamer" and "Galaxy" sandals: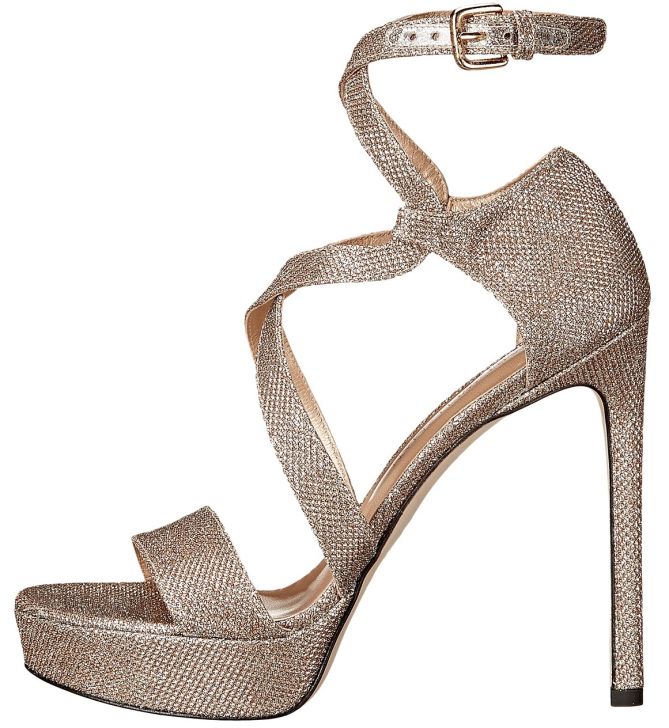 Stuart Weitzman Bridal & Evening Collection Steamer Sandals, $445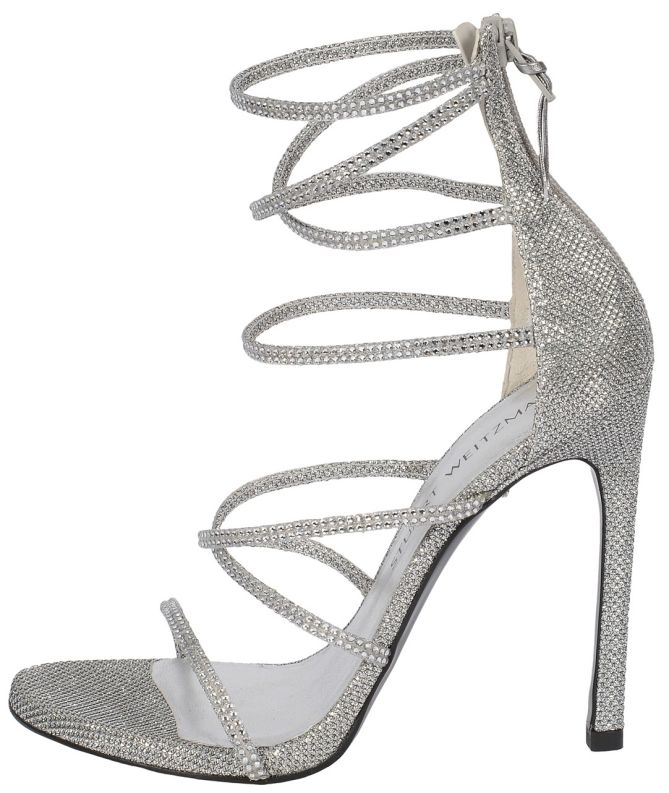 Stuart Weitzman Bridal & Evening Collection Galaxy Sandals, $598
Stuart Weitzman sandals are not cheap, so an alternative like the Schutz "Mindy" below will be a great option to consider. To steal Lily's style, grab a pink bandeau and a purple skirt, then top off the mix with a cobalt blue coat or jacket.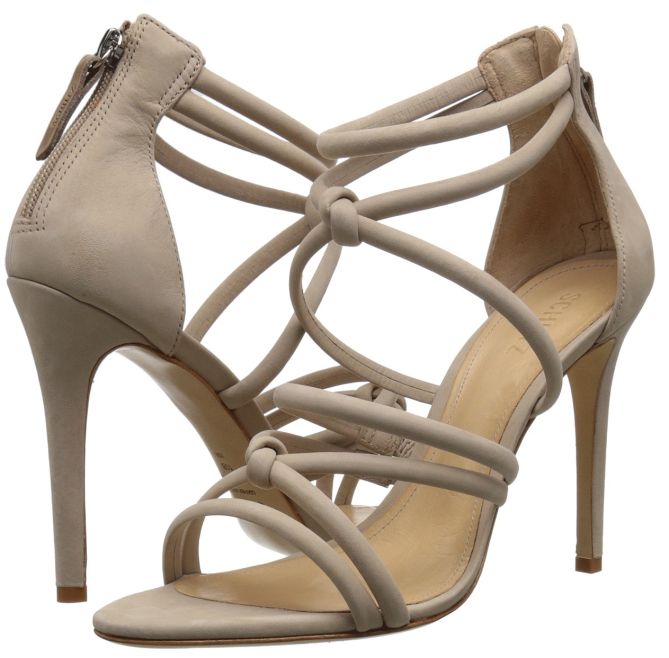 Schutz Mindy Sandals, $190