It appears F1 racecar driver and Formula 1 champion Lewis Hamilton has found himself a new muse — supermodel Petra Nemcova. He was spotted attending the Laureus World Sports Awards in Berlin with Petra and other guests on Sunday evening, and then was seen leaving a hotel with the statuesque model early Monday morning.
As expected, this immediately sparked rumors they spent the night together. Whether or not this is true, I cannot say. But if it is, then let's wait and see what's going to happen next.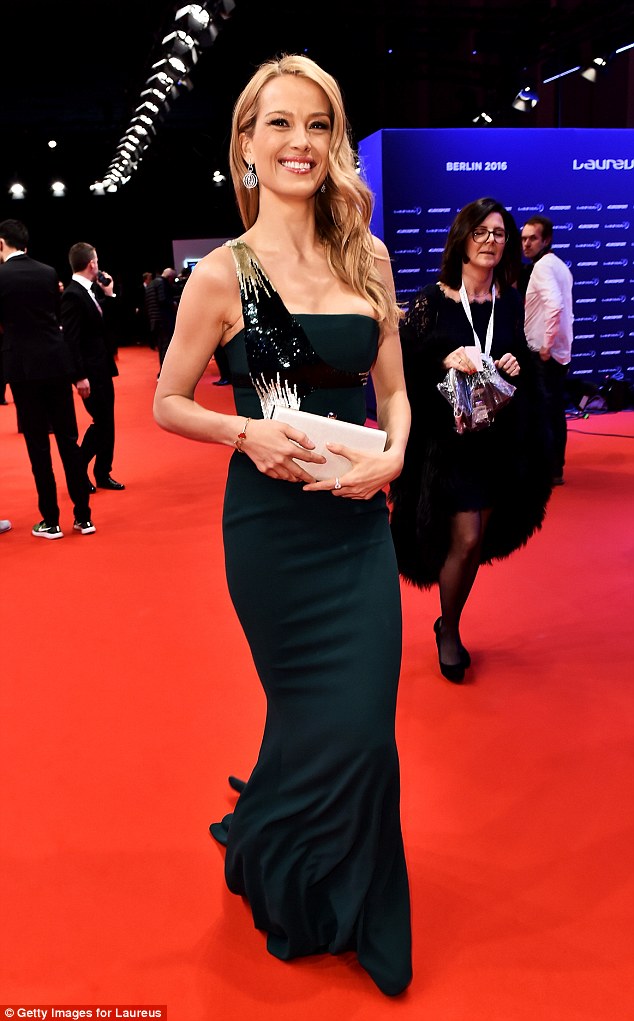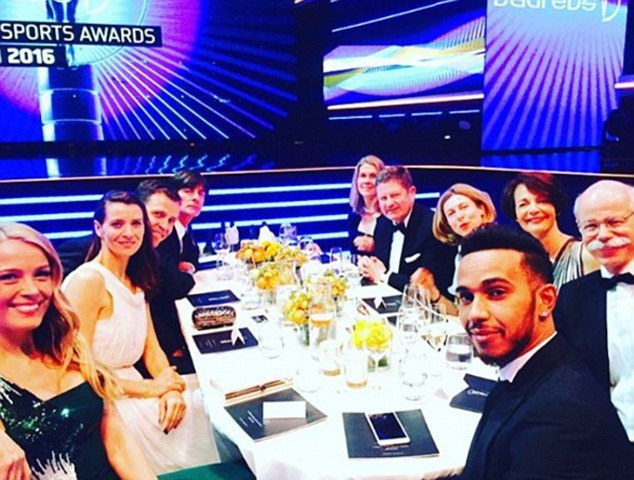 Petra Nemcova and Lewis Hamilton attend the Laureus World Sports Awards in Berlin on April 17, 2016
What do you think, people? Is it a match made in heaven, or is this coupling a total mismatch?
I'd say it's the latter. Yes? I don't see the chemistry between them. Besides, wasn't Petra dating a former Prime Minister? I also heard she was dating a model. Then again, these are all just rumors. Maybe she is, indeed, dating Lewis.
Back to early Monday morning when the two were seen leaving SoHo House in Berlin. Lewis was decked in colorful sneakers and his usual cap-and-sporty-jacket mix while Petra kept it subdued in all-black. She wore black skinny pants, a black blazer, a gray t-shirt, and a pair of black leather OTK boots.
What struck me was how short the boots — which were the "Lowland" from Stuart Weitzman — looked on Petra. They reached just right above her knee caps, making them appear more like knee boots.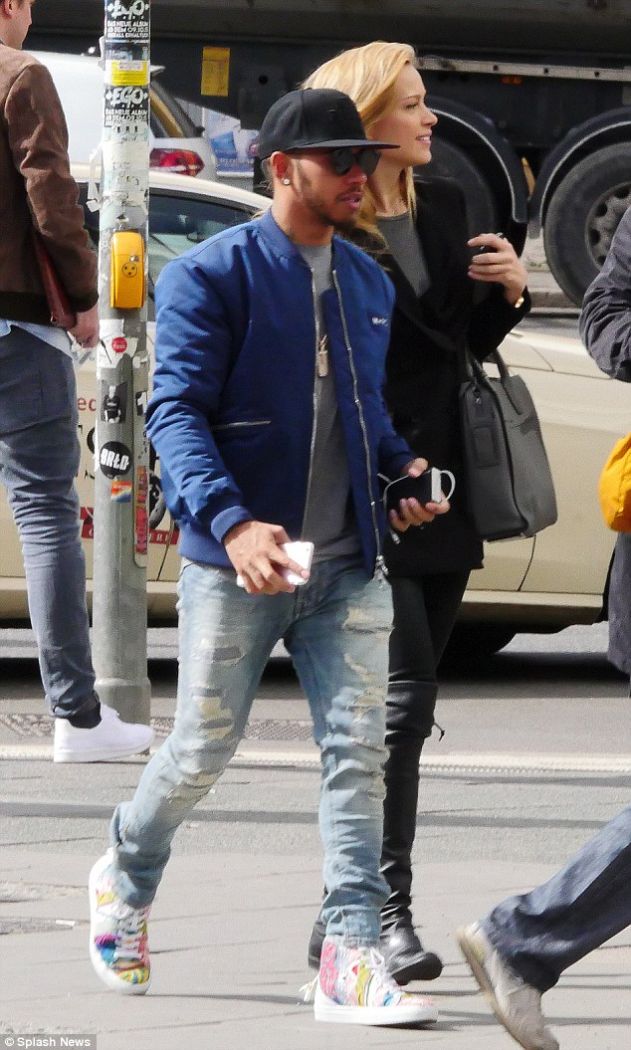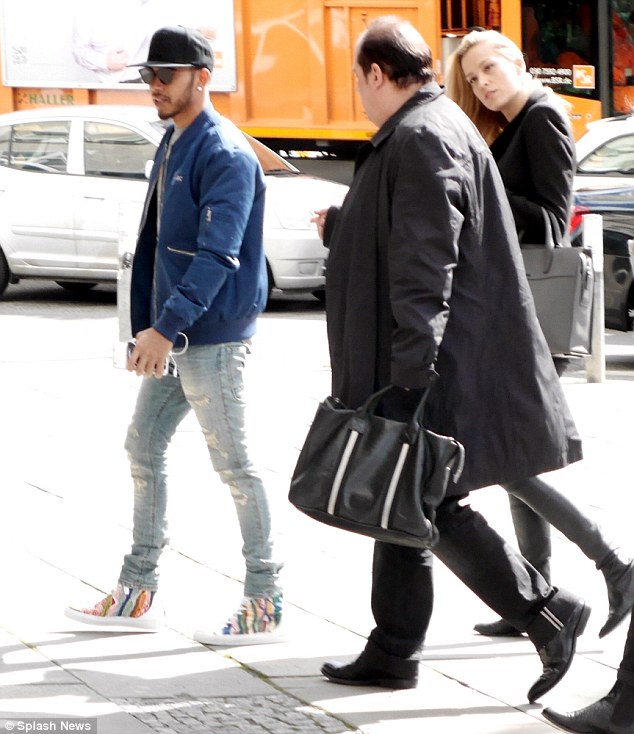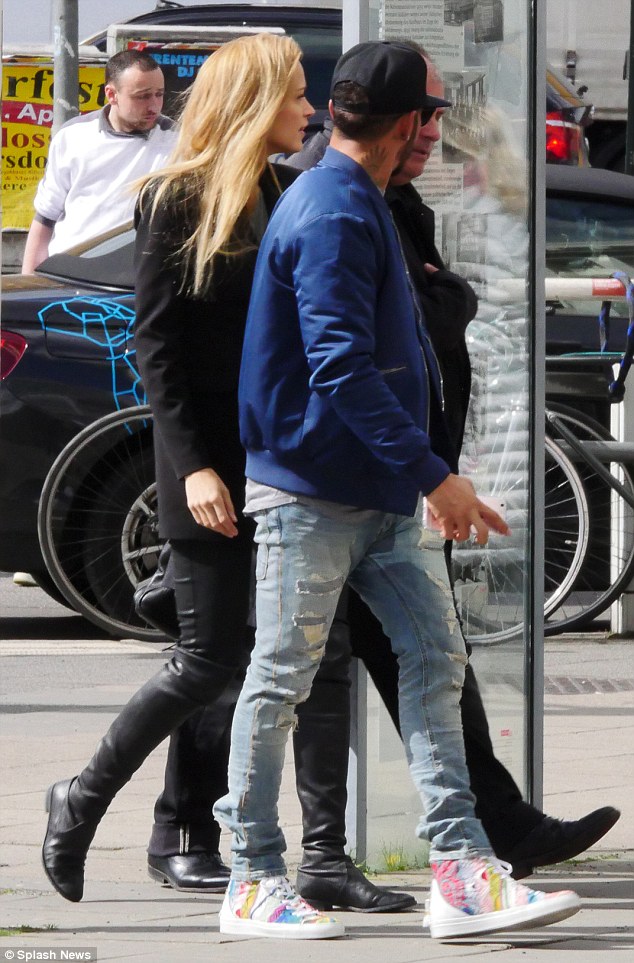 Petra Nemcova and Lewis Hamilton leave the SoHo House Hotel in Berlin together on April 18, 2016
On a short gal, the Lowland will reach your thighs. But if you're almost six feet tall with long legs like Petra here, you shouldn't count on that. On a side note, seeing someone in the black leather version is quite novel since most gals prefer suede. Each material offers a different effect, and Petra's leather version looks edgier. Would you agree?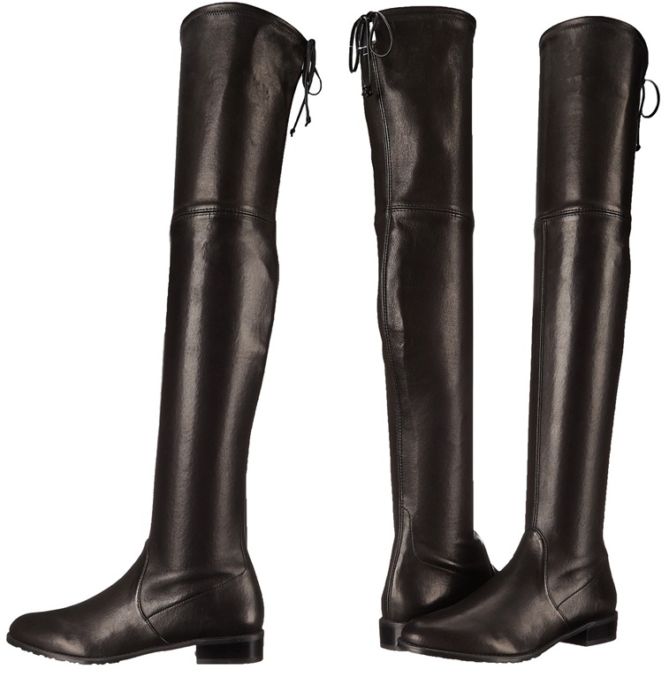 Stuart Weitzman Lowland Boots in Black Leather, $875
The Stuart Weitzman Lowland boots retail at $875 over at Zappos. If you wish to save, you can explore these OTK boots I found at NastyGal. They're a bit chunky, though. Wear with a black blazer and black skinny jeans to steal Petra's style.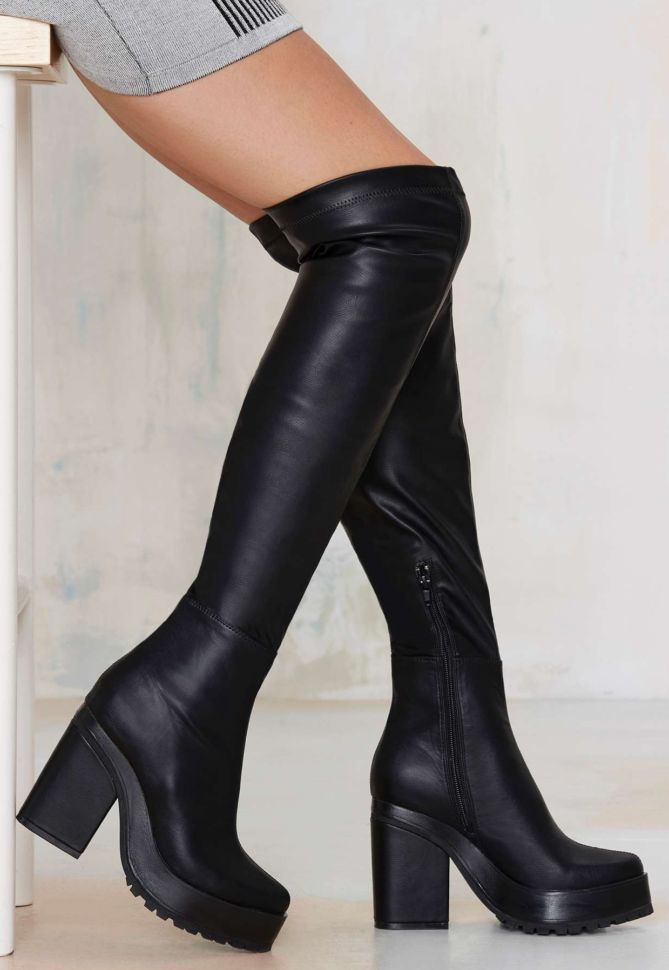 EEight Emi Over the Knee Boots, $148