Hailey Baldwin's boots This is a really busy period full of events. Grammy's Awards and BAFTA took place last night and the New York Fashion Week is still on!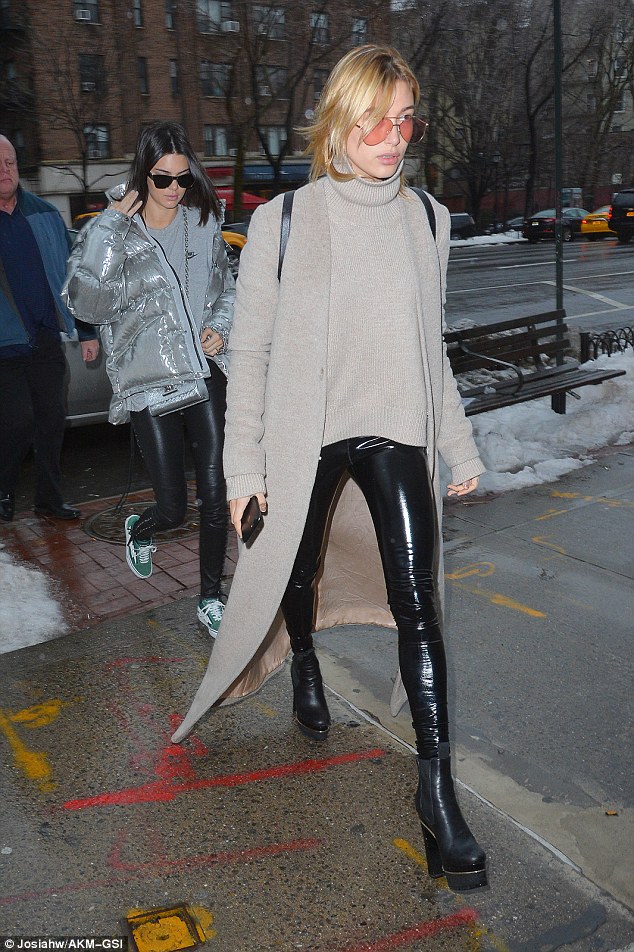 Kendall Jenner and Hailey Baldwin are the most in demand models all over the world. They are always busy and go from one catwalk to another. They are both in New York City now for the fashion shows. They are friends and they decided to have a break together on Sunday.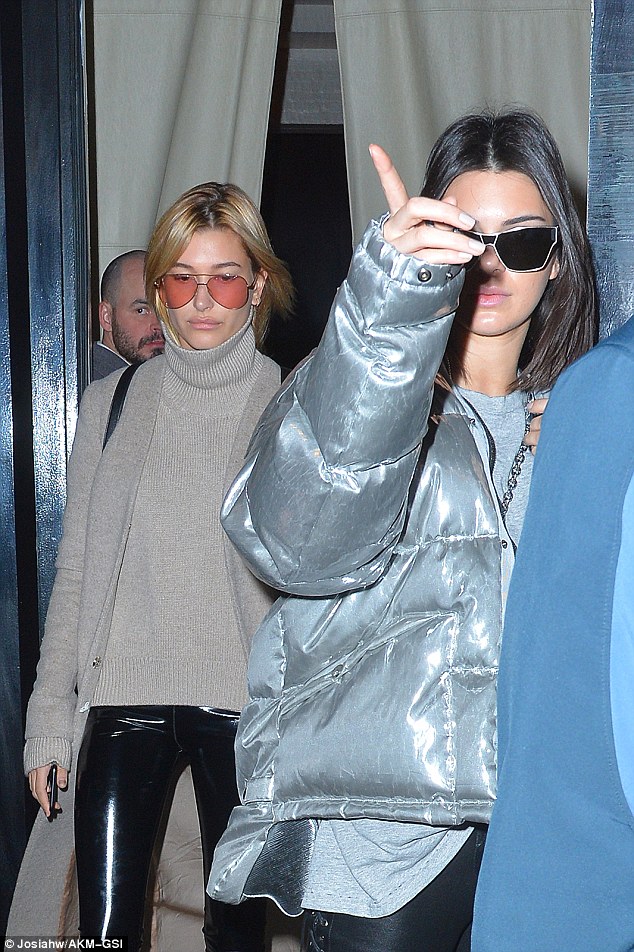 They are always really stylish even in this casual events. Kendall Jenner that is 21 years old had an oversized silver quilted jacket with lace-up leather trousers that showed off her long and very thin legs. She also added a beautiful silver handbang that was perfect with her jacket.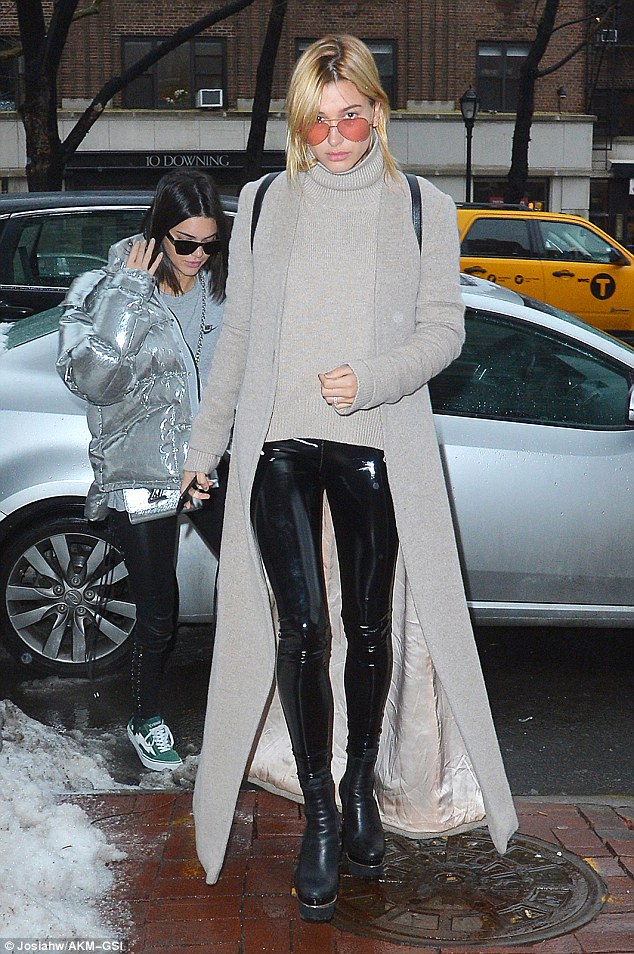 Instead, Hailey Baldwin decided to wear a pair of PVC leggins and a pair of towering ankle boots. These boots have a skyscraper block heel and chunky platform sole, they are perfect with her leggins that are by Philipp Plein. You can easily copy her outfit buying your pair of boots. They are also perfect with dresses and skirts. Then Hailey matched her risque leggings with a demure taupe polo neck and a floor-lenght cardigan.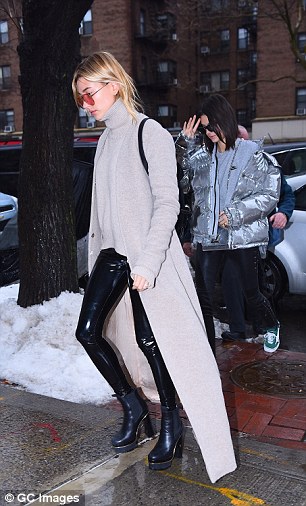 The two top models are really busy during the New York Fashion week but they always look fabulous even if Hailey posted a picture on Instagram of hersef looking weary and saying she is always tired in fittings.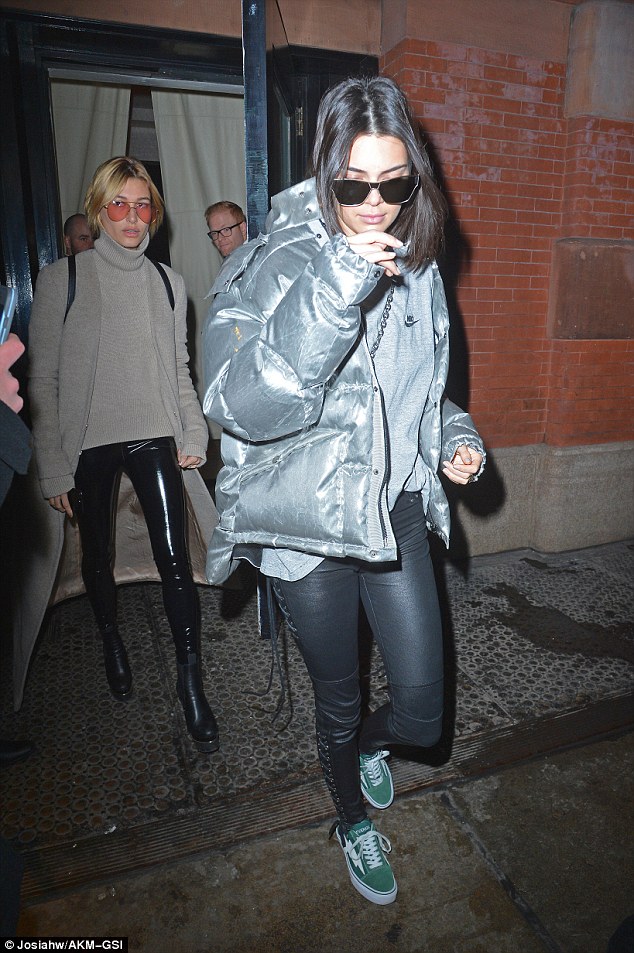 Buy a similar pair for less clicking below.