The 26-year-old singer Rita Ora was spotted in Los Angeles last friday night. She enjoyed a casual night out in LA.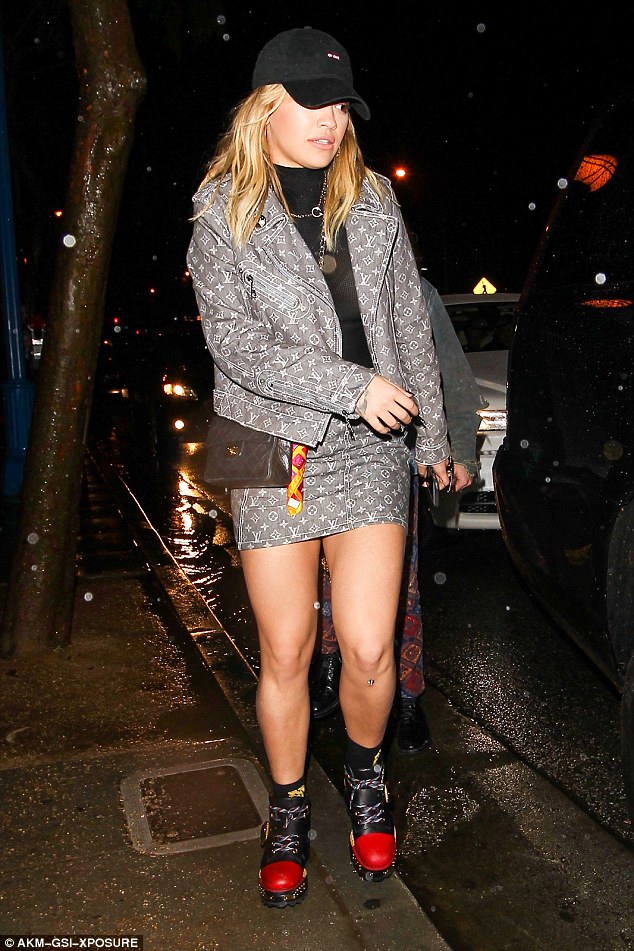 Her outfit was head-to-toe Louis Vuitton she was casual and really particular. She recently joined the famous show America's Next Top Model, infact her look is always on point. She showed off her curves last friday night. She decided to wear a monogrammed miniskirt matched with a jacket with the same Louis Vuitton logo.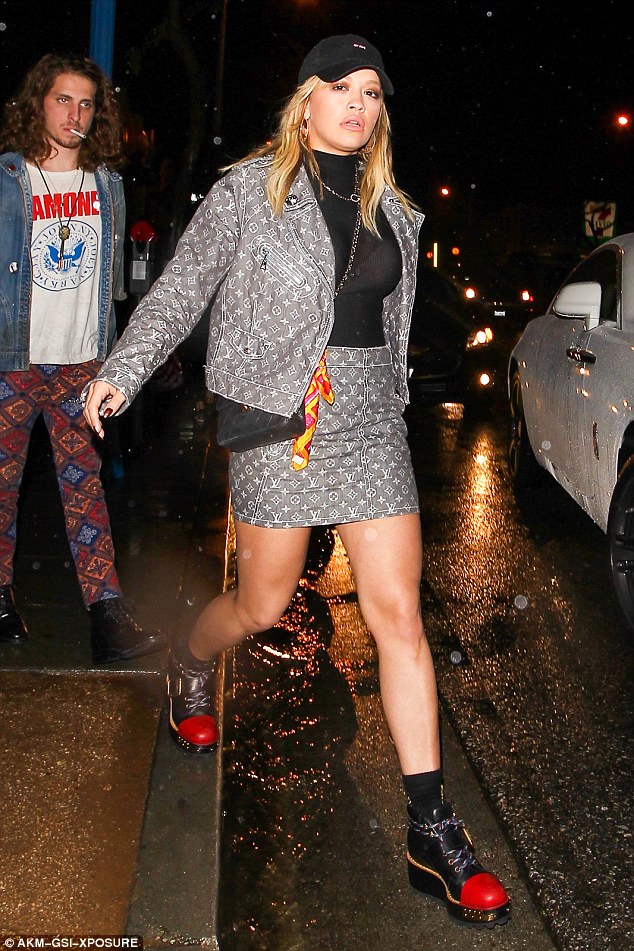 Then Rita decided to add to her look some tomboy chic accessories. She had a baseball cap, a chain necklace and hoop earrings. She is in grey and black but she added a particular detail to her feet a pair of red tipped boots. These are a precious boots by Prada.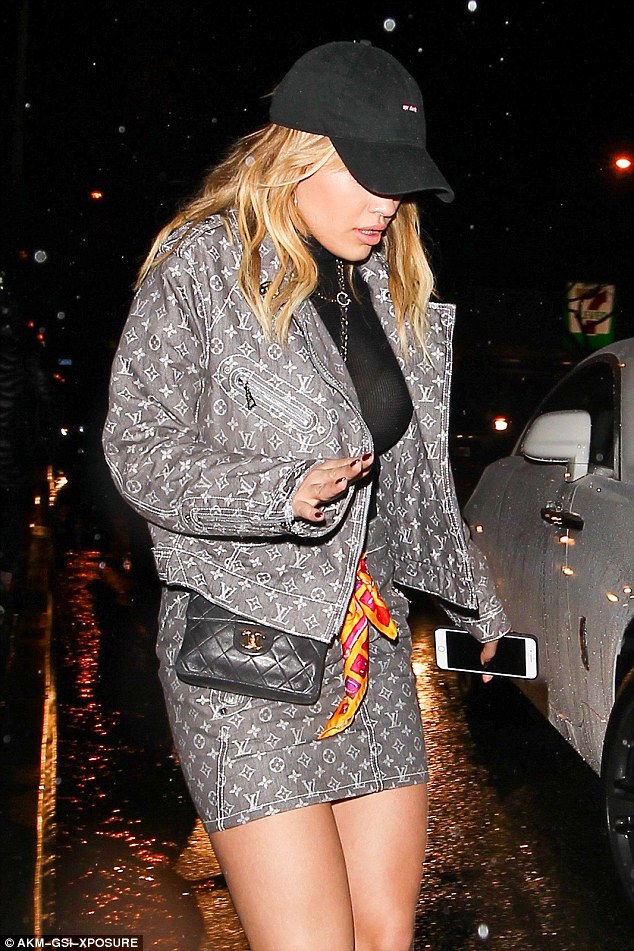 These boots are a trend for this season a lot of designers have produced boots like these and you can get your own pair to be trendy. This pair of boots has a 90s grunge feel and are perfect with the outfit of Rita Ora. This is an electic look.

Also the bag she wore is super elegant. Her hair was down and slightly wavy. She enjoyed a night out with her friends before the start of busy weeks of promotional events.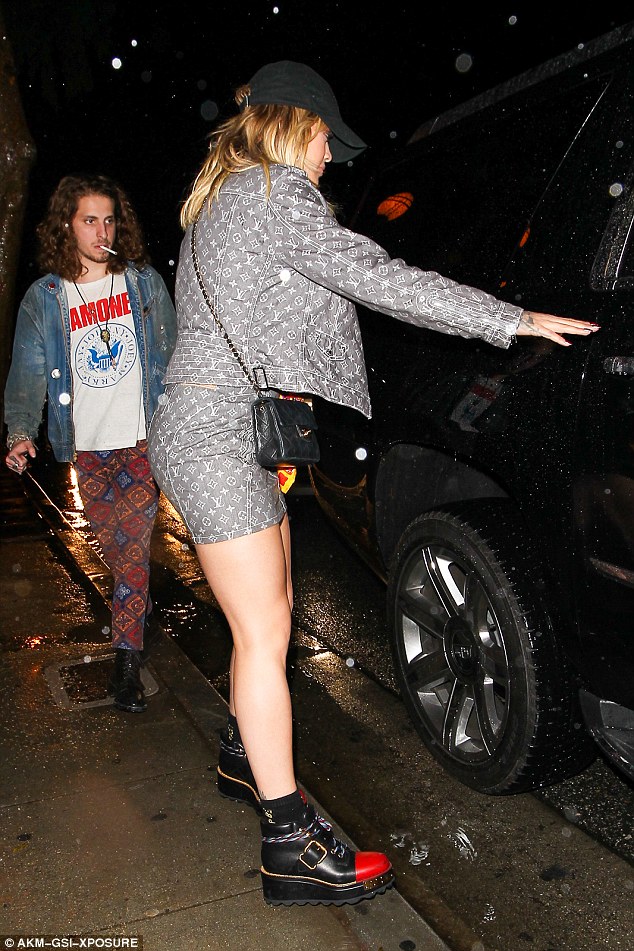 She has a career in the world of music and fashion but lately she has also started concentrating on film industry. She appeared in the film adaptation of the best-selling novel fifty Shades of Grey as Christian Grey's sister Mia.
You can buy similar boots for less clicking below.