Frankie Essex looked very good in her way to the beach of Abu Dhabi on Sunday. The 28-years-old woman showed a beautiful curvy figure in her Grecian white and gold long dress.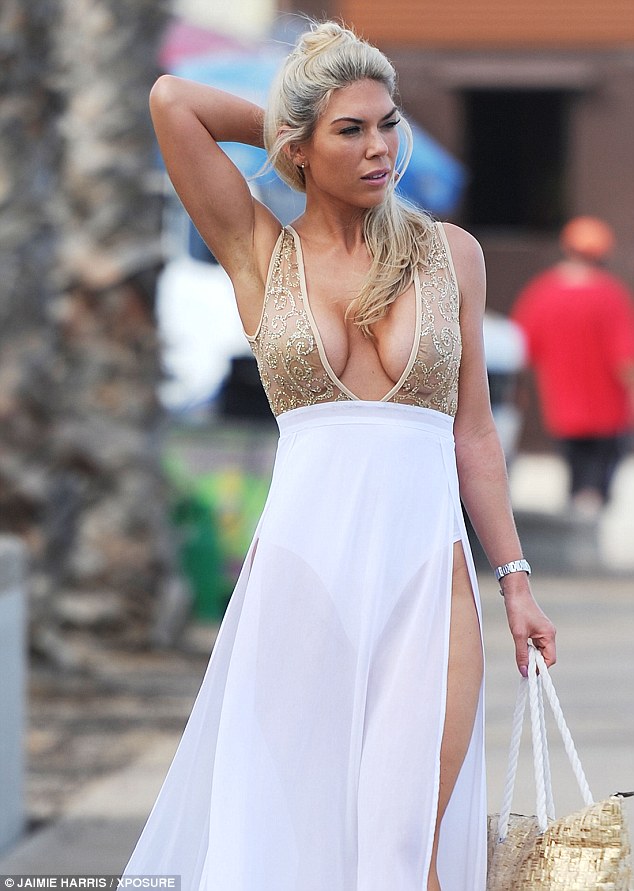 Parts of her body was uncovered (maybe because she would like to show her beautiful body after launching her first fitness DVD) and we can see that under the dress she wore a swimsuit inpired undergarment that hugged her curves. She carried a gold beach bag with rope detailing in her hand.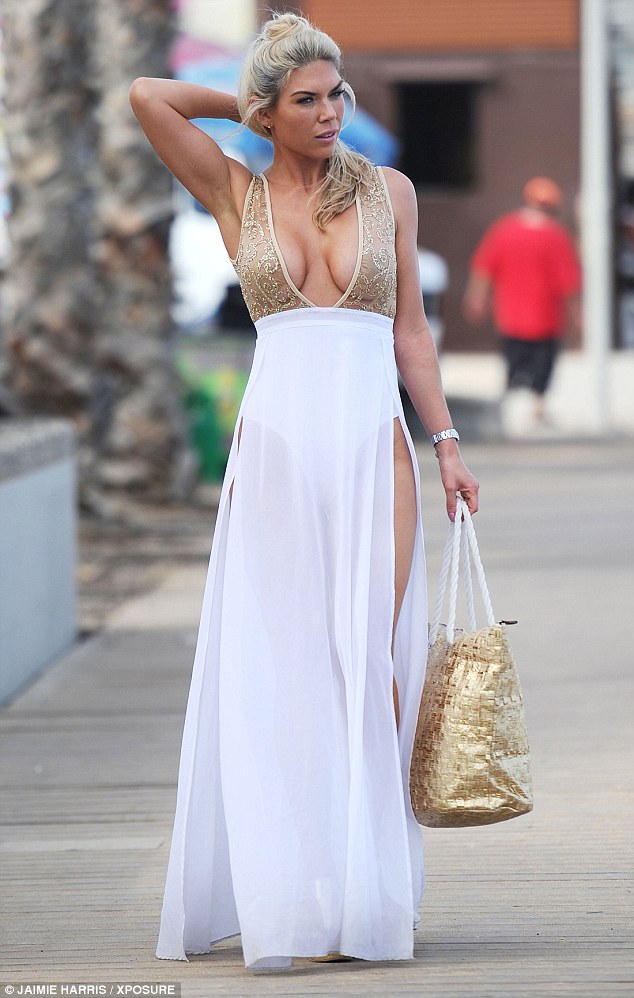 But let's have a look at her pair of shoes. She decided to match her dress with a pair of sky-high soft metallic cork platform wedges. We know that now winter it's coming and this is not the pair of shoes you would like to wear but you may be interested in buying it for next summer or for tropical Christmas holidays. You can always escape cold places like Frankie did.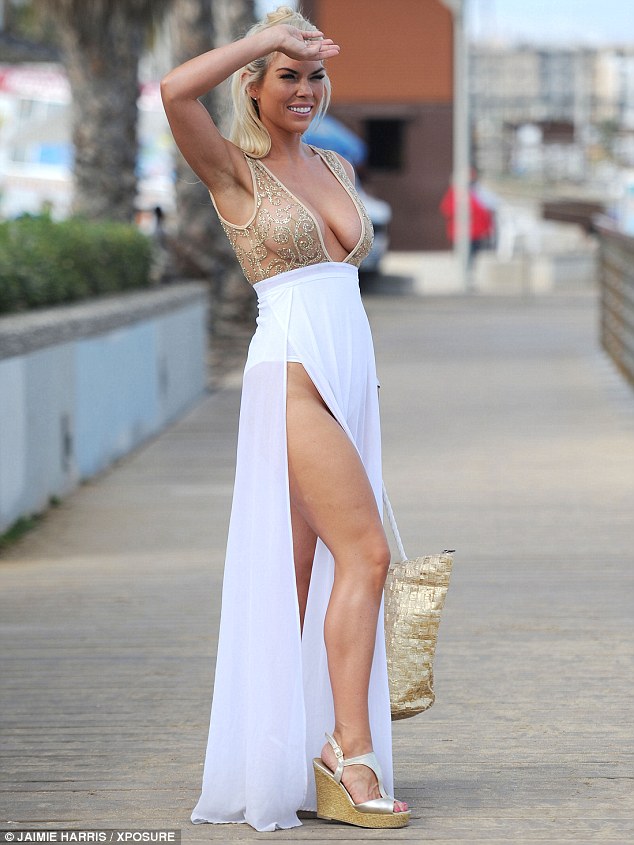 This pair of gold wedges are by Roberto Vianni and these shoes are perfect for a long and white dress for a pool party or just to reach the beach.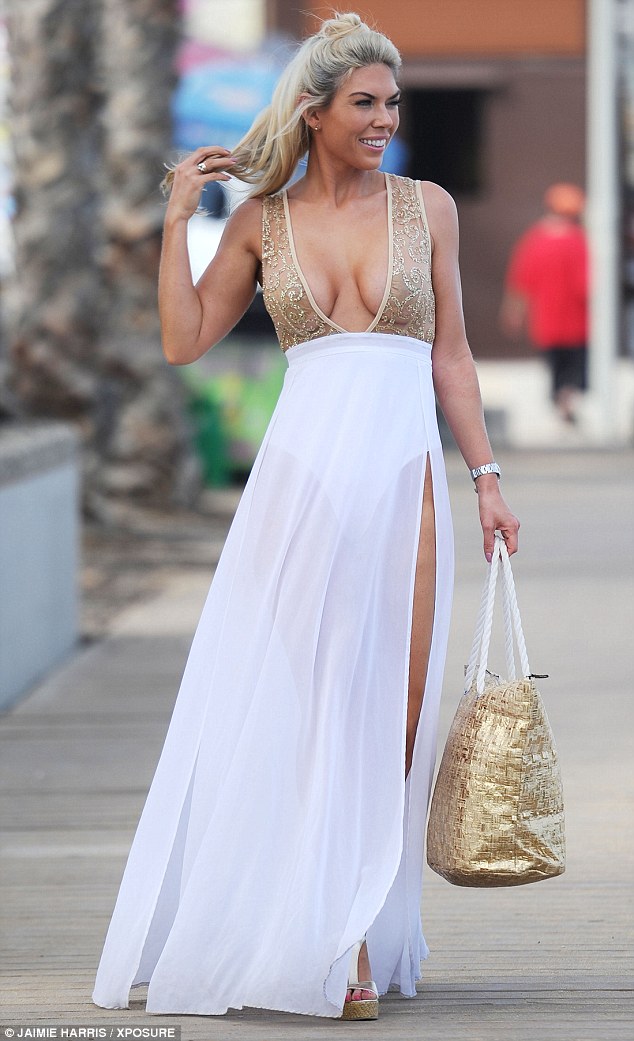 Frakie's make-up was perfect and also her hair with a top knot, pinned into place at the top of her head leaving the other part of her blonde hair down.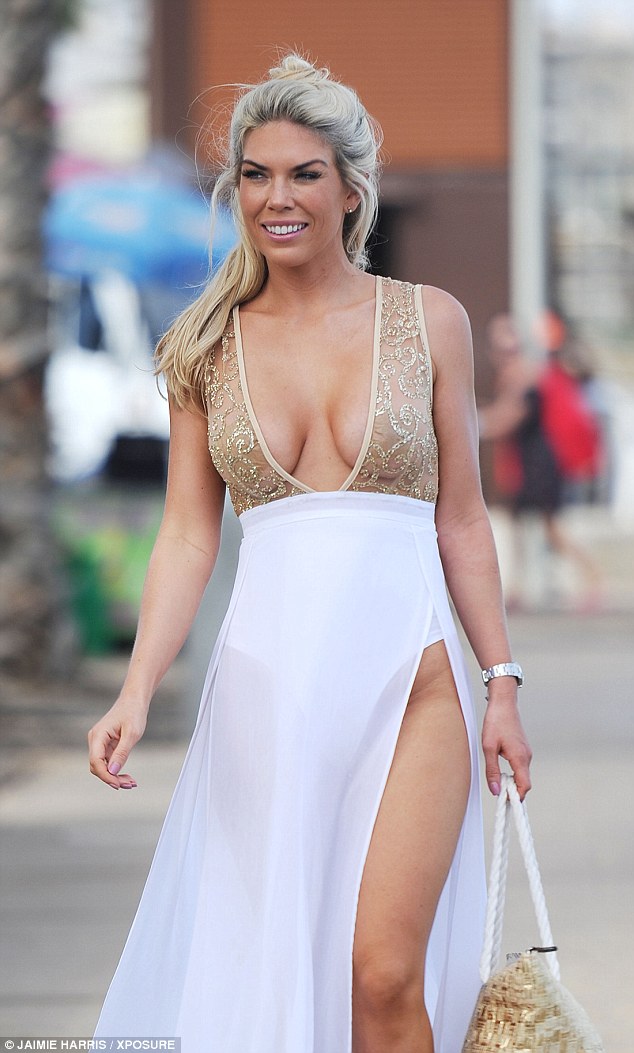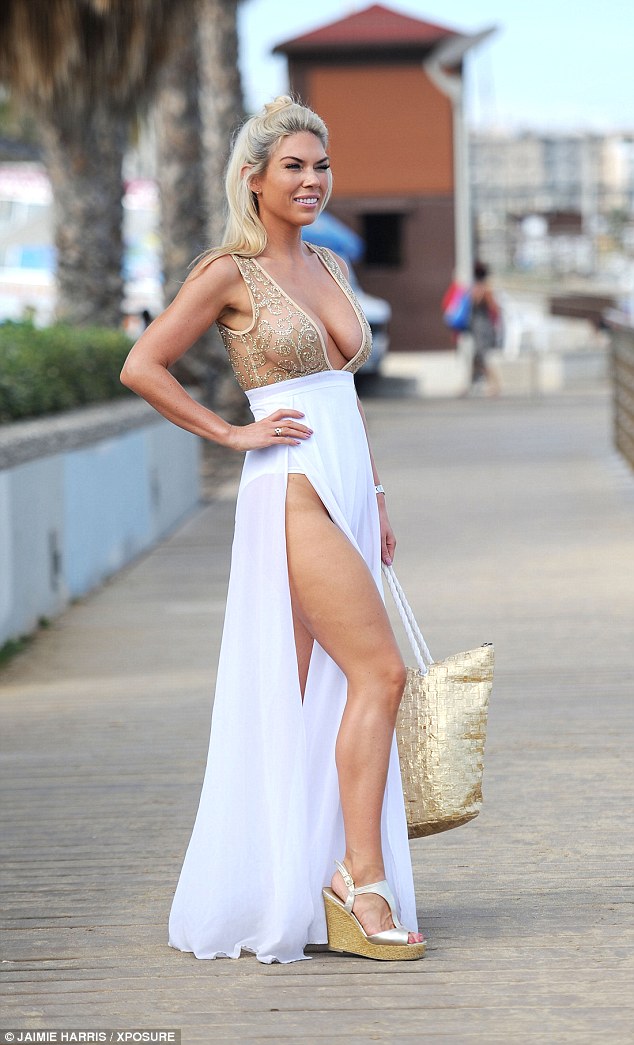 You can buy Frankie wedge clicking below. Now are in special price!