Queen Letizia of Spain showed off a beautiful silhouette and look during the ceremony of the country's National Sports Awards.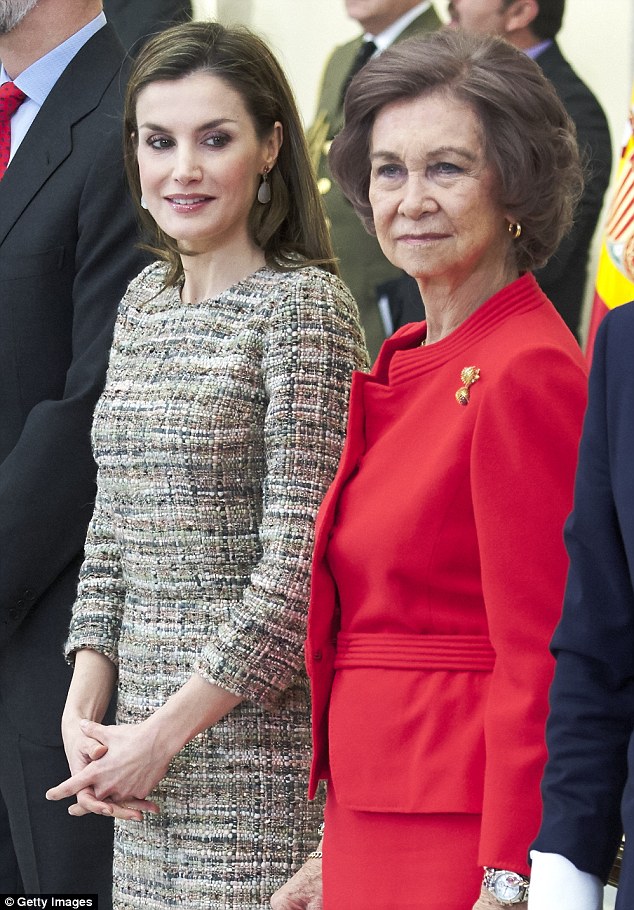 She wasn't alone infact she attended the ceremony with her mother-in-law Sofia, who was the queen consort until her husband, Juan Carlos I abdicated in 2014. They were both really chic and glamorous. But let's focus on Letizia's outfit.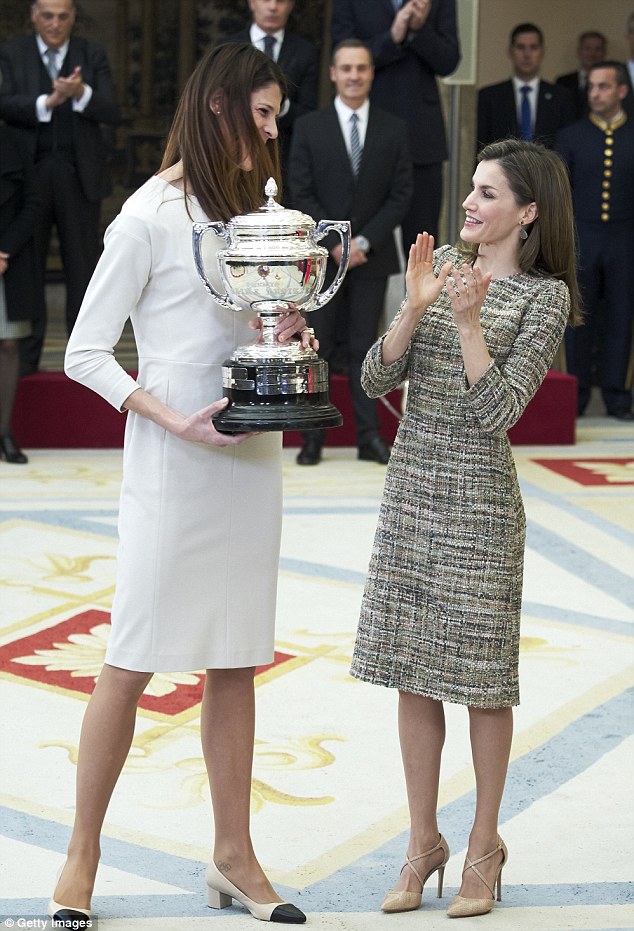 Her look was absolutely regal and perfect for her silhouette. She wore a mushroom-coloured tweed dress that showed off her trim figure. She added a pair of cross-front patent heels to her look.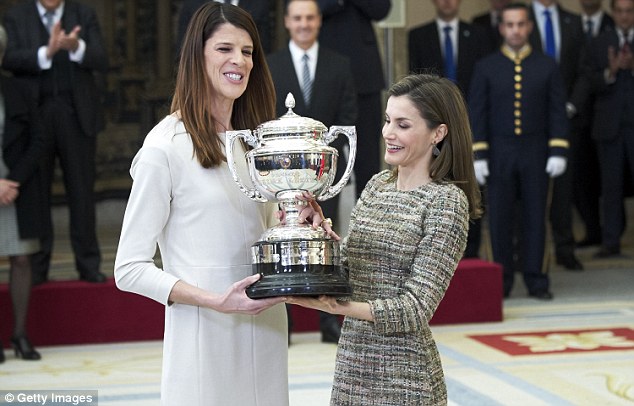 The queen is well known all around the world for her great sense of fashion and style and this outfit confirmed this. The pair of shoes she wore are by Magrit, in this way she supported her country choosing a Spanish brand for the event. These nude heels are perfect with her dress but remember that it's also a must-have.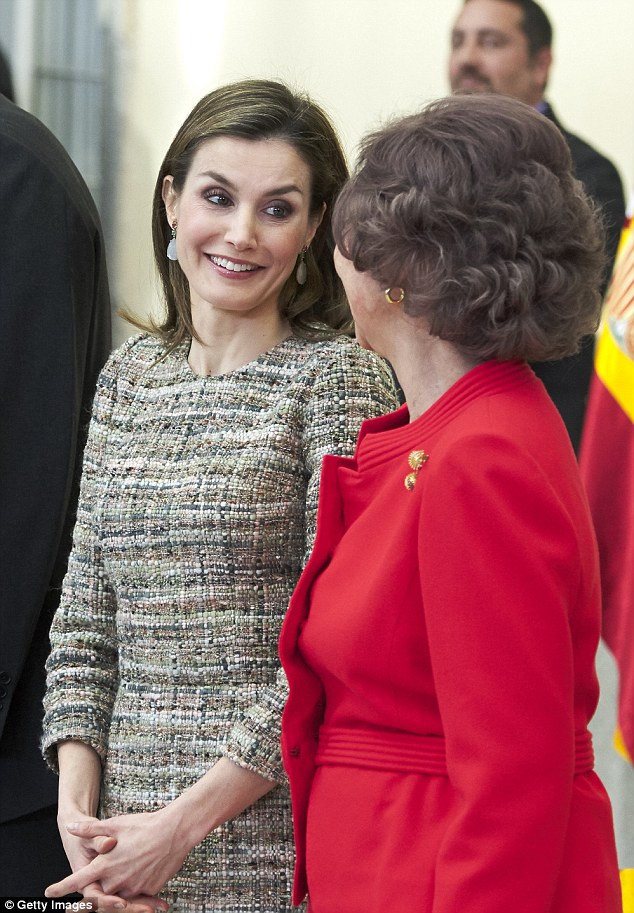 They are perfect for every kind of combination. The double-strap crossover design added an extra interest to the shoes and also underline the foot.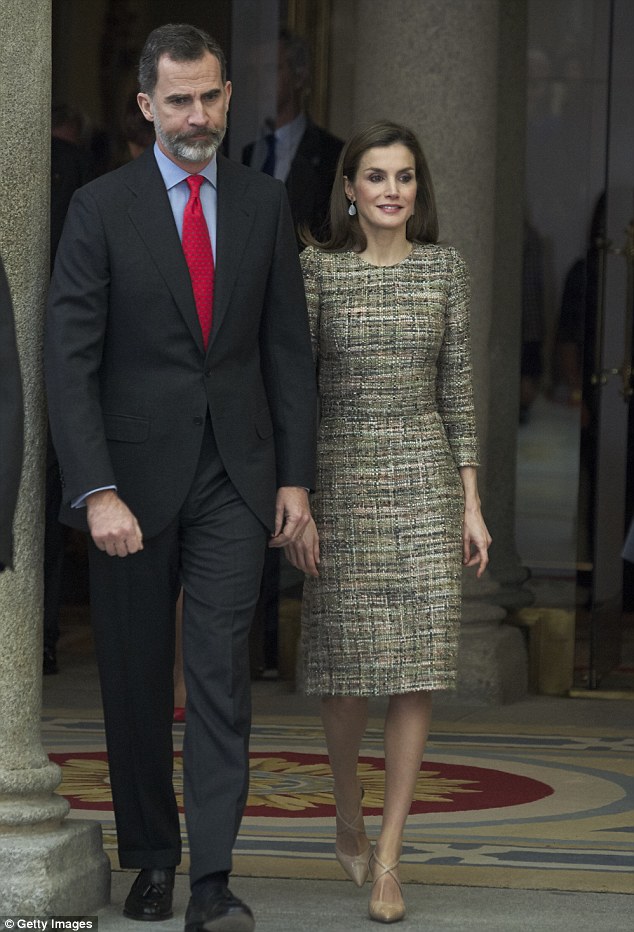 You can also find the same pair of shoes by Louboutin, but there are also cheaper versions. Her mother-in-law wore a crimson skirt suit and a pair of subtle gold hoop earrings. Then, also Letizia's husband and King Juan Carlos I joined the ceremony.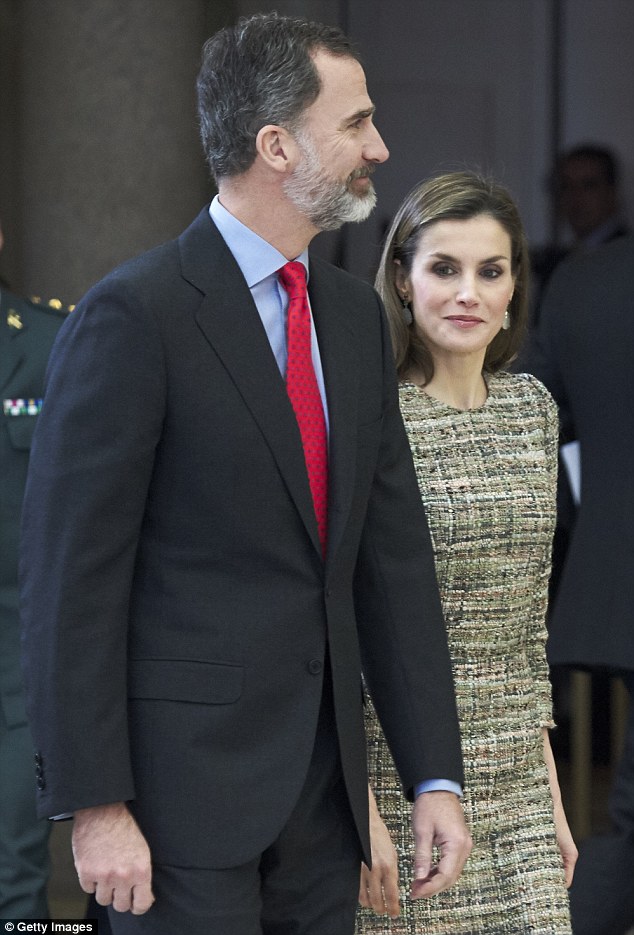 Also other important personalities attended the National Sports Awards like the Minister of Education, Culture and Sport, the Secretary of State for Education, Vocational and Universities and so much more.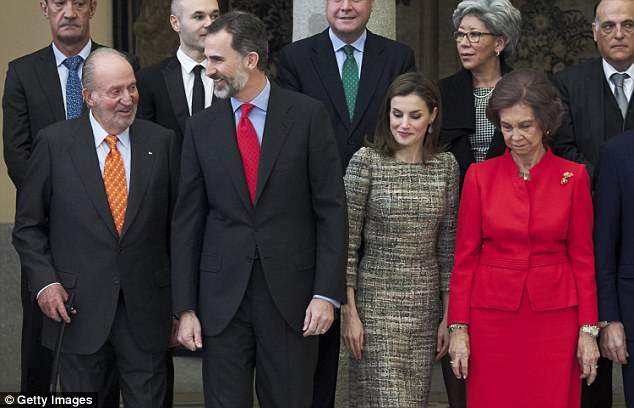 You can copy queen's Letitia look for less clicking below.