Lily Rose Deep was spotted in Los Angeles last Thursday. She was at the café Joan's On Third to have lunch with friends.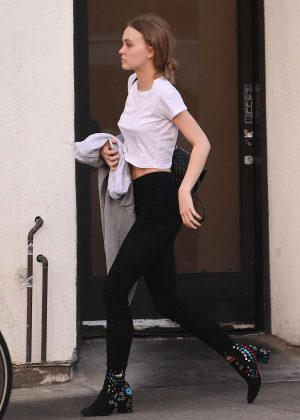 But unexpectedly she met her pal Tallulah Willis and both looked happy and surprised at the same time. Tallulah is the daughter of Demi Moore and she was already seated with her little pooch. She explained on Instagram that this was her bday present to herself.
But let's have a look at Lily Rose outfit. Her look was casual as she was just going out with friends. She is really beautiful and really think, she is only 17 years old but she is already a model for Chanel. She wore a cropped white hoodie and a pair of black skinny trousers, cut-off at the ankle. She added to this casual outfit a pair of beautiful black suede ankle boots decorated with silver and blue moons, stars and planet. These boots added a touch of glam to her outfit.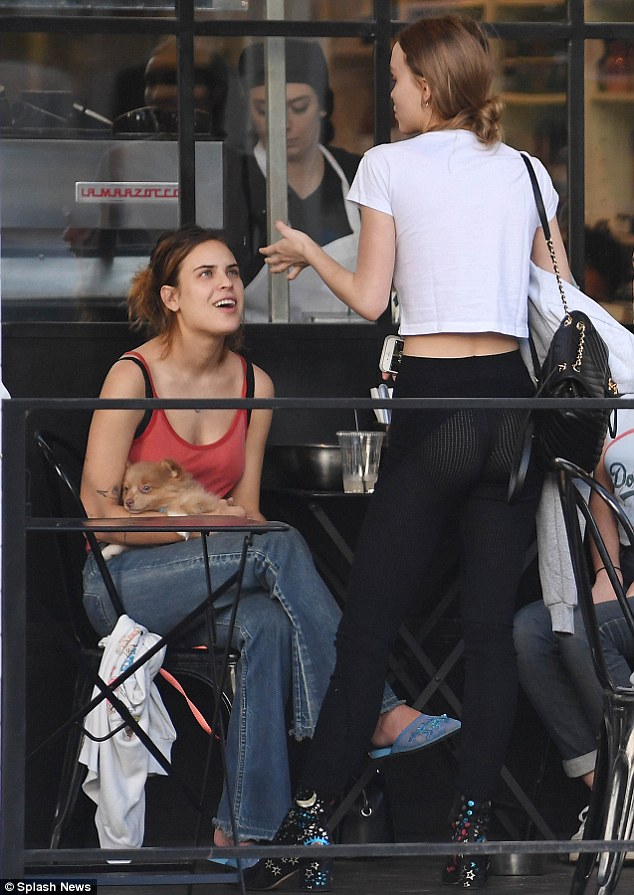 This are the Astronomy boots by Valentino. She is really stylish and she couldn't wear a different pair of ankle boots. We really love this off-duty look of Lily Rose. At the last Chanel fashion show she was the main attraction at the event, but she is also a rising actress. She is really beautiful even in this casual style leaving her make up and her hair natural.