Leslie Mann definitely didn't let her co-stars in the upcoming movie The Other Woman, outshine her during the premier of the said film helt at the Pathe Tuschinski Theater in Amsterdam, on Tuesday, April 1. The actress looked really glammed up as she posed with her equally stunning co-stars Cameron Diaz and Kate Upton.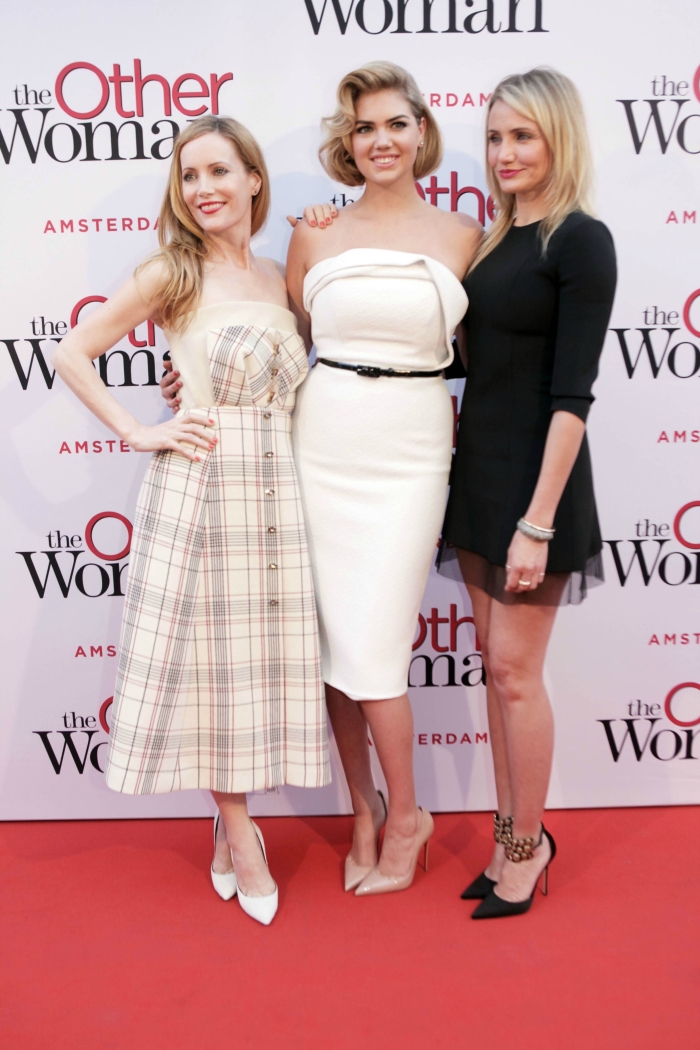 The gorgeous actresses star in the 20th Century Fox's romantic comedy, which centers on a wife who befriends two other women after she discovers they are her husband's mistresses. Together, they plot their revenge. Game of Thrones' Nikolaj Coster-Waldau plays the role of the husband.
When asked about her on-screen love scenes with Nikolaj, Leslie was very direct to say that she was super excited to make out with the hunk actor but her body did not cooperate. "I was so excited to make out with him, and then we did the kissing scene and he's got this scruff, and I got red, but not just red — I broke out into full hives. And they thought maybe it was his aftershave or something. And we did it again, and I broke out in hives again."
The actress, who's married to Judd Apatow for 17 years, sounded really cool while sharing her experience about her and Nikolaj's love scene. "You know how actors are like, 'Yeah, it's really technical. Sex scenes are just so technical. Work.' And I'm like, 'That's bulls***.'"
During the premier held in Amsterdam, Leslie wore a Jimmy Choo Lilt pumps which totally complemented her Delpozo A-line strapless dress in double faced wool crepe checkered print with a boned bodice, seamed pockets and snap button front. He rhair was left dow in a side-part, slightly curled at the ends and she also accesorized with the perfect classic red pout.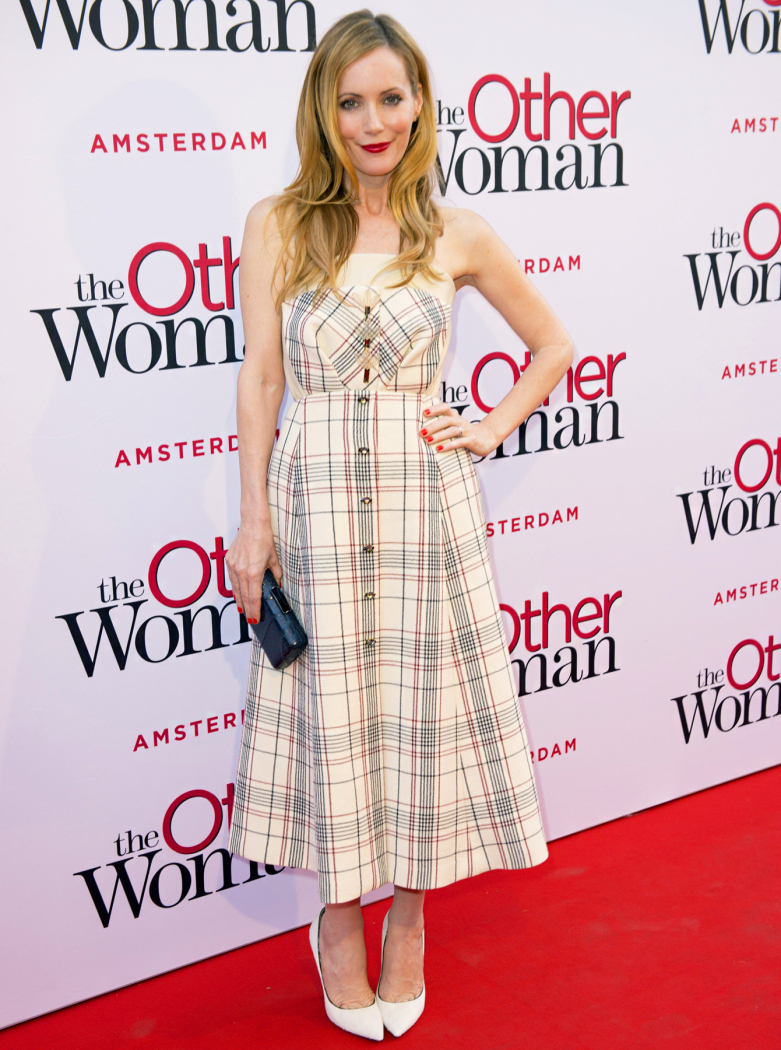 How do you like Leslie's cutesy pumps?  It's from the Fall 2013 collection featuring white calf hair, anthracite metallic 105mm heel and black patent leather trim. You can actually get it at a discounted price at MyTheresa.com.