She was seen needing the help of a walker last week after being bedridden due to complications from her fifth endometriosis surgery a month ago. But on Sunday, Lena Dunham was back on her feet as she was seen leaving her New York City pad for the airport. The 31-year-old actress wore blue and red plaid pajamas with a jean jacket over them and carried a simple blue purse with a light backpack.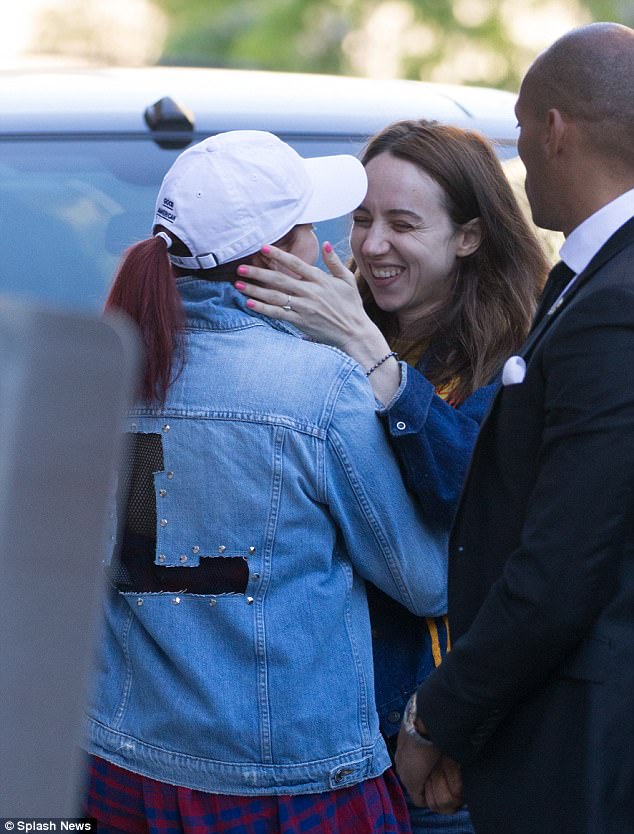 A friend helped the Girls creator with her luggage before they embraced with a big hug to say goodbye.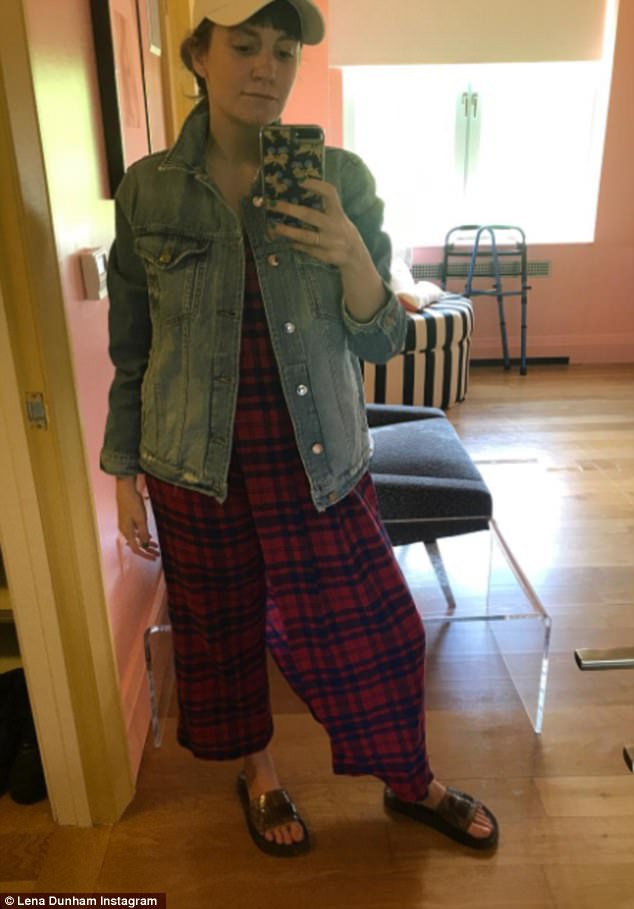 The star took to Instagram to update fans on what she's been up to while on bed rest, telling her 3.3 million followers, 'You are now meeting the dark underbelly of my stuck-in-bed times- internet shopping like a self pity fiend.' She justified her purchases by saying 'It's always women designers who are pushing the ball forward (is my excuse!).'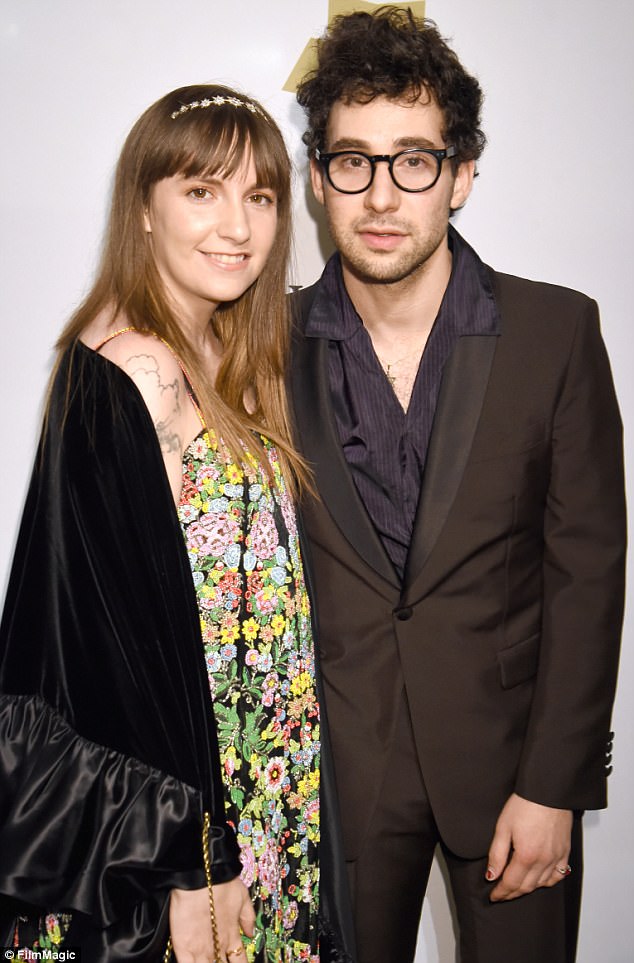 She has been in a long term relationship with Bleachers singer Jack Antonoff for half a decade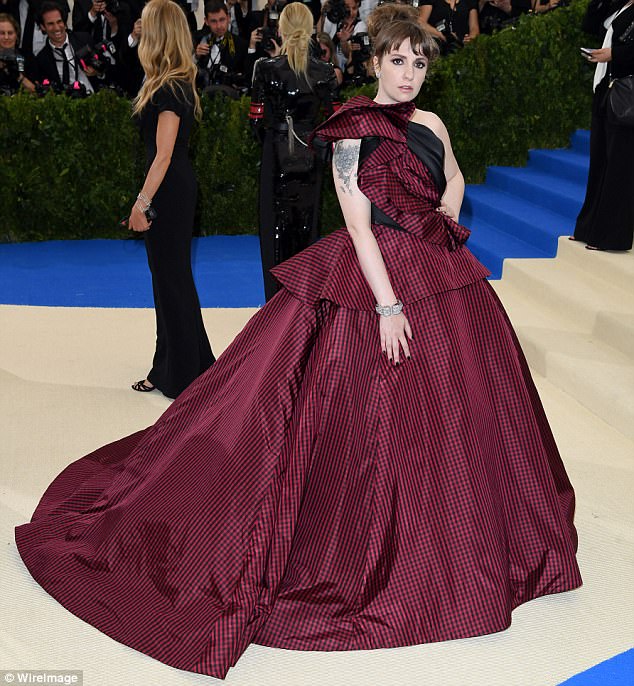 In April the star announced she was cured of endometriosis. But during the Met Gala on May 1, Lena was taken to the emergency room in extreme pain.
On May 20, Lena announced she'd had to cancel her upcoming Lenny IRL tour, due to the health scare. After previously saying that she was free of endometriosis, a disorder where tissue grows outside a female's uterus, the star revealed on Facebook that it had returned, and left her in the 'greatest amount of physical pain.' 'I have been so excited to see you all on our Lenny IRL tour. During these dark political days, this has been a ray of sunshine for me,' she began.
Lena then addressed her health and her desire to give her complete self, something she felt she could not do at the moment. 'My body, which I've worked through all kinds of pain for many years, just doesn't have what it takes to do this tour.'  Lena was far more hopeful In April, when she she wrote in her Lenny Letter: 'There was no endometriosis left. Between my surgeries and hormonal intervention, I was disease-free.
'That doesn't mean it can never return, but for now, once my sutures have been removed and my bruises have changed . . . I will be healthy.' As for the six-city tour, Lena promised her fans that they would fully be refunded.  Portions of her proceeds were set to help several organizations that would 'make sure young women get the arts education they deserve.' Since the cancellation of the tour, Lena vowed to donate personally.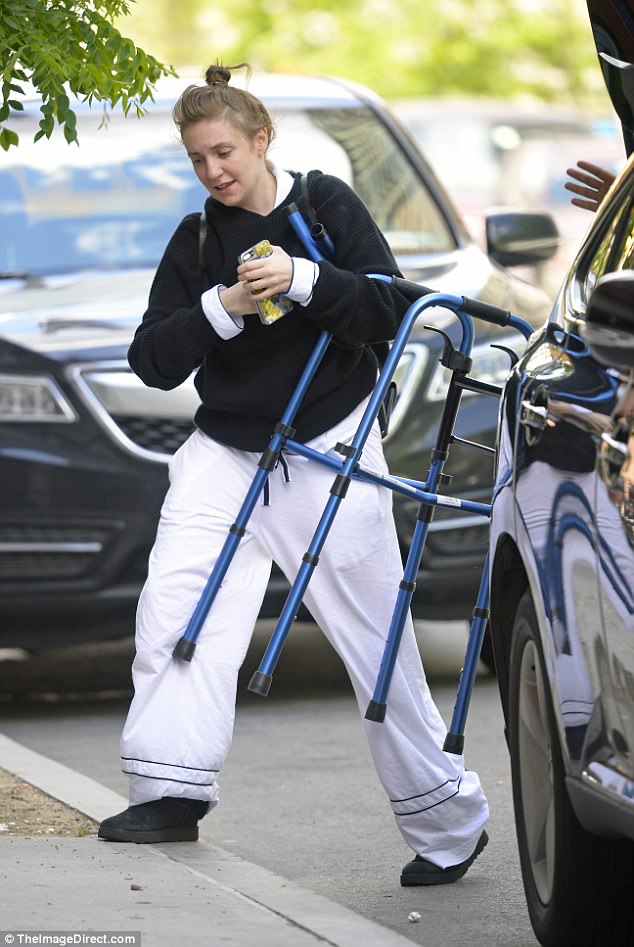 Lena Dunham was spotted carrying a walker into her apartment in Brooklyn, New York, on Friday as she continues to recover from complications of endometriosis surgery.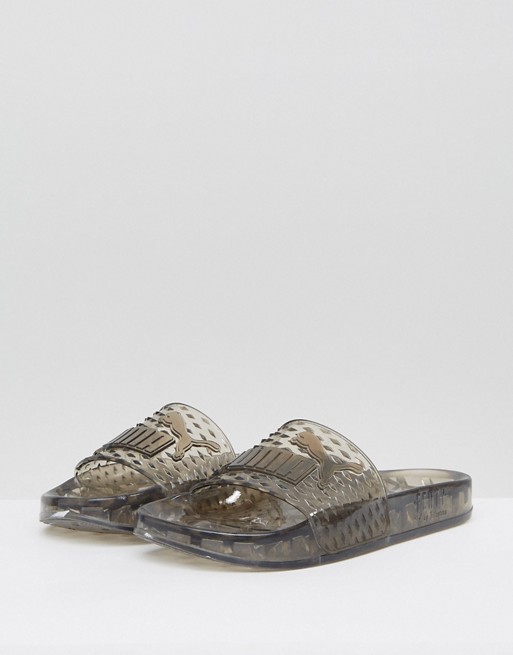 Spotted on the feet of Lena Dunham, Rihanna's jelly sliders are our must-have shoe for SS17. They're basically the sandals you coveted as a nineties kids… but better!
Costing only $84 and available to buy right now from Asos, it's safe to say that we'll be snapping a pair up, stat.
Simply click the link to your right to shop them now! Style them a la Lena, with baggy bottoms and a denim jacket for a daytime look or team them with your bikini when you're poolside. Whatever you do, comfort is guaranteed. If you want more where that came from, click through our carousel below to shop more jelly picks: