She went for all out glamour at the Years of MariaCarla party on Friday night in a black bandeau gown with sexy cut out detailing. But model Joan Smalls, 29, went for grunge chic in a more casual ensemble as she exited Paris Fashion Week's Mugler SS18 show on Saturday.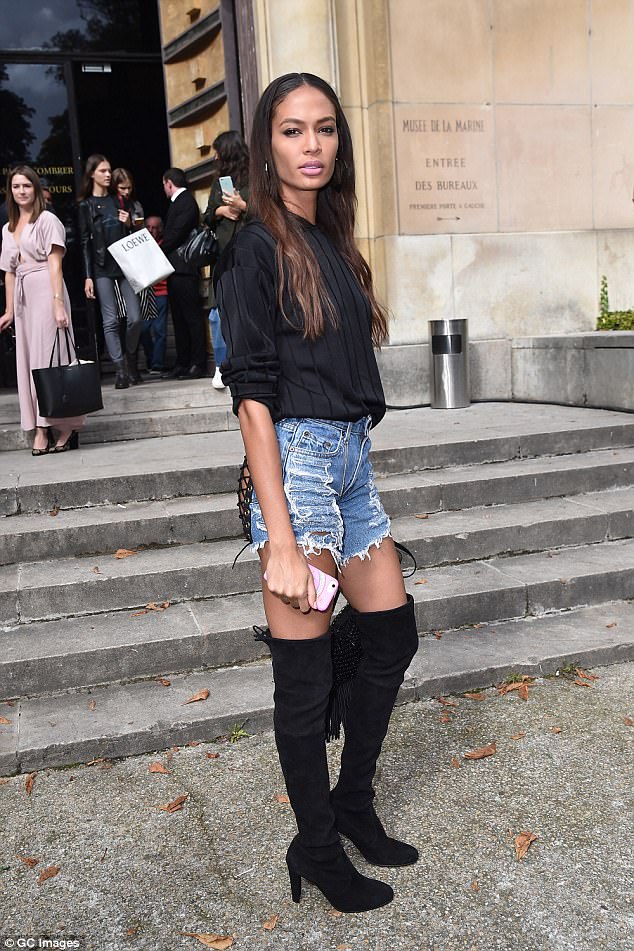 The Victoria's Secret veteran rocked a black hooded jumper and denim cut-offs with a laced detailing on the rear, which she teamed with suede thigh-high boots.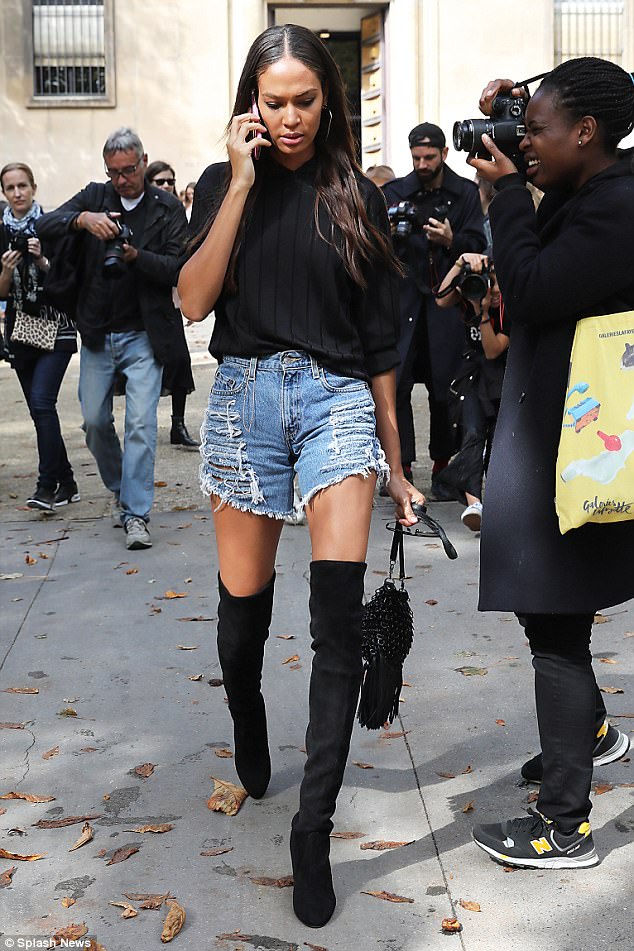 Joan made the simple look work as she showed off her incredible figure while exiting the fashion show in style.
Joan teamed her ensemble with a quirky tasseled black bag as she strutted her stuff, proving that she doesn't need to be on the catwalk to turn heads.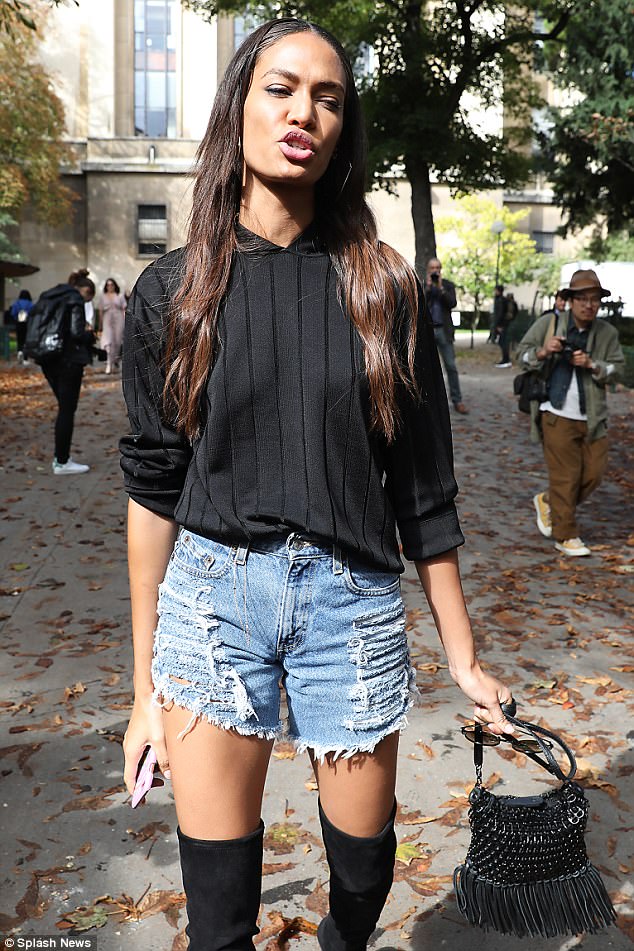 The model broke from the norm as she posed for the cameras, giving a growling expression instead of the stereotypical model pout.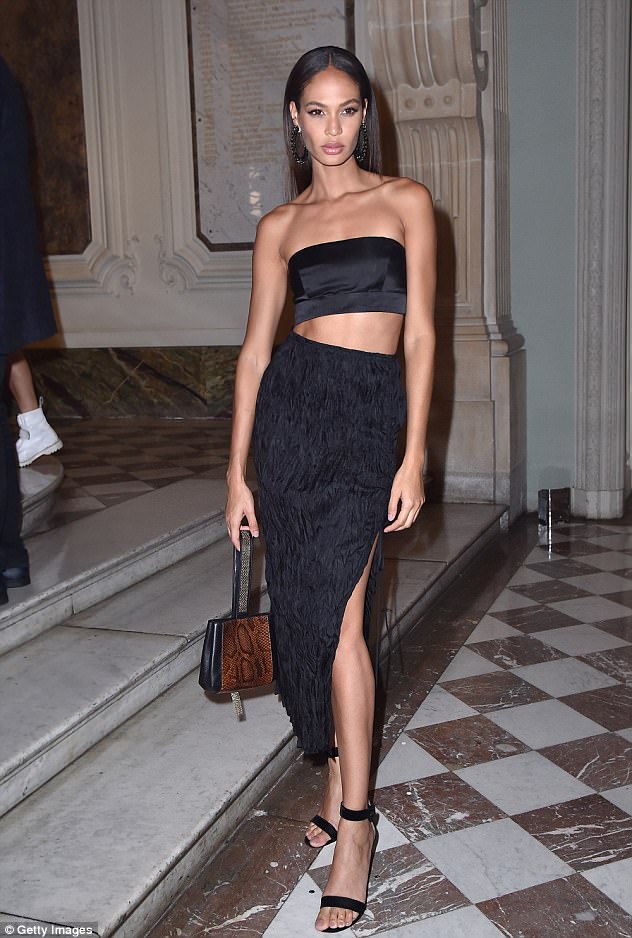 Joan kept her glossy brunette tresses loose and tousled with a slick of eyeliner to accentuate her flawless complexion.
Joan sent her prayers to those affected, tweeting 'From the bottom of my heart thank you to everyone who took out a minute to say a prayer for PR. Love you so much' followed by a heart emoji.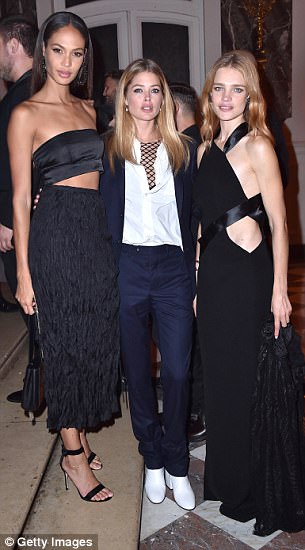 Joan also recently told NBC News how she learnt her runway prowess, as she said: 'My dad would love to say he taught me how to walk.  'He taught me how to be like: "This is your space." (My mum) taught me that power. She's like: "Joan, you remember you on that runway. Remember you're the star.'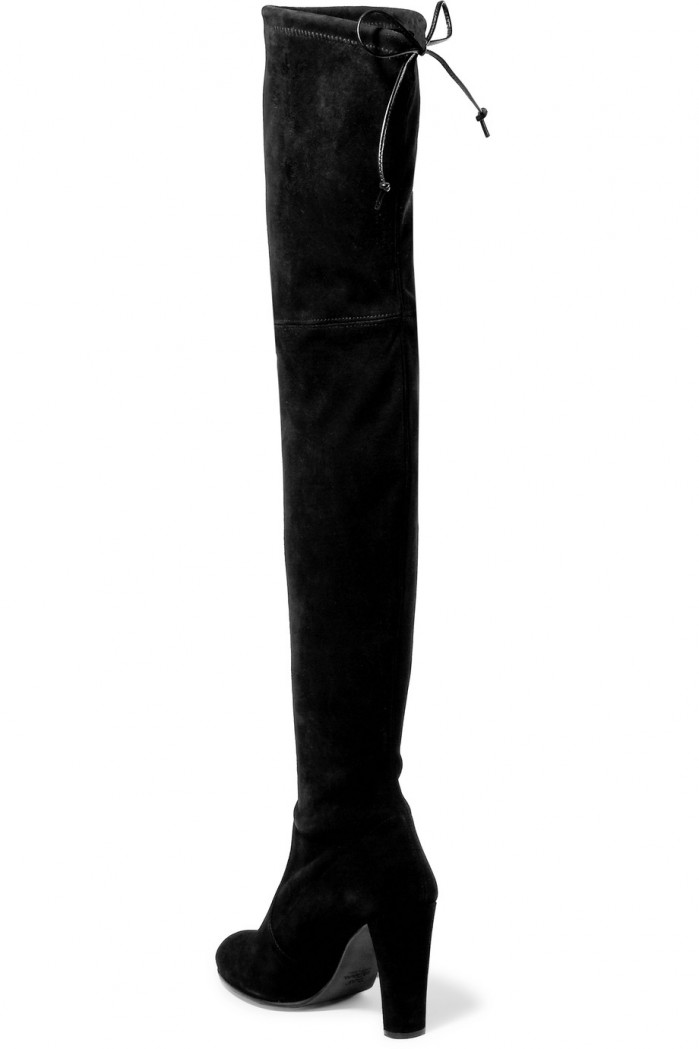 Stuart Weitzman says these over-the-knee 'Highland' boots are "unequivocally the hottest boot of the season." This supple black stretch-suede pair is lined in smooth satin and finished with a tie-fastening drawstring top to keep them comfortably in place. They look especially chic peaking through a high slit.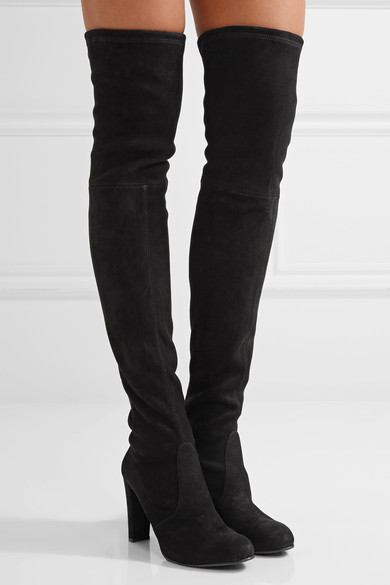 We love these stylish boots and their classic design. Wear them with a printed midi and leather jacket for boho vibes, or jeans and a jumper for a casual spin.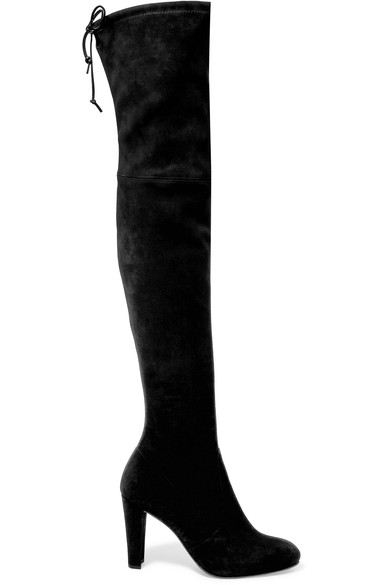 Click right to nab this pair by Stuart Weitzman, or see what the British high-street has to offer with the picks below: