It's Halloween season and the celebs are busy putting on their costumes and attending parties. One celebrity who was hard to ignore at the Life & Style Weekly's Eye Candy Halloween bash was LeAnn Rimes. The country singer dressed as a sexy angel by slipping into some white lingerie and a sheer white tutu skirt for the occasion. She then complemented the getup with white angel wings, big bouncy blond hair, and a pair of sky-high pompom heels.
It was a very revealing costume that showcased her cleavage and skinny legs. Of course, LeAnn was more than proud to show off her goods.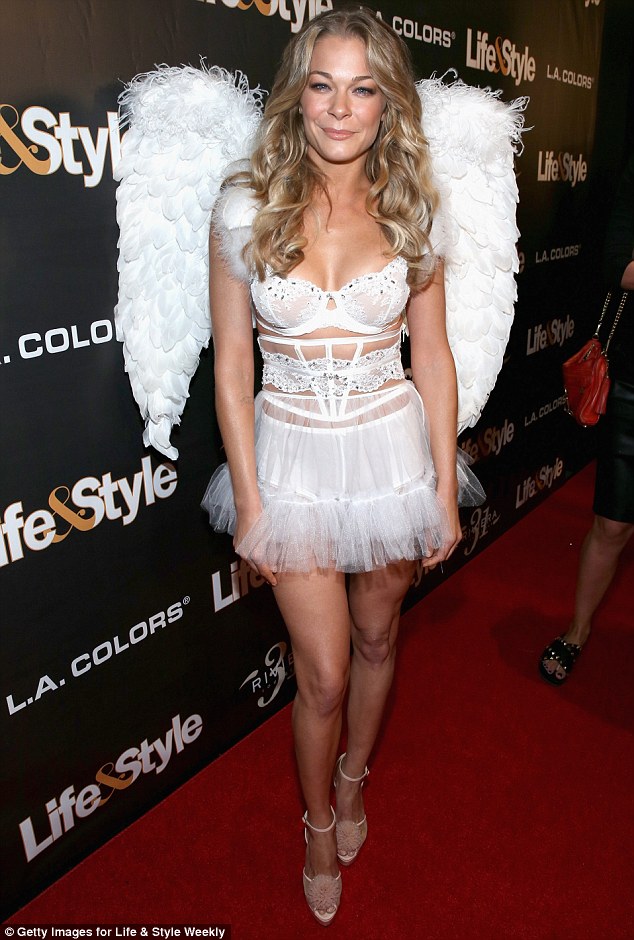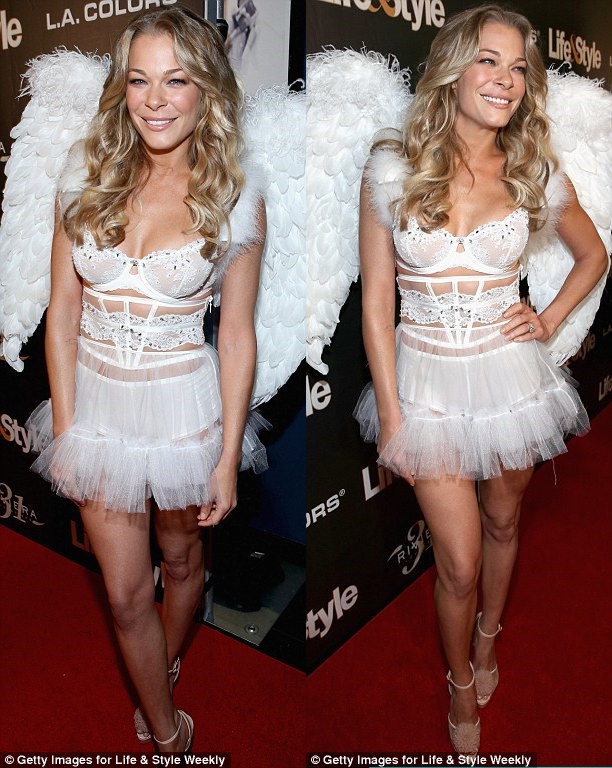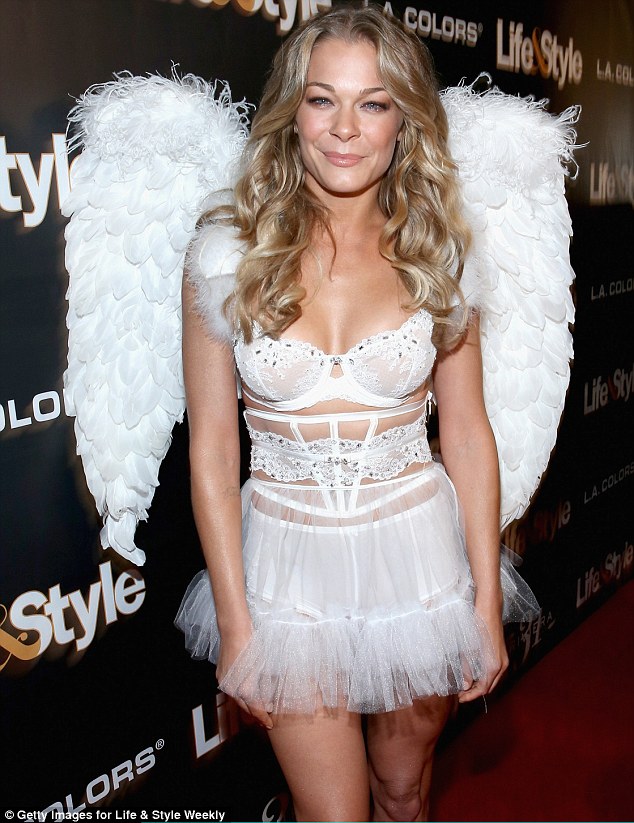 LeAnna Rimes attends the Life & Style Weekly's Eye Candy Halloween Party held in Los Angeles as an angel, October 29, 2015
How do you like LeAnn's costume? Would you say she's sexy enough to walk the Victoria Secret Fashion Show this November?
I don't have the details on her angel garb, but I'm sure you can score a similar one from the many costume stores online.
LeAnn's pompom sandals, however, are from Charlotte Olympia. The designer produced the style for the lingerie retailer, Agent Provocateur. Here's a closer look at the pair. They're actually in blush-nude, not white.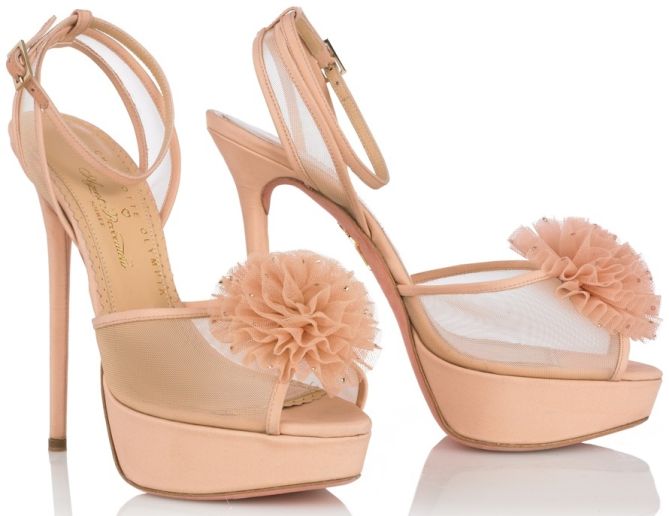 Charlotte Olympia x Agent Provocateur Pompom Sandals, sold out
If you want them, you'll need to be more creative with your search because they are already sold out online. If you don't mind grabbing a more decadent color, Charlotte Olympia's "Orbital Pomeline" sandals in claret suede would be worth considering: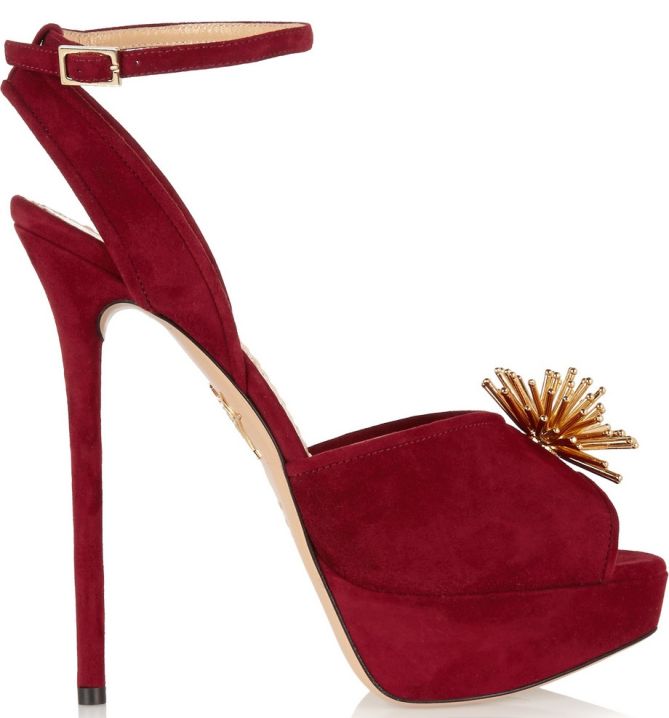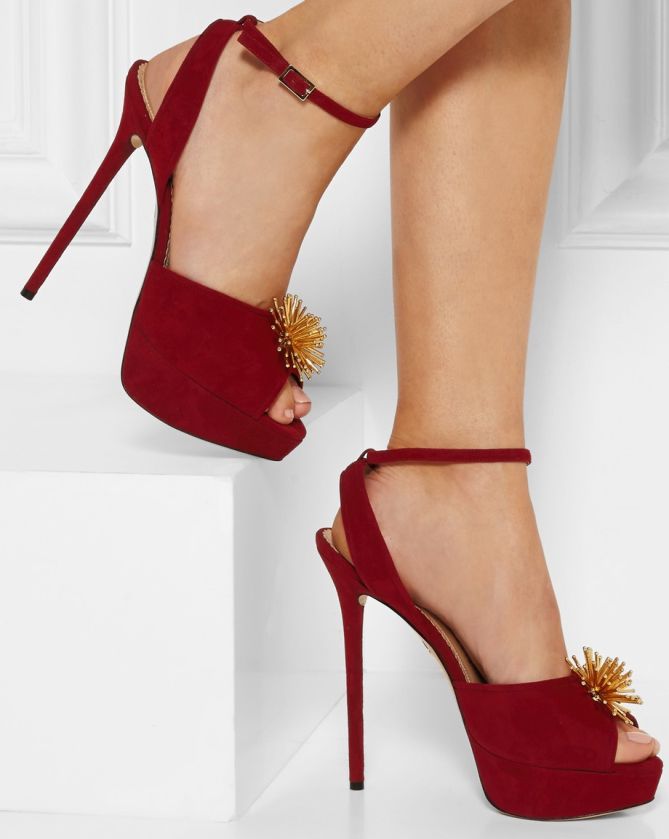 Charlotte Olympia Orbital Pomeline Sandals in Claret Suede, $1125
Not bad for an alternative, yes?
I actually prefer the red suede over LeAnn's pair. The color is richer, more versatile, and timeless. Plus, it also looks more expensive rather than frothy and frou-frou. Would you agree?