Lea Seydoux is on top of the world. It has recently been announced that the French actress will play  the role of a Bond girl in the latest installment of the 007 franchise, Spectre. She will star alongside Daniel Craig, Ralph Fiennes, Naomie Harris, and seasoned actress, Monica Bellucci.
I don't know about you, but I actually think the producers made the right choice when they cast Lea for the part. She has that air about her that simply fits the role. Would you agree?
The formal announcement took place on Thursday at Buckinghamshire's Pinewood Studios in England. For the occasion, Lea slipped into a black ruffled top and textured skirt from Miu Miu's spring 2015 collection. She unexpectedly complemented the getup with a yellow lace belt and matching yellow lace platform sandals. It was an interesting combination of textures, but she still looked feminine and ladylike.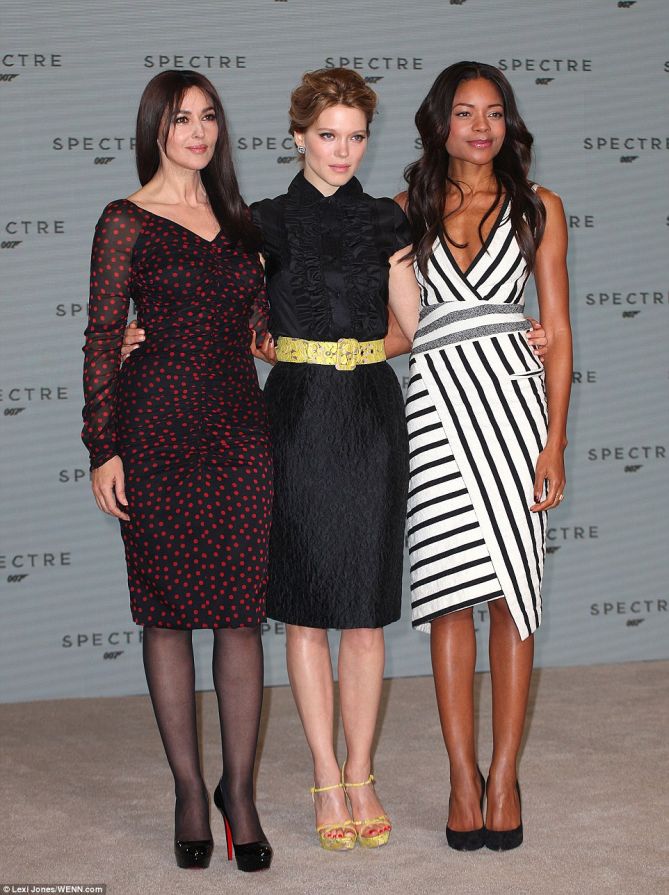 Lea Seydoux is sandwiched between her Spectre co-stars, Naomi Harris (right) and Monica Bellucci (left), during the announcement of the cast at Pinewood Studios in England on December 4, 2014
How do you like Lea's outfit choice? Do you approve?
It's an unconventional combination, but for some reason, she pulled off the attire as if she was meant to wear it. The look is conservative and very reminiscent of a secretary's outfit — prim and proper.
That said, I do find the yellow lace accessories she put on quite interesting. If I'm not mistaken, they're also from Miu Miu's spring 2015 line-up. Of course, you need not grab some Miu Miu sandals in order to steal Lea's style here. Try this black dress from Stop Staring, then accessorize with a yellow belt and a pair of yellow sandals like the ones from Naughty Monkey below: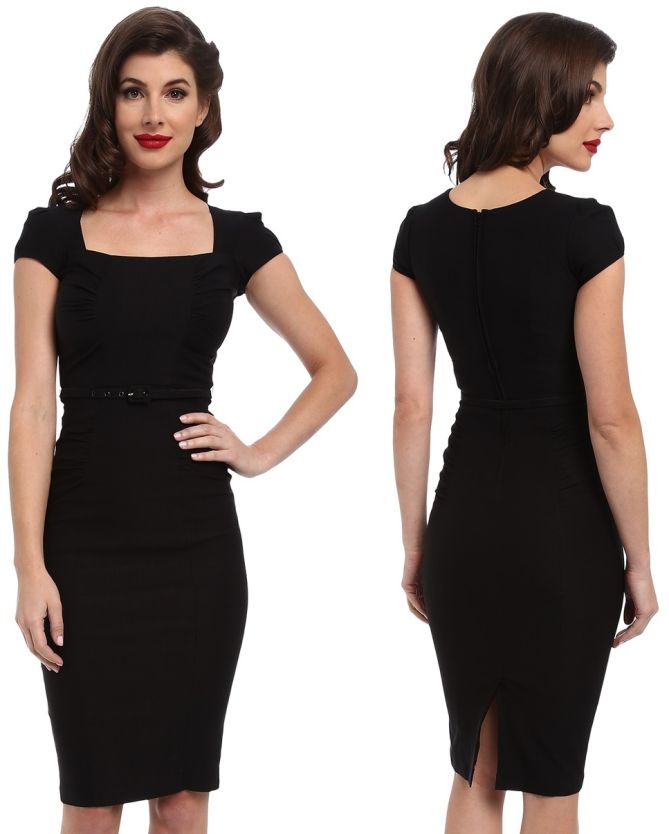 Stop Staring! Celebrity Square Neck Shift Dress, $195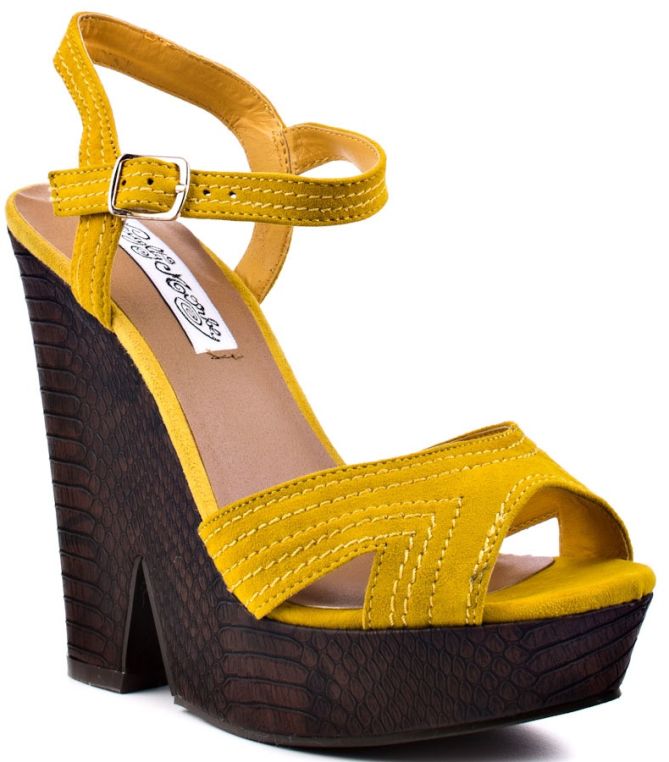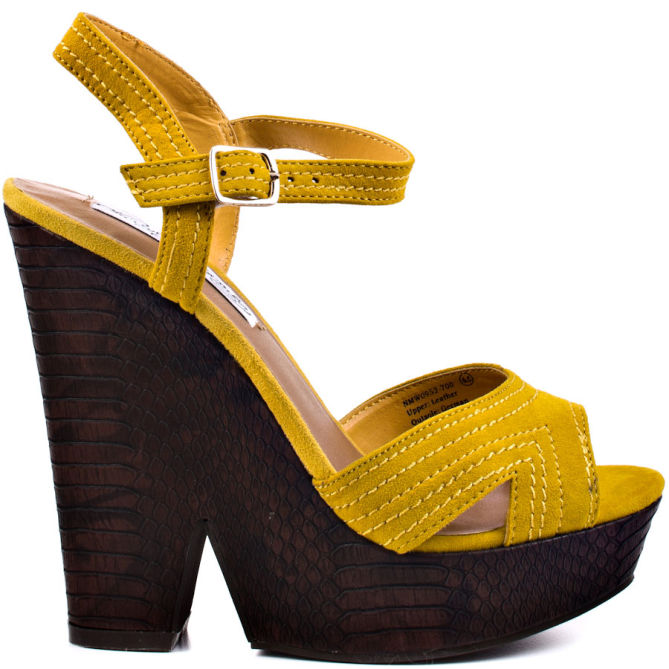 Naughty Monkey Fixation Sandals, $88 (was $95)