Lea Michele sure knows how to dress for the occasion. For red carpet appearances, she goes for show-stopping pieces that are sexy and glamorous. But for events like a charity gala, the former Glee star tries to keep it low-key.
On Wednesday, Lea attended the No Kid Hungry dinner in Los Angeles. For the evening, she wore a simple black no-nonsense wrap dress. The piece was, however, detailed with an extremely low-cut neckline for a dash of drama and sex appeal. Capping off the ensemble were a gold choker, stud earrings, and studded black sandals. She also kept her hair neat and tidy in a ponytail. Altogether, while it wasn't Lea's best fashion moment, she dressed appropriately for the night, and you can't find fault in a woman who does that.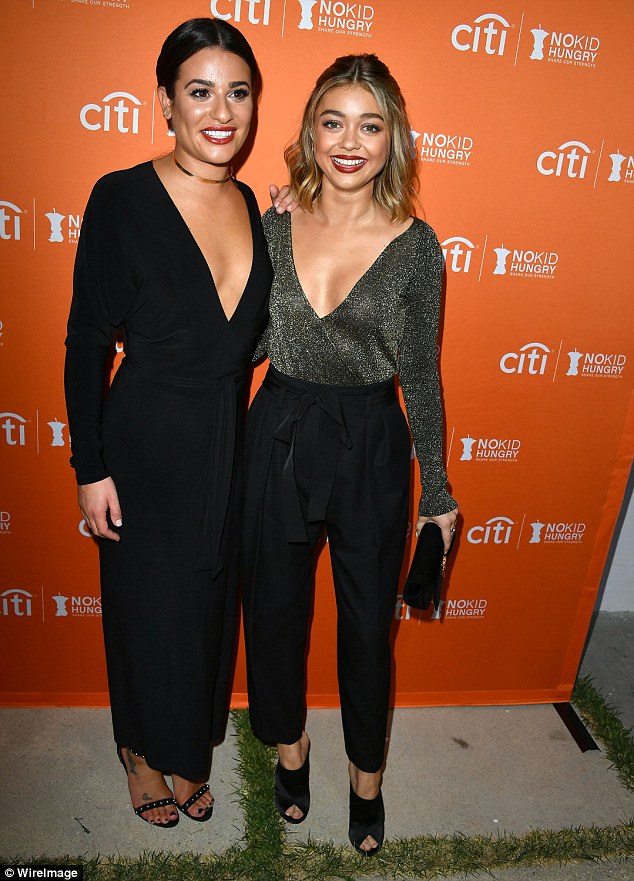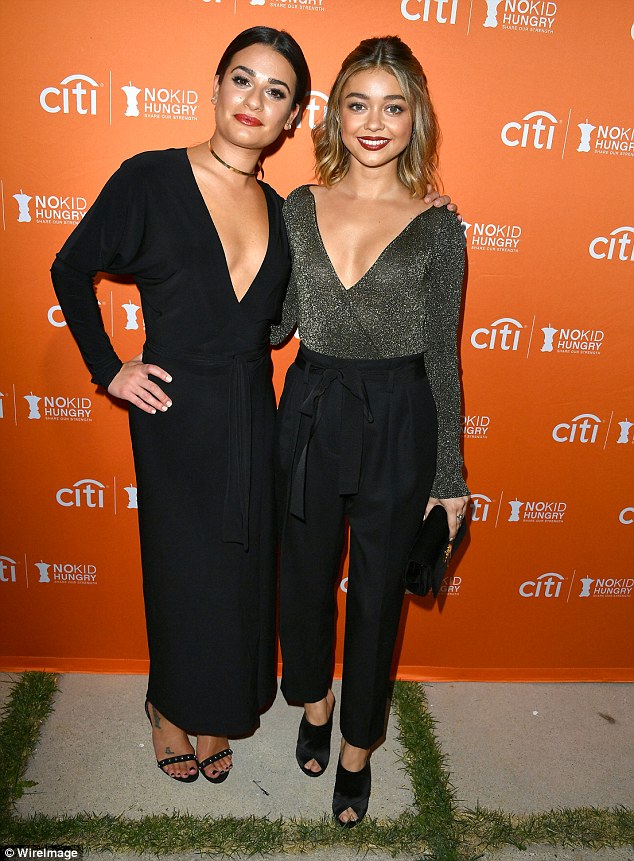 Lea Michele joins Sarah Hyland at the No Kid Hungry Gala in Los Angeles on September 28, 2016
What are your thoughts on Lea's latest sartorial choice? Do you approve?
If anything, I'm quite amazed at how she managed to avoid a wardrobe malfunction with a neckline that low. I can only assume her stylist put on a million sticky tapes to keep the dress in place.
Speaking of the LBD, it is by NormaKamali. A wrap dress is always flattering to wear as it can suit any body shape. If you like how it looks, you can buy the frock at Zappos. The piece is also detailed with dolman sleeves, so if you have chunky biceps, you don't need to worry. Oh, and before I forget, Lea's LBD retails at an affordable $185 so it is attainable.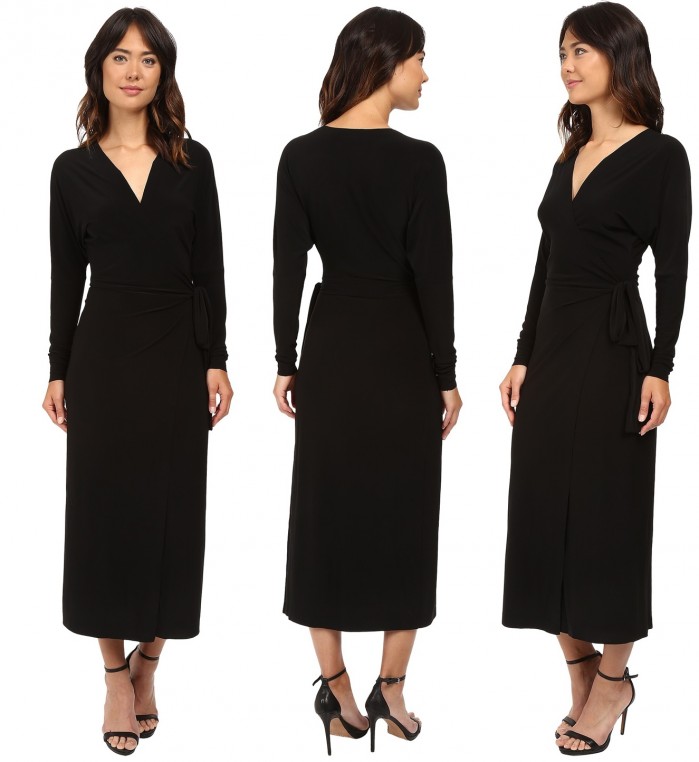 KAMALIKULTURE by Norma Kamali Dolman Sleeve Wrap Dress, $185
As for her studded sandals, they're by Alexander Wang — the Antonia in black suede. They feature circular studs on the front and ankle straps, and they come with 3.5-inch-tall heels. A pair will set you back about $495. You can find the shoes on the web. I would personally buy them on the Alexander Wang website if I had the cash to spare.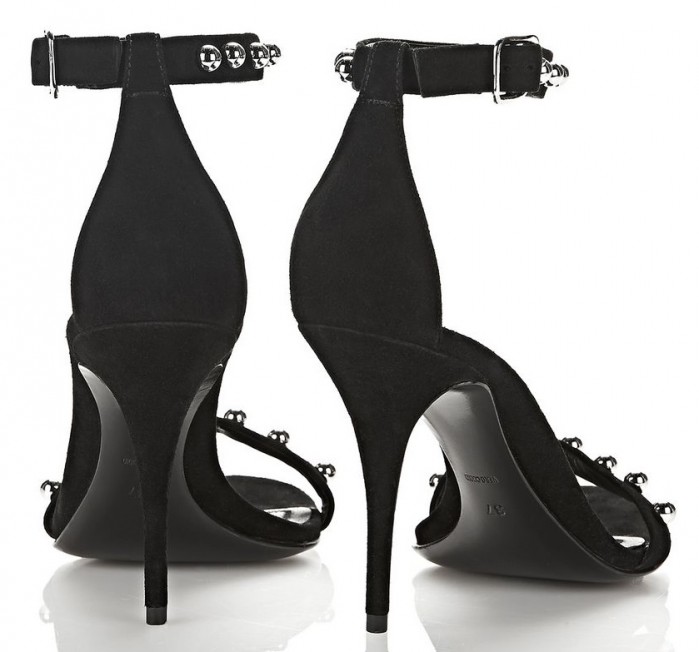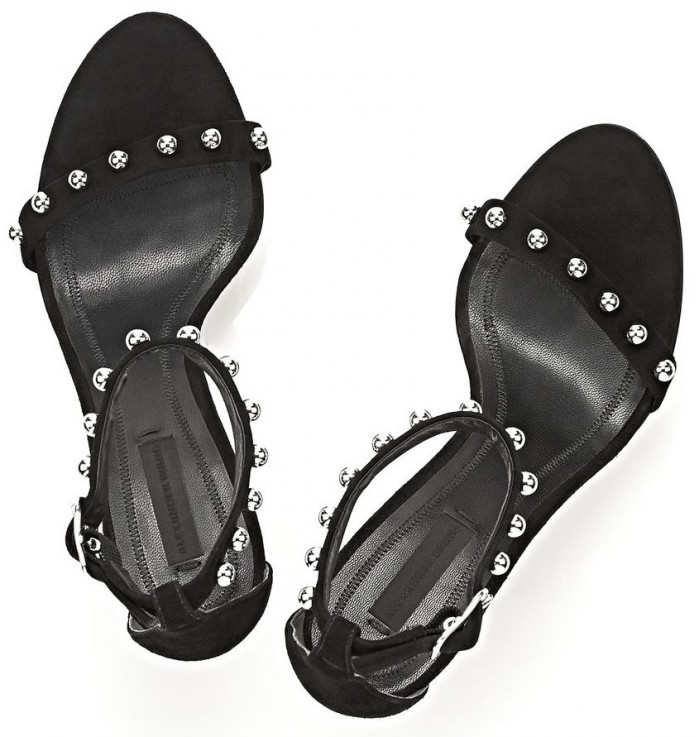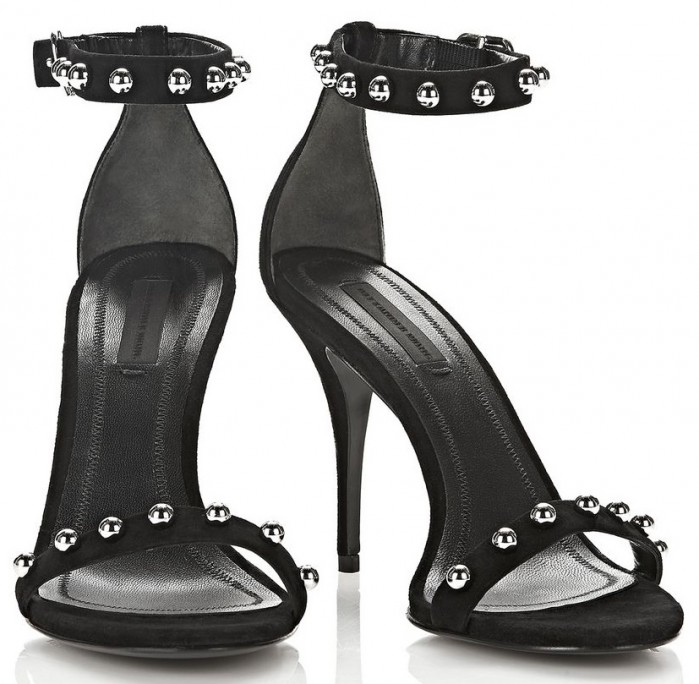 Alexander Wang Studded Suede Antonia Sandals, $495